DVDBeavers LOVE GIALLO. We've made a listing of English-friendly Gialli on Blu-ray, with purchase links and to our reviews and comparisons, as well as the TOP 15, Recommended Reading, Upcoming, Misidentified Gialli and Giallo-related films.
(special thanks to Gregory!)
The word "giallo" is Italian - literally meaning "yellow". The colloquial term derived from a series of inexpensive paperback mystery novels, popular in post-fascist Italy (prior to which the Mussolini government had banned the import of many American and British pulpy crime novels.) Generally, having salacious artwork they were published with, easily identifiable, yellow covers. Examples: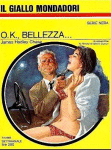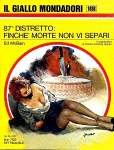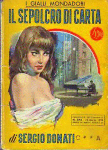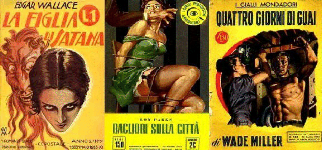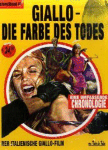 In English-speaking countries, the term "giallo" refers to a particular cinematic form of Italian-produced murder mystery films that can blur the line between art and exploitation. These can represent auteur-driven style, which include fictional themes of horror/thriller narratives (utilizing sharp weapons, leather, kidnapping, the supernatural, gruesome personal violence, seduction etc.) frequently containing explicit, graphic and/or erotic elements with beautiful women. There is a heavy emphasis on lush, over-the-top, visuals sometimes coupled with disorienting or intense music. The, oft-imitated, approach blossomed in the mid-to-late 1960s and rose in popularity during the 1970s, although continued to flourish, more sporadically, in the 80s and beyond.