Review by Gary Tooze
Production:
Theatrical: Screen Gems
Video:
Indicator (Powerhouse)
Disc:
Region: FREE (as verified by the Oppo Blu-ray player)
Runtime: 1:38:08.007
Disc Size: 42,043,365,731 bytes
Feature Size: 31,149,715,008 bytes
Video Bitrate: 33.43 Mbps
Chapters: 12
Case: Standard Blu-ray case
Release date: January 30th, 2017
Video:
Aspect ratio: 2.35:1
Resolution: 1080p / 23.976 fps
Video codec: MPEG-4 AVC Video
Audio:
DTS-HD Master Audio English 4213 kbps 5.1 / 48 kHz / 4213 kbps / 24-bit (DTS Core: 5.1 / 48 kHz / 1509 kbps / 24-bit)
LPCM Audio English 2304 kbps 2.0 / 48 kHz / 2304 kbps / 24-bit
Commentary:
Dolby Digital Audio English 192 kbps 2.0 / 48 kHz / 192 kbps
Subtitles:
English (SDH), none
Extras:
• Audio commentary by director John Carpenter and actor Natasha Henstridge

•
Scoring 'Ghosts of Mars'
(2001, 6:22): behind the scenes at the recording sessions with John Carpenter and bands Anthrax and Buckethead as they record the score for Ghosts of Mars
•
Special Effects Deconstruction
(2001, 6:32)
•
Video Diary: Red Desert Nights - Making 'Ghosts of Mars'
(2001, 16:58)
•
Original theatrical trailer (2:07)
• Conceptual Art Gallery (0:23)
• Guardian Interview (Part 2 - 40:45)
•
Limited edition exclusive booklet with a new essay by Nick Pinkerton
Limited Dual Format Edition of 5,000 copies
DVD included
Bitrate:
Description: IT'S THEIR PLANET. WE ARE THE ALIENS.
Sci-fi feature directed by John Carpenter and starring Ice Cube, Natasha Henstridge and Jason Statham. The year is 2176 and Mars has been colonised by Earth, but the spirits of the old planet still continue to cause trouble. When a police team travels to a distant Martian mining outpost in search of the mass murder suspect Desolation Williams (Ice Cube), they find the place populated mostly by headless corpses. Williams is discovered locked in the town jail, and when the team is attacked by a mob of miners possessed by Martian spirits, it seems the jail might be the safest place for them all to be.
John Carpenter blends horror and sci-fi in this action adventure set on Mars in the year 2176 as Martian police battle supernatural forces unleashed by a deep mining facility.
The Film:
As the film opens, a ghost train pulls into Chryse City, so named for a flat plain north of the Martian equator. No driver is at the helm, and only one passenger is on board. She is Melanie Ballard (Henstridge), a cop who headed a detail to an outlying mining town named Shining Canyon to bring back a killer named Desolation Williams (Ice Cube). Called up before a tribunal in the matriarchal Martian society, she tells her story, and most of the action is in flashback.

The mining camp seems empty when the cops arrive. Henstridge is joined by Helena (Pam Grier), Bashira (Clea Duvall), Jericho (Jason Statham) and Uno (Duane Davis). They start finding bodies. Desolation is still in jail, proving he could not be the killer, and eventually a survivor named Whitlock (Joanna Cassidy) tells the story of how the miners found the entrance to a long-buried tunnel. It led to a door which, when merely touched, crumbled into dust and released, yes, the ghosts of Mars. They possessed humans and turned them into killing machines, to take, she says, "vengeance on anyone who tries to lay claim to their planet."
Excerpt from Roger Ebert located HERE
'Ghosts'' is an eco-fable that attacks the smugness of colonialism, and, this being a John Carpenter movie, it's also a fatalistic eco-fable. Characters drop like tech stocks, and actors resolutely deliver the lines in tones stripped of everything except a need to get them out with as little emotion as possible.

In this film, set on Mars in a mining colony where the artificial atmosphere gives newcomers headaches, the workers have been infected by a force that makes them pierce their cheeks with pins, file their teeth, grunt, gnaw on their own flesh and probably go without brushing after meals. The creeping terror that claims the miners' psyches is a red, dusty swirl -- ''vengeance for anything that tries to lay claim to their planet,'' says Dr. Whitlock (Joanna Cassidy).
Excerpt fromthe Ny Times located HERE

Image : NOTE: The below Blu-ray captures were taken directly from the Blu-ray disc.
Ghosts of Mars looks solid on Blu-ray from Indicator in the UK. This is dual-layered with a max'ed out bitrate. Close-ups show detail in the 1080P presentation. There is no noise in the film's many dark sequences. Colors appear unmanipulated. The HD seems to show adept contrast and does a stellar job of exporting the Ghosts of Mars' desert-like, and stark, appearance. I expecty this is a very strong replication of how the film originally looked.
CLICK EACH BLU-RAY CAPTURE TO SEE ALL IMAGES IN FULL 1920X1080 RESOLUTION
Audio :
Indicator give the option of a very robust DTS-HD Master 5.1 surround or a linear PCM 2.0 channel. The former exports some solid depth in the film's aggressive effects. There are also instances of reasonably crisp separation.
The multi-talented Carpenter, again, does his own score as in all of his films including
Christine
,
They Live
,
Big Trouble in Little China
,
Prince of Darkness, Vampires
etc. It adds pace and tension. There are optional English (SDH) subtitles and the Blu-ray disc is region FREE.

Extras :
Indicator include the previously heard audio commentary by director John Carpenter and actor Natasha Henstridge and it has some value to fans of the production There is a 6-minute, 2001, piece, Scoring 'Ghosts of Mars' with behind the scenes footage at the recording sessions with John Carpenter and bands Anthrax and Buckethead as they record the score for Ghosts of Mars. The Special Effects Deconstruction runs 6.5 minutes and is also from 2001 showing storyboards etc. Also from 2001 is the 17-minute Video Diary: Red Desert Nights - Making 'Ghosts of Mars' featurette directed by Laura Nix with Danielle Burgio, John Carpenter, Richard Cetrone and others providing soundbytes on the film's red-planet look etc.. There is an original theatrical trailer and conceptual art gallery plus the second part of the Guardian Interview (running over 40-minutes) which is mostly a Q+A from the audience. Part one is on Indicator's Vampires Blu-ray. This limited edition of 5,000 copies, has an exclusive booklet with a new essay by Nick Pinkerton and being dual-format includes a second disc DVD.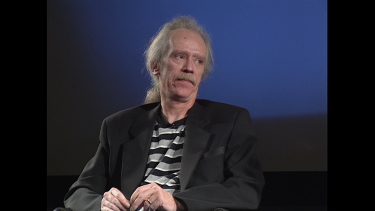 BOTTOM LINE:
Ghosts of Mars has some of Carpenter's non-conformity themes as well as some 'Zombie' appeal. It's far from his best work but does deserve some analysis. It's a good cast and plenty of action - just not as cohesive as we have seen in some of his better efforts. Ghosts of Mars gets a complete package in this Indicator Blu-ray. It's not likely to be bested and fans of the director who desire to watch it in the best possible presentation, with plenty of extras to ruminate over, this is it.
Gary Tooze
January 22nd, 2017
There is a Sony Blu-ray of Ghosts of Mars available in North America:

Also available by Indicator on Blu-ray in a two-pack with Vampires in May, 2018:
Indicator (Powerhouse) initial slate of Blu-rays
Spine #001
Spine #002
Spine #003
Spine #004

Spine #005

Spine #006
| | | | | | |
| --- | --- | --- | --- | --- | --- |
| | | | | | |
| Spine #008 | Spine #010 | Spine #012 | Spine #013 | Spine #019 | Spine #020 |
| | | | | | |
| | | | | | |