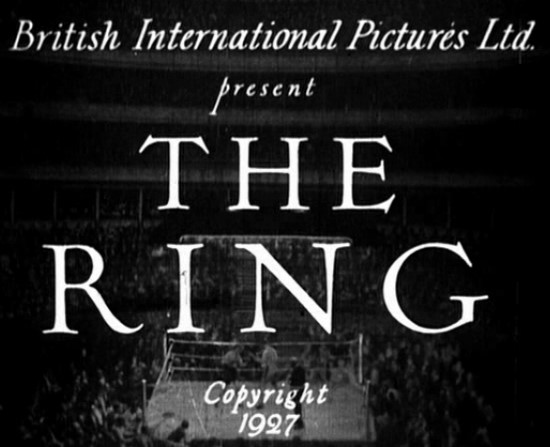 The title actually refers to a boxing ring (but could also serve as a metaphor for the loveless central marriage). Brisson is the prize-fighter whose union with Hall-Davis falls flat when his career starts to waver; she dumps him for fellow punch-puller Bob (Hunter), but soon begins to regret her actions. An early, silent, Hitchcock (co-scripted with his then wife Alma Reville), this is a dark tale whose central relationship, as in so many of his movies, thrives on danger.
Excerpt from Channel 4 located HERE
Theatrical Release: October 1st, 1927
Reviews More Reviews DVD Reviews
DVD Review: Studio Canal (2-disc) - Region 2 - PAL
DVD Box Cover

CLICK to order from:

Boxset contains: The Manxman (1929), The Farmer's Wife (1928), Champagne (1928) and The Ring (1927)

Studio Canal (France) have put together three beautiful boxsets of "The Masters" early films. This silent set with The Manxman (1929), The Farmer's Wife (1928), Champagne (1928), and The Ring (1927) listed HERE and a 'talkie' set with Blackmail (1931), The Skin Game (1931), Murder (1930) Reviewed HERE and another with Rich and Strange, Number 17 and Foreign Correspondent HERE. The transfers are stupendous - certainly outdoing the many DVD production companies who thrive on Public Domain material in NTSC. Extras are all in French with no English subtitles, but thankfully the Feature presentation subtitles (again French only and mandatory with most DVD players) are player generated and can be easily removed with any PC with a DVD burner as all films take up less than 4.75 Gig thereby fitting on a single layered blank DVD (see tutorial HERE)
Distribution
Studio Canal - Region 2 - PAL
Runtime
1:25:51
Video
1.33:1 Original Aspect Ratio
Average Bitrate: 5.24 mb/s
PAL 720x576 25.00 f/s

NOTE: The Vertical axis represents the bits transferred per second. The Horizontal is the time in minutes.

Bitrate:

Audio
Silent - Music in Dolby Digital 2.0
Subtitles
French (non-removable on most systems)
Features

Release Information:
Studio: Studio Canal

Aspect Ratio:
Original aspect Ratio 1.33:1

Edition Details:

• An introduction (in French - no subtitles) by Noel Solo
• Picture Gallery (11 stills)

DVD Release Date: October 3rd, 2005
Bookstyle Digipak
Chapters: 12
Comments:

Another very strong image from Studio Canal - the best, I'll wager, that this, almost 80 year old, film will look transferred to digital. It is amazing. Solid contrast and grayscale - hardly any damage again and only the occasional flicker as a detraction from perfection. Like all the others of the three boxsets the audio is excellent with the re-recorded original scores. Intertitles are also original and look very clean - probably even better than they did in 1927. Extras again include a Noel Simsolo introduction - but it is only in French dialogue with optional French subtitles.

The French subtitles on the feature are player generated and mandatory on most DVD playback units, but easily removable on all PC's with DVD burners (see HERE) - software is free, each film is less than 4.75 Gig (single layered) and the blanks are less than $1. We strongly recommend, but the DVD loses a half point for the mandatory French subtitles and the minor hassle to remove and re-burn them. Still this is a must-own for fans of Hitchcock! out of
---



DVD Menus

---
Inter
title Sample
Screen Captures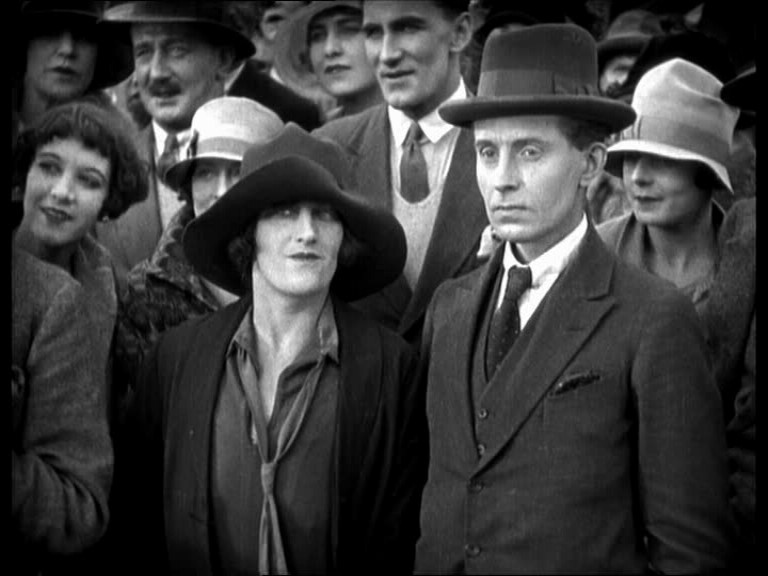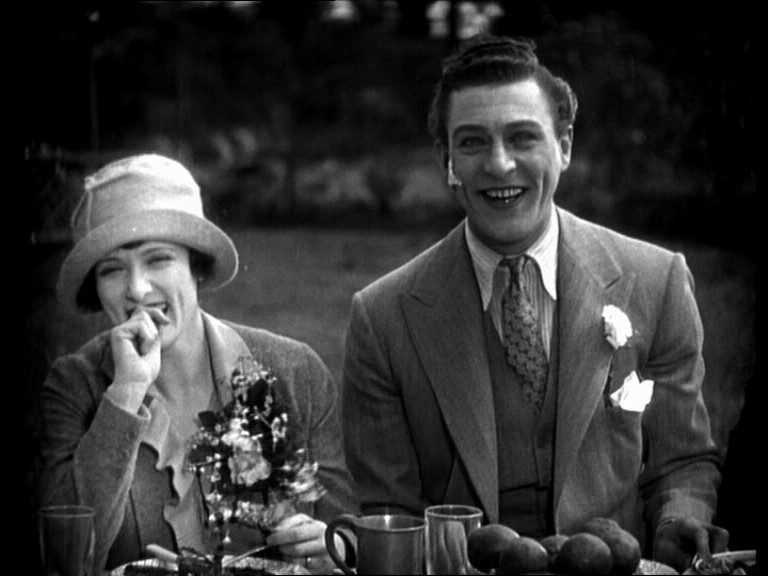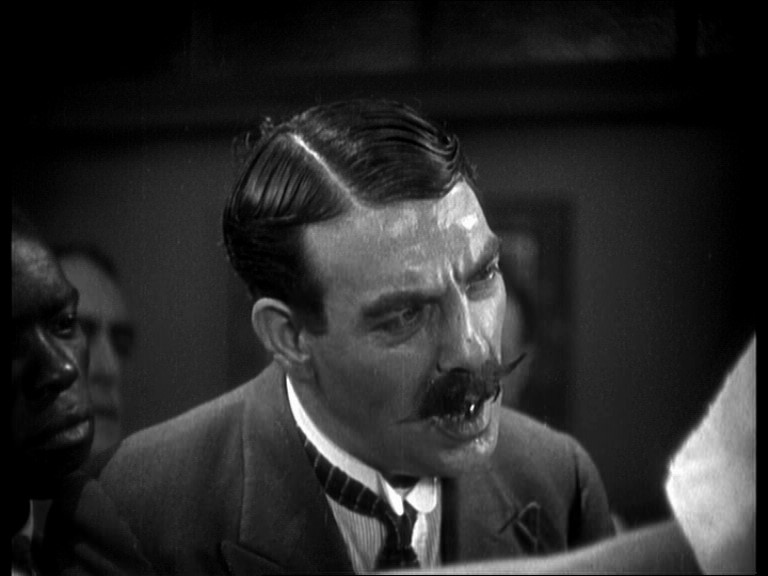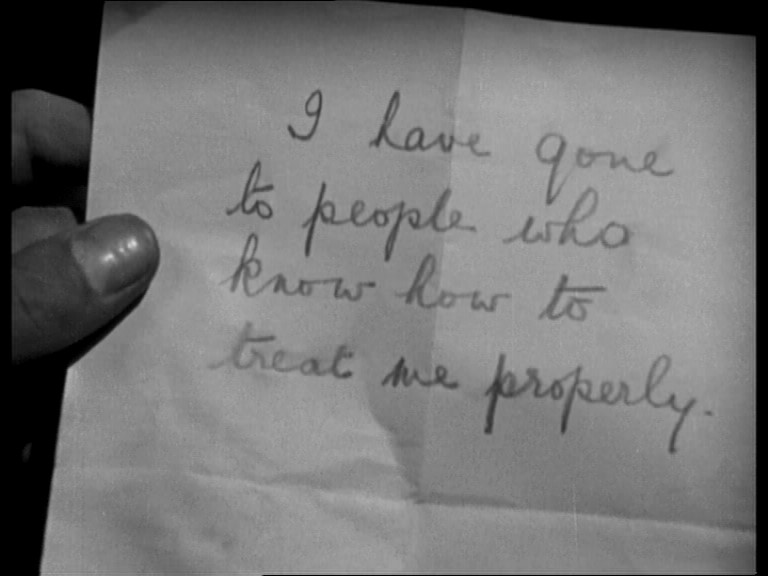 ---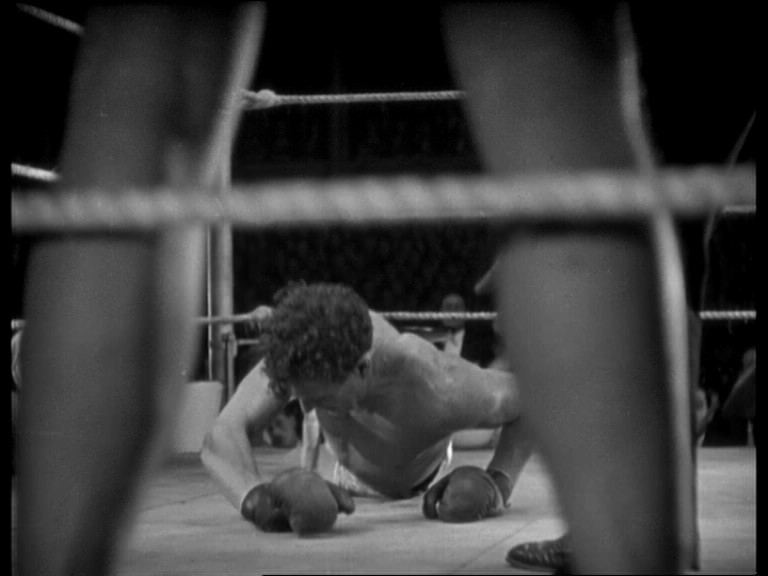 ---




















DONATIONS Keep DVDBeaver alive:
Mail cheques, money orders, cash to: or CLICK PayPal logo to donate!
Gary Tooze

Mississauga, Ontario,

CANADA
Thank You!
Alfred Hitchcock's - The Ring - DVD Review Alfred Hitchcock The Ring DVD Review Alfred Hitchcock The Ring DVD Review Alfred Hitchcock The Ring DVD Review Alfred Hitchcock The Ring DVD Review Alfred Hitchcock The Ring DVD Review Alfred Hitchcock The Ring DVD Review Alfred Hitchcock's - The Ring - DVD Review Alfred Hitchcock The Ring DVD Review Alfred Hitchcock The Ring DVD Review Alfred Hitchcock The Ring DVD Review Alfred Hitchcock The Ring DVD Review Alfred Hitchcock The Ring DVD Review Alfred Hitchcock The Ring DVD Review Alfred Hitchcock's - The Ring - DVD Review Alfred Hitchcock The Ring DVD Review Alfred Hitchcock The Ring DVD Review Alfred Hitchcock The Ring DVD Review Alfred Hitchcock The Ring DVD Review Alfred Hitchcock The Ring DVD Review Alfred Hitchcock The Ring DVD Review Alfred Hitchcock's - The Ring - DVD Review Alfred Hitchcock The Ring DVD Review Alfred Hitchcock The Ring DVD Review Alfred Hitchcock The Ring DVD Review Alfred Hitchcock The Ring DVD Review Alfred Hitchcock The Ring DVD Review Alfred Hitchcock The Ring DVD Review Alfred Hitchcock's - The Ring - DVD Review Alfred Hitchcock The Ring DVD Review Alfred Hitchcock The Ring DVD Review Alfred Hitchcock The Ring DVD Review Alfred Hitchcock The Ring DVD Review Alfred Hitchcock The Ring DVD Review Alfred Hitchcock The Ring DVD Review Alfred Hitchcock's - The Ring - DVD Review Alfred Hitchcock The Ring DVD Review Alfred Hitchcock The Ring DVD Review Alfred Hitchcock The Ring DVD Review Alfred Hitchcock The Ring DVD Review Alfred Hitchcock The Ring DVD Review Alfred Hitchcock The Ring DVD Review Alfred Hitchcock's - The Ring - DVD Review Alfred Hitchcock The Ring DVD Review Alfred Hitchcock The Ring DVD Review Alfred Hitchcock The Ring DVD Review Alfred Hitchcock The Ring DVD Review Alfred Hitchcock The Ring DVD Review Alfred Hitchcock The Ring DVD Review Alfred Hitchcock's - The Ring - DVD Review Alfred Hitchcock The Ring DVD Review Alfred Hitchcock The Ring DVD Review Alfred Hitchcock The Ring DVD Review Alfred Hitchcock The Ring DVD Review Alfred Hitchcock The Ring DVD Review Alfred Hitchcock The Ring DVD Review Alfred Hitchcock's - The Ring - DVD Review Alfred Hitchcock The Ring DVD Review Alfred Hitchcock The Ring DVD Review Alfred Hitchcock The Ring DVD Review Alfred Hitchcock The Ring DVD Review Alfred Hitchcock The Ring DVD Review Alfred Hitchcock The Ring DVD Review Alfred Hitchcock's - The Ring - DVD Review Alfred Hitchcock The Ring DVD Review Alfred Hitchcock The Ring DVD Review Alfred Hitchcock The Ring DVD Review Alfred Hitchcock The Ring DVD Review Alfred Hitchcock The Ring DVD Review Alfred Hitchcock The Ring DVD Review Alfred Hitchcock's - The Ring - DVD Review Alfred Hitchcock The Ring DVD Review Alfred Hitchcock The Ring DVD Review Alfred Hitchcock The Ring DVD Review Alfred Hitchcock The Ring DVD Review Alfred Hitchcock The Ring DVD Review Alfred Hitchcock The Ring DVD Review Alfred Hitchcock's - The Ring - DVD Review Alfred Hitchcock The Ring DVD Review Alfred Hitchcock The Ring DVD Review Alfred Hitchcock The Ring DVD Review Alfred Hitchcock The Ring DVD Review Alfred Hitchcock The Ring DVD Review Alfred Hitchcock The Ring DVD Review Alfred Hitchcock's - The Ring - DVD Review Alfred Hitchcock The Ring DVD Review Alfred Hitchcock The Ring DVD Review Alfred Hitchcock The Ring DVD Review Alfred Hitchcock The Ring DVD Review Alfred Hitchcock The Ring DVD Review Alfred Hitchcock The Ring DVD Review Alfred Hitchcock's - The Ring - DVD Review Alfred Hitchcock The Ring DVD Review Alfred Hitchcock The Ring DVD Review Alfred Hitchcock The Ring DVD Review Alfred Hitchcock The Ring DVD Review Alfred Hitchcock The Ring DVD Review Alfred Hitchcock The Ring DVD Review Alfred Hitchcock's - The Ring - DVD Review Alfred Hitchcock The Ring DVD Review Alfred Hitchcock The Ring DVD Review Alfred Hitchcock The Ring DVD Review Alfred Hitchcock The Ring DVD Review Alfred Hitchcock The Ring DVD Review Alfred Hitchcock The Ring DVD Review Alfred Hitchcock's - The Ring - DVD Review Alfred Hitchcock The Ring DVD Review Alfred Hitchcock The Ring DVD Review Alfred Hitchcock The Ring DVD Review Alfred Hitchcock The Ring DVD Review Alfred Hitchcock The Ring DVD Review Alfred Hitchcock The Ring DVD Review Alfred Hitchcock's - The Ring - DVD Review Alfred Hitchcock The Ring DVD Review Alfred Hitchcock The Ring DVD Review Alfred Hitchcock The Ring DVD Review Alfred Hitchcock The Ring DVD Review Alfred Hitchcock The Ring DVD Review Alfred Hitchcock The Ring DVD Review Alfred Hitchcock's - The Ring - DVD Review Alfred Hitchcock The Ring DVD Review Alfred Hitchcock The Ring DVD Review Alfred Hitchcock The Ring DVD Review Alfred Hitchcock The Ring DVD Review Alfred Hitchcock The Ring DVD Review Alfred Hitchcock The Ring DVD Review Alfred Hitchcock's - The Ring - DVD Review Alfred Hitchcock The Ring DVD Review Alfred Hitchcock The Ring DVD Review Alfred Hitchcock The Ring DVD Review Alfred Hitchcock The Ring DVD Review Alfred Hitchcock The Ring DVD Review Alfred Hitchcock The Ring DVD Review Alfred Hitchcock's - The Ring - DVD Review Alfred Hitchcock The Ring DVD Review Alfred Hitchcock The Ring DVD Review Alfred Hitchcock The Ring DVD Review Alfred Hitchcock The Ring DVD Review Alfred Hitchcock The Ring DVD Review Alfred Hitchcock The Ring DVD Review Alfred Hitchcock's - The Ring - DVD Review Alfred Hitchcock The Ring DVD Review Alfred Hitchcock The Ring DVD Review Alfred Hitchcock The Ring DVD Review Alfred Hitchcock The Ring DVD Review Alfred Hitchcock The Ring DVD Review Alfred Hitchcock The Ring DVD Review Alfred Hitchcock's - The Ring - DVD Review Alfred Hitchcock The Ring DVD Review Alfred Hitchcock The Ring DVD Review Alfred Hitchcock The Ring DVD Review Alfred Hitchcock The Ring DVD Review Alfred Hitchcock The Ring DVD Review Alfred Hitchcock The Ring DVD Review Alfred Hitchcock's - The Ring - DVD Review Alfred Hitchcock The Ring DVD Review Alfred Hitchcock The Ring DVD Review Alfred Hitchcock The Ring DVD Review Alfred Hitchcock The Ring DVD Review Alfred Hitchcock The Ring DVD Review Alfred Hitchcock The Ring DVD Review Alfred Hitchcock's - The Ring - DVD Review Alfred Hitchcock The Ring DVD Review Alfred Hitchcock The Ring DVD Review Alfred Hitchcock The Ring DVD Review Alfred Hitchcock The Ring DVD Review Alfred Hitchcock The Ring DVD Review Alfred Hitchcock The Ring DVD Review Alfred Hitchcock's - The Ring - DVD Review Alfred Hitchcock The Ring DVD Review Alfred Hitchcock The Ring DVD Review Alfred Hitchcock The Ring DVD Review Alfred Hitchcock The Ring DVD Review Alfred Hitchcock The Ring DVD Review Alfred Hitchcock The Ring DVD Review