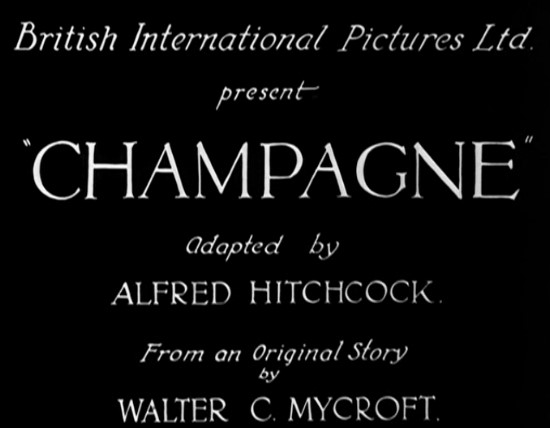 An early Hitchcock offering, this is a silent from the days when he was learning his craft in London. The story isn't overly developed: a wealthy man who worries about his daughter's irresponsible attitude tells her that his champagne business has gone bust and that she will have to seek her own fortune. The daughter in question is Balfour, who had a reputation for being a 'difficult' actress, but Hitchcock obtains a spirited performance from her and she virtually carries the movie - apart from some good visual drunk jokes thrown in by her director.
Excerpt from Channel 4 located HERE
Poster
Theatrical Release: April 22nd, 1928
Reviews More Reviews DVD Reviews
DVD Review: Studio Canal (2-disc) - Region 2 - PAL
DVD Box Cover

CLICK to order from:

Boxset contains: The Manxman (1929), The Farmer's Wife (1928), Champagne (1928) and The Ring (1927)

Studio Canal (France) have put together three beautiful boxsets of "The Masters" early films. This silent set with The Manxman (1929), The Farmer's Wife (1928), Champagne (1928), and The Ring (1927) listed HERE and a 'talkie' set with Blackmail (1931), The Skin Game (1931), Murder (1930) Reviewed HERE and another with Rich and Strange, Number 17 and Foreign Correspondent HERE. The transfers are stupendous - certainly outdoing the many DVD production companies who thrive on Public Domain material in NTSC. Extras are all in French with no English subtitles, but thankfully the Feature presentation subtitles (again French only and mandatory with most DVD players) are player generated and can be easily removed with any PC with a DVD burner as all films take up less than 4.75 Gig thereby fitting on a single layered blank DVD (see tutorial HERE)
Distribution
Studio Canal - Region 2 - PAL
Runtime
1:25:45
Video
1.33:1 Original Aspect Ratio
Average Bitrate: 5.24 mb/s
PAL 720x576 25.00 f/s

NOTE: The Vertical axis represents the bits transferred per second. The Horizontal is the time in minutes.

Bitrate:

Audio
Silent - Music in Dolby Digital 2.0
Subtitles
French (non-removable on most systems)
Features

Release Information:
Studio: Studio Canal

Aspect Ratio:
Original aspect Ratio 1.33:1

Edition Details:

• An introduction (in French - no subtitles) by Noel Solo
• Picture Gallery (11 stills)

DVD Release Date: October 3rd, 2005
Bookstyle Digipak
Chapters: 12
Comments:

This image is still strong although I might rate it as the weakest of the 4 in the boxset, It has moments of exceptional clarity but is fairly inconsistent showing some shakiness and haziness at times. Still probably close to the best that this film has looked since its initial theatrical run. Only a hint of damage and a bit of flickering contrast. Like all the others of the three Studio Canal boxsets, the audio is excellent with the re-recorded original scores. Intertitles are also original and look very clean. Extras again include a Noel Simsolo introduction - but it is only in French dialogue with optional French subtitles.

The French subtitles on the feature are player generated and mandatory on most DVD playback units, but easily removable on all PC's with DVD burners (see HERE) - software is free, each film is less than 4.75 Gig (single layered) and the blanks are less than $1. We strongly recommend, but the DVD loses a half point for the mandatory French subtitles and the minor hassle to remove and re-burn them. Still this is a must-own for fans of Hitchcock and these DVD sets are well in the running for DVDs of the year! out of
---



DVD Menus

---
Intertitle Sample
Screen Captures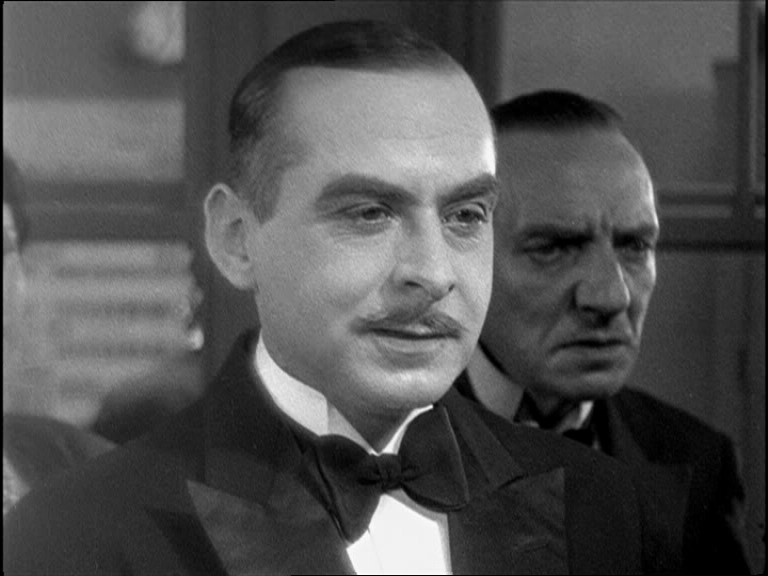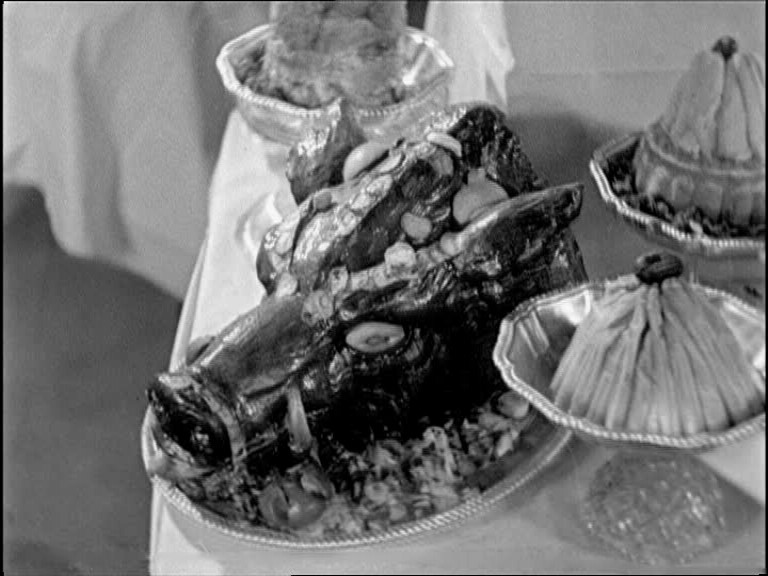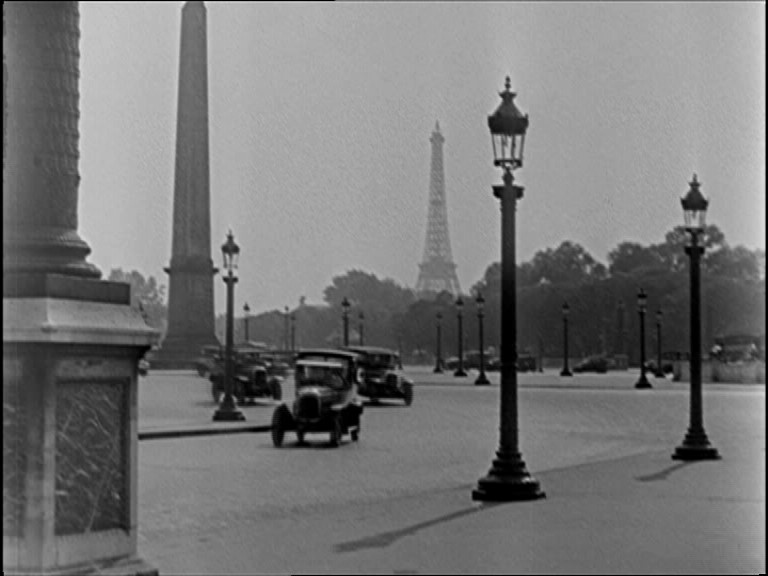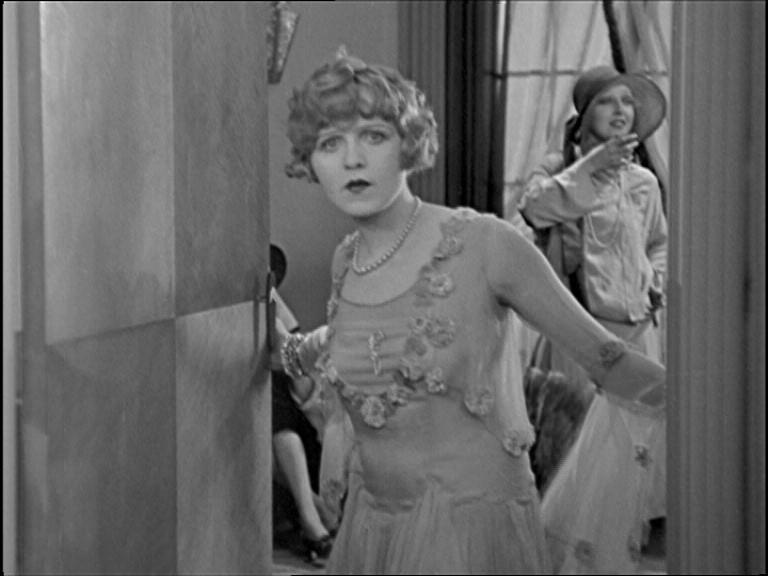 ---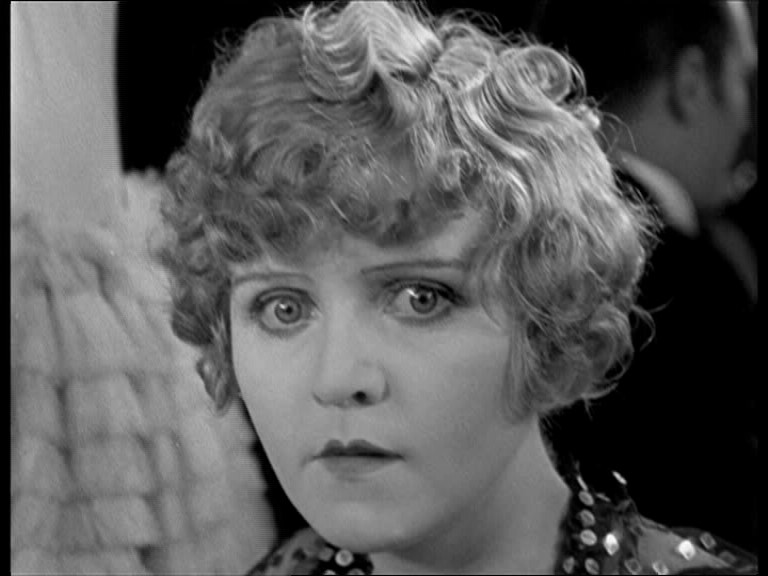 ---




















DONATIONS Keep DVDBeaver alive:
Mail cheques, money orders, cash to: or CLICK PayPal logo to donate!
Gary Tooze

Mississauga, Ontario,

CANADA
Thank You!
Alfred Hitchcock's - Champagne - DVD Review Alfred Hitchcock Champagne DVD Review Alfred Hitchcock Champagne DVD Review Alfred Hitchcock Champagne DVD Review Alfred Hitchcock Champagne DVD Review Alfred Hitchcock Champagne DVD Review Alfred Hitchcock Champagne DVD Review Alfred Hitchcock Champagne DVD Review Alfred Hitchcock Champagne DVD Review Alfred Hitchcock Champagne DVD Review Alfred Hitchcock Champagne DVD Review Alfred Hitchcock Champagne DVD Review Alfred Hitchcock's - Champagne - DVD Review Alfred Hitchcock Champagne DVD Review Alfred Hitchcock Champagne DVD Review Alfred Hitchcock Champagne DVD Review Alfred Hitchcock Champagne DVD Review Alfred Hitchcock Champagne DVD Review Alfred Hitchcock Champagne DVD Review Alfred Hitchcock Champagne DVD Review Alfred Hitchcock Champagne DVD Review Alfred Hitchcock Champagne DVD Review Alfred Hitchcock Champagne DVD Review Alfred Hitchcock Champagne DVD Review Alfred Hitchcock's - Champagne - DVD Review Alfred Hitchcock Champagne DVD Review Alfred Hitchcock Champagne DVD Review Alfred Hitchcock Champagne DVD Review Alfred Hitchcock Champagne DVD Review Alfred Hitchcock Champagne DVD Review Alfred Hitchcock Champagne DVD Review Alfred Hitchcock Champagne DVD Review Alfred Hitchcock Champagne DVD Review Alfred Hitchcock Champagne DVD Review Alfred Hitchcock Champagne DVD Review Alfred Hitchcock Champagne DVD Review Alfred Hitchcock's - Champagne - DVD Review Alfred Hitchcock Champagne DVD Review Alfred Hitchcock Champagne DVD Review Alfred Hitchcock Champagne DVD Review Alfred Hitchcock Champagne DVD Review Alfred Hitchcock Champagne DVD Review Alfred Hitchcock Champagne DVD Review Alfred Hitchcock Champagne DVD Review Alfred Hitchcock Champagne DVD Review Alfred Hitchcock Champagne DVD Review Alfred Hitchcock Champagne DVD Review Alfred Hitchcock Champagne DVD Review Alfred Hitchcock's - Champagne - DVD Review Alfred Hitchcock Champagne DVD Review Alfred Hitchcock Champagne DVD Review Alfred Hitchcock Champagne DVD Review Alfred Hitchcock Champagne DVD Review Alfred Hitchcock Champagne DVD Review Alfred Hitchcock Champagne DVD Review Alfred Hitchcock Champagne DVD Review Alfred Hitchcock Champagne DVD Review Alfred Hitchcock Champagne DVD Review Alfred Hitchcock Champagne DVD Review Alfred Hitchcock Champagne DVD Review Alfred Hitchcock's - Champagne - DVD Review Alfred Hitchcock Champagne DVD Review Alfred Hitchcock Champagne DVD Review Alfred Hitchcock Champagne DVD Review Alfred Hitchcock Champagne DVD Review Alfred Hitchcock Champagne DVD Review Alfred Hitchcock Champagne DVD Review Alfred Hitchcock Champagne DVD Review Alfred Hitchcock Champagne DVD Review Alfred Hitchcock Champagne DVD Review Alfred Hitchcock Champagne DVD Review Alfred Hitchcock Champagne DVD Review Alfred Hitchcock's - Champagne - DVD Review Alfred Hitchcock Champagne DVD Review Alfred Hitchcock Champagne DVD Review Alfred Hitchcock Champagne DVD Review Alfred Hitchcock Champagne DVD Review Alfred Hitchcock Champagne DVD Review Alfred Hitchcock Champagne DVD Review Alfred Hitchcock Champagne DVD Review Alfred Hitchcock Champagne DVD Review Alfred Hitchcock Champagne DVD Review Alfred Hitchcock Champagne DVD Review Alfred Hitchcock Champagne DVD Review Alfred Hitchcock's - Champagne - DVD Review Alfred Hitchcock Champagne DVD Review Alfred Hitchcock Champagne DVD Review Alfred Hitchcock Champagne DVD Review Alfred Hitchcock Champagne DVD Review Alfred Hitchcock Champagne DVD Review Alfred Hitchcock Champagne DVD Review Alfred Hitchcock Champagne DVD Review Alfred Hitchcock Champagne DVD Review Alfred Hitchcock Champagne DVD Review Alfred Hitchcock Champagne DVD Review Alfred Hitchcock Champagne DVD Review Alfred Hitchcock's - Champagne - DVD Review Alfred Hitchcock Champagne DVD Review Alfred Hitchcock Champagne DVD Review Alfred Hitchcock Champagne DVD Review Alfred Hitchcock Champagne DVD Review Alfred Hitchcock Champagne DVD Review Alfred Hitchcock Champagne DVD Review Alfred Hitchcock Champagne DVD Review Alfred Hitchcock Champagne DVD Review Alfred Hitchcock Champagne DVD Review Alfred Hitchcock Champagne DVD Review Alfred Hitchcock Champagne DVD Review Alfred Hitchcock's - Champagne - DVD Review Alfred Hitchcock Champagne DVD Review Alfred Hitchcock Champagne DVD Review Alfred Hitchcock Champagne DVD Review Alfred Hitchcock Champagne DVD Review Alfred Hitchcock Champagne DVD Review Alfred Hitchcock Champagne DVD Review Alfred Hitchcock Champagne DVD Review Alfred Hitchcock Champagne DVD Review Alfred Hitchcock Champagne DVD Review Alfred Hitchcock Champagne DVD Review Alfred Hitchcock Champagne DVD Review