NOTE: The below Blu-ray captures were obtained directly from the Blu-ray disc.

Firstly, this is not the 'Nolan Restoration' that some were contracting 'revisionist paranoia' about

. But is has significant differences from the original

Blu-ray

.

NOTE: There is a reported issue with one transition in the film on the new UHD disc. Also an audio sync issue. As this information is expanded upon - including a recall - we will post here.

The 2001: A Space Odyssey 4K UHD disc in this package has HDR (High Dynamic Range). HDR boosts a display's contrast ratio, which is the difference between the brightest and darkest colors your TV and can show greater dynamic range of luminosity. Increased contrast and color depth represent a dramatic leap forward from standard 4K. "Contrast is measured by the difference between the brightest whites and darkest blacks a TV can display, as measured in candelas per square meter (cd/m2), known as nits. The ideal low end is completely black, or zero nits — currently only possible on OLED displays, which can turn pixels completely off."

NOTE: 26 more full resolution (3840 X 2160) captures for Patrons are available HERE.

It is likely that the monitor you are seeing this review is not an HDR-compatible display (High Dynamic Range) where each pixel can be assigned with a wider and notably granular range of color and light. This is the first where our capture software if simulating the HDR (in a uniform manner) for standard monitors. This should make it easier for us to review more 4K UHD titles in the future.

We have reviewed the following 4K UHD packages to date:

Blade Runner (software uniformly simulated HDR),, A Few Good Men (software uniformly simulated HDR), Alien (software uniformly simulated HDR), Schindler's List (simulated HDR), The Neon Demon (No HDR), Dawn of the Dead (No HDR), Saving Private Ryan (simulated HDR and 'raw' captures), Suspiria (No HDR), The Texas Chain Saw Massacre (No HDR), The Big Lebowski, and I Am Legend (simulated and 'raw' HDR captures).

This is our viewing equipment:

We are using an LG B6 65" 4K UHD HDR OLED TV display supporting both HDR & Dolby Vision: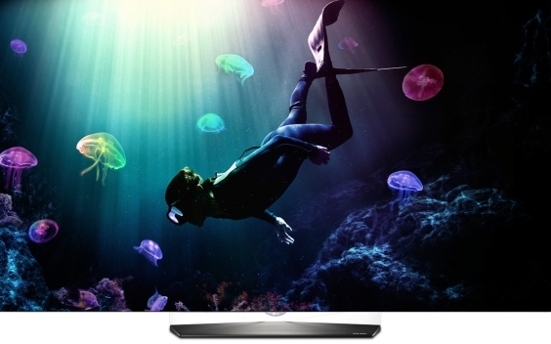 and an Oppo UDP-203 4K Ultra HD Blu-ray Disc Player with HDR & Dolby Vision (UHD, Blu-ray, 3D, DVD, DVD-Audio, SACD and CD).

The technicals of all three discs bear this out with the original, 2007, Blu-ray being an early generation of the format (Warner using VC-1 video as opposed to the, now, standard AVC) and it's bitrate was puny (13.39 Mbps) sharing the disc with all the extras. This new 4K UHD package has 3 discs; the 4K transfer with a massive, 62.18 Mbps, bitrate (almost 5X that of the original Blu-ray) taking up over 85 Gig of space on the UHD disc with the only extra being the previous commentary - a second disc remastered Blu-ray that is from the same 4K-restoration (exact same framing, AR, color palette) filling 45 Gig with a high bitrate (2.5 X that of the original Blu-ray) also with only the commentary as an extra. The last disc is also a Blu-ray for extras only and has all the digital supplements of the original Blu-ray (nothing new).

Although the original Blu-ray was very appealing relative to DVD, it was weak by current standards with occasional background artefacts and less-accurate colors. With Stanley Kubrick it is the color red we talk about - sometimes referred to as 'Kubrick red' that some may recall from the robe in Spartacus. It is a deep red - where the original Blu-ray shows it as an occasional burnt-orange (Dave's space helmet or HAL's peripheral eye) or even exporting a pinkish hue (chairs in the space station.) The new Blu-ray and, to a higher degree the 4K UHD, shows this a deep, dark, solid red. Other colors - blues are more prominent - as in the sky in the 'dawn of man' and yellow (less bright, more 'brown/dark mustard' in the space station - see below.)

The new image is, generally, darker and richer with the HDR whites brighter. Contrast looks beyond amazing. Detail - facial skin-pores instil realism in the image, depth is frequently prevalent and the visuals are even more hypnotic. This image is untouchable.

One other significant improvement - the older 2007 Blu-ray image was slightly horizontally compressed. Perhaps the best way to see this is in the unique MGM logo that we have included - with the lion-silhouette it creates a circle - in the old Blu-ray it is more oval - in the new image is actually round - as it should be.

NOTE: I am very appreciative that we all re-watch certain films/BDs multiple times over the years and the image becomes our standard - making it hard to accept new, more theatrically accurate colors. People tend to like brightness because it can make colors more vibrant - and raise detail because items in the frame become more visible - but it does not make it theatrically accurate. We try to associate the word 'better' with superior representations - not personal preferences.

Audio in the new 4K UHD is likewise brilliant and a big step forward from the old Blu-ray with DTS-HD Master tracks in 5.1 surround sounding deep and powerful. 2001's music is iconic; Aram Khachaturyan's Gayaneh Ballet Suite, György Ligeti's Lux Aeterna, Requiem and Atmospheres, and famous Richard Strauss's Thus Spoke Zarathustra to Johann Strauss's The Blue Danube and even Daisy Bell (A Bicycle Built for Two) sung in Hal's disconnection. Both the the UHD disc and it's included feature Blu-ray offer many foreign language DUBs and subtitle options (including English- SDH.) All three discs are Region FREE - playable worldwide.

The commentary by Keir Dullea and Gary Lockwood is on both 4K UHD and second disc Blu-ray discs. The 'special features' Blu-ray offers nothing new from the 2007 Blu-ray. It repeats the 3/4 hour Channel 4 documentary 2001: The Making of a Myth, the 21-minute Standing on the Shoulders of Kubrick: The Legacy of 2001, the Vision of a Future Passed: The Prophecy of 2001, 2001: A Space Odyssey - A Look Behind the Future (4:3 - 23-minute vintage clip), What is Out There and 2001: FX and Early Conceptual Artwork (9:33 with Christine Kubrick) and the piece from Look: Stanley Kubrick! running over 1/2 hour. They also include the 1 1/4 hour audio-only interview with Stanley Kubrick conducted by Jeremy Bernstein in November of 1966. Lastly is a theatrical trailer and the package has six postcard-sized 'art cards', a collector's booklet and digital download code.

Probably the most 'must-have' digital-film package in years despite the lack of new extras. This and Criterion's Ingmar Bergman's Cinema set will top our year-end poll. The 4K UHD presentation is 'sick' it's so good - I could have rewatched it over and over again on a loop. This should lead many to buying a new 4K system. Get this.... now.