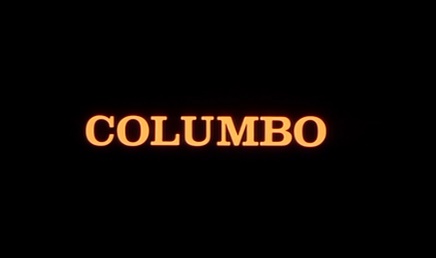 (aka 'Columbo - Mystery Movie Collection, 1989')
directed by Leo Penn, Sam Wanamaker, James Frawley
USA 1989
In the detective series that inspired them all, acclaimed actor Peter Falk returns in his four-time Emmy-winning role as the wry and ruffled police lieutenant in 5 made-for-TV movies released in 1989.
Columbo: Columbo Goes to the Guillotine
Directors: Leo Penn
Television Debut Date: February 6, 1989
Synopsis - A magician is dead after an accident during his 'fake guillotine' trick. But was it an accident? Columbo doesn't think so, but he'll need a few tricks of his own to discover the truth.

Columbo: Grand Deceptions
Directors: Sam Wanamaker

Television Debut
Date: May 1, 1989
Synopsis - A Colonel works for a highly revered and well respected General. Among the things that he has been doing is having an affair with the invalid General's wife and been diverting funds from the General's foundation to fund arms sales. The General discovers some peculiarities going on at the foundation, so he instructs Sergeant Keegan to investigate, he learns of the Colonel's activities, then instead of reporting it to the General, he tries to blackmail the Colonel. The Colonel in turn kills the Sergeant. But it's not long until Lt. Columbo is on the case and on the Colonel's trail.

Columbo: Sex and the Married Detective
Directors: James Frawley

Television Debut
Date: April 3, 1989
Synopsis - This time Columbo has to deal with a passion crime by a sex therapist. As usual, this completely new environment to Columbo is an opportunity for him to show off more unusual talents, as well as pit his wit against an opponent who is well versed in the psychology that he himself uses so well.

Columbo: Murder, Smoke and Shadows
Directors: James Frawley

Television Debut
Date: February 27, 1989
Synopsis This time Columbo pits his wits against a movie director who murders an old friend on a set, because this friend is in possession of a damaging piece of film, on which the actress died and isn't helped by the movie director.

Columbo: Murder, a Self Portrait
Directors: James Frawley

Television Debut
Date: November 25, 1989
Synopsis - Max Barsini is an artist who has a most unusual living arrangement with three women. He is married to Vanessa, and Julie is his live in model. Louise is his first wife who lives next door. Max takes delight in the way they fight for his attention, but also likes to control them. So when Louise starts seeing a psychiatrist, Max not only fears that she will break away but also that she will reveal a secret that Max will kill to keep hidden and he does. He makes it appear that she drowned but Columbo knows something is wrong.
Packaging:
Television Premiere: February - November, 1989 - USA and Canada
DVD Review: Universal (3 single sided discs) - Region 1- NTSC
DVD Box Cover

CLICK to order from:

Recommend:

DVDBeaver also recommends all 6 of the Universal Columbo Complete Season Boxsets:

Distribution
Universal - Region 1- NTSC
Runtime
Each episode is around 1 hour 30 X 5 for 7.5 hours of "Columbo"
Video
1:33:1 Original Aspect Ratio
Average Bitrate: 6.28 mb/s
NTSC 720x480 29.97 f/s

NOTE: The Vertical axis represents the bits transferred per second. The Horizontal is the time in minutes.

Bitrate: Disc 1

Bitrate: Disc 2

Bitrate: Disc 3

Audio
English (Dolby Digital 2.0 Dolby)
Subtitles
English (close captioned), None
Features

Release Information:
Studio: UMVD

Aspect Ratio:
Original Aspect Ratio 1.33:1

Edition Details:

• Featurette - America's Top Sleuths (29:54)

DVD Release Date: April 24th, 2007
Comments:

There are 3 dual-layered, progressively transferred DVDs. The first two containing two 1.5 hour movies each and disc 3 containing 1 film with a featurette. The discs are coded for region 1 in the NTSC standard and English subtitles are offered as an option.

Image/Audio quality have no apparent flaws - detail is quite good - perhaps a shade darker than any of the 'Season packages'. Of all the TV-on-DVD that I watch I found these some of the better transfers that I have seen. The movies are consistently detailed and are clean of any damage or apparent wear.

There is a supplemental featurette that rates TV detectives but it really amounts to a cheesy advertisement. Still Falk gives input as do 'experts' in the genre but I personally disagree with the Sleuth Channel's rating. Magnum P.I. # 1 ahead of Columbo? Come on.

Columbo is something that continues to grow on me - possibly for nostalgic reasons. These 5 made-for-television movies were done after the popular 70's series was completed. Probably to its credit - there was enough interest to continue to revive it based on its charismatic charm. Although possibly a small notch below some of my favorite 'Season episodes' there is a lot of entertainment here. Luckily they didn't try to deviate too much from the successful aspects - namely strong scripts. Falk is perfect and the supporting 'villains' are equally adept in their characterizations. I am a big fan and would probably purchase regardless of price but this package is quite reasonable for almost 7.5 hours of intelligent entertainment. I think it has strong value and you are at all keen on Columbo or detective mysteries then we strongly recommend. out of
---
Sample DVD Menus
---
Film Titles

---
Subtitle Sample
Screen Captures Samples
---
---
DVD Box Cover

CLICK to order from:

Recommend:

DVDBeaver also recommends all 6 of the Universal Columbo Complete Season Boxsets:

Distribution
Universal - Region 1- NTSC
---




DONATIONS Keep DVDBeaver alive and advertisement free:
Mail cheques, money orders, cash to: or CLICK PayPal logo to donate!