NOTE: The below Blu-ray captures were taken directly from the Blu-ray disc.

ADDITION: Twilight Time Blu-ray (June 2019): Bernhard Wicki's 1965 suspense thriller, "Morituri" has arrived on Blu-ray, thanks to Twilight Time. This dual-layered disc holds the 2-hour 1080p film with a high bitrate. The black and white contrast benefits from the brilliant cinematography (Conrad L. Hall of "Butch Cassidy and the Sundance Kid" and "Cool Hand Luke" fame) and dramatic lighting within the 1.85:1 frame. The image tends to show quite a bit of fine detail, especially in close-up shots. There are still some rather prominent instances of damage, with large scratches and tears in certain frames. The other issue here (albeit a minor one to most) is the occasional sequence featuring the B&W photography go to a greenish and then a purplish hue, all within the same scene. This was a little jarring, but most likely due to the film stock being used, and possibly a lack of restoration work. We have included animated gifs below that show this condition. To be fair, I could count the number of times this happens throughout the film on one hand. To have this beautifully shot Brando/Brynner thriller in 1080p is a treat.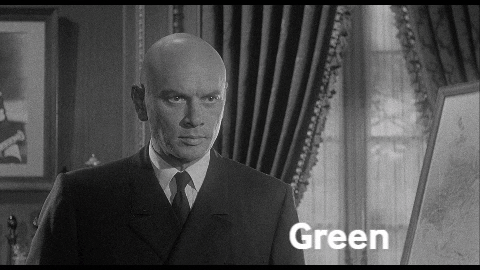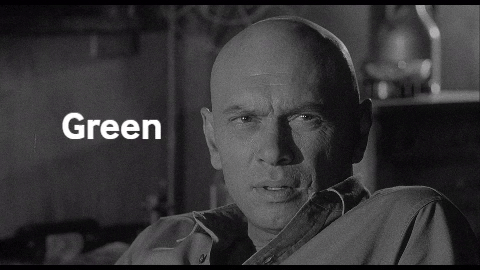 NOTE: We have added 30 more large resolution Blu-ray captures for DVDBeaver Patrons HERE.

There are a few options in the audio department. The film has the option of either English 2.0 or 1.0 DTS-HD Master audio. As a welcomed bonus, the film can be viewed with the isolated music track as well, in 3.0 DTS-HD. "Morituri"'s score is thanks to the prolific Jerry Goldsmith (Link, Breakout, The Salamander, The Mephisto Waltz, Seconds, Hoosiers, The Blue Max, Breakheart Pass, The Omen). There are optional English subtitles on this Region 'Free' Blu-ray from Twilight Time.

Aside from the option of listening to the film with an isolated music track, the only extras here are the original theatrical and teaser trailer.

While the subject matter certainly ain't new, "Morituri"'s black & white photography is stunning. Add to that the acting of Brando and Brynner, and you've got yourself a great film. Twilight Time's

Blu-ray

surely has the occasional image faults, but as a whole it is leaps and bounds ahead of the previous DVD release. Until some unforeseen restoration work, this

Blu-ray

is absolutely worth picking up.

Colin Zavitz

***

A very strong image from Fox from this 1965 anti-war classic. Contrast and detail are at a high standard with the image tight to the frames edges and in the original aspect ratio of 1.85. I don't recall seeing any damage, prevalent digital noise or artifacts - certainly know that impinged upon my viewing. My only complaint is that the optional subtitles are yellow. No extras save some trailers.

I was left very impressed with this film and Brando's performance. Fox has given us another extremely reasonably priced DVD of an under-rated film. We strongly recommend!