NOTE: The below Blu-ray captures were taken directly from the Blu-ray disc.

ADDITION: Vinegar Syndrome Blu-ray (February 2020): Vinegar Syndrome have transferred the 1970 Hagsploitation flic Hollywood Horror House (aka "Savage Intruder") to Blu-ray. It is "Newly scanned & restored in 4k from its 35mm camera negative" and looks great. This was only available in extremely poor quality, cut and incomplete prints. This 1080P looks fabulous - bright colors, no damage, textures present etc.

NOTE: 40 more large resolution Blu-ray captures (in, lossless, PNG format) are for DVDBeaver Patrons HERE.

On their Blu-ray, Vinegar Syndrome use a DTS-HD Master 2.0 channel mono track (24-bit) in the original English language. Like the video it's very clean and clear. The film's audio and score by Stu Phillips (Beyond the Valley of the Dolls, TV work like The Monkees and The Six Million Dollar Man)

sounding strong. Vinegar Syndrome offer optional English subtitles on their Region FREE Blu-ray.

The Vinegar Syndrome Blu-ray has

a very educational commentary with David Decoteau moderating a commentary by David Del Valle and he talks about how the film was impossible to find for such a long time making this new Blu-ray very desirable as the previous video prints were of very poor quality. He discusses the 'Psycho Biddy', 'Horror Hag' genre and Hopkins huge status and reported Diva-like behavior - rumor driven by Bette Davis. He discuss the Oedipus complex of the murderer and the Grindhouse moments (Toolbox Murders) in the films. He is reminded somewhat of Point of Terror and Blood Mania (conveniently on a Vinegar Syndrome Double Feature Blu-ray package.) He discusses shooting at the Norma Talmadge Estate and how it could be rented for parties etc. He informs us that John David Garfield (as Vic Valance) was the only son of screen legend John Garfield, and how he eventually focused more on editing (for director's like Cassavetes). He identifies Joe Besser (in the brief role as the bus tour guide) who is most remembered for joining The Three Stooges for a couple of years. He identifies other Hagsploitation films that Hollywood Horror House makes references. There is also a promotional image gallery and the package has a reversible sleeve.

Hollywood Horror House is one of the sadder of all the Hagsploitation genre films. Miriam Hopkins was a beautiful Hollywood icon who starred many roles including the 1931 version of Dr. Jekyll and Mr. Hyde with Fredric March where not only does she strip naked in front of the camera (playing a prostitute) but she even licks the cloth of Mr. Hyde. She was in Ernst Lubitsch's 1932 Trouble in Paradise, and the director's 1933's Design For the Living and from the same year the wonderful The Story of Temple Drake, 1935's Barbary Coast and Becky Sharp.... s supporting role in William Wyler's 1949 The Heiress. She eventually appear in an episode of season one's The Twilight Zone in 1963 and The Outer Limits in 66'. In 1966 she played Robert Redford's mother in The Chase. She was a a distinguished Hollywood hostess who moved in intellectual and creative circles, who has has two stars on the 'Hollywood Walk of Fame'! Her role of Katharine Parker in Hollywood Horror House would be her last as she died in 1972 at age 69. I kinda wish I have never seen this, and much prefer to remember her like this: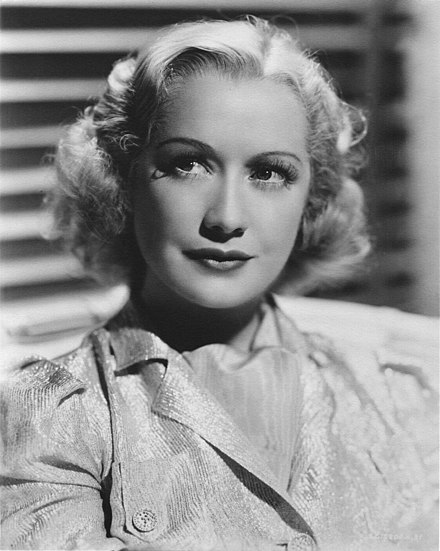 Watching Hollywood Horror

House was fascinating, in one sense, (like driving slowly by a car accident) seeing poor Miriam Hopkins end her career, unsuccessfully, attempting to garner a What Ever Happened to Baby Jane? or Sunset Boulevard vibe. This is a sad black-mark on her legacy. The Vinegar Syndrome 4K-restored Blu-ray has immense value to actually see (and own) Hollywood Horror House in such an impressive, complete, video format, plus the infinitely revealing commentary. Strongly recommended for curious vintage film students. I'm sure my vision will return soon...