Review by Gary Tooze
Production:
Theatrical: Rollins-Joffe Productions
Video: Ar
row Academy
Disc:
Region: 'B' (as verified by the Oppo Blu-ray player)
Runtime: 1:28:15.498
Disc Size: 30,125,965,815 bytes
Feature Size: 27,725,914,560 bytes
Video Bitrate: 37.67 Mbps
Chapters: 9
Case: Standard Blu-ray case
Release date: September 26th, 2016
Video:
Aspect ratio: 1.85:1
Resolution: 1080p / 23.976 fps
Video codec: MPEG-4 AVC Video
Audio:
LPCM Audio English 2304 kbps 2.0 / 48 kHz / 2304 kbps / 24-bit
Subtitles:
English (SDH), none
Extras:
•
Original theatrical trailer (2:30)

Bitrate:
Description: Of his adaptation of the best-selling sex manual by Dr David Reuben, Woody Allen said he included in this film every funny idea I've ever had about sex, including several that led to my own divorce !

Allen's third feature consists of seven short stories illustrating the answers to such crucial questions as Do aphrodisiacs work? , What are sex perverts? and What happens during ejaculation? via a wide range of settings including medieval Britain, present-day Manhattan, an Italy straight out of an Antonioni film and a mad scientist's underground laboratory, before Allen anticipates Pixar s Inside Out by over four decades as he explores the inside of a man s brain (and other areas) at a crucial moment of passion.

With a cast including Allen himself (in multiple roles), John Carradine, Lynn Redgrave, Burt Reynolds, Gene Wilder and a sheep named Daisy, plus a cheerfully anything-goes approach to both sex and comedy, it s crammed with some of Allen s most memorably surreal ideas: where else are you going to see a giant mutant breast go on the rampage or a TV gameshow called What's My Perversion?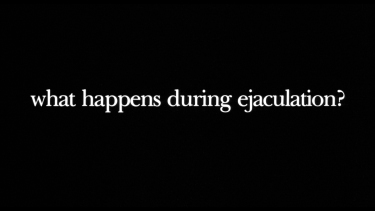 The Film:
Woody Allen's in-name-only adaptation of the once notorious sexual reference guide by Dr. David Reuben contains seven episodes based on "helpful" questions answered in the book. In "Do Aphrodisiacs Work?", Allen appears as a court jester who uses a love potion to spark the erotic interests of the Queen (Lynn Redgrave). "What Is Sodomy?" stars Gene Wilder as a doctor who throws away his marriage, career, and position in the community when he falls madly in love with an Armenian sheep named Daisy. "Why Do Some Women Have Trouble Reaching Orgasm?" is a parody of stylish Italian films of the '60s in which a slick playboy (Woody Allen) discovers his wife (Louise Lasser) can climax only when they make love in public places. In "Are Transvestites Homosexuals?," Sam (Lou Jacobi) has his little secret revealed at a most inopportune moment. "What Are Sex Researchers Actually Accomplishing?" features John Carradine in a great parody of his mad-scientist roles as Dr. Bernardo, whose research into human sexuality has led to a fearsome mutation -- a 50-foot tall female breast! "What Are Sexual Perversions?" takes us to a broadcast of the popular game show What's My Perversion?, in which Jack Barry leads a panel of celebrities (including Regis Philbin and Robert Q. Lewis) in guessing the erotic obsessions of their guests. And "What Happens During Ejaculation?" takes the audience inside the body of a man in the throes of passion; The Brain (Tony Randall) guides the body's functions, with the help of his assistant (Burt Reynolds), while Allen plays a nervous sperm cell not sure if he can make the big jump. While the quality of the episodes is uneven, the best rank with the funniest moments of Allen's career, especially Gene Wilder's touching romance with the sheep ("I think we can make this work, Daisy") and the final sequence inside the male body ("What if he's only masturbating? I'll end up on the ceiling somewhere!")
Excerpt from MRQE located HERE

Seven sketches parodying a sex manual, in which Allen - before trying to change his name to Fellini-Bergman - strung together 'every funny idea I've ever had about sex, including several that led to my own divorce'. Some dross, but the parodies of Antonioni (all angst and alienation of a wife who can achieve orgasm only in public places) and of TV panel games ('What's My Perversion?') are brilliantly accurate and very funny. Best of all is the sci-fi parody entitled 'What Happens During Ejaculation?', which has the miniaturised scientists of Fantastic Voyage inside a life-sized male robot, busily checking data and providing the necessary bodily reactions by hand-turned winch as the robot wines, dines and seduces a real-life woman. Allen achieves his finest hour here, dressed as one of the sperm, poised anxiously with parachute by the escape hatch and crying 'Gung ho!' as he jumps, 'We're gonna make babies!'
Excerpt from TimeOut located HERE

Image : NOTE: The below Blu-ray captures were taken directly from the Blu-ray disc.
Everything You Always Wanted to Know About Sex * But Were Afraid to Ask gets an impressive transfer to Blu-ray from Arrow Academy in the UK. It's dual-layered with a max'ed out bitrate for the 1.5 hour feature. It's not particularly dynamic, but neither were the film's original visuals in terms of color depth, crispness but there is no noise in the darker sequences. The 1080P supports solid contrast exhibiting healthy black levels and some minor depth in the 1.85:1 frame. It's clean showcasing some pleasing detail in the close-ups with only a very infrequent speckle noticeable. The film's textures are well supported and there are really no flaws with the rendering. This Blu-ray probably looks very much like the theatrical version of the film Everything You Always Wanted to Know About Sex * But Were Afraid to Ask. I doubt it can look more accurate unless it goes 4K one day.
CLICK EACH BLU-RAY CAPTURE TO SEE ALL IMAGES IN FULL 1920X1080 RESOLUTION
Audio :
Everything You Always Wanted to Know About Sex * But Were Afraid to Ask
Blu-ray uses a robust linear PCM 2.0 channel track at 24-bits. It's flawless exporting the music credited to Mundell Lowe (
Billy Jack
) and most will pleasantly recognize Cole Porter's
Let's Misbehave
played and sung offscreen during the opening and closing credits by Irving Aaronson and His Commanders - it's kind of the theme to the film. Some might also recognize Woody playing
Red River Valley
on the harmonica. There are optional English (SDH) subtitles and my
Oppo
has identified it as being a region 'B'-locked.
Extras :
Only a trailer - no liner notes but exclusive to the Woody Allen: Six Films - 1971-1978 [Blu-ray] collection are Annie Hall and a 100-page hardback book featuring new and archive writing on all the films by Woody Allen, Michael Brooke, Johnny Mains, Kat Ellinger, John Leman Riley, Hannah Hamad and Brad Stevens.
BOTTOM LINE:
Always fun and infused with most emotionally sublime humor beyond the ribald. Everything You Always Wanted to Know About Sex * But Were Afraid to Ask is a hilarious masterpiece which time continues to regard favorably. Wonderful to see so many stars; John Carradine, Louise Lasser, Tony Randall, Lynn Redgrave, Burt Reynolds and of course, the recently deceased Gene Wilder as part of this impressive production. The Arrow Academy Blu-ray provides an excellent a/v presentation and gives strong encouragement for the Woody Allen: Six Films - 1971-1978 [Blu-ray] collection. This will get plenty of replay over the years. Strongly recommended!
Gary Tooze
September 3rd, 2016