NOTE: The below Blu-ray captures were taken directly from the Blu-ray disc.

ADDITION: Kino (4K Restored) - Region 'A' Blu-ray - April 2018: Kino's new transfer exhibits a strong green-leaning in many sequences. Support of grain and detail is a significant upgrade over their previous release. Tarkovsky's final film is presented here in a new 4k restoration. Any previous DNR or edge enhancement is not present. The image is no longer waxy and has more of a, pleasing, film-like texture. The case says "Swedish Film Institute" and most of the color palette shows richer, deeper hues. The green cast is less noticeable in-motion where the film actually looks fabulous.

Kino presents the film in 2.0 Mono DTS-HD (24-bit). Upon listening to this track and the PCM track on the previous Kino, I would have to say that they sound very similar. Although there is no large discernable difference with the new track, I believe that the lower end was slightly more prominent. The music in The Sacrifice used: Bach's Matthäus-Passion: Erbarme Dich and pieces of The Everest Record Group (Shingetsu, Nezasa No Shirabe, Dai-Bosatsu) are well supported by the lossless. The film is in Swedish with English subtitles and, unlike their first BD of the film, the Blu-ray disc is Region 'A'-locked.

The second DVD is the previously released 102-minute documentary "Directed by Andrei Tarkovsky". There is a new audio commentary with Layla Alexander-Garrett that is different from the one available on the Artificial Eye. A new 32-minute interview with Michal Leszczylowski (editor of THE SACRIFICE and director of DIRECTED BY ANDREI TARKOVSKY) is presented here as well. This is a very revealing interview, with Leszczylowski discussing the various aspects of working with Tarkovsky at the end of his life and career. Also included is a 20-page booklet featuring excerpts from Andrei Tarkovsky's diaries and an essay by Robert Bird (author of Andrei Tarkovsky: Elements of Cinema.)

Tarkovsky fans were very pleased about the announcement of the 4K-restored transfer of "The Sacrifice". It has a new commentary that is worth exploring and the new interview with Leszczylowski is insightful. Kino have better preserved the film on digital than their first release without any of the noticeable edge-enhancement or DNR of previous editions. The color disparity will be a personal preference. The film is... a masterpiece.

Colin Zavitz

ADDITION: Artificial Eye - Region 'B' Blu-ray - September 2016: Curzon / Artificial Eye provide another two-Blu-ray package for one of their new Tarkovsky film-to-1080P release - one disc for the feature a second for the extras. The Sacrifice could be from The Swedish Film Institute source(?!) although does not resemble that 2004 DVD's color scheme - nor the Kino Blu-ray.

Having already produced

Blu-rays of Nostalghia (1983), Stalker (1979), Zerkalo (The Mirror) (1975,) Solaris (1972,) Andrei Rublev (1969,) and Ivan's Childhood - this represents all of the features. The general consensus so far has been middling - some are appreciative of the transfers of Zerkalo (The Mirror), Solaris, and Andrei Rublev (1969,) and others have been disappointed by ex. Stalker . As Tarkovsky was such a visual filmmaker - demands for the highest quality visuals are often very stringent. It would be an impossible task to please everyone.

Sebastian tells us in email "Hi. I read your review about The Sacrifice (Offret) and wanted to give you some information about the current state for masters.
In the late 90s the film was transferred in order to make a new master for 35mm distribution and home video. It hit VHS in Sweden in 1999 but wasn't on DVD until 2004, which is the SFI DVD.

In 2012, SFI began their digitizing project with a goal of restoring at least 100 films per year since many Swedish films have been treated very badly on home video. Offret was their first attempt based on the high demand of the film and although the final master was most likely a 2K DI, it was probably the last film by SFI to get a 35mm print. It was shown on Cinemateket in Stockholm in October of 2013 as a part of their 50 year anniversary.

Barely one and a half-year earlier, the 90s master was shown on 35mm there as well as a part of the Erland Josephson memorial. I attended at both and they are very similar in appearance though I will say that the 2012 restoration has a calmer, more filmic look. Both of them works but I'm glad that we've gotten the later master for Blu-Ray.

Should also be noted that according to the Swedish translation of Martyrolog, Tarkovsky points out in the very last sentence of his diaries that the negative was so cut that it was practically useless. If this is the case I'd guess that both masters are based on the IP considering how well archived most films are at SFI." (Thanks Sebastian!)

Michael Brooke on our FB page says "I saw the film several times in 35mm in the late 1980s, and the Artificial Eye colours look closest to what I remember. (Mind you, they were the UK distributors back then as well...). The Kino looks too bright, and too greenish - the sky in the opening shot simply looks wrong to me, as I remember there being a much greater distinction between blue sky and green grass."

Trying to remain objective in analyzing this HD video transfer - the Artificial Eye image most resembles the Japanese Imagica SD in terms of color and contrast. It is dark and frequently looks very green. The UK 1080P shows the most information in the frame. Flesh tones are very cool (same as Nostalghia.) It doesn't have the egregious edge-enhancement that the Kino Blu-ray shows. The AE is quite grainy and also shows some noise, I think. It looks solid in-motion and I enjoyed my viewing - if only for the different digital interpretation. Some may lean to the Kino color scheme - but may also be deterred by the thinness and EE.

Tarkovsky's selection of music includes J.S. Bach - Matthäus-Passion: Erbarme Dich sung beautifully by Julia Hamari as well as performances by Watazumido-Shuso (Hotchiku flöjt). Artificial Eye's linear PCM is less robust than the Kino (and 16-bit as opposed to 24) but the audio still sounds impressive if less rich and deep. There are optional English subtitles on AE's region 'B'-locked Blu-ray.

Artificial Eye add a new Commentary by Layla Alexander-Garrett author of Andrei Tarkovsky: The Collector of Dreams and Andrei Tarkovsky: a Photographic Chronicle of the Making of the Sacrifice. She graduated in Film Studies from Stockholm University and worked as an interpreter on The Sacrifice giving her invaluable insight into the production. She also arranges Andrei Tarkovsky and Sergei Paradjanov festival retrospectives in London. On the second Blu-ray AE again include the brief Film Psychoanalyst Mary Wild Introduction and part 7 of her visual essays - this one entitled The Sacrifice - Disharmony and the Ideal - running over a dozen minutes. There is another visual essay (some may have seen on YouTube) by Lewis Bond - Andrei Tarkovsky's Poetic Harmony - often in the director's own words. In it Tarkovsky denies drawing any inspiration from similarly respected filmmakers — Bresson, Antonioni, Bergman, Kurosawa, Mizoguchi, "I have no desire to imitate any of them" and is very well-made - it runs 15-minutes. Although I don't have it yet, I presume this set to include another 36 page liner notes booklet.

I'll say it again - it is good to have options. I have no idea which image transfer is most accurate to the theatrical film The Sacrifice. I do, greatly, appreciate the AE Blu-ray supplements - commentary etc. Another Tarkovsky masterpiece.

***

ADDITION: Region FREE - Blu-ray - June 11':

I must say this is very impressive. In comparison to all the SD-DVD versions this new Kino, dual-layered, 1080P transfer is a revelation. It is soft-palette, extremely more detailed and even showcases some depth. Tarkovsky fans may swoon at the image quality. I won't say the hi-def representation is perfect - there are some, previously unnoticed hues (pink instead of white etc.), flesh tones can, at times, be warmer but other contrast is superior and I expect that this is accurate (or rather, more accurate than even the SFI DVD.) Unfortunately, there are edge enhancement halos and may be part of the print used!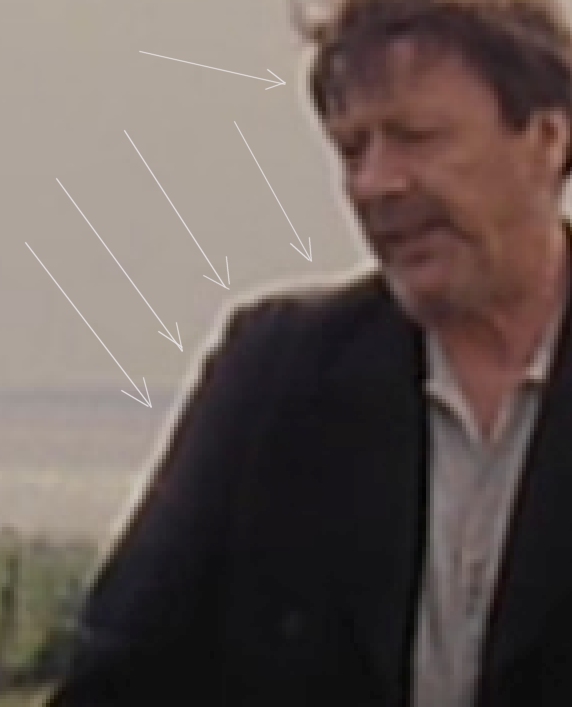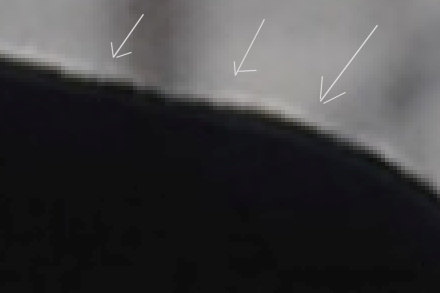 Audio is given the lossless treatment but stays original with a 2.0 channel linear PCM track at 2304 kbps. The soundtrack with Bach's "Matthäus-Passion: Erbarme Dich" and Watazumido-Shuso performed music is crisp, lilting and sounds wonderfully clean. Dialogue has moments where I felt sync may have been off but if my memory is correct this was similar to the DVDs. There are optional English subtitles and disc is a Region FREE Blu-ray.
No extras on the feature disc but there is an included single-layered DVD with the 1 1/2 hour 'Directed By Andrei Tarkovsky' (as as an extra on the 2000 KIno DVD and 2004 Swedish Film Institute disc.) The included DVD has trailers and 2 galleries, of source, in SD.
I was out to dinner once with a friend who was choosing a bottle of wine that was too early to be enjoyed. The waiter, who was one of the owners, knew this, but simply stated "How can we resist?" in a charming French accent while sporting a broad smile. I'm sure many serious cinema devotees will feel this way about Kino's Blu-ray of Tarkovsky's last film, The Sacrifice. This is despite the edge-enhancement - if you arte sensitive to it - then you will be distracted.
***
ADDITION: (ENTER ONE - Region 3- NTSC) - October 05' - This Enter One transfer is quite good, excepting that it is not progressive and is most likely from a PAL source. It has a bit of a greenish haze, but its seems as sharp as the SFI edition. The subtitles are weak, but not fatally so - only a few instances of incorrect spelling or grammar (see below). Nothing really changes in our voting but I am not as disappointed with the Enter One as I was expecting to be, although the audio is weak not quite as flawed as in the ENTER ONE Nostalghia.
NOTE: Please excuse that this is an older comparison and some of the captures are not exact frames. It still should be fairly obvious as to the caliber of each image's release.
***
ADDITION (SFI Region 2- PAL ) - February 2004
It's great to see a new and superior transfer come along. The Swedish Film Institutes sharpness is easily the best, but where they really shine is in the contrast department. This is the first time this film has looked this theatrically accurate on DVD. I see no apparent digital manipulation, saturation or contrast boosting that is evident on all the other releases. It seems to have no significant cropping either. The Extras include the "Directed by Andrei Tarkovsky" documentary as well as a slideshow entitled "Memories of Tarkovskij". This is our choice as the definitive version on DVD at present. None of the other three releases are acceptable. The best one of the poorer lot is in my opinion the Japanese Cinefil/Imagica release, with its faithful representation of color and contrast. (See this Nostalghia.com article for a more complete discussion.)
Kino version is video sourced, that is easily spotted. There are numerous instances of analogue chroma noise: look at the tree-top on capture #1, or the table-cloth on capture #4 (to the right of the question mark), or the table-cloth on the last capture, under the back of the chair.
Andrey Diment
What Gary has said above is correct; the SFI release is the one to own. There is one big problem with the Japanese disc: it is Letterboxed. Some will also regret the fact that it does not come with English subtitles. Some Scandinavians among us appreciate the fact that the Japanese subtitles can be turned off, as the English subtitles on the other NTSC release (Kino) are ingrained. The Kino release is Letterboxed as well, and suffers from the same brightness/contrast problems that mar the Artificial Eye release. The Artificial Eye disc is the only anamorphic presentation of the film currently available on DVD. Its video encoding is however seriously flawed, resulting in a blurry image. Compare for example the caption beneath the icon painting of Saint Paraskeva Pjatnitsa shown below. Neither caption is actually readable, of course, but the Artificial Eye version at the bottom is clearly rendered more blurry than the Kino version immediately above. The Nostalghia.com article referenced above goes into more detail on this issue.
Trond Trondsen of Masters of Cinema.org.