Firstly, a massive thank you to our Patreon supporters. Your generosity touches me deeply. These supporters have become the single biggest contributing factor to the survival of DVDBeaver. Your assistance has become essential.
What do Patrons receive, that you don't?
1) Our weekly Newsletter sent to your Inbox every Monday morning!
2) Patron-only Silent Auctions - so far over 30 Out-of-Print titles have moved to deserved, appreciative, hands!
3) Access to over 50,000 unpublished screen captures in lossless high-resolution format!
Please consider keeping us in existence with a couple of dollars or more each month (your pocket change!) so we can continue to do our best in giving you timely, thorough reviews, calendar updates and detailed comparisons. Thank you very much.






| | |
| --- | --- |
| | S E A R C H D V D B e a v e r |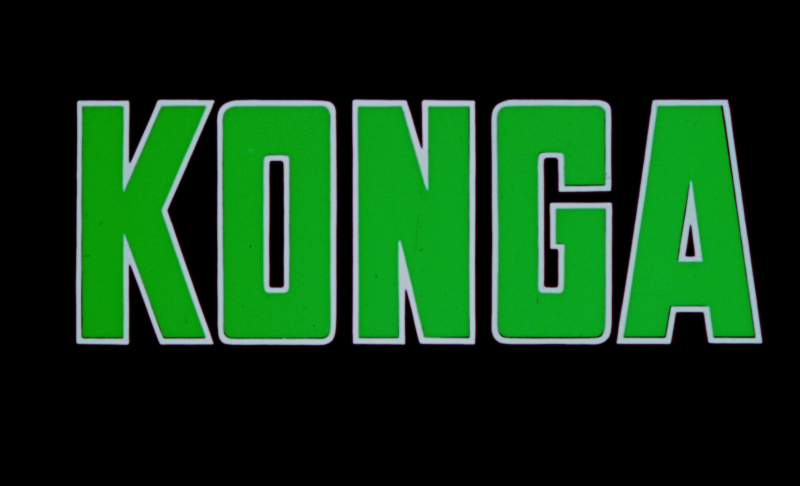 (aka 'I Was a Teenage Gorilla ')
Directed by John Lemont
USA 1961
Lost in the African jungles for over a year, Dr. Charles Decker (Michael Gough, The Crimson Cult) has returned to England with Konga, a baby chimpanzee. Disappearing into his lab, the mad botanist begins work on what he believes will be his greatest achievement. Having witnessed a Baganda witchdoctor's use of a rare carnivorous plant to produce accelerated animal growth, Decker injects Konga with the same serum—then hypnotizes the gorilla-sized chimp into brutally murdering his enemies! But when the berserk ape overdoses on the serum and grows to gargantuan size, suddenly the city of London comes under attack—and only the British army can reckon with Konga's uncontrollable rage. John Lemont (The Frightened City) directed this monstrously enjoyable cult classic.
***
A British botanist goes bananas after he discovers a serum that turns his cuddly chimpanzee subject into a ferocious gorilla-sized ape. To further his hideous experiment, the scientist mesmerizes the chimp and sends into London to kill all of his former enemies. One of those he has killed is the lover of the girl the doctor wants for himself. This doesn't set well with the botanist's assistant and current gal who gets even by giving Konga the giant chimp an enormous amount of the strange serum and turns him into a Godzilla-sized monster. Just before going on a deadly rampage, the super-sized ape grabs the bad doctor in one of his enormous hands. Fortunately, the British army and all of its weaponry are able to stop the chimp before he destroys the town.
Excerpt from B+N located HERE
Posters
Theatrical Release: March 22nd, 1961

Reviews More Reviews DVD Reviews
Comparison:
MGM - Region 1 - NTSC vs. Kino - Region 'A' - Blu-ray
Box Cover

Coming to the UK From Network on Blu-ray in August 2022:

Also available on DVD from Kino:

Distribution
MGM Home Video - Region 1 - NTSC
Kino - Region 'A' - Blu-ray
Runtime
1:29:51
1:30:01.979
Video
1.63:1 Original Aspect Ratio
Average Bitrate: 4.98 mb/s
NTSC 720x480 29.97 f/s

1.

66:1 1080P Single-layered Blu-ray

Disc Size:

21,730,954,318 bytes

Feature: 20,673,779,712 bytes

Video Bitrate:

27.43 Mbps

Codec: MPEG-4 AVC Video

NOTE: The Vertical axis represents the bits transferred per second. The Horizontal is the time in minutes.

Bitrate:

Bitrate Blu-ray:

Audio
English (Dolby Digital mono)

DTS-HD Master Audio English 1554 kbps 2.0 / 48 kHz / 1554 kbps / 16-bit (DTS Core: 2.0 / 48 kHz / 1509 kbps / 16-bit)

Subtitles
English, French, None
English, None
Features

Release Information:
Studio: MGM Home Video

Aspect Ratio:
Original Aspect Ratio 1.63:1

Edition Details:

• Previews

DVD Release Date: December 6th, 2005
Keep Case
Chapters: 12

Release Information:
Studio: Kino

1.

66:1 1080P Single-layered Blu-ray

Disc Size:

21,730,954,318 bytes

Feature: 20,673,779,712 bytes

Video Bitrate:

27.43 Mbps

Codec: MPEG-4 AVC Video

Edition Details:

• Radio Spot (0:23)
• Image Gallery (2:51)
• Theatrical Trailer (2:13)


Blu-ray Release Date:

December 3rd, 2019
Standard Blu-ray Case

Chapters 9

Comments:

NOTE: The below Blu-ray captures were taken directly from the Blu-ray disc.

ADDITION: Kino Blu-ray (November 2019): Kino have transferred the 'so bad it's good' giant-ape flic Konga to Blu-ray. Like A*P*E this is riding the wave of the interations of King Kong, but this has a unique angle and some interesting characterizations. It is on a single-layered disc described as from a "Brand New 2K Master". It looks much stronger than the 2005 DVD with far more vibrant colors and more information in the 1.66:1 frame. Grain is prevalent and, overall, it's a fairly impressive 1080P image.

On their Blu-ray, Kino use a DTS-HD Master 2.0 channel mono track (16-bit) in the original English language. It is another advancement in the film's audio and score by Gerard Schurmann (The Camp on Blood Island, Dr. Syn: The Scarecrow of Romney Marsh) sounding fairly ominous at times. Kino offer optional English subtitles on their Region 'A' Blu-ray.

The Kino Blu-ray has only an extensive image gallery, trailer and radio spots as supplements - no commentary this time.

DVDBeaver often we like modest creature-feature-esque productions like these. In fact this is a Drive-In special corralling teenagers who were far less discerning at the prospect of seeing a film in the backseat of a car than anywhere else. Still Konga has some 'camp' value and I defy anyone to watch it and not get somewhat intrigued. It's a film I am pleased to own on, even bare-bones, Blu-ray in such an improved appearance (and audio).

---
MGM - Region 1 - NTSC
Kino - Region 'A' - Blu-ray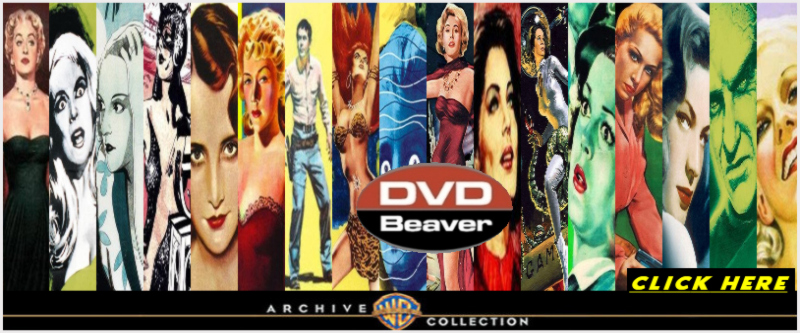 ---
CLICK EACH BLU-RAY CAPTURE TO SEE ALL IMAGES IN FULL 1920X1080 RESOLUTION
1)

MGM - Region 1 - NTSC TOP

2) Kino - Region 'A' - Blu-ray BOTTOM
---
1)

MGM - Region 1 - NTSC TOP

2) Kino - Region 'A' - Blu-ray BOTTOM
---
1)

MGM - Region 1 - NTSC TOP

2) Kino - Region 'A' - Blu-ray BOTTOM
Box Cover

Coming to the UK From Network on Blu-ray in August 2022:

Also available on DVD from Kino:

Distribution
MGM Home Video - Region 1 - NTSC
Kino - Region 'A' - Blu-ray





| | |
| --- | --- |
| | S E A R C H D V D B e a v e r |