(please click title or image FOR REVIEWS)

Momitsu BDP-899 Region Free Blu-ray player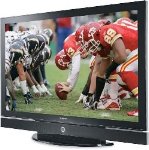 NEW MODEL!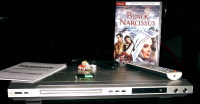 Trusted standby:

Another inexpensive Region Free Machine with glowing reports:

JVC XV N412SL Region-Free DVD player
"I can't say more than "This player will play any DVD's you can find in the world" Best PAL to NTSC Picture Conversion A+++"

Get one while you can! CLICK HERE!
(NOTE: We can vouch for "The Electric Company 3rd party seller!)

Philips 642/ 37 Region Free - Code free DIVX PAL NTSC DVD Find out more HERE
NOTE: We suggest using seller "The Electronic Company" to ensure pre-modified.
NOTE: IF NOT Pre-modified:
1. Turn on the player.
2. Open the tray.
3. Press the following sequence on the remote:
7 8 9 OK 0
4. The number 0 will appear on the lower left side of your screen.
5. Your player is now region free! Put in a DVD and enjoy! :)
NOTE: The 0 in the sequence above represents the region code. 0 = region free. If you want to change your player to just a specific region code, replace the 0 with the region number you want.
Not only the $ benefit but it is also better to know how, some new DVD's specifically will not play on "region free" players and now you know how to switch it back to that particular region when that occurs. If you have any doubts just search google for "Philips 642 region free 789".
NEW Review:
JATON PSD 7611 - (Region Free)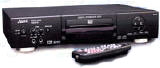 CyberHome CH-DVD 300/S DVD Player (Region Free)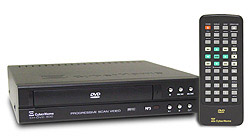 DVD Player - Buying a DVD Player?
(CLICK TITLES for MORE INFO)
DVD Players
Panasonic
Sony
JVC
Toshiba
Other Manufacturers