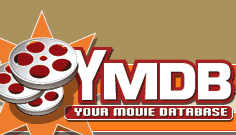 Some of our Members YMdb lists (CLICK AWAY):
Gary Tooze Nick Wrigley Bill McAlpine
Doug Cummings Darren Hughes Per-Olof Strandberg
Jim Bach Jerome Gerber Rob Janik
Francois Tremblay Kevin Tran Brook Kennon
Mikkel Svendstrup Adam Lemke Matthew McGee
Paul Whitelock Paul Narvaez Kevin Parent
Danny Stuyck Lance Petzoldt Daniel Stenvall
David Tausik Mark Nigara Chris Stults
Trond Trondsen Gregory Meshman JT Lindroos
Ted Todorov Donald Brown Noel Bjorndahl
Takagi Jonathan Henrik Sylow Amy Dermont
Peter Hourigan Kees Brienen Toshi Tomori
Peter Mann Kyle Armstrong Eric Portelance
Ross Telford Wilbanks Zak Forsman Wob
Tom Mahaffey Tony Dale Anthony Clarke
Dennis Calloway Rak Malick Alex Barrett
Steven Harrison Borut Kostrun Byron Bartlett
Morten Ronningen Jay Blanchard Greg Bendersky
Malcolm Campbell Peter Ax David Butner
David Fullagar Ante Kovac Martin Norefors
Jan Slemenda Jarkko Pienimäki David Alston
Jerry Johnson Maikel Aarts Sean Gilman
The Collective DVDBeaver list can be found HERE
Our Collective Choices (as done by Jim Bach!) are listed below , FULL 100 are HERE
1 2001: A Space Odyssey
2 Vertigo
3 Ordet
4 Tokyo monogatari
5 Fa Yeung Nin Wa
6 Sunrise
7 8 1/2
7 Solyaris
9 Dekalog
10 Stalker
11 Zerkalo
12 Persona
13 Passion de Jeanne d'Arc, La
14 Quatre cents coups, Les
15 Trois couleurs: Bleu
16 Andrei Rublyov
16 Shichinin no samurai
18 Atalante, L'
19 Au hasard Balthazar
20 Avventura, L'
I assigned 20 points for each number one vote, down to 1 point for each number 20 vote. For most films I changed their titles to the commonly accepted English language title.