NOTE: The below Blu-ray captures were taken directly from the Blu-ray disc.

ADDITION: Kino Blu-ray (November 2019): Kino have transferred Jean-Pierre Melville's Un Flic to Blu-ray. It certainly looks tighter and seems to support the SD color schemes. It carries some heaviness and inherent softness, which is probably accurate, and looks superior to the DVDs with the higher resolution and more grain support. It is probably from the same Studio Canal source.

On their Blu-ray, Kino use a DTS-HD Master 2.0 channel track (16-bit) in the original French language. It is another advancement in the film's audio and score by Michel Colombier (Barb Wire, Colossus: The Forbin Project, Une Chambre en Ville. Against All Odds) sounding a bit deeper with more consistent dialogue. Kino offer optional English subtitles on their Region 'A' Blu-ray.

Kino add another new audio commentary - this one by Film Historian Samm Deighan who I don't ever recall being unimpressed by her discussions. She again methodically discusses the film (Melville's last) initially addresses the opening quote and seeing details and providing analysis for the entire feature. Excellent. There are also interviews with Jean-Francois Delon (Alain's brother) and Florence Gabin (Jean's daughter) for 26-minutes - in French with English subtitles and the hour-long, 2017, documentary "In the Mood for Melville" directed by Benjamin Clavel. It has glowing input from Asian filmmakers (Tsui Hark, Alex Cheung, Hitoshi Yazaki, Kim Jee-woon and others) with interviews concerning Melville's esthetic of direction and fans will appreciate the information - in French and some English with English subtitles. Lastly, is a lengthy theatrical trailer.

Melville goes out with a bang and this is another excellent crime-drama. Un Flic has Jean-Pierre Melville's signature style - long scenes without dialogue, a heist, a melancholy atmosphere, a steely blue/grey appearance, strong male characters on both sides of the law, a club scene with dancing girls etc.. It's a film I am thrilled to own on Blu-ray. A very strong recommendation!

Gary Tooze

ADDITION: LionsGate - Region 1 - NTSC DVD - July 08': Although this new NTSC edition takes up marginally more space on a single-layered disc (4.25 Gig) - there really is little difference in the image quality. This transfer is also provided by Studio Canal.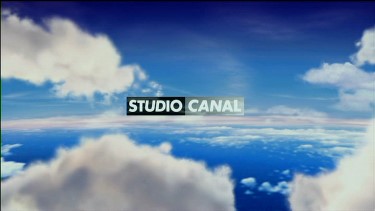 I get the feeling though that these visuals could look exceptionally good if given to 1080P or even dual-layering on an SD. The audio is 2 channel, English subs are optional (along with Spanish). There are no extras.
The Anchor Bay is out-of-print and we suggest getting the most reasonably priced edition for the area you live. The Lionsgate seems like a very good deal at around $12. This is a great crime drama as Melville fans will already know!
Gary Tooze
***
ADDITION: OPTIMUM - PAL DVD - 06' - Both versions are provided from Studio Canal, and they are more or less identical. The Optimum has 3.82 GB, and the Anchor Bay 4.04 GB of space utilized for the film. The Optimum has a slightly heavier blue color timing (and brighter), that seems, to me, to be more accurate. The difference overall though is very minimal.

The Optimum could be a very good choice, as it seems that the Anchor Bay disc is currently OOP.
ON THE ANCHOR BAY DVD: The transfer has its occasional soft spots, but is quite sharp overall, and exhibits some nice film grain. The almost monochrome steely blue colors have been preserved throughout. I only have two gripes. The first is that there are a few moments during the film where some shots have clearly been taken from different elements, and there is a visible drop in image quality. The second is the occasional vignetting (darkening of the corners) visible, especially in the outdoor shots. This could have been caused by a wide angle lens during shooting, but it could just as well be due to decaying film elements. Having not seen a theatrical print of this, it's tough to say.

The disc is rather bare-bones, with the only extras being the theatrical trailer and talent bios for Melville and Delon. The transfer is still very good, and you should pick this up if you're a Melville fan.