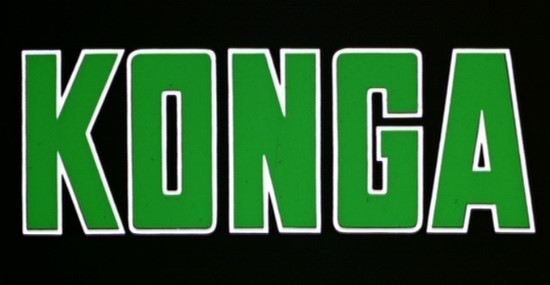 (aka 'I Was a Teenage Gorilla ')
Directed by John Lemont
USA 1961
Dr. Decker comes back from Africa after a year, presumed dead. During that year, he came across a way of growing plants and animals to an enormous size. He brings back a baby chimpanzee to test out his theory. As he has many enemies at home, he decides to use his chimp, 'Konga' to 'get rid of them'. Then Konga grows to gigantic proportions and reeks havoc all over the city of London!!.
Posters
Theatrical Release: May 3rd, 1961
Reviews More Reviews DVD Reviews
DVD Review: MGM - Region 1 - NTSC
DVD Box Cover

CLICK to order from:

Distribution
MGM Home Video - Region 1 - NTSC
Runtime
1:29:51
Video
1.63:1 Original Aspect Ratio
Average Bitrate: 4.98 mb/s
NTSC 720x480 29.97 f/s

NOTE: The Vertical axis represents the bits transferred per second. The Horizontal is the time in minutes.

Bitrate:

Audio
English (PCM Mono)
Subtitles
English, French, None
Features

Release Information:
Studio: MGM Home Video

Aspect Ratio:
Original Aspect Ratio 1.63:1

Edition Details:

• Previews

DVD Release Date: December 6th, 2005
Keep Case
Chapters: 12
| | |
| --- | --- |
| Comments: | Sometimes bad movies are good, but often they are just baaaad. This falls into the latter category, but at DVDBeaver often we like super cheapo productions like these. In fact this is a Drive-In special corralling teenagers who are far less discerning at the prospect of seeing a film in the backseat of a car than anywhere else. Still this film has some 'camp' value and I defy anyone to watch it and not get a big kick out of it. As per MGM products the DVD is as frugally produced as the films itself. Single layer jobbie hardly filling 3 Gig of data, non-anamorphic, non-progressive (see 'combing' in last capture), no worthy extras, and finally its only redeeming feature - an equally pragmatic price. How can you lose with a giant ape flic, right? Well you certainly can here, but at least your aren't being fooled about its value. |
---



DVD Menus

---
Subtitle Sample
Screen Captures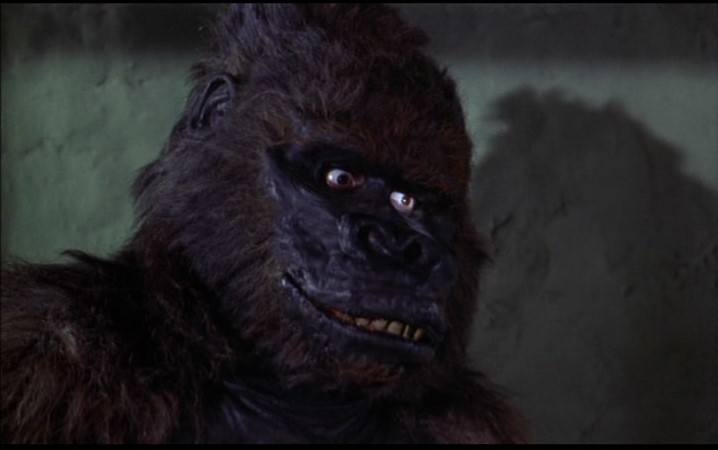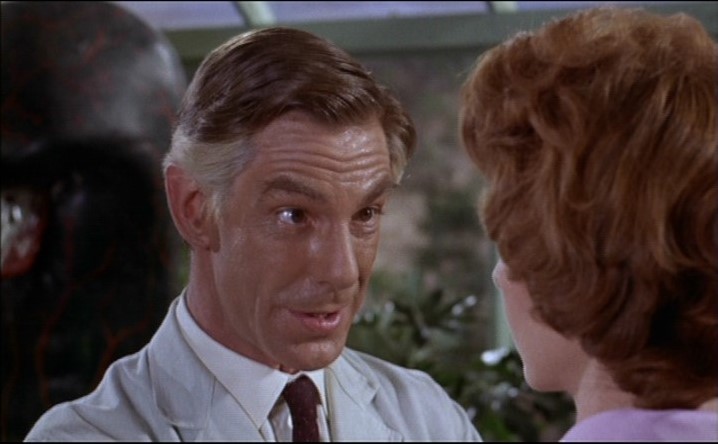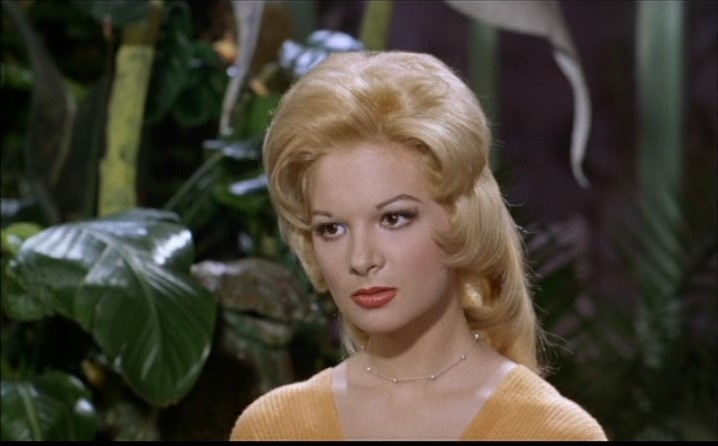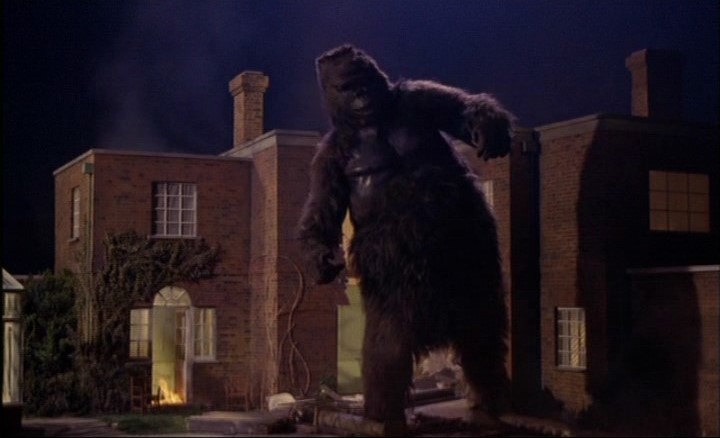 ---














DONATIONS Keep DVDBeaver alive:
Mail cheques, money orders, cash to: or CLICK PayPal logo to donate!
Gary Tooze

Mississauga, Ontario,

CANADA
Thank You!
John Lemont's - Konga - DVD Review John Lemont Konga DVD Review John Lemont Konga DVD Review John Lemont Konga DVD Review John Lemont Konga DVD Review John Lemont Konga DVD Review John Lemont Konga DVD Review John Lemont Konga DVD Review John Lemont Konga DVD Review John Lemont's - Konga - DVD Review John Lemont Konga DVD Review John Lemont Konga DVD Review John Lemont Konga DVD Review John Lemont Konga DVD Review John Lemont Konga DVD Review John Lemont Konga DVD Review John Lemont Konga DVD Review John Lemont Konga DVD Review John Lemont's - Konga - DVD Review John Lemont Konga DVD Review John Lemont Konga DVD Review John Lemont Konga DVD Review John Lemont Konga DVD Review John Lemont Konga DVD Review John Lemont Konga DVD Review John Lemont Konga DVD Review John Lemont Konga DVD Review John Lemont's - Konga - DVD Review John Lemont Konga DVD Review John Lemont Konga DVD Review John Lemont Konga DVD Review John Lemont Konga DVD Review John Lemont Konga DVD Review John Lemont Konga DVD Review John Lemont Konga DVD Review John Lemont Konga DVD Review John Lemont's - Konga - DVD Review John Lemont Konga DVD Review John Lemont Konga DVD Review John Lemont Konga DVD Review John Lemont Konga DVD Review John Lemont Konga DVD Review John Lemont Konga DVD Review John Lemont Konga DVD Review John Lemont Konga DVD Review John Lemont's - Konga - DVD Review John Lemont Konga DVD Review John Lemont Konga DVD Review John Lemont Konga DVD Review John Lemont Konga DVD Review John Lemont Konga DVD Review John Lemont Konga DVD Review John Lemont Konga DVD Review John Lemont Konga DVD Review John Lemont's - Konga - DVD Review John Lemont Konga DVD Review John Lemont Konga DVD Review John Lemont Konga DVD Review John Lemont Konga DVD Review John Lemont Konga DVD Review John Lemont Konga DVD Review John Lemont Konga DVD Review John Lemont Konga DVD Review John Lemont's - Konga - DVD Review John Lemont Konga DVD Review John Lemont Konga DVD Review John Lemont Konga DVD Review John Lemont Konga DVD Review John Lemont Konga DVD Review John Lemont Konga DVD Review John Lemont Konga DVD Review John Lemont Konga DVD Review John Lemont's - Konga - DVD Review John Lemont Konga DVD Review John Lemont Konga DVD Review John Lemont Konga DVD Review John Lemont Konga DVD Review John Lemont Konga DVD Review John Lemont Konga DVD Review John Lemont Konga DVD Review John Lemont Konga DVD Review John Lemont's - Konga - DVD Review John Lemont Konga DVD Review John Lemont Konga DVD Review John Lemont Konga DVD Review John Lemont Konga DVD Review John Lemont Konga DVD Review John Lemont Konga DVD Review John Lemont Konga DVD Review John Lemont Konga DVD Review John Lemont's - Konga - DVD Review John Lemont Konga DVD Review John Lemont Konga DVD Review John Lemont Konga DVD Review John Lemont Konga DVD Review John Lemont Konga DVD Review John Lemont Konga DVD Review John Lemont Konga DVD Review John Lemont Konga DVD Review John Lemont's - Konga - DVD Review John Lemont Konga DVD Review John Lemont Konga DVD Review John Lemont Konga DVD Review John Lemont Konga DVD Review John Lemont Konga DVD Review John Lemont Konga DVD Review John Lemont Konga DVD Review John Lemont Konga DVD Review John Lemont's - Konga - DVD Review John Lemont Konga DVD Review John Lemont Konga DVD Review John Lemont Konga DVD Review John Lemont Konga DVD Review John Lemont Konga DVD Review John Lemont Konga DVD Review John Lemont Konga DVD Review John Lemont Konga DVD Review John Lemont's - Konga - DVD Review John Lemont Konga DVD Review John Lemont Konga DVD Review John Lemont Konga DVD Review John Lemont Konga DVD Review John Lemont Konga DVD Review John Lemont Konga DVD Review John Lemont Konga DVD Review John Lemont Konga DVD Review John Lemont's - Konga - DVD Review John Lemont Konga DVD Review John Lemont Konga DVD Review John Lemont Konga DVD Review John Lemont Konga DVD Review John Lemont Konga DVD Review John Lemont Konga DVD Review John Lemont Konga DVD Review John Lemont Konga DVD Review John Lemont's - Konga - DVD Review John Lemont Konga DVD Review John Lemont Konga DVD Review John Lemont Konga DVD Review John Lemont Konga DVD Review John Lemont Konga DVD Review John Lemont Konga DVD Review John Lemont Konga DVD Review John Lemont Konga DVD Review John Lemont's - Konga - DVD Review John Lemont Konga DVD Review John Lemont Konga DVD Review John Lemont Konga DVD Review John Lemont Konga DVD Review John Lemont Konga DVD Review John Lemont Konga DVD Review John Lemont Konga DVD Review John Lemont Konga DVD Review John Lemont's - Konga - DVD Review John Lemont Konga DVD Review John Lemont Konga DVD Review John Lemont Konga DVD Review John Lemont Konga DVD Review John Lemont Konga DVD Review John Lemont Konga DVD Review John Lemont Konga DVD Review John Lemont Konga DVD Review John Lemont's - Konga - DVD Review John Lemont Konga DVD Review John Lemont Konga DVD Review John Lemont Konga DVD Review John Lemont Konga DVD Review John Lemont Konga DVD Review John Lemont Konga DVD Review John Lemont Konga DVD Review John Lemont Konga DVD Review John Lemont's - Konga - DVD Review John Lemont Konga DVD Review John Lemont Konga DVD Review John Lemont Konga DVD Review John Lemont Konga DVD Review John Lemont Konga DVD Review John Lemont Konga DVD Review John Lemont Konga DVD Review John Lemont Konga DVD Review John Lemont's - Konga - DVD Review John Lemont Konga DVD Review John Lemont Konga DVD Review John Lemont Konga DVD Review John Lemont Konga DVD Review John Lemont Konga DVD Review John Lemont Konga DVD Review John Lemont Konga DVD Review John Lemont Konga DVD Review John Lemont's - Konga - DVD Review John Lemont Konga DVD Review John Lemont Konga DVD Review John Lemont Konga DVD Review John Lemont Konga DVD Review John Lemont Konga DVD Review John Lemont Konga DVD Review John Lemont Konga DVD Review John Lemont Konga DVD Review John Lemont's - Konga - DVD Review John Lemont Konga DVD Review John Lemont Konga DVD Review John Lemont Konga DVD Review John Lemont Konga DVD Review John Lemont Konga DVD Review John Lemont Konga DVD Review John Lemont Konga DVD Review John Lemont Konga DVD Review John Lemont's - Konga - DVD Review John Lemont Konga DVD Review John Lemont Konga DVD Review John Lemont Konga DVD Review John Lemont Konga DVD Review John Lemont Konga DVD Review John Lemont Konga DVD Review John Lemont Konga DVD Review John Lemont Konga DVD Review