Review by Gary Tooze
Production:
Theatrical: Jaguar Productions
Video: Warner Archive
Disc:
Region: FREE! (as verified by the Oppo Blu-ray player)
Runtime: 1:38:29.695
Disc Size: 30,348,491,074 bytes
Feature Size: 28,782,458,880 bytes
Video Bitrate: 34.98 Mbps
Chapters: 24
Case: Standard Blu-ray case
Release date: October 24th, 2017
Video:
Aspect ratio: 2.55:1
Resolution: 1080p / 23.976 fps
Video codec: MPEG-4 AVC Video
Audio:
DTS-HD Master Audio English 1994 kbps 2.0 / 48 kHz / 1994 kbps / 24-bit (DTS Core: 2.0 / 48 kHz / 1509 kbps / 24-bit)
Subtitles:
English (SDH), none
Extras:
•
Trailer (2:12)
Bitrate:
Description: Screen icon Alan Ladd produces and stars in this crime spectacle, shot on location in noir central – San Francisco. Steve Rollins (Ladd) is both ex-cop and ex-con, recently sprung from the stir. Spurning both love (Joanne Dru, as a songstress spouse who strayed) and friendship (William Demarest as his ex-police partner), Steve has one singular quest: Kill whoever set him up for murder, or die trying. Blending adult drama, detective story and noir, Hell on Frisco Bay is a cinema stew that's heavy on the savor and the flavor, thanks to its colorful CinemaScope and a top-notch supporting ensemble. Heading that ensemble is Edward G. Robinson, delivering one of his most unforgettable mobsters, the utterly repulsive and remorseless Vic Amato. Fay Wray nearly steals the show as a faded screen queen, while Paul Stewart serves up one of his finest performances as Joe Lye, Amato's hired killer with a conscience.
The Film:
HELL ON FRISCO BAY is the story of a man obsessed with revenge. The film is set in San Francisco and opens with Steve Rollins (ALAN LADD) leaving San Quentin prison and being met by his wife, Marcia (JOANNE DRU) and his cop friend Dan (WILLIAM DEMAREST). Immediately we see and feel the pent up emotions of Rollins as he coldly says to Marcia,"I told you to get a divorce."

All Steve wants to do is find out who framed him. Dan tells him not to stir up trouble but Steve says,"I want trouble. I need it…when you've spent 5 years in the cage ,all you wanna do is find the lice that put you there."
Excerpt from Vienna's Classic Hollywood located HERE

After five years in San Quentin prison, former policeman Steve Rollins is released. Unjustly convicted of manslaughter in an arrested man's death, Steve is met by a friend from the force, Dan Bianco, and by wife Marcia, whom he shuns because she has been unfaithful to him.

Steve goes to the San Francisco waterfront looking for a fisherman named Rogani who supposedly has proof that can clear his name. The docks are run by racketeer Victor Amato, who is forcing out dock leader Lou Flaschetti. A couple of thugs who work for the mobster, Lye and Hammy, come to confront Steve, warning him not to take this any further.

Marcia tries to explain to Steve that she was lonely while he was in prison and cheated on him just once. He is reluctant to trust her. Rogani and Flaschetti, meantime, both end up dead. Steve manages to get valuable information from Amato's mild-mannered nephew, Mario, and when the henchman Hammy opens fire, Steve's cop friend Bianco kills him.
Excerpt from Wikipwdia located HERE

Image : NOTE: The below Blu-ray captures were taken directly from the Blu-ray disc.
Hell on Frisco Bay has some defining image inconsistencies on Blu-ray from The Warner Archive. Firstly, I liked the film - it had some bona-fide Noir conventions - a crime drama, ex-con, revenge, Ladd, Edward G. etc. The image has some very noticeable anomalies that I have given capture samples of at the bottom. It looks more like a poor source than digitization but it was quite visible in-motion on both my 60" and 43" systems. Scenes often culminate with the last few frames reverting to having, what looks like, color alignment issues (toggle between the last 2 pairs of captures). They dissolve but not in a conventional transition. There is very little grain - again indicating to me this may be from a secondary or tertiary source - not the original negative. It has sequences that look flat, waxy and soft, but the colors 'run' and lose tightness (I'm not suggesting this is the case - it just looks like what happens when three-strip Technicolor has shrinking issues) are probably the most distracting features. It is in the, appealing, 2.55:1 Cinemascope aspect ratio. This Blu-ray is video is highly imperfect and I'm surprised it was chosen for 1080P release with, only, a source available containing these odd anomalies.
CLICK EACH BLU-RAY CAPTURE TO SEE ALL IMAGES IN FULL 1920X1080 RESOLUTION
Audio :
The audio is rendered in a DTS-HD Master 2.0 channel at 1994 kbps (24-bit). The film had a 4-Track Stereo (RCA Sound System) but this was not attempted to be replicated via the lossless transfer. I did hear one unusual sequences at 1:04:35 where the character's voice had a dramatic shift (as if DUB'ed for 2 sentences.) I found it very noticeable. There are effects in Hell on Frisco Bay - a few aggressive one - guns, fists, boats and an exposition - that have depth but the sound of the film would be notable for the iconic Max Steiner (Since You Went Away, Sergeant York, Key Largo, Casablanca, The Caine Mutiny, Bird of Paradise, Beyond the Forest, Pursued etc. etc.) score that
, in the final 10-minutes sounds, positively, Herrmann-esque with some violent, varied, orchestrations. Sweet.
There are optional English (SDH) subtitles (see sample above) and m
y
Oppo
has identified it as being a region FREE disc playable on
Blu-ray
machines worldwide.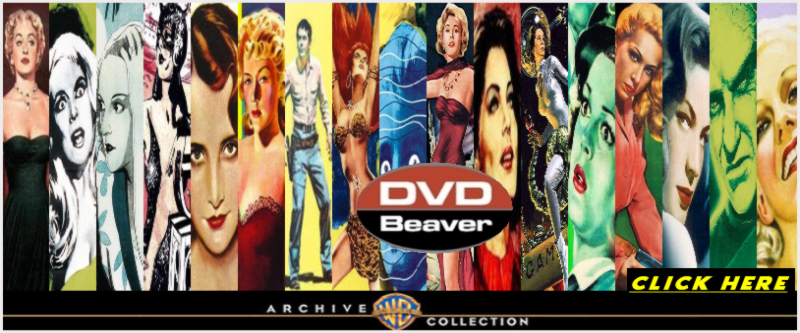 Extras :
The only supplement is a trailer.
BOTTOM LINE:
Great premise but Hell on Frisco Bay does not surpass expectations. It's bogged down with unnecessary details, a secondary romance with neither gal achieving femme fatale status, and too many characters - but still loved William Demarest and the brief Bessie Coster downtrodden sexpot played by Tina Carver! It's a cool 50's crime drama... with Ladd as a vengeful, ex-con, cop. Which is more than enough for me (catch a young Rod Taylor, and uncredited Jayne Mansfield too!). The image, and brief audio, issues are to be reckoned with, but - on the other hand - this film has not been available in widescreen before. Hell on Frisco Bay is probably leaning more to the less-image-conscious Noir and Ladd completists. I'm surprised that Warner released this on Blu-ray when, I presume, there is so many other films available with superior elements. I admit to liking the film, probably more than I should. As always, it is your choice.
Gary Tooze
November 23rd, 2017