| | |
| --- | --- |
| | S E A R C H D V D B e a v e r |
Film Noir Classic Collection (5-discs/10 films), Vol. 4

Decoy (1946) Act of Violence (1948)
They Live by Night (1948) The Big Steal (1949) Mystery Street (1950)
Side Street (1950) Tension (1950)
Where Danger Lives (1950) Crime Wave (1954) Illegal (1955)

---
Titles
---
Act of Violence (1948) - This grim melodrama stars Van Heflin as former World War II pilot Frank Enley, a respected contractor and family man, whose wife is played by Janet Leigh. When his troubled, crippled bombardier (Robert Ryan) shows up with a gun and a score to settle, it becomes apparent that perhaps neither man is what he seems to be. Director Fred Zinnemann (The Day of the Jackal) guides a searing Act of Violence, "the first postwar noir to take a challenging look at the ethics of men in combat" (Eddie Muller, Dark City: The Lost World of Film Noir)."

Mystery Street (1950)

- Murder lives on Mystery Street. John Sturges (The Great Escape) directs a revealing-"CSI"-type film about a Boston cop (Ricardo Montalban) called upon to solve the mystery surrounding a skeleton found on a Cape Cod beach with the help of a Harvard forensic expert (Bruce Bennett).

Crime Wave (1954) - Legendary director Andre de Toth (House of Wax) was at the helm of this outstanding, but little-known L.A. noir about three escaped convicts from San Quentin who rob a gas station and kill a motorcycle cop. The hardboiled cop heading the manhunt is Sterling Hayden (The Asphalt Jungle).

Decoy (1946) - Recent Film Noir festivals have provided an opportunity for audiences to rediscover truly forgotten films. Such is the case with Monogram Pictures Decoy, in which a drop-dead gorgeous dame Margo Shelby, played by British newcomer, Jean Gille, revives her gangster boyfriend after he dies in the gas chamber, not because she's so fond of him, but because he knows where the loot is buried. This is a film that very few people have ever seen, but will likely be the subject of much cineophile discussion after its broad availability in this new Film Noir V.4 collection.

Illegal (1955) - When his career as a D.A. unexpectedly collapses, tenacious Victor Scott turns to defending criminal lowlifes. Edward G. Robinson plays Scott in this snappy remake of The Mouthpiece (1932) directed by Lewis Allen (The Uninvited). Film buffs' moments include Jayne Mansfield's scenes and real-life art expert Robinson's comments on a crime lord's collection of paintings.

The Big Steal (1949) - Out of the Past's Robert Mitchum and Jane Greer reteam in The Big Steal, speeding along Mexican roadways in pursuit of a grifter who has a suitcase that may be stuffed with cash. This film, both tense and humorous at the same time is directed by Clint Eastwood's filmmaking mentor, Don Siegel.


They Live By Night (1948) - Young escaped convict Bowie (Farley Granger) and Keechie (Cathy O'Donnell) just want to let their new love blossom. But thugs like Chicamaw 'One-Eye' Mobley (Howard da Silva) have other ideas, forcing Bowie to be their accomplice. They Live By Night, a story of doomed and desperate love is director Nicholas Ray's (Rebel Without a Cause) debut, and is "one of the most poignant and unforgettable noirs ever made" (The Movie Guide).

Side Street (1950) - In Side Street, Granger and O'Donnell team again as struggling marrieds in an unforgiving Manhattan. In a moment of weakness, the letter carrier gives in to temptation and steals what he thinks is a few hundred dollars. But its $30,000, tied to some ruthless blackmailers, and Granger's attempt to return it puts him in deeper peril. Anthony Mann (Border Incident) directs with a flair that makes the city a key player in this noir nerve-jangler.

Where Danger Lives (1950) - Robert Mitchum, playing a doctor smitten with desire for a beautiful patient (Faith Domergue) who's brought in after an attempted suicide, journeys Where Danger Lives when the would-be lovebirds go on the lam. Ahead is Mexico, miles back is the husband's (Claude Rains) corpse. But the final destination for the illicit pair could be a dead end in this dark gem of a film directed by John Farrow (The Big Clock).

Tension (1950) - Noir favorite Audrey Totter (The Set-Up) leaves her mousy but devoted spouse (Richard Basehart) for another man, and the Tension mounts as he plots revenge, then sees his plan take an unexpected turn. Cyd Charisse, Barry Sullivan and William Conrad co-star in a bitter tale of the postwar American dream frayed into nightmare.
Posters
Theatrical Releases: Various from 1946 - 55

DVD Review: Warner Home Video (5-disc) - Region 1, 4 - NTSC
DVD Box Cover

CLICK to order from:

Distribution
Warner Home Video - Region 1, 4 - NTSC
Time:
over 13 hrs. total on 5 discs
Audio
English (original mono)
Subtitles
English (Hoh), French, None
Features

Release Information:
Studio: Warner Home Video

Aspect Ratio:
All Original Aspect Ratios - 1.33

(Illegal is 1.85 16X9)

Edition Details:


Act of Violence
• Commentary by Dr. Drew Casper
• Featurette: Act of Violence: Dealing With the Devil (5:06)
• Theatrical Trailer

Mystery Street
• Commentary by Alain Silver and Elizabeth Ward
• Featurette: Mystery Street: Murder at Harvard (4:53)
• Theatrical Trailer

Crime Wave
• Commentary by James Ellroy and Eddie Muller
• Featurette: Crime Wave: The City is Dark (5:56)
• Theatrical trailer

Decoy
• Commentary by Stanley Rubin and Glenn Erickson
• Featurette: Decoy: A Map to Nowhere (4:40)

Illegal
• Commentary by Nina Foch and Patricia King Hanson
• Featurette: Illegal: Marked for Life (4:33)
• Featurette: Behind the Cameras: Edward G. Robinson (11:30)
• Theatrical trailer

The Big Steal
• Commentary by Richard B. Jewell
• The Big Steal: Look Behind You (4:31)

• Theatrical trailer

They Live By Night
• Commentary by Farley Granger and Eddie Muller
• Featurette: They Live By Night: The Twisted Road
• Theatrical trailer

Side Street
• Commentary by Richard Schickel
• Featurette: Side Street: Where Temptation Lurks
• Theatrical trailer

Where Danger Lives
• Commentary by Alain Silver and James Ursini
• Featurette: Where Danger Lives: White Rose for Julie (6:13)
• Theatrical Trailer

Tension
• Commentary by Alain Silver and Elizabeth Ward with Audrey Trotter
• Featurette: Tension: Who's Guilty Now? (5:44)
• Theatrical Trailer


DVD Release Date: July 31st, 2007
5 standard cases inside a cardboard box
Chapters: various

Comments:

NOTE: The 10 feature films of this incredible package are shared, 2 features per disc, in 5 individual standard cases (see images above and below) they sold separately as 'double features' at this time but the price savings for buying the entire Warner Film Noir Classic Collection (5-discs), Vol. 4. as opposed to individually is almost $60 (the entire set is just over $40).

Technical specifications of the discs: All appear coded for regions 1,2,3 and 4 in the NTSC standard. Each have original English audio (mono) and options for English (hearing impaired), or French subtitles in an off-white font with black border (examples below). All discs are dual-layered, progressive and in their original aspect ratios (1:33:1 for all except Illegal with is 1.85 anamorphic). Each offer a short featurette (about 5 minutes) and all offer excellent audio commentaries.

Image: I have no strong complaints - Side Street has only acceptable contrast and shows moments of weakness in the second half of the film while They Live By Night is not as pristine as some of the other transfers we have seen although it towers above its PAL counterpart (see below). Otherwise we have Warner's stellar contrast levels and no obtrusive damage marks. Bear in mind that these transfers are basically single-layered for each film as there are 2 per DVD. So there are slight instances of digital noise but considering - I'd say this package far exceeds my expectations. Possibly a superior image, and more consistent, quality than Film Noir Volume 3. No production company would have put these gems to DVD as efficiently as Warner has (NOTE: Criterion would have picture-boxed them).

NOTE: We feel the selected screen captures below give a fair representation of the image quality.

Audio - All original (monaural) and I did not have any issues with the sound on any of the releases. Dialogue was always clear and consistent. I would say this is one of Warner's strengths - they rarely issue DVDs with substantial audio damage. I noted no excessive gaps, pops or hisses.

Extras - I still have two commentaries to go (I've only skimmed the remaining two - They Live By Night and Tension -NOTE: I'm most excited about these two and are saving the best for last) but one need only peruse the list of authorities - Drew Casper, Alain Silver, James Ellroy, Eddie Muller, Stanley Rubin, Glenn Erickson etc. This is the cream of the crop in regards to Noir commentaries. From my notes I see I've double-underlined Drew Casper's on Act of Violence gaining some insight into his comments regarding Zinnemann and his representations of 'identity' in his films. Eddie Muller is always a treat as well. Actually though all I have heard is enlightening I will state that I quite enjoyed Nina Foch and Patricia King Hanson on Illegal. I don't recall hearing Nina on any other commentaries previously and her insights as such an extensive actress as well as professor at USC and AFI historian give that commentary exceptionally high value - I hope we hear more from her in the future.

These commentators don't just share their encyclopedic knowledge - you get the sense that they live and breathe this stuff - and have done so for decades. These commentaries are all extremely enjoyable. Immense value for those interested in advancing their knowledge of Noir... and cinema in general.

As well as the commentaries - there are some 5 minute tid-bit 'summations' of the film by such interesting contributors as Oliver Stone, John Alton (archival), Richard Schickel and others. Pretty interesting featurettes, if short. Nothing extensive but an aesthetically pleasing overview (title flashes an clips for certain segments).

Trailers are included for all except Decoy.

Overall impression: This is easily the deal of the year and for many Noir Fans the package of the decade! I'll be making it Feature DVD of the Month here at Beaver right away.

As I have stated on a few occasions - Film Noir is addictive. Once you depart and return you never know why you left and constantly crave more. Like a friendly 'pusher' - Warner are supplying for my habit and I am very appreciative and thank them for bringing this package for purchase availability at such a reasonable price (about $4/film ??!?!? - I'd pay $40 alone for Ray's They Live By Night). I think for anyone who loves film this is one of the essential DVD boxsets.
---

Special Features DVD Menus
Extras:
Standard Keep Case Case Cover
Act of Violence / Mystery Street
Screen Captures
Act of Violence
Stars Van Heflin, Robert Ryan, Janet Leigh, Mary Astor, Phyllis Thaxter
Directors: Fred Zinnemann
Theatrical Release Date: December 21, 1948

Synopsis - War veteran Frank Enley seems to be a happily married small-town citizen until he realizes Joe Parkson is in town. It seems Parkson is out for revenge because of something that happened in a German POW camp, and when a frightened Enley suddenly leaves for a convention in L.A., Parkson is close behind.
Mystery Street
Stars Ricardo Montalban, Sally Forrest, Bruce Bennett, Elsa Lanchester, Marshall Thompson
Directors: John Sturges
Theatrical Release Date: July 27, 1950

Synopsis - Vivian, a B-girl working at "The Grass Skirt," is being brushed off by her rich, married boyfriend. To confront him, she hijacks drunken customer Henry Shanway and his car from Boston to Cape Cod, where she strands Henry...and is never seen again. Months later, a skeleton is found (sans clothes or clues) on a lonely Cape Cod beach. Using the macabre expertise of Harvard forensic specialist Dr. McAdoo, Lt. Pete Morales must work back from bones to the victim's identity, history, and killer. Will he succeed in time to save an innocent suspect?
---
Standard Keep Case Case Cover
Crime Wave / Decoy
Screen Captures
Crime Wave (aka 'The City Is Dark')
Stars Sterling Hayden, Gene Nelson, Phyllis Kirk, Ted de Corsi and Charles Bronson
Directors: André De Toth
Theatrical Release Date: January 12th, 1954

Plot Summary - Three San Quentin escapees (Penny, Hastings and Morgan) kill a cop in a gas-station holdup. Wounded, Morgan flees through black-shadowed streets to the handiest refuge: with former cellmate Steve Lacey, who's paroled, with a new life and lovely wife, and can't afford to be caught associating with old cronies. But homicide detective Sims wants to use Steve to help him catch Penny and Hastings, who in turn extort his help in a bank job. Is there no way out for Steve? (Rob Crawford from IMdb).
Decoy
Stars Jean Gillie, Edward Norris, Robert Armstrong, Herbert Rudley and Sheldon Leonard
Directors: Jack Bernhard
Theatrical Release Date:
September 14th, 1946

Plot Summary - Gangster Frank Olins (Robert Armstrong) is to die in the gas chamber much to the dismay of his girlfriend Margot Shelby (Jean Gillie) as he is carrying the secret of the location of $400,000 with him. Margot seduces gangster Jim Vincent (Edward Norris) to get him to engineer the removal of Olins' body from the prison immediately after he dies in the gas chamber. She takes prison doctor Craig (Herbert Rudley) away from his nurse/girl friend (Marjorie Woodworth) and gets him to administer an antidote for cyanide gas poisoning. During the removal of Olins' body, the hearse driver is killed by Tommy (Phil Van Zandt). The revived Olins gives Margot half of a map showing the money location and Vincent, in a fit of jealousy, kills Olins and takes the other half. Because the doctor's plates on his car will get them through the police roadblocks, Vincent and Margot take him with them on the money hunt. (Les Adams from IMdb).
NOTE: 1st capture is from the opening credits which are, occasionally, pictureboxed on Warner vintage film DVDs (So is The Big Steal)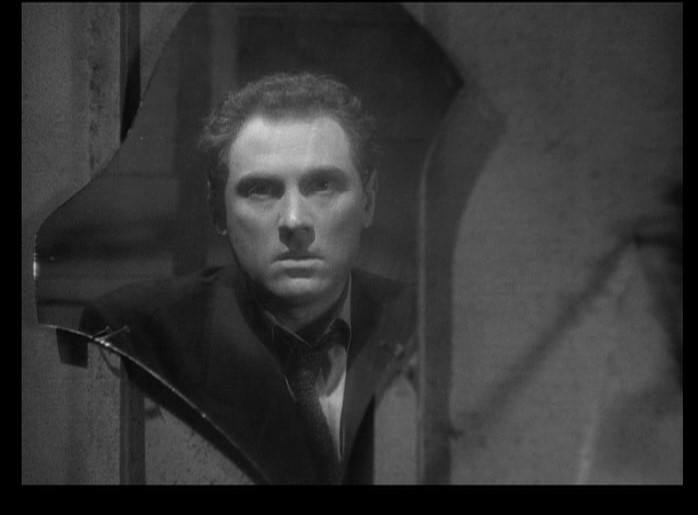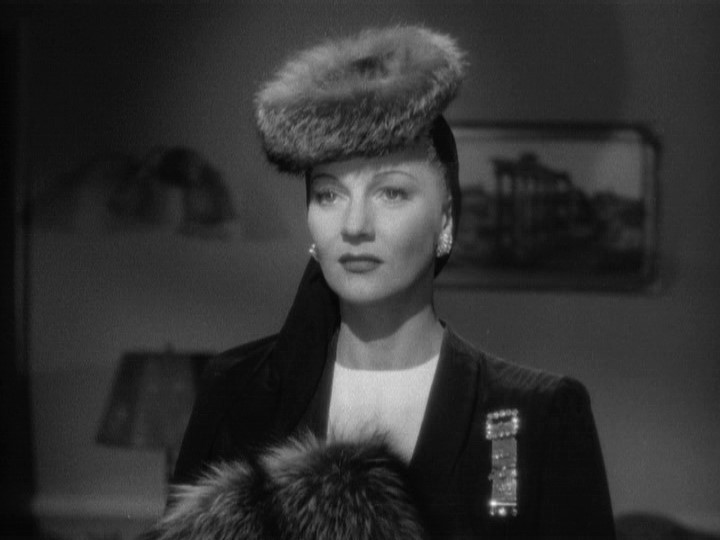 Standard Keep Case Case Cover
Illegal / The Big Steal
Screen Captures
Illegal
Stars Edward G. Robinson, Nina Foch, Hugh Marlowe, Robert Ellenstein, DeForest Kelley
Directors: Lewis Allen
Theatrical Release Date: October 28th, 19
55
Synopsis - D.A. Ambitious D.A. Victor Scott zealously prosecutes Ed Clary for a woman's murder. But as Clary walks "the last mile" to the electric chair, Scott receives evidence that exonerates the condemned man. Realizing that he's made a terrible mistake he tries to stop the execution but is too late. Humbled by his grievous misjudgement, Scott resigns as a prosecutor. Entering private practice, he employs the same cunning that made his reputation and draws the attention of mob kingpin, Frank Garland. The mobster succeeds in bribing Scott into representing one of his stooges on a murder rap and Scott, in a grand display of courtroom theatrics, wins the case. But soon Scott finds himself embroiled in dirty mob politics. The situation becomes intolerable when his former protege in the D.A.'s office is charged with a murder that seems to implicate her as an informant to the Garland mob. Can Victor defend the woman he secretly loves and also keep his life?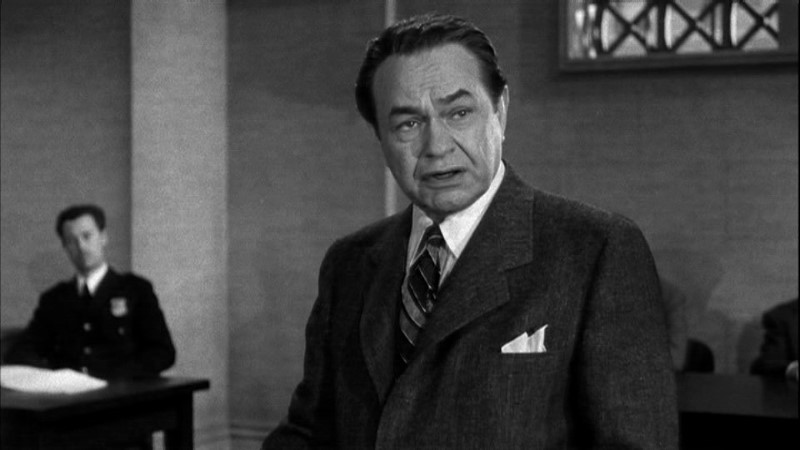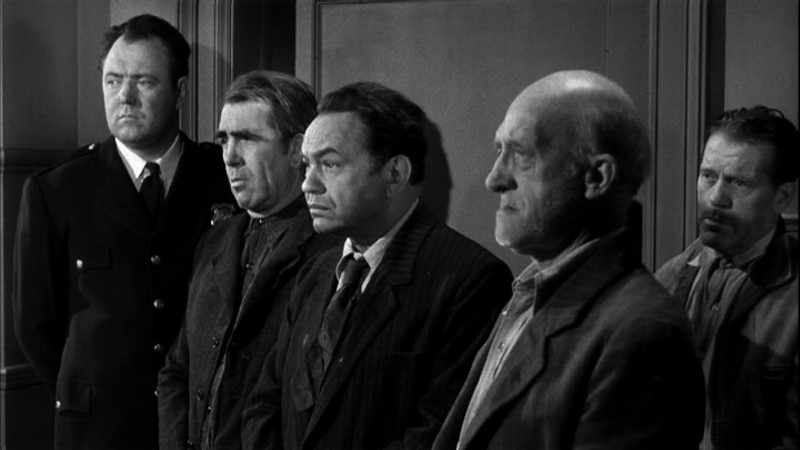 The Big Steal
Stars Robert Mitchum, Jane Greer, William Bendix, Patric Knowles, Ramon Novarro
Directors: Don Siegel
Theatrical Release Date: July 9th, 1945

Synopsis - Jane and Duke (alias Capt. Blake) accidentally meet in Vera Cruz while chasing flim-flam man Fiske. Soon the local Inspector General (El Gato) is involved. Fiske races across Mexico, pursued by Jane and Duke, trailed by the real Capt. Blake. The crafty Inspector General is waiting for them in Tihuacan but they all give him the slip, just in time for the climactic finale. Very tight script and pacing.
(Éditions Montparnasse (re-release) - Region 2 - PAL TOP vs. Warner - Region 1,2,3,4 - NTSC BOTTOM)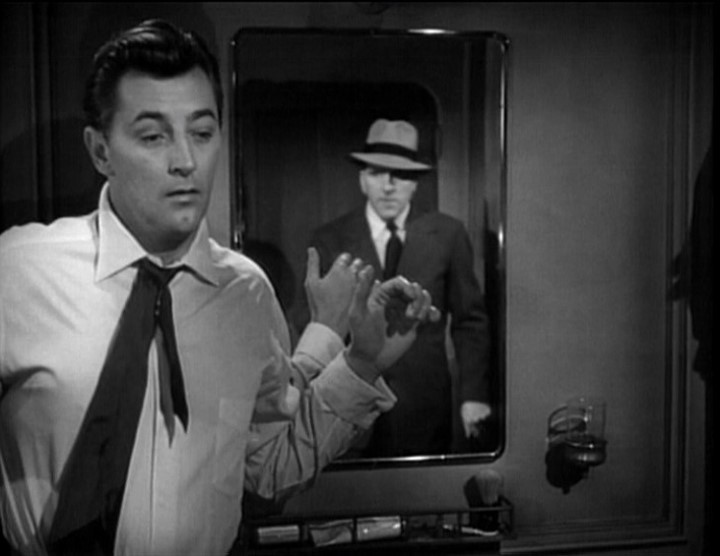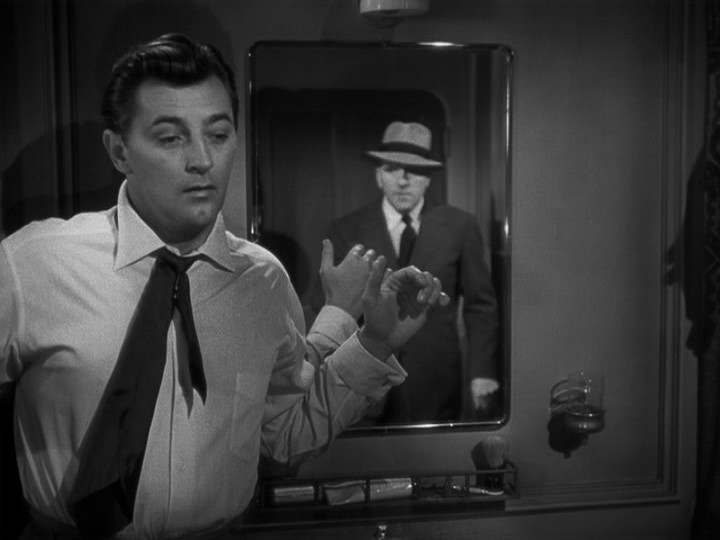 ---

Standard Keep Case Case Cover
They Live By Night / Side Street
Screen Captures
They Live By Night
Starring Cathy O'Donnell, Farley Granger, Howard Da Silva, Jay C. Flippen and Helen Craig

Theatrical Release Date: August 14th, 1948

Nicholas Ray's energetic first feature, THEY LIVE BY NIGHT tells the tragic story of two doomed lovers and of their short, fast life together before they are torn apart by the criminal world...
(Éditions Montparnasse - Region 2 - PAL TOP vs. Warner - Region 1,2,3,4 - NTSC BOTTOM)
Side Street
Starring Farley Granger, Cathy O'Donnell, James Craig, Paul Kelly, Jean Hagen and Paul Harvey

Theatrical Release Date: August 14th, 1948
Joe Norson, a poor letter carrier with a sweet, pregnant wife, yields to momentary temptation and steals $30,000 belonging to a pair of ruthless blackmailers who won't stop at murder. After a few days of soul-searching, Joe offers to return the money, only to find that the "friend" he left it with has absconded. Now every move Joe makes plunges him deeper into trouble, as he's pursued and pursuing through the shadowy, sinister side of New York. (Rob Crawford from IMdb).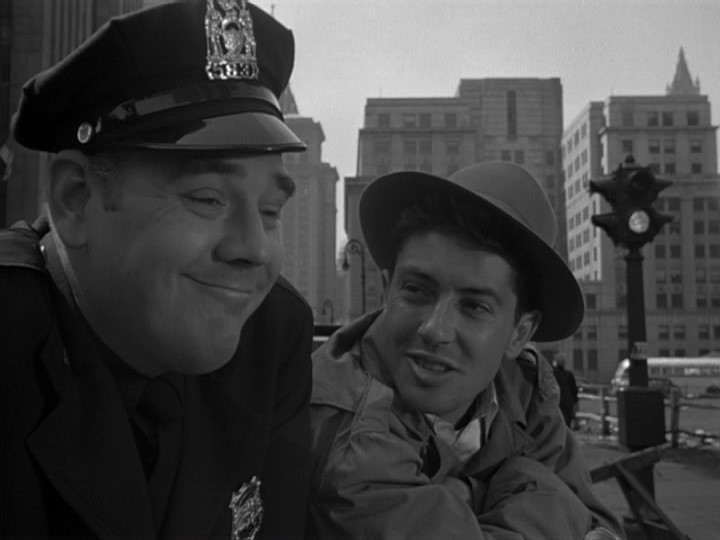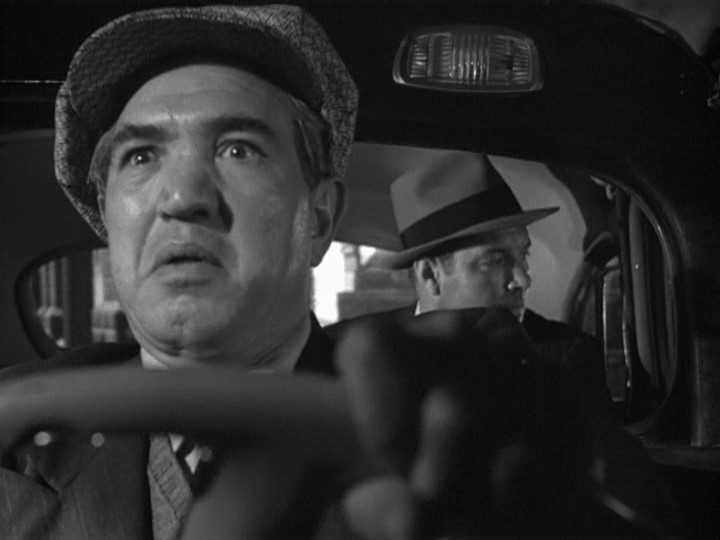 ---
Standard Keep Case Case Cover
Where Danger Lives / Tension
Screen Captures
Where Danger Lives
Starring Robert Mitchum, Faith Domergue, Claude Rains and Maureen O'Sullivan
Directed by John Farrow
Theatrical Release Date: July 14th, 19
50
Interne Jeff Cameron treats attempted suicide Margo, who is so gorgeous he falls for her despite prior ties with nurse Julie. But after a few dates with Margo, he learns her "father" is really her husband. Jeff receives a concussion in a drunken brawl, reviving to find the husband dead. Still woozy, he lets Margo persuade him to flee with her. But what is Margo hiding? (Rob Crawford from IMdb).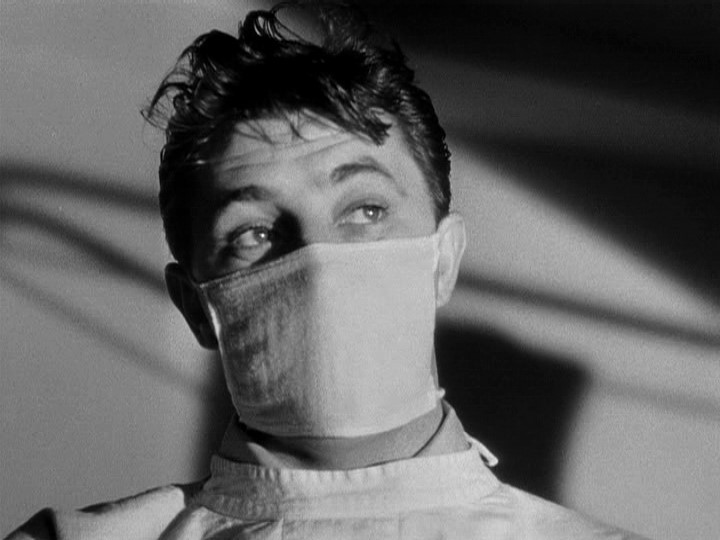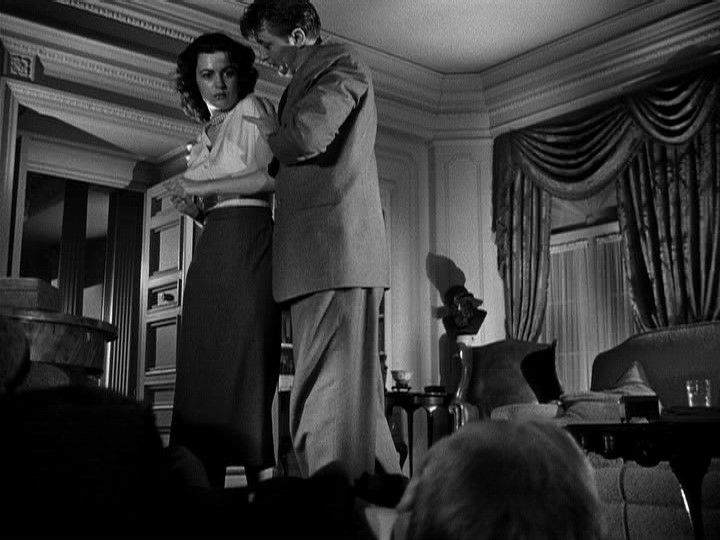 Screen Captures
Tension
Starring Richard Basehart, Audrey Totter, Cyd Charisse and Barry Sullivan
Directed by John Berry
Theatrical Release Date: January 11th, 19
50
A mousy drugstore manager turns killer after his conniving wife leaves him for another man. He devises a complex plan, which involves assuming a new identity, to make it look like someone else murdered her new boyfriend. Things take an unexpected turn when someone else commits the murder first and he becomes the prime suspect (Dave Bubbeo from IMdb).
---
DVD Box Cover

CLICK to order from:

Distribution
Warner Home Video - Region 1, 2, 3, 4 - NTSC
---
Recommended Reading in Film Noir (CLICK COVERS or TITLES for more information)
The Third Man
by Graham Greene

The Dark Side of the Screen: Film Noir

by Foster Hirsch

Somewhere in the Night: Film Noir and the American City

by Nicholas Christopher

Shades of Noir: A Reader
by Joan Copjec
The Art of Noir: The Posters and Graphics from the Classic Era of Film Noir
by Eddie Muller
The Little Black and White Book of Film Noir: Quotations from Films of the 40's and 50's
by Peg Thompson, Saeko Usukawa
Film Noir
by Alain Silver
Detours and Lost Highways: A Map of Neo-Noir
by Foster Hirsch