NOTE: The below Blu-ray captures were taken directly from the Blu-ray disc.

ADDITION: Criterion Blu-ray (January 2023): Criterion have transferred John M. Stahl's Imitation of Life to Blu-ray. It is cited as being from a "4K digital restoration". Back in 2015 Universal came out with a Blu-ray package of both the John Stahl, 1934, and Douglas Sirk, 1959, versions of Imitation of Life. We reviewed it HERE, and have compared some captures below. There isn't a lot of difference in the static captures but the Criterion 1080P is superior in-motion with a much higher bitrate. The black and white image is richly textured and extremely film-like.

NOTE: We have added 44 more large resolution Blu-ray captures (in lossless PNG format) for DVDBeaver Patrons HERE

On their Blu-ray, Criterion use a linear PCM mono track (24-bit) in the original English language. Imitation of Life has no aggressive moments and the sound is quite flat and a bit hollow - representative of the production era. The score was by Heinz Roemheld (Four Frightened People, Ruby Gentry, I, Jane Doe, Dangerous, O.S.S., The Monster that Challenged The World, The Land Unknown, The Mole People, 1933's The Invisible Man.) Also heard in the film are the Traditional Negro Spiritual Nobody Knows de Trouble I've Seen played and sung by an off-screen chorus during the opening credits played as background music throughout, Home, Sweet Home and Sweetie Pie. It's very clean and clear with consistent dialogue in the uncompressed transfer. Criterion offer optional English (SDH) subtitles on their Region 'A' / 'B' Blu-ray.

Firstly, the 2015 Universal release had commentaries by African-American Cultural Scholar Avery Clayton for the 1934 version and Foster Hirsch for the 1959 Sirk version.

The Criterion Blu-ray

offers a new 20-minue interview of film scholar Miriam J. Petty, author of Stealing the Show: African American Performers and Audiences in 1930s Hollywood, who discusses the complicated relationships actors Louise Beavers and Fredi Washington had with their characters in Imitation of Life, and the differences in how the film was received by white and African American audiences at the time of its original release. Also included is 25-minutes with film critic Imogen Sara Smith, a contributor to the book The Call of the Heart: John M. Stahl and Hollywood Melodrama, who discusses Imitation of Life in the context of director John M. Stahl's other work, especially his silent films with African American characters, as well as actor Claudette Colbert's contribution to the film and its effect on her career. There is also a theatrical trailer; Imitation of Life premiered in November 1934 in theaters with predominantly, and often exclusively, white audiences in the United States. Some months later, the film was released to the African American cinema circuit. While this was not unusual at the time, particularly for a film with a prominent Black cast, the decision by Universal Pictures to cut a second trailer tailored to Black audiences was unprecedented. That trailer is presented here on the Criterion Blu-ray.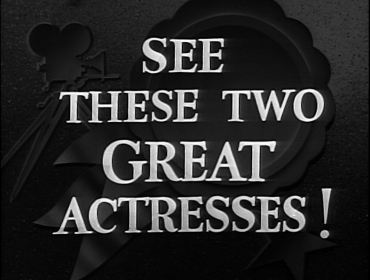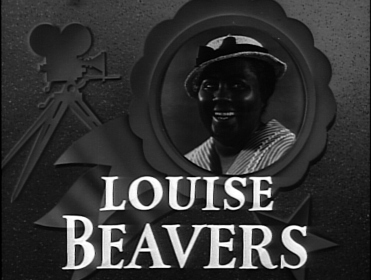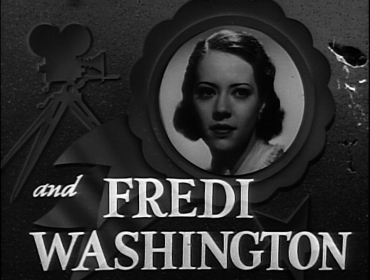 There is also a liner notes booklet with an essay by Petty.

John M. Stahl's Imitation of Life had Preston Sturges as one of the ten additional uncredited writers to William Hurlbut's screenplay - based on Fannie Hurst's 1933 novel. Unbelievable today, Joseph Breen, censor implementing the Hays Code, objected to the elements of "interbreeding of people who are considered to be members of different races." This centered on the character of Peola played by Fredi Washington, who was considered black, but with sufficient white ancestry to socially represent as white. Breen refused to approve the script up until the film had been shooting for a full two weeks. Some posters for Imitation of Life had Peola stating "I want to be white like I look - live a white girl's life!" Another area where the film was remarkable for its time was portraying two single women - initiated by widowed Beatrice Pullman played by Claudette Colbert - as successful entrepreneurs. It was based on the secret family recipe of Delilah's (Louise Beavers) pancakes. This evolved from a lone restaurant to the boxed "Delilah's Pancake Flour" as a thriving consumer product. It's such and exceptional film with parallel mother-daughter themes addressing race and social position. It must be said that the Universal 2015 Blu-ray is not only cheaper but has both the Stahl and, equally exceptional, Sirk adaptations - plus commentaries. I greatly appreciated the Miriam J. Petty and Imogen Sara Smith supplements, the rare trailer plus the Criterion Blu-ray

's marginal a/v improvement. A must-own film.