NOTE: The below Blu-ray captures were taken directly from the Blu-ray disc.

ADDITION: Indicator Blu-ray (October 2022): Indicator have transferred Anthony Asquith's Orders to Kill to Blu-ray. The HD image presentation is middling in quality but I don't fault the transfer. It looks soft in spots with less textured than one would consider ideal. It's not poor just unusually waxy at times. This may be fully in-line with the production and/or available source. The 1080P image is very clean and shows occasional depth. It handles the darker scenes without issue. Most will not be negatively effected by the appearance.

NOTE: We have added 40 more large resolution Blu-ray captures (in lossless PNG format) for DVDBeaver Patrons HERE

On their Blu-ray, Indicator use a linear PCM mono track (24-bit) in the original English language with some French and German used in the film. Orders to Kill has a few aggressive moments that come through with modest depth. There is some authentic hollowness. There is an occasionally dramatic score by Benjamin Frankel (notable for composing the music for the British version of Night and the City, plus some Noirish titles like Libel, Footprints in the Fog and The Long Dark Hall, as well as The Iron Petticoat, The Man Who Watched Trains Go By, and The Importance of Being Earnest) sounding clean with consistent dialogue in the uncompressed transfer. Indicator offer optional English (SDH) subtitles on their Region 'A' Blu-ray.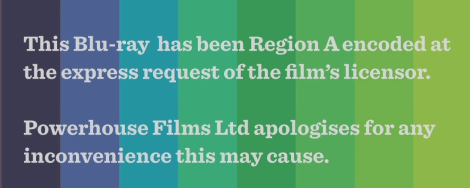 The Indicator Blu-ray

offers a 1990 archival audio recording, made as part of the British Entertainment History Project, featuring producer Anthony Havelock-Allan in conversation with Linda Wood and Dave Robson. This plays to the running of the film as an alternate audio option. New for the release is journalist and author Matthew Sweet examining Asquith's career and Orders to Kill for almost 25-minutes. Indicator include Two Fathers: a 1944 short film, directed by Asquith for the Ministry of Information, featuring Bernard Miles as an Englishman and Paul Bonifas as a Frenchman who share a hotel room and discuss the involvement of their children in the Second World War. It runs 13.5 minutes. Lastly, are an original theatrical trailer for Orders to Kill, two image galleries of promotional and publicity material and the package includes a limited edition exclusive booklet with a new essay by Adam Scovell, archival articles, and film credits.

Anthony Asquith's Orders to Kill is based on a story by, an important OSS officer, Donald Chase Downes who also wrote The Pigeon That Took Rome (1962). He is a former American intelligence operative who also acted as technical adviser for Orders to Kill. It was entered into the 1958 Cannes Film Festival. Orders to Kill is an excellent thriller dealing with a wrestling morality between following orders and ethics. Characters venture through the plot as spies, assassins or their handlers. It's a brilliant, if dour, film that even has some noir leanings. It's a great choice for an Indicator Blu-ray

- very much worth seeing and owning, imo.