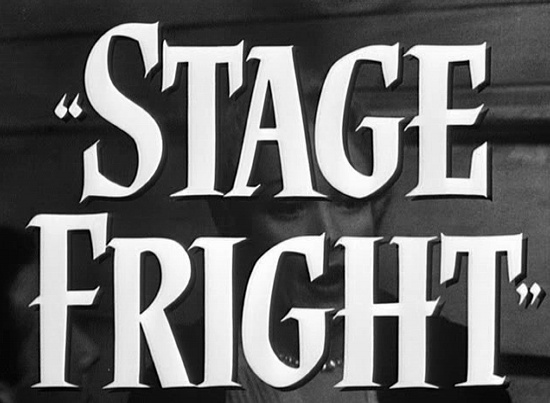 Jonathan Cooper (Richard Todd) is wanted by the authorities in respect to the murder of his lover's husband. His friend Eve Gill (Jane Wyman) offers to hide him. Jonathan explains to her that his lover, actress Charlotte Inwood (Marlene Dietrich) is the real killer. Eve decides to investigate for herself, but when she meets the detective (Michael Wilding) in charge of the case, she starts to fall head over heels in love.
This film appears similar to Hitchcock the thirties. unfortunately it was released while he was in his directorial prime and very highly regarded. It can appear rather weak beside his best efforts. Still enjoyable and great performances.

out of

Posters
Theatrical Release: February 23rd, 1950 - NY, NY
Reviews More Reviews DVD Reviews
DVD Review: Warner Home Video - Region 1- NTSC
DVD Box Cover

CLICK to order from:

Also comes in The Alfred Hitchcock Signature Collection which includes - Strangers on a Train Two-Disc Edition / North by Northwest / Dial M for Murder / Foreign Correspondent / Suspicion / The Wrong Man / Stage Fright / I Confess / Mr. and Mrs. Smith
Distribution
Warner Home Video - Region 1- NTSC
Runtime
1:49:48
Video
1.33:1 Original Aspect Ratio
Average Bitrate: 5.54 mb/s
NTSC 720x480 29.97 f/s

NOTE: The Vertical axis represents the bits transferred per second. The Horizontal is the time in minutes.

Bitrate:

Audio
English (Dolby Digital 2.0 Dolby)
Subtitles
English, None
Features

Release Information:
Studio: Warner Home Video

Aspect Ratio:
Original aspect Ratio 1.33:1

Edition Details:

• Featurette: 'Hitchcock and Stage Fright' (19:20)
• Theatrical Trailer (2:49)

DVD Release Date: September 7th, 2004
Keep Case
Chapters: 30

Comments:

This is the only one from the Boxset that I noticed a bit of damage on the print. It is very slight, but a surprise compared to the mint condition of the one I have seen so far. Regardless, I LOVE the film grain - contrast and sharpness are excellent. The Featurette in this one is a little filler, but still a nice add-on for the film, whihc is not Hitch's best. out of
---
Recommended Reading in Film Noir (CLICK COVERS or TITLES for more information)
Film Noir: An Encyclopedia Reference to the American Style
by Alain Silver, Elizabeth Ward

The Dark Side of the Screen: Film Noir

by Foster Hirsch

Somewhere in the Night: Film Noir and the American City

by Nicholas Christopher

Film Noir Reader 4 : The Crucial Films and Themes (Film Noir Reader)
by Alain Silver
Film Noir
by Alain Silver
Film Noir Guide: 745 Films of the Classic Era, 1940-1959
by Michael F. Keaney
Detours and Lost Highways: A Map of Neo-Noir
by Foster Hirsch
More Than Night: Film Noir in Its Contexts
by James Naremore


DVD Menus
---
Subtitle Sample
Screen Captures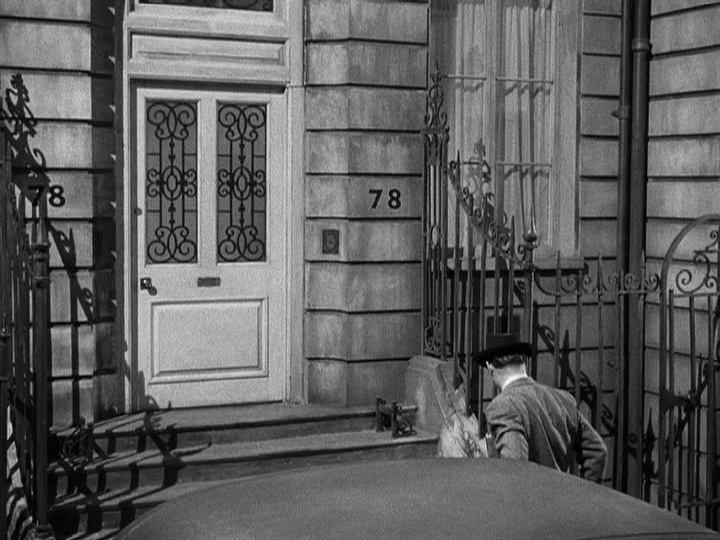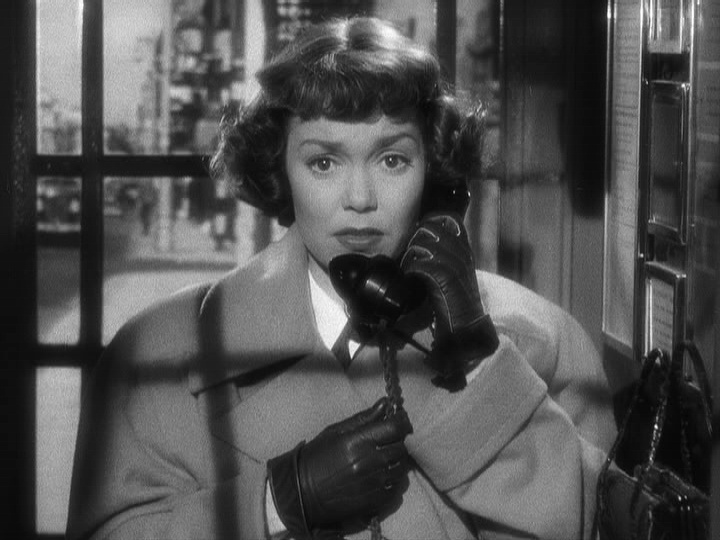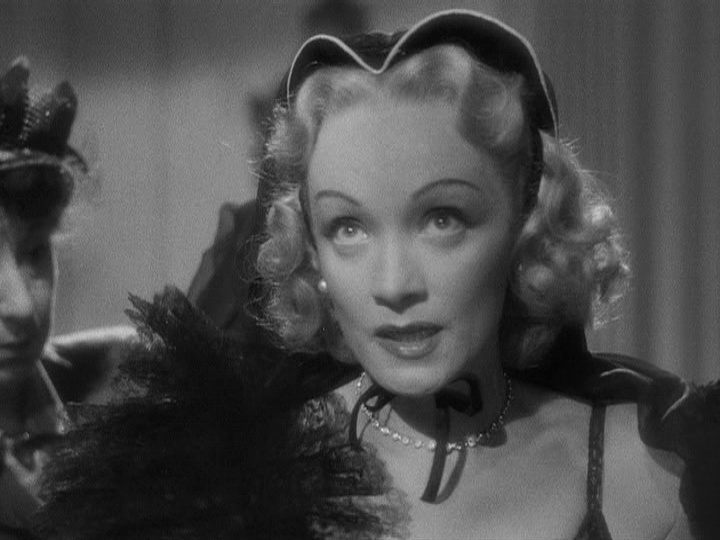 ---
---




















DONATIONS Keep DVDBeaver alive:
Mail cheques, money orders, cash to: or CLICK PayPal logo to donate!
Alfred Hitchcock's - Stage Fright - DVD Review Alfred Hitchcock Stage Fright DVD Review Alfred Hitchcock Stage Fright DVD Review Alfred Hitchcock Stage Fright DVD Review Alfred Hitchcock Stage Fright DVD Review Alfred Hitchcock Stage Fright DVD Review Alfred Hitchcock Stage Fright DVD Review Alfred Hitchcock Stage Fright DVD Review Alfred Hitchcock Stage Fright DVD Review Alfred Hitchcock Stage Fright DVD Review Alfred Hitchcock's - Stage Fright - DVD Review Alfred Hitchcock Stage Fright DVD Review Alfred Hitchcock Stage Fright DVD Review Alfred Hitchcock Stage Fright DVD Review Alfred Hitchcock Stage Fright DVD Review Alfred Hitchcock Stage Fright DVD Review Alfred Hitchcock Stage Fright DVD Review Alfred Hitchcock Stage Fright DVD Review Alfred Hitchcock Stage Fright DVD Review Alfred Hitchcock Stage Fright DVD Review Alfred Hitchcock's - Stage Fright - DVD Review Alfred Hitchcock Stage Fright DVD Review Alfred Hitchcock Stage Fright DVD Review Alfred Hitchcock Stage Fright DVD Review Alfred Hitchcock Stage Fright DVD Review Alfred Hitchcock Stage Fright DVD Review Alfred Hitchcock Stage Fright DVD Review Alfred Hitchcock Stage Fright DVD Review Alfred Hitchcock Stage Fright DVD Review Alfred Hitchcock Stage Fright DVD Review Alfred Hitchcock's - Stage Fright - DVD Review Alfred Hitchcock Stage Fright DVD Review Alfred Hitchcock Stage Fright DVD Review Alfred Hitchcock Stage Fright DVD Review Alfred Hitchcock Stage Fright DVD Review Alfred Hitchcock Stage Fright DVD Review Alfred Hitchcock Stage Fright DVD Review Alfred Hitchcock Stage Fright DVD Review Alfred Hitchcock Stage Fright DVD Review Alfred Hitchcock Stage Fright DVD Review Alfred Hitchcock's - Stage Fright - DVD Review Alfred Hitchcock Stage Fright DVD Review Alfred Hitchcock Stage Fright DVD Review Alfred Hitchcock Stage Fright DVD Review Alfred Hitchcock Stage Fright DVD Review Alfred Hitchcock Stage Fright DVD Review Alfred Hitchcock Stage Fright DVD Review Alfred Hitchcock Stage Fright DVD Review Alfred Hitchcock Stage Fright DVD Review Alfred Hitchcock Stage Fright DVD Review Alfred Hitchcock's - Stage Fright - DVD Review Alfred Hitchcock Stage Fright DVD Review Alfred Hitchcock Stage Fright DVD Review Alfred Hitchcock Stage Fright DVD Review Alfred Hitchcock Stage Fright DVD Review Alfred Hitchcock Stage Fright DVD Review Alfred Hitchcock Stage Fright DVD Review Alfred Hitchcock Stage Fright DVD Review Alfred Hitchcock Stage Fright DVD Review Alfred Hitchcock Stage Fright DVD Review Alfred Hitchcock's - Stage Fright - DVD Review Alfred Hitchcock Stage Fright DVD Review Alfred Hitchcock Stage Fright DVD Review Alfred Hitchcock Stage Fright DVD Review Alfred Hitchcock Stage Fright DVD Review Alfred Hitchcock Stage Fright DVD Review Alfred Hitchcock Stage Fright DVD Review Alfred Hitchcock Stage Fright DVD Review Alfred Hitchcock Stage Fright DVD Review Alfred Hitchcock Stage Fright DVD Review Alfred Hitchcock's - Stage Fright - DVD Review Alfred Hitchcock Stage Fright DVD Review Alfred Hitchcock Stage Fright DVD Review Alfred Hitchcock Stage Fright DVD Review Alfred Hitchcock Stage Fright DVD Review Alfred Hitchcock Stage Fright DVD Review Alfred Hitchcock Stage Fright DVD Review Alfred Hitchcock Stage Fright DVD Review Alfred Hitchcock Stage Fright DVD Review Alfred Hitchcock Stage Fright DVD Review Alfred Hitchcock's - Stage Fright - DVD Review Alfred Hitchcock Stage Fright DVD Review Alfred Hitchcock Stage Fright DVD Review Alfred Hitchcock Stage Fright DVD Review Alfred Hitchcock Stage Fright DVD Review Alfred Hitchcock Stage Fright DVD Review Alfred Hitchcock Stage Fright DVD Review Alfred Hitchcock Stage Fright DVD Review Alfred Hitchcock Stage Fright DVD Review Alfred Hitchcock Stage Fright DVD Review Alfred Hitchcock's - Stage Fright - DVD Review Alfred Hitchcock Stage Fright DVD Review Alfred Hitchcock Stage Fright DVD Review Alfred Hitchcock Stage Fright DVD Review Alfred Hitchcock Stage Fright DVD Review Alfred Hitchcock Stage Fright DVD Review Alfred Hitchcock Stage Fright DVD Review Alfred Hitchcock Stage Fright DVD Review Alfred Hitchcock Stage Fright DVD Review Alfred Hitchcock Stage Fright DVD Review Alfred Hitchcock's - Stage Fright - DVD Review Alfred Hitchcock Stage Fright DVD Review Alfred Hitchcock Stage Fright DVD Review Alfred Hitchcock Stage Fright DVD Review Alfred Hitchcock Stage Fright DVD Review Alfred Hitchcock Stage Fright DVD Review Alfred Hitchcock Stage Fright DVD Review Alfred Hitchcock Stage Fright DVD Review Alfred Hitchcock Stage Fright DVD Review Alfred Hitchcock Stage Fright DVD Review Alfred Hitchcock's - Stage Fright - DVD Review Alfred Hitchcock Stage Fright DVD Review Alfred Hitchcock Stage Fright DVD Review Alfred Hitchcock Stage Fright DVD Review Alfred Hitchcock Stage Fright DVD Review Alfred Hitchcock Stage Fright DVD Review Alfred Hitchcock Stage Fright DVD Review Alfred Hitchcock Stage Fright DVD Review Alfred Hitchcock Stage Fright DVD Review Alfred Hitchcock Stage Fright DVD Review Alfred Hitchcock's - Stage Fright - DVD Review Alfred Hitchcock Stage Fright DVD Review Alfred Hitchcock Stage Fright DVD Review Alfred Hitchcock Stage Fright DVD Review Alfred Hitchcock Stage Fright DVD Review Alfred Hitchcock Stage Fright DVD Review Alfred Hitchcock Stage Fright DVD Review Alfred Hitchcock Stage Fright DVD Review Alfred Hitchcock Stage Fright DVD Review Alfred Hitchcock Stage Fright DVD Review Alfred Hitchcock's - Stage Fright - DVD Review Alfred Hitchcock Stage Fright DVD Review Alfred Hitchcock Stage Fright DVD Review Alfred Hitchcock Stage Fright DVD Review Alfred Hitchcock Stage Fright DVD Review Alfred Hitchcock Stage Fright DVD Review Alfred Hitchcock Stage Fright DVD Review Alfred Hitchcock Stage Fright DVD Review Alfred Hitchcock Stage Fright DVD Review Alfred Hitchcock Stage Fright DVD Review Alfred Hitchcock's - Stage Fright - DVD Review Alfred Hitchcock Stage Fright DVD Review Alfred Hitchcock Stage Fright DVD Review Alfred Hitchcock Stage Fright DVD Review Alfred Hitchcock Stage Fright DVD Review Alfred Hitchcock Stage Fright DVD Review Alfred Hitchcock Stage Fright DVD Review Alfred Hitchcock Stage Fright DVD Review Alfred Hitchcock Stage Fright DVD Review Alfred Hitchcock Stage Fright DVD Review Alfred Hitchcock's - Stage Fright - DVD Review Alfred Hitchcock Stage Fright DVD Review Alfred Hitchcock Stage Fright DVD Review Alfred Hitchcock Stage Fright DVD Review Alfred Hitchcock Stage Fright DVD Review Alfred Hitchcock Stage Fright DVD Review Alfred Hitchcock Stage Fright DVD Review Alfred Hitchcock Stage Fright DVD Review Alfred Hitchcock Stage Fright DVD Review Alfred Hitchcock Stage Fright DVD Review Alfred Hitchcock's - Stage Fright - DVD Review Alfred Hitchcock Stage Fright DVD Review Alfred Hitchcock Stage Fright DVD Review Alfred Hitchcock Stage Fright DVD Review Alfred Hitchcock Stage Fright DVD Review Alfred Hitchcock Stage Fright DVD Review Alfred Hitchcock Stage Fright DVD Review Alfred Hitchcock Stage Fright DVD Review Alfred Hitchcock Stage Fright DVD Review Alfred Hitchcock Stage Fright DVD Review Alfred Hitchcock's - Stage Fright - DVD Review Alfred Hitchcock Stage Fright DVD Review Alfred Hitchcock Stage Fright DVD Review Alfred Hitchcock Stage Fright DVD Review Alfred Hitchcock Stage Fright DVD Review Alfred Hitchcock Stage Fright DVD Review Alfred Hitchcock Stage Fright DVD Review Alfred Hitchcock Stage Fright DVD Review Alfred Hitchcock Stage Fright DVD Review Alfred Hitchcock Stage Fright DVD Review Alfred Hitchcock's - Stage Fright - DVD Review Alfred Hitchcock Stage Fright DVD Review Alfred Hitchcock Stage Fright DVD Review Alfred Hitchcock Stage Fright DVD Review Alfred Hitchcock Stage Fright DVD Review Alfred Hitchcock Stage Fright DVD Review Alfred Hitchcock Stage Fright DVD Review Alfred Hitchcock Stage Fright DVD Review Alfred Hitchcock Stage Fright DVD Review Alfred Hitchcock Stage Fright DVD Review