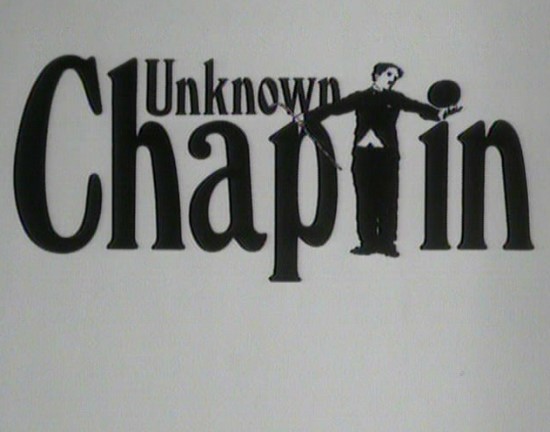 Written by Kevin Brownlow & David Gill
UK 1983

Indispensable for any Chaplin fan and important and highly intriguing for anyone who cares about film history, this three-volume series offers the outtakes and unreleased tracks of the Little Tramp's storied career. Archivist Kevin Brownlow and David Gill meticulously and ingeniously piece together previously unseen footage from Chaplin's private collection, demonstrating in part 1 how painstakingly the director developed gags in such short films as The Cure and The Immigrant. Part 2 is less essential, but offers the famous behind-the-camera intrigue of the making of his classic City Lights, a film in which pokey perfectionist Chaplin makes Stanley Kubrick look like a caffeinated, indie tyro rushing through production. Part 3 demonstrates how Chaplin recycled ideas he discarded early in his career for use in later film. It includes a historic first--one of the first extended sequences Chaplin shot trying to break out of the Little Tramp mold. Doubly amazing is how fresh and funny and effective Chaplin's filmmaking remains today, nearly a century later.
******
This is an in-depth UK documentary series examining the film making methods and techniques of Charles Chaplin narrated by James Mason. Silent film historians Kevin Brownlow and David Gill show us never before seen out-takes from Chaplin's films, and other rare footage including pratfalls edited out when Chaplin became injured. Unknown Chaplin gives a valuable insight into the creation of Chaplin's films and the behind the scenes meticulous preparation and production. Included are interviews with relatives and other people who knew and worked with Chaplin (Geraldine Chaplin, Sydney Chaplin, Virginia Cherrill, Jackie Coogan, Alistair Cooke etc. ). The documentary is in three 52 minute segments: My Happiest Years; Hidden Treasures; and The Great Director. Accompanied by excellent music by Carl Davis, much adapted from Chaplin's own musical scores.

out of

Posters
Theatrical Release: January 18th, 2003 - Tokyo
DVD Review: A & E Home Video - Region 1 - NTSC
DVD Box Cover

CLICK to order from:

Distribution
A & E Home Video - Region 1 - NTSC
Runtime
Approx. Over 3 hours in total (including the featurettes)
Video
1.33:1 Original Aspect Ratio
Average Bitrate: 5.26 mb/s
NTSC 720x480 29.97 f/s

NOTE: The Vertical axis represents the bits transferred per second. The Horizontal is the time in minutes.

Bitrate:

Audio
English (Dolby Digital 2.0)
Subtitles
None
Features

Release Information:
Studio: A & E Home Video

Aspect Ratio:
Original Aspect Ratio 1.33:1 (some archival footage is oar pillar boxed)

Edition Details:

• 'The Story Behind the Unknown Chaplin' (12:37)
• 'The Making of the Count' (12:15)
• 'Chaplin Meets Harry Lauder' (7:59)
• Biography - 5 text screens

DVD Release Date: November 29th, 2005
Keep Case
Chapters: 8 X 3 = 24
Comments:

This is a fabulous series that I am so glad is available on DVD. There is so much interesting information stacked into this disc for Chaplin's legions of fans or neophytes alike. Absolutely fabulous - a must see!

The image quality is fairly weak, from a TV broadcast and it does not appears to be progressively transferred (possibly taken from the older LaserDisc). Audio is very clean and sounds quite good. No optional subtitles for Mason's narration but it doesn't appear necessary in this case. Three short featurettes as extras that continue building upon Chaplin documented legacy. I am very impressed with this documentary - very professionally produced and I strongly recommend it to all.
---



DVD Menus

---
Screen Captures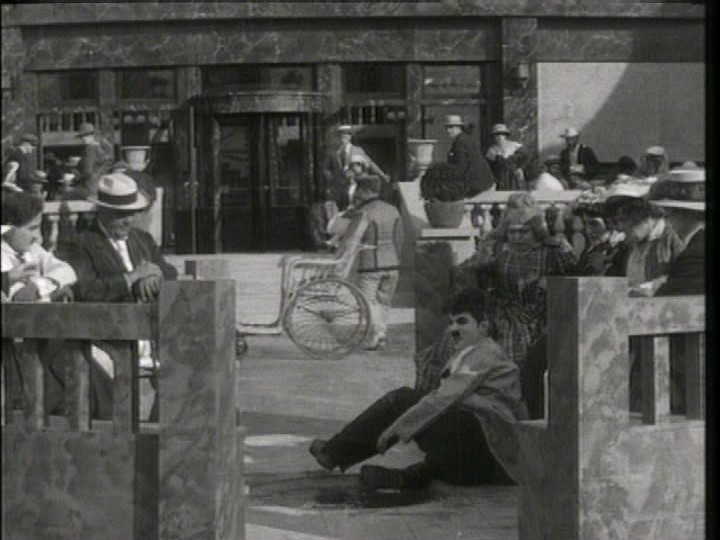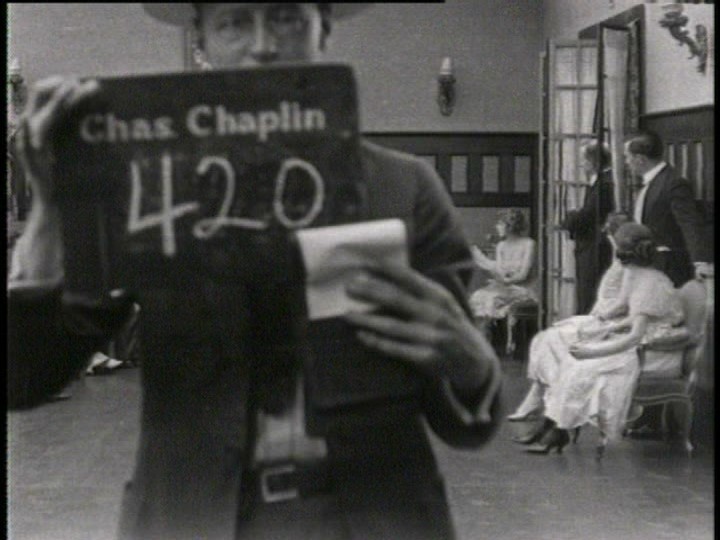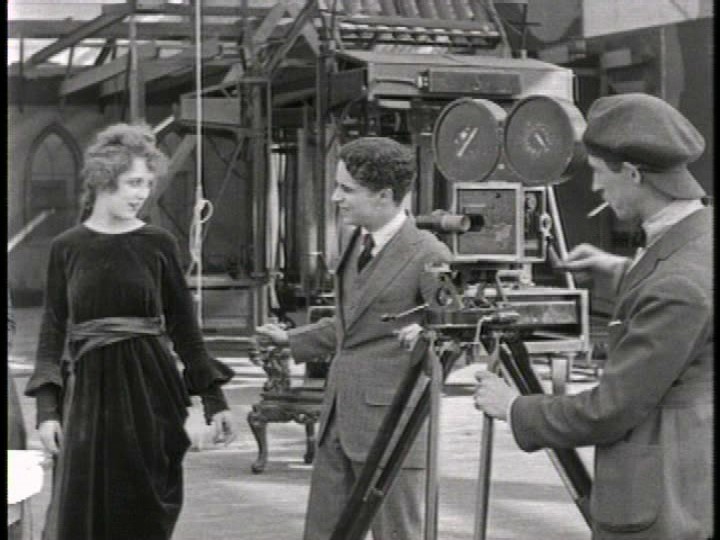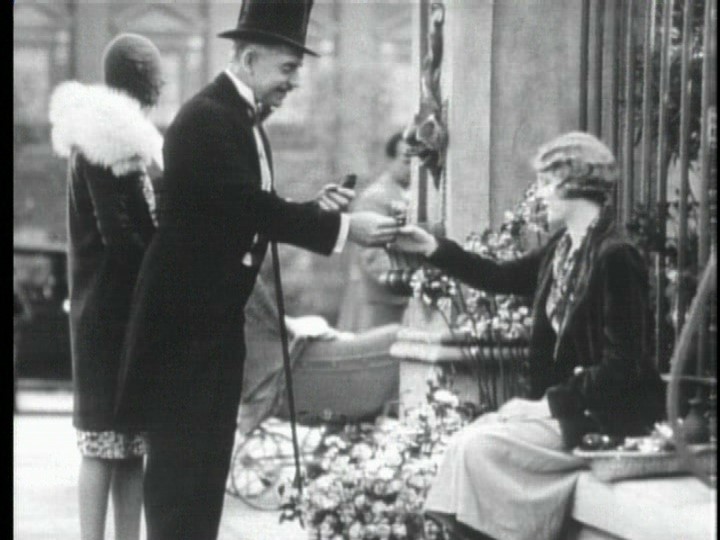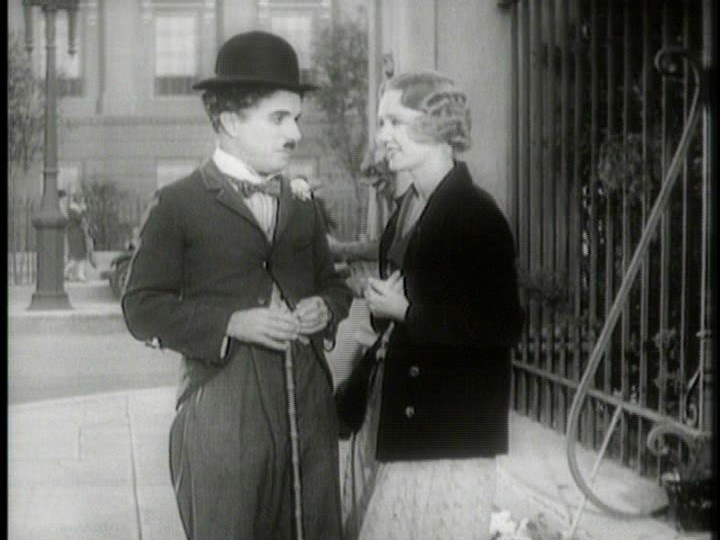 ---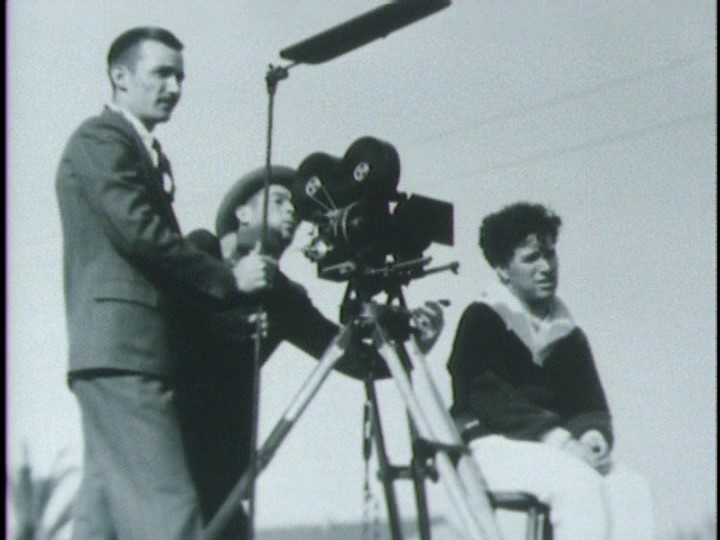 DONATIONS Keep DVDBeaver alive:
Mail cheques, money orders, cash to: or CLICK PayPal logo to donate!
Gary Tooze

Mississauga, Ontario,

CANADA
Thank You!
Unknown Chaplin DVD Review Charles Chaplin Unknown Chaplin DVD Review Charles Chaplin Unknown Chaplin DVD Review Charles Chaplin Unknown Chaplin DVD Review Charles Chaplin Unknown Chaplin DVD Review Charles Chaplin Unknown Chaplin DVD Review Charles Chaplin Unknown Chaplin DVD Review Charles Chaplin Unknown Chaplin DVD Review Charles Chaplin Unknown Chaplin DVD Review Charles Chaplin Unknown Chaplin DVD Review Charles Chaplin Unknown Chaplin DVD Review Charles Chaplin Unknown Chaplin DVD Review Charles Chaplin Unknown Chaplin DVD Review Charles Chaplin Unknown Chaplin DVD Review Charles Chaplin Unknown Chaplin DVD Review Charles Chaplin Unknown Chaplin DVD Review Charles Chaplin Unknown Chaplin DVD Review Charles Chaplin Unknown Chaplin DVD Review Charles Chaplin Unknown Chaplin DVD Review Charles Chaplin Unknown Chaplin DVD Review Charles Chaplin Unknown Chaplin DVD Review Charles Chaplin Unknown Chaplin DVD Review Charles Chaplin Unknown Chaplin DVD Review Charles Chaplin Unknown Chaplin DVD Review Charles Chaplin Unknown Chaplin DVD Review Charles Chaplin Unknown Chaplin DVD Review Charles Chaplin Unknown Chaplin DVD Review Charles Chaplin Unknown Chaplin DVD Review Charles Chaplin Unknown Chaplin DVD Review Charles Chaplin Unknown Chaplin DVD Review Charles Chaplin Unknown Chaplin DVD Review Charles Chaplin Unknown Chaplin DVD Review Charles Chaplin Unknown Chaplin DVD Review Charles Chaplin Unknown Chaplin DVD Review Charles Chaplin Unknown Chaplin DVD Review Charles Chaplin Unknown Chaplin DVD Review Charles Chaplin Unknown Chaplin DVD Review Charles Chaplin Unknown Chaplin DVD Review Charles Chaplin Unknown Chaplin DVD Review Charles Chaplin Unknown Chaplin DVD Review Charles Chaplin Unknown Chaplin DVD Review Charles Chaplin Unknown Chaplin DVD Review Charles Chaplin Unknown Chaplin DVD Review Charles Chaplin Unknown Chaplin DVD Review Charles Chaplin Unknown Chaplin DVD Review Charles Chaplin Unknown Chaplin DVD Review Charles Chaplin Unknown Chaplin DVD Review Charles Chaplin Unknown Chaplin DVD Review Charles Chaplin Unknown Chaplin DVD Review Charles Chaplin Unknown Chaplin DVD Review Charles Chaplin Unknown Chaplin DVD Review Charles Chaplin Unknown Chaplin DVD Review Charles Chaplin Unknown Chaplin DVD Review Charles Chaplin Unknown Chaplin DVD Review Charles Chaplin Unknown Chaplin DVD Review Charles Chaplin Unknown Chaplin DVD Review Charles Chaplin Unknown Chaplin DVD Review Charles Chaplin Unknown Chaplin DVD Review Charles Chaplin Unknown Chaplin DVD Review Charles Chaplin Unknown Chaplin DVD Review Charles Chaplin Unknown Chaplin DVD Review Charles Chaplin Unknown Chaplin DVD Review Charles Chaplin Unknown Chaplin DVD Review Charles Chaplin Unknown Chaplin DVD Review Charles Chaplin Unknown Chaplin DVD Review Charles Chaplin Unknown Chaplin DVD Review Charles Chaplin Unknown Chaplin DVD Review Charles Chaplin Unknown Chaplin DVD Review Charles Chaplin Unknown Chaplin DVD Review Charles Chaplin Unknown Chaplin DVD Review Charles Chaplin Unknown Chaplin DVD Review Charles Chaplin Unknown Chaplin DVD Review Charles Chaplin Unknown Chaplin DVD Review Charles Chaplin Unknown Chaplin DVD Review Charles Chaplin Unknown Chaplin DVD Review Charles Chaplin Unknown Chaplin DVD Review Charles Chaplin Unknown Chaplin DVD Review Charles Chaplin Unknown Chaplin DVD Review Charles Chaplin Unknown Chaplin DVD Review Charles Chaplin Unknown Chaplin DVD Review Charles Chaplin Unknown Chaplin DVD Review Charles Chaplin Unknown Chaplin DVD Review Charles Chaplin Unknown Chaplin DVD Review Charles Chaplin Unknown Chaplin DVD Review Charles Chaplin Unknown Chaplin DVD Review Charles Chaplin Unknown Chaplin DVD Review Charles Chaplin Unknown Chaplin DVD Review Charles Chaplin Unknown Chaplin DVD Review Charles Chaplin Unknown Chaplin DVD Review Charles Chaplin Unknown Chaplin DVD Review Charles Chaplin Unknown Chaplin DVD Review Charles Chaplin Unknown Chaplin DVD Review Charles Chaplin Unknown Chaplin DVD Review Charles Chaplin Unknown Chaplin DVD Review Charles Chaplin Unknown Chaplin DVD Review Charles Chaplin Unknown Chaplin DVD Review Charles Chaplin Unknown Chaplin DVD Review Charles Chaplin Unknown Chaplin DVD Review Charles Chaplin Unknown Chaplin DVD Review Charles Chaplin Unknown Chaplin DVD Review Charles Chaplin Unknown Chaplin DVD Review Charles Chaplin Unknown Chaplin DVD Review Charles Chaplin Unknown Chaplin DVD Review Charles Chaplin Unknown Chaplin DVD Review Charles Chaplin Unknown Chaplin DVD Review Charles Chaplin Unknown Chaplin DVD Review Charles Chaplin Unknown Chaplin DVD Review Charles Chaplin Unknown Chaplin DVD Review Charles Chaplin Unknown Chaplin DVD Review Charles Chaplin Unknown Chaplin DVD Review Charles Chaplin Unknown Chaplin DVD Review Charles Chaplin Unknown Chaplin DVD Review Charles Chaplin Unknown Chaplin DVD Review Charles Chaplin Unknown Chaplin DVD Review Charles Chaplin Unknown Chaplin DVD Review Charles Chaplin Unknown Chaplin DVD Review Charles Chaplin Unknown Chaplin DVD Review Charles Chaplin Unknown Chaplin DVD Review Charles Chaplin Unknown Chaplin DVD Review Charles Chaplin Unknown Chaplin DVD Review Charles Chaplin Unknown Chaplin DVD Review Charles Chaplin Unknown Chaplin DVD Review Charles Chaplin Unknown Chaplin DVD Review Charles Chaplin Unknown Chaplin DVD Review Charles Chaplin Unknown Chaplin DVD Review Charles Chaplin Unknown Chaplin DVD Review Charles Chaplin Unknown Chaplin DVD Review Charles Chaplin Unknown Chaplin DVD Review Charles Chaplin Unknown Chaplin DVD Review Charles Chaplin Unknown Chaplin DVD Review Charles Chaplin Unknown Chaplin DVD Review Charles Chaplin Unknown Chaplin DVD Review Charles Chaplin Unknown Chaplin DVD Review Charles Chaplin Unknown Chaplin DVD Review Charles Chaplin Unknown Chaplin DVD Review Charles Chaplin Unknown Chaplin DVD Review Charles Chaplin Unknown Chaplin DVD Review Charles Chaplin Unknown Chaplin DVD Review Charles Chaplin Unknown Chaplin DVD Review Charles Chaplin Unknown Chaplin DVD Review Charles Chaplin Unknown Chaplin DVD Review Charles Chaplin Unknown Chaplin DVD Review Charles Chaplin Unknown Chaplin DVD Review Charles Chaplin Unknown Chaplin DVD Review Charles Chaplin Unknown Chaplin DVD Review Charles Chaplin Unknown Chaplin DVD Review Charles Chaplin Unknown Chaplin DVD Review Charles Chaplin Unknown Chaplin DVD Review Charles Chaplin Unknown Chaplin DVD Review Charles Chaplin Unknown Chaplin DVD Review Charles Chaplin Unknown Chaplin DVD Review Charles Chaplin Unknown Chaplin DVD Review Charles Chaplin Unknown Chaplin DVD Review Charles Chaplin Unknown Chaplin DVD Review Charles Chaplin Unknown Chaplin DVD Review Charles Chaplin Unknown Chaplin DVD Review Charles Chaplin Unknown Chaplin DVD Review Charles Chaplin Unknown Chaplin DVD Review Charles Chaplin Unknown Chaplin DVD Review Charles Chaplin Unknown Chaplin DVD Review Charles Chaplin Unknown Chaplin DVD Review Charles Chaplin Unknown Chaplin DVD Review Charles Chaplin Unknown Chaplin DVD Review Charles Chaplin Unknown Chaplin DVD Review Charles Chaplin Unknown Chaplin DVD Review Charles Chaplin Unknown Chaplin DVD Review Charles Chaplin Unknown Chaplin DVD Review Charles Chaplin Unknown Chaplin DVD Review Charles Chaplin Unknown Chaplin DVD Review Charles Chaplin Unknown Chaplin DVD Review Charles Chaplin Unknown Chaplin DVD Review Charles Chaplin Unknown Chaplin DVD Review Charles Chaplin Unknown Chaplin DVD Review Charles Chaplin Unknown Chaplin DVD Review Charles Chaplin Unknown Chaplin DVD Review Charles Chaplin Unknown Chaplin DVD Review Charles Chaplin Unknown Chaplin DVD Review Charles Chaplin Unknown Chaplin DVD Review Charles Chaplin Unknown Chaplin DVD Review Charles Chaplin Unknown Chaplin DVD Review Charles Chaplin Unknown Chaplin DVD Review Charles Chaplin Unknown Chaplin DVD Review Charles Chaplin Unknown Chaplin DVD Review Charles Chaplin Unknown Chaplin DVD Review Charles Chaplin Unknown Chaplin DVD Review Charles Chaplin Unknown Chaplin DVD Review Charles Chaplin Unknown Chaplin DVD Review Charles Chaplin Unknown Chaplin DVD Review Charles Chaplin Unknown Chaplin DVD Review Charles Chaplin Unknown Chaplin DVD Review Charles Chaplin Unknown Chaplin DVD Review Charles Chaplin Unknown Chaplin DVD Review Charles Chaplin Unknown Chaplin DVD Review Charles Chaplin Unknown Chaplin DVD Review Charles Chaplin Unknown Chaplin DVD Review Charles Chaplin Unknown Chaplin DVD Review Charles Chaplin Unknown Chaplin DVD Review Charles Chaplin Unknown Chaplin DVD Review Charles Chaplin Unknown Chaplin DVD Review Charles Chaplin Unknown Chaplin DVD Review Charles Chaplin Unknown Chaplin DVD Review Charles Chaplin Unknown Chaplin DVD Review Charles Chaplin Unknown Chaplin DVD Review Charles Chaplin Unknown Chaplin DVD Review Charles Chaplin Unknown Chaplin DVD Review Charles Chaplin Unknown Chaplin DVD Review Charles Chaplin Unknown Chaplin DVD Review Charles Chaplin Unknown Chaplin DVD Review Charles Chaplin Unknown Chaplin DVD Review Charles Chaplin Unknown Chaplin DVD Review Charles Chaplin Unknown Chaplin DVD Review Charles Chaplin Unknown Chaplin DVD Review Charles Chaplin Unknown Chaplin DVD Review Charles Chaplin Unknown Chaplin DVD Review Charles Chaplin Unknown Chaplin DVD Review Charles Chaplin Unknown Chaplin DVD Review Charles Chaplin Unknown Chaplin DVD Review Charles Chaplin Unknown Chaplin DVD Review Charles Chaplin Unknown Chaplin DVD Review Charles Chaplin Unknown Chaplin DVD Review Charles Chaplin Unknown Chaplin DVD Review Charles Chaplin Unknown Chaplin DVD Review Charles Chaplin Unknown Chaplin DVD Review Charles Chaplin Unknown Chaplin DVD Review Charles Chaplin Unknown Chaplin DVD Review Charles Chaplin Unknown Chaplin DVD Review Charles Chaplin Unknown Chaplin DVD Review Charles Chaplin Unknown Chaplin DVD Review Charles Chaplin Unknown Chaplin DVD Review Charles Chaplin Unknown Chaplin DVD Review Charles Chaplin Unknown Chaplin DVD Review Charles Chaplin Unknown Chaplin DVD Review Charles Chaplin Unknown Chaplin DVD Review Charles Chaplin Unknown Chaplin DVD Review Charles Chaplin Unknown Chaplin DVD Review Charles Chaplin Unknown Chaplin DVD Review Charles Chaplin Unknown Chaplin DVD Review Charles Chaplin Unknown Chaplin DVD Review Charles Chaplin Unknown Chaplin DVD Review Charles Chaplin Unknown Chaplin DVD Review Charles Chaplin Unknown Chaplin DVD Review Charles Chaplin Unknown Chaplin DVD Review Charles Chaplin Unknown Chaplin DVD Review Charles Chaplin Unknown Chaplin DVD Review Charles Chaplin Unknown Chaplin DVD Review Charles Chaplin Unknown Chaplin DVD Review Charles Chaplin Unknown Chaplin DVD Review Charles Chaplin Unknown Chaplin DVD Review Charles Chaplin Unknown Chaplin DVD Review Charles Chaplin Unknown Chaplin DVD Review Charles Chaplin Unknown Chaplin DVD Review Charles Chaplin Unknown Chaplin DVD Review Charles Chaplin Unknown Chaplin DVD Review Charles Chaplin Unknown Chaplin DVD Review Charles Chaplin Unknown Chaplin DVD Review Charles Chaplin Unknown Chaplin DVD Review Charles Chaplin Unknown Chaplin DVD Review Charles Chaplin Unknown Chaplin DVD Review Charles Chaplin Unknown Chaplin DVD Review Charles Chaplin Unknown Chaplin DVD Review Charles Chaplin Unknown Chaplin DVD Review Charles Chaplin Unknown Chaplin DVD Review Charles Chaplin Unknown Chaplin DVD Review Charles Chaplin Unknown Chaplin DVD Review Charles Chaplin Unknown Chaplin DVD Review Charles Chaplin Unknown Chaplin DVD Review Charles Chaplin Unknown Chaplin DVD Review Charles Chaplin Unknown Chaplin DVD Review Charles Chaplin Unknown Chaplin DVD Review Charles Chaplin Unknown Chaplin DVD Review Charles Chaplin Unknown Chaplin DVD Review Charles Chaplin Unknown Chaplin DVD Review Charles Chaplin Unknown Chaplin DVD Review Charles Chaplin