NOTE: The below Blu-ray captures were taken directly from the Blu-ray disc.

ADDITION: Indicator Blu-ray (April 2021): Indicator have transferred Gaspar Noé's Irreversible to a double Blu-ray package. It is cited as being a "2K restorations supervised by writer-director Gaspar Noé". The package has two Blu-rays with two versions of the film: the 2002 Original Theatrical Cut (98-minutes) on the first Blu-ray; and the 2020 Straight Cut, which re-assembles the events in chronological order (1.5 hours) on a second Blu-ray.

NOTE: Indicator has Irreversible'ed their logo at the start of the presentation: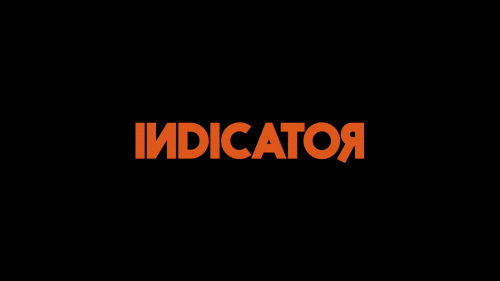 The image quality in 1080P is great - plenty of heavy grain in the night time sequences (shot in 16mm) and it looks supremely tighter in the 35mm sequences. Colors are deep and richer - see samples below compared to the DVDs. This is a significant upgrade from SD. It looks magnificent.
NOTE: We have added 22 more large resolution Blu-ray captures (in lossless PNG format) for DVDBeaver Patrons HERE
On their Blu-ray, Indicator off the choice of DTS-HD Master
5.1 surround tracks or a 2.0 channel stereo choice for both cuts. There are separations in the film, violence, crowd noise, and a score credited to Thomas Bangalter, with notable music; Beethoven's
Symphony No. 7 in A Major op. 92
, Mahler's
Symphony No. 9 in D Major - Adagio
and there is
La Queuleuleu
performed by André Bézu (as Bézu) and
Mon Manège à Moi
performed by Étienne Daho. The audio is a big piece of the viewing impact and comes across very crisp, clean and shows depth in the lossless options. It sounds exceptional compared to the DVDs. Indicator offer optional English subtitles on their Region 'B'
Blu-rays
.
The Indicator package is stacked with supplements. They include the 2003 audio commentary by Gaspar Noé for the original Theatrical Cut. It is the same one as found on the Tartan PAL DVD from 2006. He talks about the mise-en-scene, what scenes where scripted in detail and which were improvised, and so forth. There is also minor discussion on themes, motifs and other elements. On the first dual-layered Blu-ray is the 2019, 3/4 hour, The Irreversible Odyssey. It is a retrospective documentary featuring interviews with Noé, actors Monica Bellucci, Vincent Cassel and Albert Dupontel, cinematographer Benoît Debie, and others. Indicator include an NFT50 Q&A from 2002, running shy of 50-minutes. It is an archival audio recording of a post-screening Q&A session with Noé, Bellucci and Cassel, recorded at London's National Film Theatre. Many will appreciate a 1.5 hour BFI Masterclass with Gaspar Noé from 2009. It is an archival audio recording of the filmmaker in conversation with programmer and critic David Cox, recorded at BFI Southbank during the London Film Festival. SFX from 2003 is the same piece as found on the Tartan DVD where visual effects supervisor Rodolphe Chabrier discusses his team's work on the film. New is Time Destroys All Things - a 1/4 hour video essay examining the two versions of Irreversible by Alexandra Heller-Nicholas, author of Rape-Revenge Films: A Critical Study. It's excellent. There is a short deleted scene and two of Thomas Bangalter music videos, directed by Noé; 'Stress' and 'Outrage' - both from 2002. Included is get Intoxication - a 2002 documentary short by Noé featuring filmmaker Stéphane Drouot. Lastly on the first Blu-ray are original theatrical trailers, a 2019 Venice Film Festival trailer (is the only extra on the second Blu-ray) and a swath of teaser trailers plus Indicator have added another image gallery of publicity and promotional material.
NOTE: There is a hidden Easter Eggs (hidden extra) - You go to Music Videos on the first Blu-ray and 'click right' on "Play All". What comes up is "Creuser des caisses" that runs 2-minutes 4-seconds of Monica Bellucci and Vincent Cassel dancing in their living room/foyer totally naked. The camera stops and highlights the LPs, 45's or small posters on the wall - superimposing them to show what musical group, and song, they represent. We have Cottonwoodhill (1971) Brainticket, Their Satanic Majesties Request (1967) The Rolling Stones, Live and Let Die (1973) George Martin / Paul McCartney & Wings, Continental Circus (1972) Gong with Daevid Allen, Disraeli Gears (1967) Cream plus 147 heures avec Apollo 8 (1968) Les Journalistes de RTL (See sample below.)
The Blu-ray package contains a limited edition exclusive 80-page book with a new essay by Anna Bogutskaya, an archival American Cinematographer article on the technical aspects of the film, a BBFC case study, an overview of contemporary critical responses, an archival 'for and against' article by Nick James and Mark Kermode, a look at the creation of the Straight Cut, new writing on Intoxication, and film credits plus a limited edition exclusive double-sided poster.
Speechless. This is one of the best Blu-ray packages of the year. I was thankful to revisit this polarizing film-experience after requiring more than a decade to recover from my initial exposure to Gaspar Noé's Irreversible. Say what you will, this is a competent, confident and fearless filmmaker. I guess time has made me jaded and less-sensitized to the extreme scene(s) or maybe it was just that I knew what to expect. The film is still brilliantly impacting, unforgettable, creatively realized, unrestrained and eye-openingly unique. It totally deserves this stellar and complete double Blu-ray release from Indicator. It gets our absolute highest recommendation.
Gary Tooze
***
ON THE DVDs
This film appears to be uncut. It is made using handheld/crane shots and the picture quality is mostly very dark. The image is hazy but I am unsure if it is the transfer or the way the film was made. The sound is clear and there are yellow subs which are not particularly well done. The Extras are noted above and I can bet that alternate region versions of this film will be superior.
Henrik Sylow on Tartan
The Tartan transfer is stunning. Uncompressed and unstreched image, very sharp details, deep blacks.

The usual three Tartan tracks are present. DTS is slightly stronger and more "umph" than the 5.1, but both are very forceful - mainly front - tracks.

The significant difference in additional material including the audio commentary by Gasper Noé, in French with English subtitles.