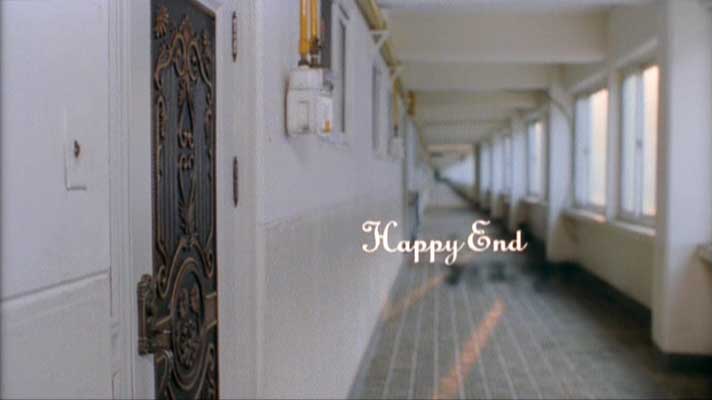 directed by Ji Woo Chung
Korean 1999


"Debut for director Jung Ji-woo and starring Choi Min-sik (Failan) as the husband, Jeon Do-yeon (No Blood No Tears) as the wife and Jin Mo-joo (Wanee and Junah) as her passionate lover. The film caused a sensation when it was released due to Jeon Do-Yeon's sensational sex scenes which I must admit enjoyed no fast stylish editing here just pure unadulterated sex.

OK before you get carried away with naked thoughts of the curvy Jeon Do-yeon who incidentally look like she has lost weight in comparison to her No Blood No Tears role, the movie has some fine performances of yearning, despair and hopelessness to lift this way above the usual "having an affair" movie. Daily routines similar to our own mundane/content livelihoods are played out on screen for us to relate too. You can't help but feel sorry for everyone and the situations we all share or hope never to experience ... but it happens ...

The film hasn't been talked about much simply because its not widely available on DVD and everyone seemed to have missed it on the big screen with only Darcy naming it in his favourite movie list that I happen to seek this one out ... a Cat III DVD in my eyes automatically means silly soft core porn be it made in HK or Korean so I would have probably ignored it.

The ending to this movie has the question "Happy End?" come up before the credits roll ... a fitting description as it leaves you pondering about what you just saw ...

... sorry to those people who may think I gave away the ending but I don't think you can really call that a spoiler ..."


Recommended Books on Korean Cinema (CLICK COVERS or TITLES for more information)
DVD REVIEW: Universe Laser and Video Co. Region R3 - NTSC
DVD Box Cover

Distribution
Universe Laser and Video Region 3 - NTSC
Runtime
1:39:36 minutes
Bitrate:

NOTE: The Vertical axis represents the bits transferred per second. The Horizontal is the time in minutes.

Video
1.85:1.00 Letterboxed WideScreen
NTSC 720x480 29.97 f/s
Audio
Korean 5.0 Dolby Digital, 2.0 Dolby Digital
Subtitles
Traditional Chinese Subtitle, English Subtitle, Simplified Chinese Subtitle
Features
Happy End

Release by Universe Laser & Video Co. Ltd.
HK R3 (only)
NTSC Colour
100 Mins

AR 1.78:1 Non-Anamorphic (OAR 1.85:1)
DVD-9

Extras (English)
- Trailer
- Cast and Director bios
Comments:

A nice clean-ish picture with decent blacks and contrast levels. No DVD-5 limitations visibly apparent. A good non-anamorphic print with clear sound. This is a HK exclusive no other version is available as of date.

. Kin Ho

DVD Release Date: 7/7/2001
Keep Case

Chapters : 8
---

DVD Menus
---
Screen Captures
---
---

---



DONATIONS Keep DVDBeaver alive and advertisement free:
Mail cheques, money orders, cash to: or CLICK PayPal logo to donate!
Many Thanks...