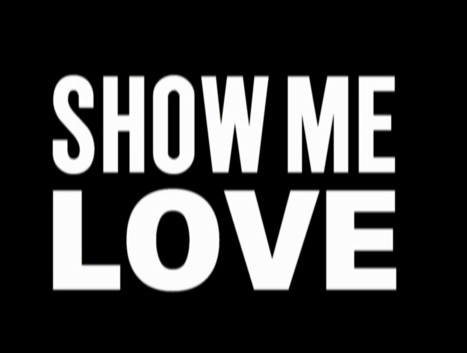 MOUSE OVER ABOVE IMAGE TO SEE ALTERNATE TITLE
directed by Lukas Moodysson
Sweden 1998
"Well, quite an impacting film about coming of age, conformity, growing pains and small town existence all rolled into one cross between an ABC after-school Special and the Dardenne brothers masterpiece "Rosetta". In the cinema vérité style Swedish director Moodysson brought us so close to its characters, not by rising above their cock-eyed undetermined value system, but instead by accepting us into it. Despite the over-whelming chattering-class appeal this film has with a lesbian romance and risqué original title (Fucking Åmål), sometimes a film just 'works'. It adheres to no visible formula of cinema production, but strays enough to evoke a feeling of artistic freedom. Essentially the entire message of the film. The characters are certainly not pleasant, not at this stage of their lives anyway. They are confused and experimental... all in an attempt to conform without appearing as conformists. The moral of the story, which sneaks up on you quite unexpectedly, is to defy pretension and rejoice in your own persona. Truly a universal concept that we all require reminding of. I found this a very worthy viewing and strongly recommend it!"

out of

Posters
Theatrical Release: October 28th, 1998 - Sweden
Reviews More Reviews DVD Reviews
DVD Comparison:
Strand Releasing Home Video - Region 0 - NTSC vs. Sandrew Metronome - Region 2 - PAL
Big thanks to Per-Olof Strandberg for the Sandrews captures!
(Strand - Region 1 - NTSC - LEFT vs. Sandrews - Region 2 - PAL - RIGHT)
DVD Box Covers

Distribution

Strand Releasing Home Video

Region 1 - NTSC

Sandrews
Region 2 - PAL
Runtime
1:25:39
1:25:59
Video

1.85:1.00 Letterboxed WideScreen
Average Bitrate: 5.38 mb/s
NTSC 705x480 29.97 f/s

1.85:1 Original Aspect Ratio
Average Bitrate: unknown
PAL 720x576 25.00 f/s

Audio
Swedish (Dolby Digital 2.0 Surround)

Swedish (Dolby Digital 2.0 Surround)

Subtitles
English (non-removable)
Swedish, Norwegian, Finnish and none
Features
Release Information:
Studio: Strand Releasing Home Video

Aspect Ratio:
Widescreen letterbox - 1.85:1

Edition Details:
• All Regions
• Non-anamorphic widescreen theatrical trailer (1:24)

• 5 Trailers from other Strand Releases ('Steam: the Turkish Bath', 'Psycho Beach Party', 'Late Bloomers', 'Planetout.com' , 'Edge of Seventeen' )


DVD Release Date: October 10, 2000
Keep Case
Chapters: 10


Release Information:
Studio: Sandrews

Aspect Ratio:
Widescreen letterbox - 1.85:1

Edition Details:

• DIRECTORS COMMENTARY (In Swedish) subs in SWDISH, NORWEGIAN, FINNISH

• CAST& CREW (in S,N and F)

Elin

Agnes

Johan

Jessica

Markus

and

Luukas Moodysson

• TRAILER (1:18)

• Fakta (1 page)

The DVD is NOT ANAMORPHIC, even that the cover tells so.


DVD Release Date: December 29th, 1999
Keep Case

Chapters 12

Comments:

I screened some parts of the film with my Sony 16:9 projector. The DVD print looks exactly the same as the film print. I watched it in a cinema with 184,8 m2 (8,8 x 21 meter) screen. It looked like a "home" movie on that screen. Maybe Moodysson wanted the film to look like a documentary, or the budget was so small. I don't know. This comparison is quite important, because many of the R1 owners may think that the DVD is very poor quality. The commentary track is very modest, with much silent parts. I don't find much differences in the two versions. In the new screen-cap (exact match) , the blond girls hair has more details in the R2 version, but otherwise they are the same. DRAW.

If the R1 is converted from PAL to NTSC, then of course the R2 is the preferable.

The CAST & CREW pages are text ones, In three different language.
---



DVD Menus
(Strand - Region 1 - NTSC - LEFT vs. Sandrews - Region 2 - PAL - RIGHT)
---
Screen Captures
(Strand - Region 1 - NTSC - TOP vs. Sandrews - Region 2 - PAL - BOTTOM)
---
(Strand - Region 1 - NTSC - TOP vs. Sandrews - Region 2 - PAL - BOTTOM)
---
(Strand - Region 1 - NTSC - TOP vs. Sandrews - Region 2 - PAL - BOTTOM)
---
(Strand - Region 1 - NTSC - TOP vs. Sandrews - Region 2 - PAL - BOTTOM)
---
(Strand - Region 1 - NTSC - TOP vs. Sandrews - Region 2 - PAL - BOTTOM)

---
Report Card:
| | |
| --- | --- |
| Image: | tie |
| Sound: | tie |
| Extras: | Sandrew |
| Menu: | - |
DVD Box Covers

Distribution

Strand Releasing Home Video

Region 1 - NTSC

Sandrews
Region 2 - PAL