NOTE: The below Blu-ray captures were taken directly from the Blu-ray disc.

ADDITION: Koch Media Blu-ray (January 2020): Koch Media have transferred Steven Soderbergh's stylish neo-noir 'The Limey' to Blu-ray much to the delight of the film's devout fan base. It looks very pleasing in 1080P with impressive detail in the many close-ups. There is fine grain and the 1.78:1 farmed image carries depth and layered contrast. It looked impressive, at times, but modestly thin, on my system.

NOTE: We have added 46 more large resolution Blu-ray captures for DVDBeaver Patrons HERE

On their Blu-ray, Koch Media offer DTS-HD Master tracks - a robust English 5.1 surround (24-bit), a 16-bit German DUB and a lossy isolated score credited to Cliff Martinez (The Neon Demon, King of the Hill, Contagion, Traffic, sex, lies and videotape) augmented by Danny Saber's Limey Vibes, Spy, Move, Moog Song and sampling from The Who's The Seeker and songs by The Hollies, Tower of Power, Boston, The Doobie Brothers, The Byrds and Donovan's Colours performed by Terence Stamp. It sounds very strong - with the first gunshots sounding like canons via the robust English track. Koch Media offer optional German and English subtitles on their Region 'B' Blu-ray.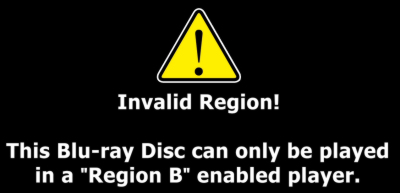 The Koch Media Blu-ray has

two commentates. The first by Steven Soderbergh and author Lem Dobbs is excellent in second-gusssing style conventions in the film and plot directions, expanse of character development and Soderbergh's idea to keep the film simple about Wilson and his daughter. It's incredibly frank and revealing. The second commentary has Terence Stamp, Peter Fonda, Lesley Ann Warren, Barry Newman, Joe Dallesandro, director Steven Soderbergh and author Lem Dobbs giving further, individual, input on the genre, the era, their personal experiences, careers from Stamp expanding on his potential criminal life to Warren's immersion in ballet. There is also some B-roll 'behind the scenes' footage, standard short-ish interviews with Terence Stamp, Lesley Ann Warren, Peter Fonda, Amelia Heinle and Soderbergh. There is a German Trailer and an English trailer in the option of widescreen or open matte, English TV Spots and a gallery. The case is a media-book (digi-book) that has photos and an essay (In German).

Well, had we been able to see and review

The Limey Blu-ray this would have been in our Year-end poll. Steven Soderbergh's film is less-definable artful-crime-character masterpiece that evokes cinema from Boorman's Point Blank to Jonathan Glazer's Sexy Beast. It's a film I am thrilled to own on Blu-ray and the commentaries and extras make it a must-own. Our highest recommendation!