We have started a Patreon page with the hopes that some of our followers would be willing to donate a small amount to keep DVDBeaver alive. We are a tiny niche, so your generosity is vital to our existence.

We are talking about a minimum of $0.10 - $0.15 a day, perhaps a quarter (or more) to those who won't miss it from their budget. It equates to buying DVDBeaver a coffee once, twice or a few times a month. You can then participate in our monthly Silent auctions, and have exclusive access to many 'bonus' High Resolution screen captures - both 4K UHD and Blu-ray (see HERE).

To those that are unfamiliar, Patreon is a secure/verified third-party service where users can agree to a monthly donation via credit card or PayPal by clicking the button below.






| | |
| --- | --- |
| | S E A R C H D V D B e a v e r |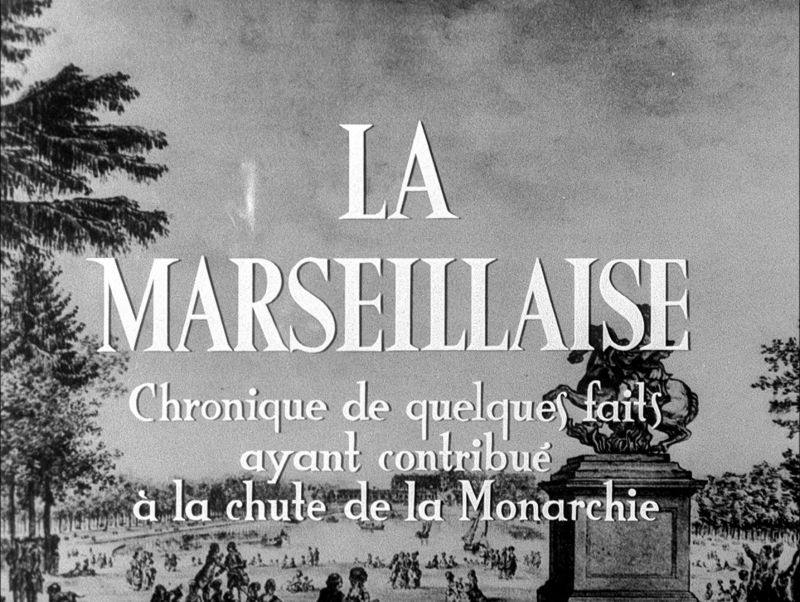 Directed by Jean Renoir
France 1938
In Jean Renoir's La Marseillaise one of the greatest French directors tells the epic story of the French Revolution with scope and intimacy. Disregarded in its time, it is only now emerging as a remarkably innovative work of historical excavation. Made towards the end of France's left wing Popular Front government when Europe was on the brink of war, La Marseillaise is a markedly political film about a country in flux. Funded by a public subscription service and filmed in a jaunty newsreel style, it follows a cross-section of people—from the citizens of Marseilles to Louis XVI—who are affected by the shifting political and social forces in the early days of the French Revolution.

***

Renoir's spare, but nevertheless stirring and deeply patriotic account of events leading up to the French Revolution is a fascinating piece of historical film making. It almost plays like Pathe newsreel, with different points of views reported, from the ordinary citizen of Marseilles, the soldiers of the French Revolutionary Army, aristocrats in German exile and Louis XVI all getting a look in. Powerful and poignant, Renoir manages to make a direct, humanist statement about the decadence of the rich and the power of the masses without fuss or extravagance, never patronizing or posturing.
Posters
Theatrical Release: February 2nd, 1938

Reviews More Reviews DVD Reviews
Comparison:
Studio Canal, Lionsgate (Jean Renoir - 3-Disc Collector's Edition) - Region 1 - NTSC vs. Kino - Region 'A' - Blu-ray
Big thanks to Gregory Meshman for the DVD Review!
Box Cover

The set is fully reviewed here:

Also available on DVD from Kino:

Distribution
Studio Canal, Lionsgate (Jean Renoir - 3-Disc Collector's Edition) Home Video - Region 1 - NTSC
Kino - Region 'A' - Blu-ray
Runtime
2:11:32
2:11:53.614
Video
1.33:1 Original Aspect Ratio
Average Bitrate: 5.37 mb/s
NTSC 720x480 29.97 f/s

1.33

:1 1080P Dual-layered Blu-ray

Disc Size:

42,346,628,891 bytes

Feature: 39,478,167,552 bytes

Video Bitrate: 33.93

Mbps

Codec: MPEG-4 AVC Video

NOTE: The Vertical axis represents the bits transferred per second. The Horizontal is the time in minutes.

Bitrate:

Bitrate Blu-ray:

Audio
Dolby Digital 2.0 (French)

DTS-HD Master Audio French 1901 kbps 2.0 / 48 kHz / 1901 kbps / 24-bit (DTS Core: 2.0 / 48 kHz / 1509 kbps / 24-bit)
Commentary:

Dolby Digital Audio English 192 kbps 2.0 / 48 kHz / 192 kbps

Subtitles
English, None
English, None
Features
Release Information:
Studio: Studio Canal, Lionsgate

Aspect Ratio:
Fullscreen - 1.33:1

Edition Details:

DVD Release Date: April 24, 2007
Keepcase

Chapters 28

Release Information:
Studio: Kino

1.33

:1 1080P Dual-layered Blu-ray

Disc Size:

42,346,628,891 bytes

Feature: 39,478,167,552 bytes

Video Bitrate: 33.93

Mbps

Codec: MPEG-4 AVC Video

Edition Details:

• Audio commentary by film critic Nick Pinkerton
• Archival interview with Jean Renoir (6:04)
• Booklet essay by film scholar Dudley Andrew


Blu-ray Release Date:

October 29th, 2019
Standard Blu-ray Case

Chapters 11

Comments:

NOTE: The below Blu-ray captures were taken directly from the Blu-ray disc.

ADDITION: Kino Blu-ray (October 2019): Kino have transferred Jean Renoir's La Marseillaise to Blu-ray. It appears to be from the same source as the 2007 DVD (same marks). The DVD Renoir set (fully reviewed by Gregory HERE) included a 30-minute documentary hosted by Martin Scorsese referencing the 7 films in this collection - 5 features and 2 shorts. So the 1080P has more than 6X the bitrate of the DVD. It improves generally in film grain support. There is still some flickering contrast and frame-specific damage (see last capture.) The detail advances so that you can see the make-up, wig costuming which becomes more transparent. In-motion the HD towers over the SD looking smoother devoid of compression artifacts that could be visible on the DVD.

On their Blu-ray, Kino use a DTS-HD Master 2.0 channel mono track (24-bit) in the original French language. It is another advancement in the film's audio and score credited to iconic (137 score credits up to 1970) composer Joseph Kosma (as Kosma) and one-timer Henry Sauveplane (as Sauveplane). There is also music by Wolfgang Amadeus Mozart and Johann Sebastian Bach as well as Claude Joseph Rouget de Lisle's La Marseillaise. It has the weakness in the higher end - a function of the production but is another advancement in depth over the lossy DVD audio. Kino offer optional English subtitles (see sample below) on their Region 'A' Blu-ray.

The Kino Blu-ray

sports an audio commentary by film critic Nick Pinkerton who is filled with knowledge about the Revolution and historical aspects of the film, the director, his brother, Pierre, who plays Le Roi de France Louis XVI in La Marseillaise. It's pretty high-brow stuff (idealistic realism and the spirit of the revolution) but I thought Pinkerton made it accessible throughout the film's 2 1/4 hour running time. There is also a 6-minute archival interview with Jean Renoir and the package contains a liner notes booklet with an essay by film scholar Dudley Andrew.

La Marseillaise is an epic from Jean Renoir and it is a homage to those non-aristocrats and non-royals with important stories to tell about an vital time in France's history. Many consider it one of the best films ever made on the French Revolution. Kino have done it justice on their Blu-ray

with a vastly improved a/v presentation and an educational commentary. For fans of the director, historical and French cinema - this amounts to a 'must-own'.

---
Studio Canal, Lionsgate (Jean Renoir - 3-Disc Collector's Edition) - Region 1 - NTSC
Kino - Region 'A' - Blu-ray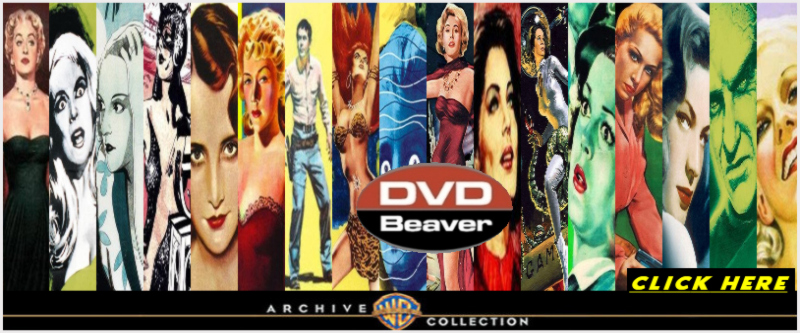 ---
CLICK EACH BLU-RAY CAPTURE TO SEE ALL IMAGES IN FULL 1920X1080 RESOLUTION
1)

Studio Canal, Lionsgate (Jean Renoir - 3-Disc Collector's Edition) - Region 1 - NTSC TOP

2) Kino - Region 'A' - Blu-ray BOTTOM
---
1)

Studio Canal, Lionsgate (Jean Renoir - 3-Disc Collector's Edition) - Region 1 - NTSC TOP

2) Kino - Region 'A' - Blu-ray BOTTOM
---
1)

Studio Canal, Lionsgate (Jean Renoir - 3-Disc Collector's Edition) - Region 1 - NTSC TOP

2) Kino - Region 'A' - Blu-ray BOTTOM
---
1)

Studio Canal, Lionsgate (Jean Renoir - 3-Disc Collector's Edition) - Region 1 - NTSC TOP

2) Kino - Region 'A' - Blu-ray BOTTOM
| | | |
| --- | --- | --- |
| Box Cover | | |
| | The set is fully reviewed here: | Also available on DVD from Kino: |
| Distribution | Studio Canal, Lionsgate (Jean Renoir - 3-Disc Collector's Edition) Home Video - Region 1 - NTSC | Kino - Region 'A' - Blu-ray |





| | |
| --- | --- |
| | S E A R C H D V D B e a v e r |