Review by Gary Tooze
Production:
Theatrical: Universal Pictures
Video: Universal Home Video
Disc:
Region: FREE (as verified by the Momitsu region FREE Blu-ray player)
Runtime: 1:55:45.772
Disc Size: 32,766,874,686 bytes
Feature Size: 28,972,541,952 bytes
Video Bitrate: 29.91 Mbps
Chapters: 18
Case: Custom Bookstyle case
Release date: October 29th, 2012
Video:
Aspect ratio: 1.85:1
Resolution: 1080p / 23.976 fps
Video codec: VC-1 Video
Audio:
DTS-HD Master Audio English 1804 kbps 2.0 / 48 kHz / 1804 kbps / 24-bit (DTS Core: 2.0 / 48 kHz / 1509 kbps / 24-bit)
DTS Audio French 448 kbps 2.0 / 48 kHz / 448 kbps / 24-bit
Subtitles:
English (SDH), Spanish, none
Extras:
•
The Story of Frenzy (44:46)

•
Production Photographs (17:01)

•
Theatrical Trailer (2:55)
My Scenes
Bitrate:
Description: Universally recognized as the Master of Suspense, the legendary Alfred Hitchcock directed some of cinema's most thrilling and unforgettable classics. Alfred Hitchcock: The Masterpiece Collection features 15 iconic films from the acclaimed director's illustrious career including Psycho, The Birds, Rear Window, Vertigo, North by Northwest and many more. Starring Hollywood favorites such as James Stewart, Cary Grant, Grace Kelly, Paul Newman, Janet Leigh, Anthony Perkins, Tippi Hedren, Sean Connery and Kim Novak, this definitive collection showcases a true cinematic master at his best. Featuring over 15 hours of insightful bonus features plus an exclusive collectible book, each film has been digitally restored from high resolution film elements for the ultimate Hitchcock experience.
***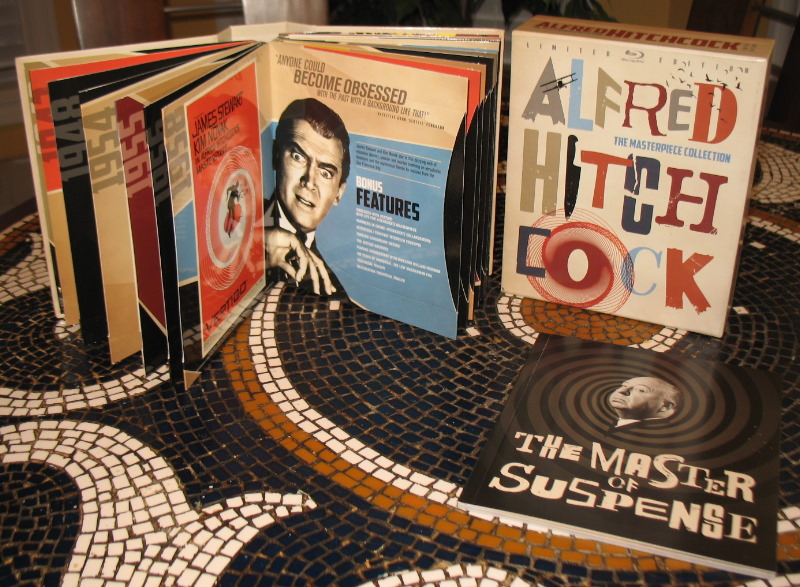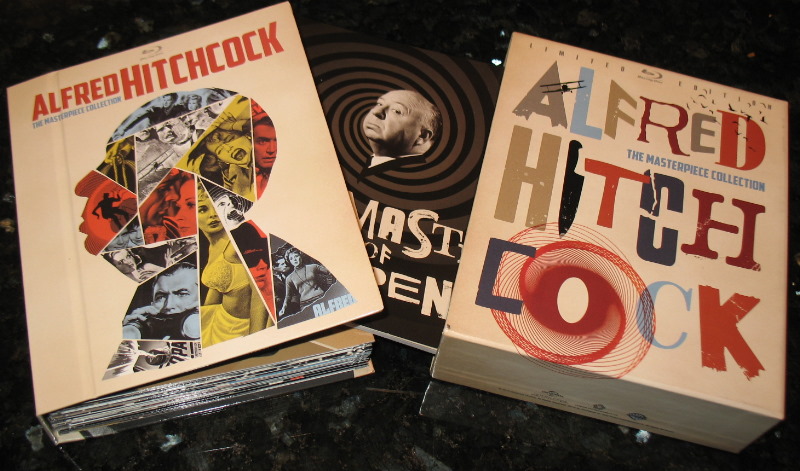 Alfred Hitchcock entered the 1970s with his commercial reputation virtually in tatters, a far cry from his stature at the start of the 1960s. Then, he'd been in the middle of the massively successful trio of movies, North by Northwest, Psycho, and The Birds, and was a ubiquitous presence on television thanks to his anthology series Alfred Hitchcock Presents -- but the series ended, and he'd suffered three expensive box-office failures in a row, Marnie, Torn Curtain, and Topaz, in the second half of the 1960s. He redeemed himself with Frenzy, however, which marked his return not only to England for the first time in 20 years but also to the subject matter with which he'd started his career in thrillers back in 1926 -- murder, and a hunt for a serial killer in London. As the latest female victim of the "Necktie Murderer" is found in the Thames, raped and strangled, we meet Richard Blaney (Jon Finch), a bitter, belligerent ex-Royal Air Force officer who can't seem to find his way in life. He drinks too much and holds grudges too easily, and has an explosive temper, which is very near the surface as he's just lost his job. We also meet his girlfriend, a barmaid (Anna Massey); his ex-wife, a professional matchmaker (Barbara Leigh-Hunt); and his best friend, Covent Garden fruit seller Bob Rusk (Barry Foster). Their connection to the necktie murders will be clear to us in the first 30 minutes of the movie and, not coincidentally, completely misinterpreted by the police, as Chief Inspector Oxford (Alec McCowan) and his men tighten a circle around the wrong man, who rapidly runs out of options and allies.
Excerpt from MRQE located HERE
The Film:
Alfred Hitchcock's FRENZY is a return to old forms by the master of suspense, whose newer forms have pleased movie critics but not his public. This is the kind of thriller Hitchcock was making in the 1940s, filled with macabre details, incongruous humor, and the desperation of a man convicted of a crime he didn't commit.

The only 1970s details are the violence and the nudity (both approached with a certain grisly abandon that has us imagining PSYCHO without the shower curtain). It's almost as if Hitchcock, at seventy-three, was consciously attempting to do once again what he did better than anyone else. His films since PSYCHO struck out into unfamiliar territory and even got him involved in the Cold War (TORN CURTAIN) and the fringes of fantasy (THE BIRDS). Here he's back at his old stand.
Excerpt from Roger Ebert at the Chicago Sun-Times located HERE
Hitchcock's return to Covent Garden, 'wrong man' plotting, the neuroses of sexual immaturity, and black-humoured slapstick ironies, tied up neatly in Anthony Shaffer's screenplay from the novel by Arthur Le Bern about the panic wrought by the 'necktie murderer', and glossed with the usual quota of stand-out sequences: the camera's descending recoil from a murderer's first-floor flat; a grisly wrestling match with a corpse in a lorry-load of potatoes; the inspector's mealtimes (almost a reverse homage to Chabrol); the one extended, disturbing seduction/rape/murder scene. A series of variations on themes of excess, surplus and waste from the most fastidious of directors.
Excerpt from TimeOut Film Guide located HERE

Image : NOTE: The below Blu-ray captures were taken directly from the Blu-ray disc.
At his site Enthusiasm.org Nick Wrigley stated about Universal's Blu-ray of Frenzy: "A completely re-rendered opening credit sequence for this new HD master introduces typographical inconsistencies, wrong fonts, typos, and multiple errors in crew members' names. Parts of the film are slathered in noticeable DVNR which causes undesirable effects. I can't recommend this disc. Dear Universal, when the credits get fixed (which hopefully involves simply putting the original credits back, regardless of softness or damage), please dial back the DVNR across the whole film too...". I *think* the credit sequence errors have been fixed but the image is heavy with edge-enhancement. At times it reminded me of the Blu-ray of Tremors (also Universal and also VC-1 encoded.) It is unfortunate because the image suffers with the grain never having a chance to come into prominence. It is not too waxy but is definitely 'over-sharpened'. I expect those less sensitive to EE will be fine with the 1.85:1 presentation. Colors look quite strong although also possibly enhanced. This is dual-layered with a high bitrate but for purists it will be considered a black-mark on the Alfred Hitchcock: The Masterpiece Collection.
CLICK EACH BLU-RAY CAPTURE TO SEE ALL IMAGES IN FULL 1920X1080 RESOLUTION
Zoomed in from the above - edge-enhancement halos around Hitchcock's bowler hat
Audio :
No surround bump - we get a DTS-HD Master in 2.0 channels at 1804 kbps. Ron Goodwin's (a composer for over 60 films) score is plenty British with solid bass sounding quite chilling in lossless. I was impressed with the buoyancy and depth - there are optional subtitles and m
y
Momitsu
has identified it as being a region FREE.
Extras :
Same extras from the past DVD with the 45-minute Laurent Bouzereau documentary The Story of Frenzy, some 'Production Photographs' and a theatrical trailer. The BD disc is bookmark-able with the My Scenes feature.
BOTTOM LINE:
Universal aren't going to re-transfer Frenzy and remove the manipulation so this is the best we will get and as long as you don't obsess on it - you can still enjoy the film which eeks into the director's top 10. The Blu-ray package gets a black eye but stands up strong with the most important titles looking far more perfect. I don't consider this a deal-breaker for the package.
Gary Tooze
October 23rd, 2012