Comments
NOTE: The below Blu-ray captures were obtained directly from the Blu-ray disc.

Newly remastered in 4K for its 30th Anniversary, Paramount bring us Mary Lambert's 1989 "Pet Sematary" in a 2-disc set with both a

4K UHD disc as well as a separate Blu-ray. The disc is a dual-layered affair, with the 1.78:1 image given a high bitrate. The good news is that this new remastering improves some rather dull color-tones of the previous release. Blue-ish grays are now skewing a little more brown, which is certainly a step in the right direction. Both the 4K image and the Blu-ray benefit from a much darker and more detailed picture, on our system. The framing is ever-so-slightly different, signaling that this transfer is most likely from the original camera negative. Grain is wonderfully rich and consistent throughout the 4K UHD presentation, supporting a strong film-like texture. Though this new remastering is darker, there is no information lost, in fact the great contrast shows a wide range of detail amidst parts of the image that were once uniformly black.

There are so many audio options here, starting with either an English DTS-HD Master audio or descriptive English 5.1 track. Following this are many 2.0 options; German, Spanish (Espana), French, Italian, Japanese, as well as mono tracks for Spanish (latino-america) and Portuguese. There are a bunch of subtitle options here as well; English, English SDH, Danish, German, Spanish (Espana and Latino America), French, Italian, Japanese, Dutch, Norwegian, Portuguese, Finnish, and Swedish. This is a Region Free Blu-ray, and as always 4K UHD discs are also Region Free.

"Pet Sematary - Fear and Remembrance" is a 7-minute mix of footage from the 1989 film and its new 2019 remake, along with interviews with producer Mark Vahradian, screenwriter Jeff Buhler, actors Jason Clarke, John Lithgow and Amy Seimetz, production designer Todd Cherniawsky, and directors Kevin Kolsch and Dennis Widmyer. This group spends the rather brief time reminiscing about how the original film scared them. "Pet Sematary - Revisitation" is a 10-minute interview with director Mary Lambert. Lambert talks about her love for Stephen King, even going so far as to call him the Charles Dickens of the 21st Century. The director goes on to explain how she got the gig while working on music videos, and how the film came to fruition. The previously released commentary with Lambert is also here as an option. An image gallery is also included, as are the extras that were originally on the 2012 Blu-ray (included not on the 4K disc, but on the accompanying BD disc).

"Pet Sematary" is a devastating story dealing with grief and trauma. One can't help but think of the commonly accepted idea that moving to a new house can be more stressful than a death in the family. Well, this family moves to a new house within the first few minutes and things only get worse from there on. Mary Lambert's direction of King's script (and novel) is quite powerful, with moments of vivid, almost grotesque imagery. Peppered throughout the film are moments of both parents previous traumas, that haunt them as apparitions and seem to shape their current grief. The 4K UHD visuals show a somewhat significant upgrade in detail over the inferior previous releases, although perhaps the colors are not exactly as theatrically shown but this again can vary depending on your system. Recommended to Stephen King and horror fans.

-

Colin Zavitz


NOTE:

DVDBeaver have over 5,000 Blu-ray reviews on this website and over 10,000 disc reviews in total. The problem with reviews that use screen captures are standardization of the methodology used to obtain them - and while we have recently made an adjustment to improve representation in this area - both un-standardized, un-calibrated, computer monitors and a variety of home theatre viewing systems become a factor. This makes comparisons all the more important since the images are all viewed on the same monitor and the differences are apparent.

4K Ultra HD

produces another significant issue - it is likely that the monitor you are seeing this review is not an HDR-compatible display (High Dynamic Range) where each pixel can be assigned with a wider and notably granular range of color and light.

We have reviewed the following

4K UHD packages to date: 2001: A Space Odyssey (using the included Blu-ray to showcase the new restoration color difference), The Neon Demon (No HDR), Dawn of the Dead (No HDR), Saving Private Ryan (simulated HDR and 'raw' captures), Suspiria (No HDR), The Texas Chain Saw Massacre (No HDR), The Big Lebowski, Schindler's List, and I Am Legend (simulated and 'raw' HDR captures).

Our adjustment is trying to

simulate the same strong color scheme - we cannot - but it is definitely closer than the 4K UHD captures as viewed on a standard computer monitor. We have included one 'raw' un-simulated' capture to show detail in the 3,840 by 2,160 resolution.

We are using an LG B6 65" 4K UHD HDR OLED TV display supporting both HDR & Dolby Vision: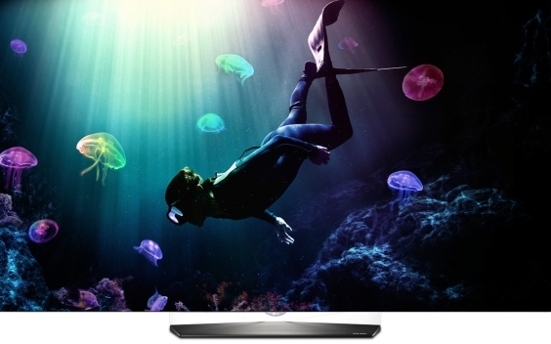 and an Oppo UDP-203 4K Ultra HD Blu-ray Disc Player with HDR & Dolby Vision (UHD, Blu-ray, 3D, DVD, DVD-Audio, SACD and CD).

But on your computer monitor we cannot due justice to the 4K Ultra HD image. After extensive attempts - we have come close. Before the world screams - our simulation captures are not standardized (for future reviews) and do not give a valid representation - yes, the 4K UHD is certainly superior to our simulation.

The captures we have taken are native resolution: 3,840 by 2,160 pixels which you can see when you click on them. The resolution in 4K movie theaters is marginally higher at 4,096 by 2,160 pixels. To appreciate the advancement mathematically it is 4X the number of pixels on a 1080p Blu-ray display, and almost 24X times the resolution of your old SD Sony Trinitron tube television (standard definition).

***

ADDITION: Paramount - Region FREE -

Blu-ray (September 2012): Some colors certainly perk-up and skin tones warm, cat's eyes brighten etc. in 1080P to, presumably, more accurate hues. There is some information lost in the frame edges but overall the visuals are a typical advancement over SD with richer contrast (bolder) and superior detail. It is still transferred at 1.78:1 and provides a strong presentation with background grain and no intrusive artifacts. The Blu-ray is dual-layered with a high bitrate.

Horror aficionados will appreciate the DTS-HD Master 5.1 at 3923 kbps which has some sharp separations and fills the soundstage with an eerie aura. Kudos to Elliot Goldenthal's score which benefits from the lossless transfer. There are optional subtitles on the region FREE Blu-ray disc.

Extras mimic the DVD with the audio commentary by director Mary Lambert and over 1/2 hour of Stephen King's related featurettes. There is no trailer for Star Trek and The 4400 as found on the 2006 SE DVD.

King fans will be quite pleased with this Blu-ray release that advances quite handily over its SD counterpart. The entire horror genre can be 'made' or 'broken' with the atmosphere and this 1080P audio and lossless video export shuddering chills in the HD presentation. Recommended!

-

Gary Tooze