Review by Gary Tooze
Production:
Theatrical: Dino de Laurentiis Cinematografica
Video: Paramount
Disc:
Region: FREE! (as verified by the Momitsu region FREE Blu-ray player)
Runtime: 1:38:00.916
Disc Size: 27,587,172,021 bytes
Feature Size: 26,632,531,968 bytes
Video Bitrate: 31.99 Mbps
Chapters: 19
Case: Standard Blu-ray case
Release date: July 3rd, 2012
Video:
Aspect ratio: 2.35:1
Resolution: 1080p / 23.976 fps
Video codec: MPEG-4 AVC Video
Audio:
Dolby TrueHD Audio English 1151 kbps 2.0 / 48 kHz / 1151 kbps / 16-bit (AC3 Embedded: 2.0 / 48 kHz / 224 kbps / DN -4dB)
Dolby Digital Audio French 224 kbps 2.0 / 48 kHz / 224 kbps / DN -4dB
Dolby Digital Audio Spanish 224 kbps 2.0 / 48 kHz / 224 kbps / DN -4dBs
Subtitles:
English (SDH), English, French, Portuguese, Spanish, none
Extras:
•
Trailer (3:21)
Bitrate:
Description: Barbarella is marked by the same audacity and originality, fantasy, humor, beauty and horror, cruelty and eroticism that make comic books such a favorite. The setting is the planet Lythion in the year 40,000, when Barbarella (Jane Fonda) makes a forced landing while traveling through space. She acts like a female James Bond, vanquishing evil in the forms of robots and monsters. She also rewards, in an uninhibited manner, the handsome men who assist her in the adventure. Whether she is wrestling with Black Guards, the evil Queen, or the Angel Pygar, she just can't seem to avoid losing at least a part of her skin-tight space suit!
The Film:
Vadim kicks off his adaptation of Jean-Claude Forest's 'adult' comic strip by stripping Fonda starkers. From there on it's typically vacuous titillation as Barbarella takes off for the mysterious planet Sorgo in 40,000 AD, there to survive attack by perambulating dolls with vampire fangs, receive her sexual initiation from a hairy primitive, fall in love with a blind angel, be whisked off to an alarming Lesbian encounter with the tyrannical Black Queen, etc. But Terry Southern's dialogue occasionally sparkles, and the imaginative designs, as shot by Claude Renoir, look really splendid.
Excerpt from TimeOut Film Guide located HERE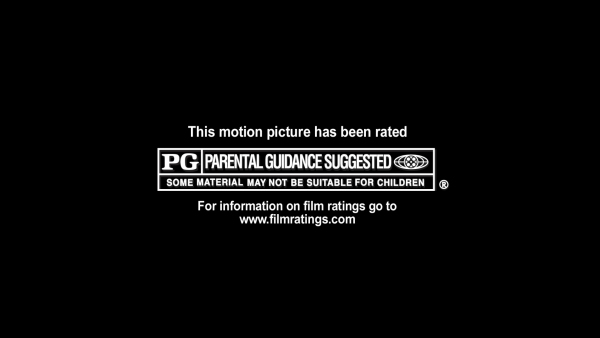 A voluptuous outer space agent travels to another galaxy in search of a missing inventor in this science fiction send-up. Barbarella (Jane Fonda), an interstellar representative of the united Earth government in the 41st century, is dispatched to locate scientist Durand Durand, whose positronic ray, if not recovered, could signal the end of humanity. Outfitted in an array of stunning Star Trek/Bond girl outfits and cruising around in a plush, psychedelic spaceship, Barbarella travels to the Tau Seti system and promptly crash-lands. She then spends the rest of the film discovering the joys of interstellar sex with a keeper of feral children (Ugo Tognazzi), a blind, beatific angel (John Phillip Law), and an inept revolutionary named Dildano (David Hemmings). Slowly but surely, she also finds her way to Durand Durand by moving from one exotic, Wizard of Oz-style locale to another. Along the way, she meets the kindly Professor Ping (a surprisingly verbal Marcel Marceau), a Eurotrash dominatrix named the Great Tyrant (Rolling Stones gal pal Anita Pallenberg), and the Concierge (Milo O'Shea), a strangely familiar lackey of the Great Tyrant who tries to destroy Barbarella with his great big organ of love. Jean-Claude Forest, who created the character Barbarella in 1962 for V-Magazine, served as visual advisor on the adaptation. The film's missing scientist character famously inspired the band name of '80s pop stars Duran Duran (who altered the spelling slightly). Almost two decades later, the film also inspired electronic act Matmos, which was named after the aqueous personification of evil unleashed by the Concierge at the movie's climax.
Excerpt from MRQE located HERE

Image : NOTE: The below Blu-ray captures were taken directly from the Blu-ray disc.
Barbarella looks impressive on Blu-ray from Paramount - blowing away the previous, faded, DVD editions. Colors are vibrant, detail advances and there is some grain visible. This sneaks into dual-layered territory and has a high bitrate. There is a touch of noise. There is no gloss and contrast exhibits healthy, rich black levels. This Blu-ray image is exceptionally clean and showcases the film's, often psychedelic, art direction very adeptly. This Blu-ray probably looks like the film Barbarella and it advances beyond the last DVD editions in several key areas - notably detail and colors.
CLICK EACH BLU-RAY CAPTURE TO SEE ALL IMAGES IN FULL 1920X1080 RESOLUTION
Audio :
The Dolby TrueHD 2.0 channel at 1151 kbps exports the Charles Fox bouncy score and the sci-fi sound effects crisply but without much depth. There is some perceived buoyancy and overall the track handles the stereo mix without issue. There are optional subtitles and m
y
Momitsu
has identified it as being a region FREE disc playable on
Blu-ray
machines worldwide.
Extras :
Nothing but a trailer.
BOTTOM LINE:
Barbarella has built-in kitsch value and it is still a cute, sexy film from the funky credits to the consistent T + A and innuendos. Wide-eyed Jane Fonda is smoking hot and I can't imagine the comic-strip aspects being done more... authentically via live-action film medium. The Blu-ray supplies a very strong a/v presentation and I can see many getting some kicks out of this despite being bare-bones. Sure, recommended!
Gary Tooze
June 21st, 2012