Review by Gary Tooze
Production:
Theatrical: Spelling Entertainment
Video: New Line
Disc:
Region: FREE! (as verified by the Momitsu region FREE Blu-ray player)
Runtime: 2:04:19.994
Disc Size: 28,281,429,948 bytes
Feature Size: 26,955,079,680 bytes
Video Bitrate: 22.94 Mbps
Chapters: 24
Case: Standard Blu-ray case
Release date: September 7th, 2010
Video:
Aspect ratio: 1.78:1
Resolution: 1080p / 23.976 fps
Video codec: VC-1 Video
Audio:
DTS-HD Master Audio English 3844 kbps 5.1 / 48 kHz / 3844 kbps / 24-bit (DTS Core: 5.1 / 48 kHz / 1509 kbps / 24-bit)
Dolby Digital Audio English 192 kbps 2.0 / 48 kHz / 192 kbps / DN -4dB / Dolby Surround
Dolby Digital Audio French 192 kbps 2.0 / 48 kHz / 192 kbps / DN -4dB / Dolby Surround
Subtitles:
English (SDH), French, Spanish, none
Extras:
• Commentary with Robert Altman and Michael Tolkin
• One on One with Robert Altman (16:55 in SD)
• Theatrical Trailer (2:10 - SD)
•
5 Deleted Scenes
(13:32 - SD)
Bitrate:
Description: "Movies. Now more than ever!" That's the motto of the movie studio where fast-tracking exec Griffin Mill (Tim Robbins) works. But rumor has it a power play could push Mill out. And a rejected writer who's sending anonymous death threats could push him under. Robert Altman directs this acclaimed and satiric love/hate valentine to Hollywood, and from the bravura opening tracking shot to the spot-the-star cameos (60+!) to the inside skinny of studio life to the gleeful finale, you're in good, knowing hands. The Player. Now more than ever!
The Film:
If Robert Altman's The Player were nothing more than an ingenious, gleefully close-to-the-bone satirical thriller about Hollywood in the age of high concept...well, that alone would be plenty to sing about. The film's achievement doesn't end there, though. Miraculously, The Player is a true comeback for Altman — a return, after more than 15 years, to the infinitely sly and supple virtuosity that marked his great films of the '70s.

In M*A*S*H (1970), Brewster McCloud (1970), McCabe and Mrs. Miller (1971), The Long Goodbye (1973), and Nashville (1975), Altman achieved a whirling, offhand mastery that expanded our very notion of what a movie could be. With their stoned cascades of overlapping dialogue, their delicate blend of compassion and cynicism (his critics always saw the latter and missed the former), their multicharacter narratives that just seemed to evolve, as if the director had eagerly filmed everyone who wandered in front of his camera, Altman's movies had a transcendent everydayness. He took the chaos and banality, the exuberance and blind optimism of American life and fused them into a teeming crazy quilt — a spontaneous mirror image of a nation torn between its reality and its dreams.
Excerpt from Owen Gleiberman at Entertainment Weekly located HERE
Image :
NOTE: The below Blu-ray captures were taken directly from the
Blu-ray disc.
The Player is a film that will never look digitally pristine - even on Blu-ray. It can't improve beyond the stock used and it wasn't meant to 'wow' you with impressive visuals. This is true of most Altman films. Comparing to many other movies of the same era now available on digital - The Player can look unimpressively soft and hazy. This is not the, finger-wagging, fault of the transfer. To show some of how the move really has benefited to the rendering to 1080P - we have added some captures from the 1997 DVD Special Edition below. It represents a dramatic increase in detail and colors... but is still 'Altman-esque' :). It can even look like it has had DNR (digital noise removal) - a practice that New Line have become one of the major 'baddies' (see Dark City) BUT I still see plenty of noise here - most notable in the darker sequences where Griffin Mill (Robbins) meets with writer David Kahane (Vincent D'Onofrio). There is even some depth but detail will never rise to crystal clarity in Altman's The Player. Comparatively speaking though - it looks significantly superior to the pasty-looking DVD version - the Blu-ray is 5 X the bitrate. The transfer is dual-layered utilizing the VC-1 encode but I have no evidence to suggest an even stronger transfer would produce vastly superior results in the video presentation. It 'looks the way it looks' and much closer to theatrical.
CLICK EACH BLU-RAY CAPTURE TO SEE ALL IMAGES IN FULL 1920X1080 RESOLUTION
New Line - Region FREE - Blu-ray TOP vs. New Line - Region 1 - NTSC - BOTTOM
New Line - Region FREE - Blu-ray TOP vs. New Line - Region 1 - NTSC - BOTTOM
New Line - Region FREE - Blu-ray TOP vs. New Line - Region 1 - NTSC - BOTTOM
Audio :
The audio is a strong lossless DTS-HD Master 5.1 at 3844 kbps. Altman's trademark scattered dialogue blending and mixing conversations sounds clean and excellent. This is not an aggressive sounding film but separations do exist on the gentler level. Thomas Newman's score switches gears accordingly and can sound crisp and impressive. There are optional subtitles and m
y
Momitsu
has identified it as being a region FREE disc playable on
Blu-ray
machines worldwide.
Extras :
Unfortunately, an opportunity was missed here and there are no new supplements. Found on the DVD is the edited commentary with Robert Altman and Michael Tolkin explaining motivations behind certain production choices, the pleasant and somewhat revealing 17-minute 'One on One' with the director and 5 deleted scenes - all in SD. There is also a theatrical trailer. The commentary is golden to the legion of Altman fans - the one-on-one interesting as well but offering something new would have certainly sweetened the pot for a potential purchase. Still there is significant value for those who don't already own the DVD.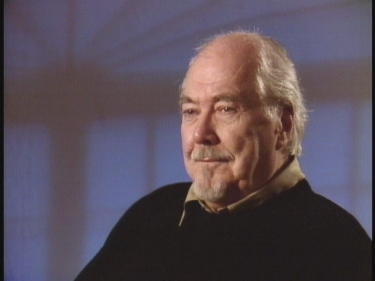 BOTTOM LINE:
While this isn't the Blu-ray you grab to impress your visitors with the strength of your system - it is s film that takes advantage of the a/v superiorities of the format - but, like much of the director's work - it does so in subtle ways. This is a film all at once filled with morality, love and painfully amusing satire - with half the Hollywood phonebook present onscreen at varying intervals. The Player remains a VERY special film and the Blu-ray absolutely blows away the older DVD despite the lack of new extras. This is a film I can revisit every few years - recommended!
Gary Tooze
September 1st, 2010