We have started a Patreon page with the hopes that some of our followers would be willing to donate a small amount to keep DVDBeaver alive. We are a tiny niche, so your generosity is vital to our existence.

We are talking about a minimum of $0.10 - $0.15 a day, perhaps a quarter (or more) to those who won't miss it from their budget. It equates to buying DVDBeaver a coffee once, twice or a few times a month. You can then participate in our monthly Silent auctions, and have exclusive access to many 'bonus' High Resolution screen captures - both 4K UHD and Blu-ray (see HERE).

To those that are unfamiliar, Patreon is a secure/verified third-party service where users can agree to a monthly donation via credit card or PayPal by clicking the button below.






| | |
| --- | --- |
| | S E A R C H D V D B e a v e r |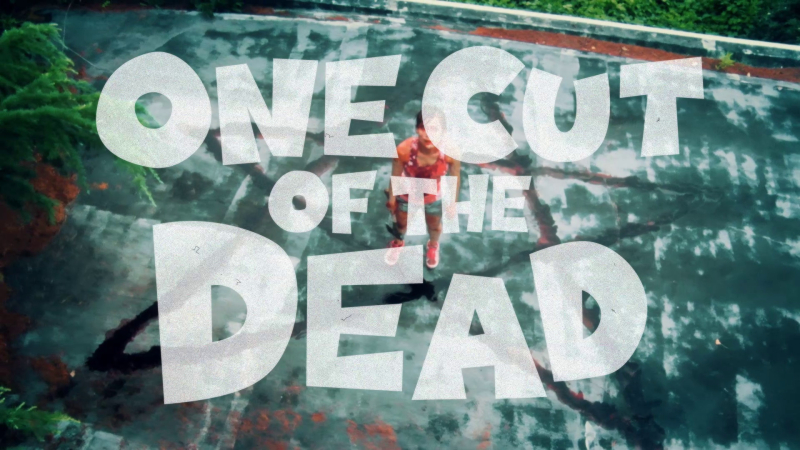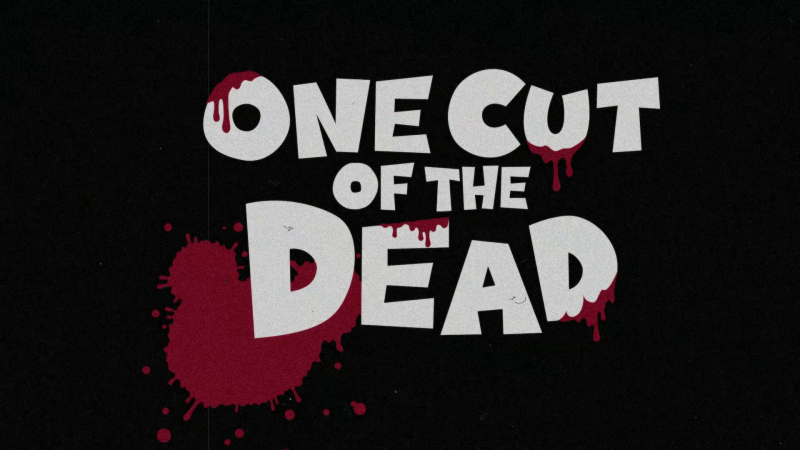 (aka "Kamera o tomeru na")
Directed by Shin'ichir๔ Ueda
Japan 2017
The most successful independent film in Japanese cinema history! Opening on just 2 screens, ONE CUT OF THE DEAD grossed more than $30 million and spent more time in the Box Office Top 10 than any other film!

A cast of relative unknowns, a brilliantly disguised low budget and an epic, 37-minute opening single take makes Shinichiro Ueda's feature debut a bright, breezy and laugh-out-loud hilarious zombie comedy. A film crew is shooting a zombie horror flick in an abandoned water filtration plant, allegedly used for human experiments by the military. Just as the director browbeats his actors and demands more special effects blood, a real zombie apocalypse erupts, much to his auteur delight.
***
What's better than a zombie movie? A zombie movie within a zombie movie within a delightful tongue-in-cheek look into the filmmaking process. Ueda Shinichiro's low-budget indie sensation One Cut of the Dead has turned into a sleeper box office hit in Japan and a genre favorite for international film fests. The wildly unpredictable comedy begins with a 37-minute long take of a zombie outbreak at an abandoned water filtration plant that serves as the set of a low-budget zombie movie. The menacing director (Hamatsu Takayuki) keeps the camera rolling when the undead attack and the carnage turns real.
Posters
Theatrical Release: November 4th, 2017 (Tokyo)
Reviews More Reviews DVD Reviews
Review: Third Window - Region FREE - Blu-ray
Box Cover

CLICK to order from:

Re-issued June 2019:

Also Asian Blu-ray Editions:

Distribution
Third Window - Region FREE - Blu-ray
Runtime
1:35:47.408
Video

1.78:1 1080P Single-layered Blu-ray

Disc Size:

24,616,819,593 bytes

Feature: 24,233,988,096 bytes

Video Bitrate:

29.96 Mbps

Codec: MPEG-4 AVC Video

NOTE: The Vertical axis represents the bits transferred per second. The Horizontal is the time in minutes.

Bitrate Blu-ray:

Audio

DTS-HD Master Audio Japanese 2007 kbps 2.0 / 48 kHz / 2007 kbps / 24-bit (DTS Core: 2.0 / 48 kHz / 1509 kbps / 24-bit)

Subtitles
English, None
Features
Release Information:
Studio: Third Window

1.78:1 1080P Single-layered Blu-ray

Disc Size:

24,616,819,593 bytes

Feature: 24,233,988,096 bytes

Video Bitrate:

29.96 Mbps

Codec: MPEG-4 AVC Video

Edition Details:

•

Interview with director Shinichiro Ueda (17:36)
• Making Of (43:57)
• Take 8 short film (19:53)
• Outtakes (4:37)
• Go-Pro version of one-cut (38:03)
• POM TV Instruction Video (0:59)


Blu-ray Release Date:

December 4th, 2018
Standard Blu-ray Case inside cardboard slipcase

Chapters 12

Comments:

NOTE: The below Blu-ray captures were taken directly from the Blu-ray disc.

Third Window out of the UK bring the Indie Zombie-comedy One Cut of the Dead to Blu-ray. The feature is on a single-layered Blu-ray in 1080P with a high bitrate. It has a second single-layered BD of extras (how about all on a dual-layered BD?) The 36-minute opening long take sequence was shot with a Sony HXR-NX100 although it tends to resemble 16-mm without the grain. This was to give the representation of 'being filmed' as this is essentially a film-within-a-film. The cleaner segments were shot with a Sony a7R II. It is presented in the 1.78:1 aspect ratio and the juxtaposition of the two formats is obvious. Nether look perfect and the jittery hand-held motion is nauseating. It serves its purposes for the film plot. Captures are below.

The film is presented in its original 2.0 via a linear PCM (24-bit) track in the original Japanese and belies the Indie roots although everything is audible but there are few co-ordinate effects with depth. The film features a score Kyle Nagai and it adds some flavor to the presentation. There are optional English subtitles on this Region FREE Blu-ray.

Supplements include a 17-minute interview with director Shinichiro Ueda who discusses the evolution of One Cut of the Dead, how he choose cast members etc. There is also a 3/4 hour
Making Of... with behind the scenes shots of rehearsal etc. The 20-minute Take 8 short film has some amusing moments regarding wedding nuptials. There are also 5-minutes of Outtakes and a 40-minute Go-Pro version of the one-cut opening sequence. Lastly, is a minute-long POM TV Instructional Video. The package has a slipcase.

This independent film can look like it is thrown-together haphazardly but the was some decent thought behind it. My complaint is that it is basically a very low-budget horror for 1/2 hour followed by its making of features in superior quality. I think it makes for a good one-off without much repeat value. The Blu-ray has some value for those keen on venturing through One Cut of the Dead.! Let's see what these guys can do as an encore...

---
Menus / Extras
---
CLICK EACH BLU-RAY CAPTURE TO SEE ALL IMAGES IN FULL 1920X1080 RESOLUTION