Genius Products - Region FREE - Blu-ray vs. Momentum Pictures - Region 'B' - Blu-ray
Comparison
by Leonard Norwitz and
Felix Kellewald
Studio:
Theatrical: Dimension Films
Blu-ray: Genius Products/Dimension Home Entertainment
/
Momentum Pictures
Disc:
Region: FREE /
Momentum Pictures is region 'B'-locked
Runtime: 1:53:36.851
Chapters: 20
Feature Size: Size: 29,754,335,232 bytes
/
29,754,335,232 bytes
Disc Size: 37,877,616,308 bytes
/
37,877,616,308 bytes
Average Bitrate: 34.92 Mbps
/
34.92 Mbps
Case: Standard Amaray Blu-ray case
/ thicker UK Blu-ray case
Release date: December 16th, 2008 /
January 26th, 2009
Video:
Aspect ratio: 2.35:1
Resolution: 1080p
Video codec: MPEG-4 AVC
Bitrate:
Genius Products - Region FREE - Blu-ray TOP vs. Momentum Pictures - Region 'B' - Blu-ray BOTTOM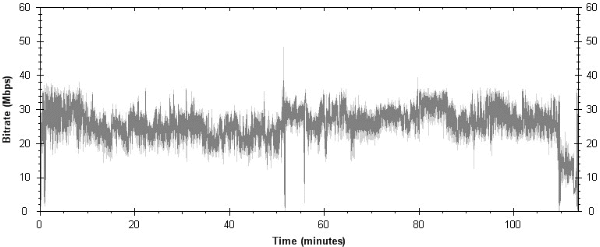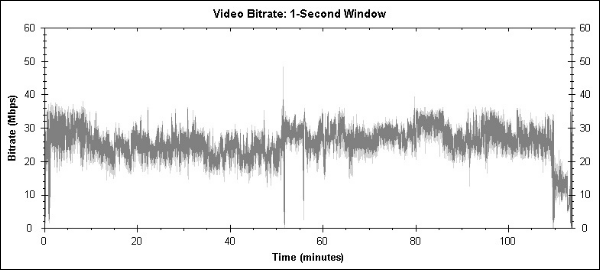 Audio (exact nsame on both):
Dolby TrueHD Audio English 3073 kbps 5.1 / 48 kHz / 3073 kbps / 24-bit (AC3 Core: 5.1 / 48 kHz / 640 kbps)
Dolby Digital Audio English 640 kbps 5.1 / 48 kHz / 640 kbps
Dolby Digital Audio French 640 kbps 5.1 / 48 kHz / 640 kbps
Dolby Digital Audio Italian 640 kbps 5.1 / 48 kHz / 640 kbps
Dolby Digital Audio Spanish 640 kbps 5.1 / 48 kHz / 640 kbps
Subtitles (exact same on both):
English SDH & Spanish (feature film)
Extras (exact same on both):
• Stunts on Wheels: The Legendary Drivers of Death Proof (20:39)
• Introducing ZoŽ Bell (08:57)
• Kurt Russell as Stuntman Mike (09:32)
• Finding Quentin's Gals (21:13)
• Uncut Version of 'Baby, It's You' Performed by Mary Elizabeth Winstead (01:45)
• The Guys of Death Proof (08:14)
• Quentin Tarantino's Greatest Collaborator: Editor Sally Menke (04:36)
• Double Dare Trailer (02:35)
• Death Proof International Trailer (02:20)
• International Poster Gallery
• Extended Music Cues
• BD-Live
NOTE: Thank to Felix - we can identify that the two releases are the exact same transfer, audio and extras but the UK Momentum is region 'B'-locked where the US release is region FREE (Thanks Felix!)
Film Comment: They say they don't make movies like they used to, and it's true. Movies are a reflection of their time. Body Heat, Chinatown and L.A. Confidential may be noirish, but they aren't noir. O Brother Where Art Thou? isn't really the movie that John L. Sullivan wanted to make, and Bridges of Madison County may harken back to the romances of times gone by, requiring several hankies but Meryll Streep isn't Barbara Stanwyck or Bette Davis and Clint Eastwood isn't William Wyler or Frank Capra. Close as we are in time to the low-budget exploitation and slasher movies of the 70s, Quentin Tarantino's Death Proof isn't exactly Grindhouse, despite the title. It's too expensive, too well photographed, too well written and it has the benefit Kurt Russell and Zoe Bell.

For all it's digitally enhanced scratches and missing frames – which, thanks be, let up as the movie gets on – Death Proof – and Robert Rodriguez' Planet Terror, which makes up the first half of what was billed as "Grindhouse" when it first appeared in theatres last year, are much better movies than your typical Grindhouse fare. On the other hand, like those movies of yesteryear, these two films are best enjoyed with friends screaming at the screen, lots of popcorn and imaginary previously owned gum on the floor.

The Film: 7
Death Proof was separated out from the original Grindhouse double feature and shown at Cannes with an additional 27 minutes, and is the version we see here. The extra footage benefits the second half of the story, especially. I think it is correct to see the shorter version as part of the double feature, else the theatrical experience would have been nearly three and a half hours. As separate features, and watched leisurely at home, both movies can be expanded to standalone feature length.

The key words here are: chick-driven action, revenge, classic car demolition flic. Kurt Russell plays Stuntman Mike, a man who took David Cronenberg's 1996 sleek, erotic film, Crash, to its irrational conclusion. He likes to stalk sexually preoccupied women and treat them to his "Death Proof" stunt car. The movie is divided into two parts, each with a different set of women for Mike to prove himself. As the second story gets under way, we see how this new group of gals are not only better actresses, they have some special resources of their own.

Death Proof grew on me as it went along. As I mentioned earlier, the writing, and therefore the characters, is much more engaging than your usual Grindhouse fare. It was nice to see a film that is not-PC, not full of faux-irony and thumbs its nose at your basic conventions for the sake of watching the world burn.
Image: 6-7
/8
NOTE: The below Blu-ray captures were ripped directly from the
Blu-ray disc.

Not nearly to same extent as Planet Terror, Death Proof begins in fits and starts with annoying (or, if you're inclined to see it that way, amusing) patches of digitally created scratches. These "defects" are unconvincing as such in high definition – and that's the rub. More than that, as the movie movies along we can see how really good the image is, which is not typical of theatrical Grindhouse. I find the attempt at making the image look compromised just a little silly – seeing as how this is home video, not the theater – and certainly not the same print on its 400th showing. Fortunately, these "defects" don't last all that long and we can get down to a decent looking image.
CLICK EACH BLU-RAY CAPTURE TO SEE ALL IMAGES IN FULL 1920X1080 RESOLUTION
Genius Products - Region FREE - Blu-ray TOP vs.
Momentum Pictures - Region 'B' -
Blu-ray
BOTTOM
Genius Products - Region FREE - Blu-ray TOP vs. Momentum Pictures - Region 'B' - Blu-ray BOTTOM
Audio & Music:
8

One of my complaints about Hell Ride was its lack of convincing audio: no roaring cycles to insult or bathe your eardrums – which, of course, made it a better Grindhouse movie, but a less satisfactory High Def experience. Not so here. Once these cars rev up and tear ass through the countryside and into each other, there is some serious metal and rubber noises. And, just to show that the folks at Genius were on their toes: the Extended Music Cues in the Extra Features are presented in uncompressed PCM: That gets my vote.
Operations: 4
Unusually slow loading. I recommend you avoid the Top Menu button to return to the menu from special features: very slow. Using chapter advance from special features crashed my player the first time; I had to reboot. There's no Play All function for the special features.

Extras: 7
In place of a commentary, Tarantino, in his fun, high energy way, hosts most of the extra features which cover the important aspects of casting (distinguishing the two sets of girls), the cars (remember Vanishing Point!), the stunts (T says all those stunts are at 80+ mph! – Jeez!), the editing (I hadn't realized that Sally Menke is to Tarantino what Thelma Schoonmaker is to Scorsese.) I found the segments about stuntwoman Zoe Bell most fascinating, and seeing raw footage of her at work was even more spectacular for its being what it was. I would have liked the features in high def, but the quality was good, and none of the segments was long enough to be in the slightest way fatiguing. I did miss a Play All function, however.
Bottom line:
7

I think I liked this movie more than some. I'm not convinced, however, that high def is the way to go for the image (unlike the audio) if we insist on the pseudo-defects. At least Planet Terror
includes an option to watch the movie sans scratches, which is good, because it has so many more than Death Proof.
There's not much to say, the transfer on the Momentum is identical to the byte. The information on the case omits the Spanish subtitles but they're there, and so are all the duplicate audio tracks and Extras. The only difference of importance is that the disc is locked to Region B.
Leonard Norwitz
December 4th, 2008
Felix Kellewald
21st February 2010