NOTE: The below Blu-ray and 4K Ultra HD captures were taken directly from the discs.
ADDITION: Turbine Media Group - 3-disc - Region FREE - 4K Ultra HD (May 2018): The captures we have taken are native resolution: 3,840 by 2,160 pixels which you can see when you click on them.
NOTE: The resolution in 4K movie theaters is marginally higher at 4,096 by 2,160 pixels. To appreciate the advancement mathematically it is 4X the number of pixels on a 1080p Blu-ray display, and almost 24X times the resolution of your old SD Sony Trinitron tube television (standard definition). The resolution translated here to a larger image.
We are using an LG B6 65" 4K UHD HDR OLED TV display supporting both HDR & Dolby Vision: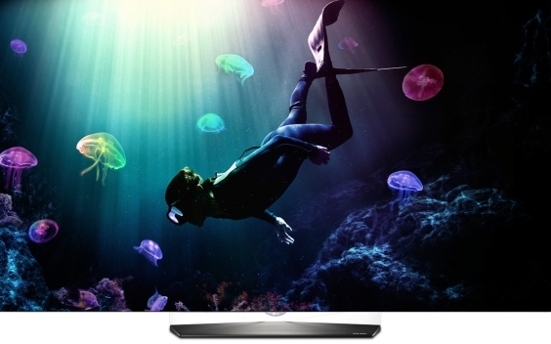 and an Oppo UDP-203 4K Ultra HD Blu-ray Disc Player with HDR & Dolby Vision (UHD, Blu-ray, 3D, DVD, DVD-Audio, SACD and CD).

This Turbine Media Group 4K Ultra HD out of Germany is 3 discs - an 4K Ultra HD Blu-ray of the feature (3,840 by 2,160) with 14 audio track options including four commentaries, another dual-layered Blu-ray of the film in 1080P and a third Blu-ray with extras (SD + HD).
The Turbine Media Group 4K Ultra HD The Texas Chainsaw Massacre does NOT have HDR (High Dynamic Range).
The cameras used for The Texas Chainsaw Massacre were the Bolex HR 16 and Eclair ACL16, the negative format was 16 mm (Eastman Ektachrome 25T 7252) and the cinematographic process utilized Super 16 with the printed film format being a 35 mm (blow-up), sooo... in HD, and especially Ultra HD, it should be very grainy.
What we notice is the colors are richer and deeper (see the blue sky and green trees in the first matched capture), that it is in the correct 1.85:1 aspect ratio (not 1.78:1 - slightly opened-up - like most other digital releases), contrast is superior and, of course, the abundant grain is more consistent and film-like. The Dark Sky Blu-ray compared here has some digitization issues and can look glossy - which can looks like sharp-video but it is not accurate - grain sufffered. There are 4K restorations of the film on Blu-ray.
The colors are cooler (accurate) and have an edge and have an edge in depth with the black levels appearing more dense. Those who appreciate film texture will find it very pleasing. It is a notable notch above the 2008 Blu-ray in terms of video. The Ultra HD resolution increase has greatly benefitted the presentation in terms of making it more a true representation of 1974's The Texas Chainsaw Massacre.
Audio has many options; For both German DUB and original English language, there is a n Auro-3D 13.1 transfer - that will remain untested (we haven't indulged in the upgrade), a Dolby Atmos track (defaulting to Dolby TrueHD 7.1) sounding sweet with few effects to exercise it. There are essentially 9 English Tracks with 2 DTS-HD mono tracks in original mono, a music and effects option and four Lossy Dolby commentary tracks. Whew. There are optional English and German subtitles options and like all 4K Ultra HD discs it is Region FREE - playable worldwide (with a 4K TV and 4K player.)
NOTE: The included Blu-ray of the feature is Region FREE (despite the Region 'B' logo on the back of the box) and has a max'ed out bitrate. The included Blu-ray is dual-layered, but appears to be from a different source as the 4K Ultra HD - it has a slightly different running time and starts with German text rather than the original English (see sample below).
There are no 'new' extras (all listed above) but the this supplement disc is a dual-layered Blu-ray has over 4 hours of extras. The four commentaries (on both 4K Ultra HD and feature Blu-ray) have Robert A. Burns and cast members Marilyn Burns, Paul Partain and Allen Danziger + Tobe Hooper and cinematographer Daniel Pearl with Gunner Hansen + Tobe Hooper and Daniel Pearl, editor J. Larry Carroll and sound recordist Ted Nicolaou. The extras are overwhelming - even for fans of the film, plus there is a Leaflet with a code for a Digital Copy.
So, the 4K Ultra HD, despite lack of HDR (High Dynamic Range), is easily the definitive release of this iconic film, in terms of presentation - and it seems to have all the previous extras or more than any fan could hope for. If you want the best - this is it!
Gary Tooze