Review by Gary Tooze
Studio:
Theatrical: 20th Century Fox
Video: 20th Century Fox
Disc:
Region: 'A'
Disc Size: 40,160,351,019 bytes
Feature Size:
UK version - 24,392,355,840 bytes (1:45:46.131)
US Version - 22,996,604,928 bytes (1:38:44.918)
Average Bitrate: 30.74 Mbps
Chapters: 31 \ 29
Case: Standard Blu-ray case
Release date: February 24th, 2009
Video:
Aspect ratio: 1.85:1
Resolution: 1080p
Video codec: MPEG-4 AVC Video
Audio:
DTS-HD Master Audio English 2681 kbps 5.1 / 48 kHz / 2681 kbps / 24-bit
(DTS Core: 5.1 / 48 kHz / 1509 kbps / 24-bit)
Dolby Digital Audio English 224 kbps 2.0 / 48 kHz / 224 kbps
Dolby Digital Audio English 224 kbps 2.0 / 48 kHz / 224 kbps
Dolby Digital Audio French 224 kbps 2.0 / 48 kHz / 224 kbps
Dolby Digital Audio Spanish 224 kbps 2.0 / 48 kHz / 224 kbps
Commentary: DTS Express English 192 kbps 2.0 / 48 kHz / 192 kbps / 24-bit
Subtitles:
English, Chinese (traditional and simplified), Spanish, none
Extras:
• Commentary track by director Richard C. Sarafian (on both versions)
• US and longer UK versions (seamlessly branched)
•
Interactive 1970 Dodge Challenger
•
Built for Speed: A Look Back at Vanishing Point featurette
(17:49 HD!)
•
Virtual Dashboard
• Vanishing Point Trivia Challenge
• Cars, Cops and Culture 70's Trivia Track
•
A-5599 About the Car Featurette (10:19 HD!)

•
Super Soul Me Bonus View
• 2 TV Spots + Theatrical trailer (5:03)
• Enhanced for D-Box Motion Controls
Bitrate: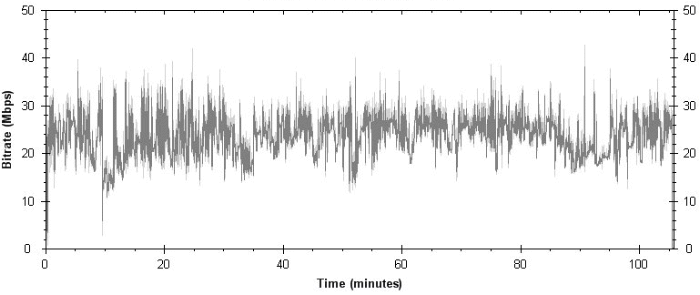 Description: Thrills, spills and a handful of pills. It all adds up to one of the most spectacular car chases in motion picture history! Barry Newman stars as Kowalski, the last American hero, who set out to prove that he can drive from Denver to San Francisco in just fifteen hours. Along the way, he meets an old prospector (Dean Jagger), a snake worshipper, a nude woman on a motorcycle, and a blind D.J. (Cleavon Little) who "sees" danger ahead in this super-charged, action-packed adventure!.
The Film:
Crashing through American culture, the cinematic super-charged, white-lightning Vanishing Point presses ever onward -- solidifying its legacy as one of the greatest car chase movies to ever be capture on celluloid. While hell-on-wheels anti-hero barrels through police blockades, the film takes a more subtle approach when spinning its social commentary on early-'70s America. Fast cars, cliché cops, and naked chicks veil Vanishing Point's attack on American censorship, conformity, and racism -- cruising toward the moment when American liberties disappear into the horizon.

Kowalski (Barry Newman) is a pill-popping speed-freak who runs cars from Colorado to California for a delivery service. A former derby car racer, Vietnam vet, and police officer, Kowalski rejects the oppression of the coppers who try to stop him as he speeds toward his destination for no other reason than he's a lone man on the open road of freedom and he has to make good time. From scene one, the white Dodge Charger moves at breakneck pace while of the film's character information is told in flashbacks. The car chase action is furious, unrelenting, and is often peppered by a blind, black radio DJ named Super Soul, who updates us on Kowalski's actions and frames them as the last American hero...
Excerpt from Jason Morgan 2008 Filmcritic.com located HERE
Image :
NOTE: The below Blu-ray captures were ripped directly from the
Blu-ray disc.
Vanishing Point's transfer in high-def is better than I expected. It is superior to the DVD (which looks strangely green beside the Blu-ray) with a higher level of detail and tighter color gradation. It's hard to believe the film is over 35-years ago but the heavy grain can be one delicious reminder. It is certainly not perfect with digital noise artifacts and some minor edge-enhancement but overall I was very pleased with the appearance. It is dual-layered with both US and longer UK versions seamlessly branched up over 40 Gig of space on the dual-layered Blu-ray disc. Outdoor scenes, with vast sky vistas and desert terrain, dominate the film and the occasional divergent camera techniques - out-of-focus, obtuse angles, shots through mirrors etc - seem to have been captured effectively by the MPEG-4 encode adopted by Fox . This Blu-ray has a nice gritty film-like feel and close-ups can be impressively realistic. I appreciate the frequently visible texture of the image and the improvement in color rendering and contrast. Nothing leads me to believe that this transfer is anything but and the best existing home presentation of a pure cult classic.
CLICK EACH BLU-RAY CAPTURE TO SEE ALL IMAGES IN FULL 1920X1080 RESOLUTION
NTSC widescreen DVD TOP vs. Blu-ray BOTTOM
NTSC widescreen DVD TOP vs. Blu-ray BOTTOM
More Blu-ray grabs
Audio :
A DTS-HD Master 5.1 track has some nice moments of car engines, crashes and music like the "Super Soul Theme" - The J.B. Pickers, Jimmy Walker's "Where Do We Go From Here", Bob Segarini's "Over Me" and "Sing Out For Jesus"
. Often the effects audio enveloped the room with some aggression. Not a perfect mix as it isn't always crisp but it is effectively supporting the viewing. Dialogue is reproduced in a realistic roughly home edge from the center channel and there are some subtitle options (and 2 foreign language DUBs) possibly leading one to believe this may be region-free - but as we have no definitive proof yet - we'll say it is region 'A' only at this point. For purists there is a mono track available as an option as well.
Extras :
Stacked beyond the latest
SD DVD edition supplements with the duplicated commentary track by director Richard C. Sarafian (accessible on both versions). There are some
Blu-ray
specific gimmicks with an interactive 1970 Dodge Challenger which you may customize yourself, a 'Virtual Dashboard', 'Super Soul Me Bonus View' and 2 trivia tracks -> enhanced for D-Box motion controls. There are 2 HD featurettes - Built for Speed: A Look Back at Vanishing Point runs 20 minutes and has input from Barry Newman (still looking good), director Sarafian and others. Car buffs will love the 10 minute A-5599 About the Car featurette that talks about the iconic white Dodge Charger. Finally there are some leftover TV Spots + theatrical trailer. Impressive with a fair amount to offer - the grumbling and long-winded commentary being the highlight.
BOTTOM LINE:

An iconic-ally cool road-picture with some thrilling extended chase sequences and plenty of impressive subtext
. One can't help but respect the counterculture elements and reflect fondly on such films as Easy Rider. The
Blu-ray
far exceeded my expectations on all fronts and zooms by the DVD as if it was standing still
. For just over $20, we must recommend for a nostalgic ride that you won't forget.
Gary Tooze
February 18th, 2009