We have started a Patreon page with the hopes that some of our followers would be willing to donate a small amount to keep DVDBeaver alive. We are a tiny niche, so your generosity is vital to our existence.

We are talking about a minimum of $0.10 - $0.15 a day, perhaps a quarter (or more) to those who won't miss it from their budget. It equates to buying DVDBeaver a coffee once, twice or a few times a month. You can then participate in our monthly Silent auctions, and have exclusive access to many 'bonus' High Resolution screen captures - both 4K UHD and Blu-ray (see HERE).

To those that are unfamiliar, Patreon is a secure/verified third-party service where users can agree to a monthly donation via credit card or PayPal by clicking the button below.






| | |
| --- | --- |
| | S E A R C H D V D B e a v e r |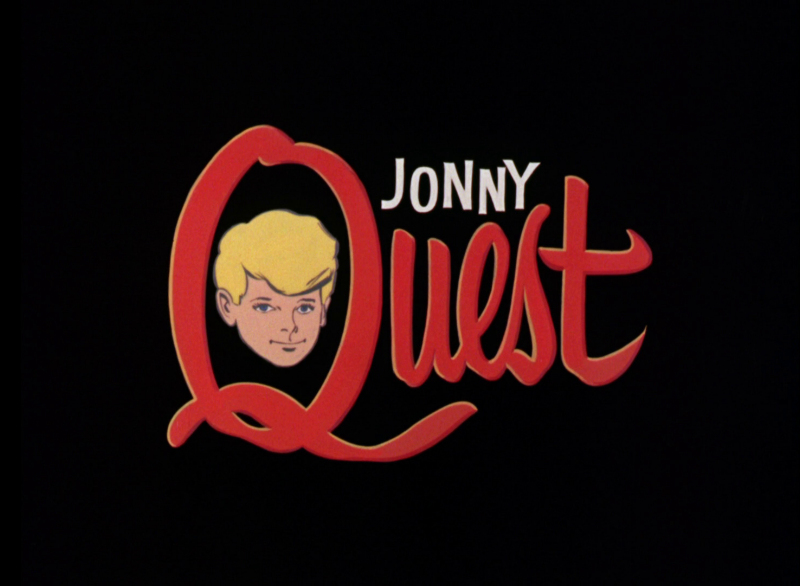 Creator: Doug Wildey
USA 1964-65
TV's first animated action-adventure series is about to take you on a breathless ride. All 26 episodes charting the fantastic exploits of brave and brainy 11-year-old Jonathan Quest are yours in a 3-disc set. Unlike the outrageous fantasy plots of cartoons that preceded it, Jonny Quest drew on science and detective-style logic to solve mysteries and apprehend sophisticated villains. Viewers were transported to exotic locales as Jonny's dad, Dr. Benton Quest, tackled each new government assignment, aided by ex-agent Race Bannon, Indian boy Hadji, family bulldog Bandit... and, of course, his fearless son Jonny.
Adverts, Promotions etc.
Theatrical Release: September 18th, 1964

Reviews More Reviews DVD Reviews
Review: Warner Archive (3 disc) - Region FREE - Blu-ray
Box Cover

CLICK to order from:

Distribution
Warner Archive - Region FREE - Blu-ray
Runtime
0:25:39.788 X 26
Video

Disc One:

1.33

:1 1080P Dual-layered Blu-ray

Disc Size:

49,356,383,563 bytes

Sample Episode: 5,493,153,792 bytes

Video Bitrate: 24.99

Mbps

Codec: MPEG-4 AVC Video

NOTE: The Vertical axis represents the bits transferred per second. The Horizontal is the time in minutes.

Sample Episode Bitrate Blu-ray:

Audio

DTS-HD Master Audio English 2005 kbps 2.0 / 48 kHz / 2005 kbps / 24-bit (DTS Core: 2.0 / 48 kHz / 1509 kbps / 24-bit)

Subtitles
English, None
Features
Release Information:
Studio: Warner Archive

Disc One:

1.33

:1 1080P Dual-layered Blu-ray

Disc Size:

49,356,383,563 bytes

Sample Episode: 5,493,153,792 bytes

Video Bitrate: 24.99

Mbps

Codec: MPEG-4 AVC Video

Edition Details:

•

Fun Facts and Trivia (25:18)
• Adventures in Animation (15:15)
• Video Handbook (16:57)
• P.F. Flyer Sneaker Commercial (1:00)


Blu-ray Release Date:

June 11th, 2019
Standard Blu-ray Case

Chapters 6 X 26

Comments:

NOTE: The below Blu-ray captures were taken directly from the Blu-ray disc.

ADDITION: Warner Archive Blu-ray (July 2019): Warner Archive have transferred the entire 1964 Hanna-Barbera animated TV Series 'Jonny Quest' to three dual-layered Blu-rays. It appears to be from the same master used on the 2004 DVDs and there are 9, 9 + 8 episodes per BD disc. There is a bit of dirt but colors do rise in intensity (notable greens.) Black levels are strong and the image in-motion is very pleasing. There are no distracting flaws with this 1080P presentation.

On their Blu-rays, Warner Archive use a DTS-HD Master 2.0 channel (24-bit) in the original English language. It is an advancement in the film's audio effects with a range from fist-a-cuffs to science-fiction lasers and jet planes to explosions. The effective score was by Hoyt Curtin and Ted Nichols, sounding a bit deeper adding further to the viewing experience. Warner Archive offer optional English subtitles (see sample below) on their Region FREE Blu-ray.

The Warner Archive Blu-ray has the same extras as their DVD from 2004. These includ a 'Fun Facts and Trivia' pop-up windows for the entire first episode. Adventures in Animation runs 1/4 hour and discusses the series excellent animation that leaned to a more realistic appearance. There is also a 17-minute Video Handbook giving details on the characters and the original P.F. Flyer Sneaker TV commercial with Jonny Quest's secret ring used as a sales gimmick ad-on.

One of the most pure young boy's adventure series with homage paid (or mocked) in adult animation series' SeaLab 2020 and Archer TV series. Amusing factoid that a 17-18 year-old Tim Matheson (National Lampoon's Animal House, A Very Brady Sequel etc.) voiced young Jonny in 1964. It's a series I am very please to own on Blu-ray. For those who can still embrace their childhood this is an easy recommendation!

---
Menus / Extras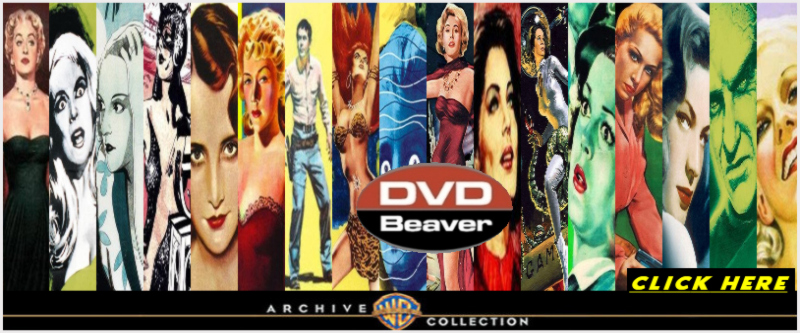 Sample Titles
Not so hard to tell who the baddies are...
---
CLICK EACH BLU-RAY CAPTURE TO SEE ALL IMAGES IN FULL 1920X1080 RESOLUTION