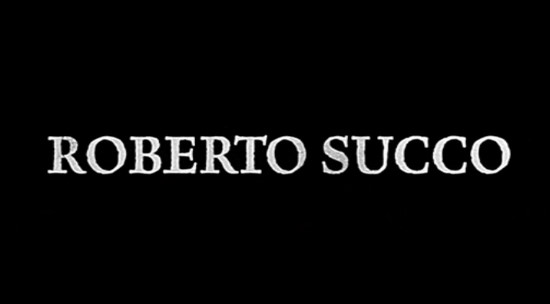 (aka 'Je te tue' or 'Kurt')
Directed by CÚdric Kahn
France 2001
Impressive, disturbing French 'true crime' film with a stunning central performance - refreshingly different from the usual crop of serial killer flicks.

Writer-director Cedric Kahn's (L'Ennui) Roberto Succo is an unusual serial killer film in that it studiously avoids the various paths taken by every other serial killer flick you've ever seen. This means: no painstaking detective work showing the cops identifying and then tracking their prey; a refusal to try and 'explain' the killer (it's based on a true story); and, most importantly, the majority of the killings occur offscreen, so there's no gruesome fetishisation of the murders themselves.

What's left is a compelling, stark tale with no answers that is by turns fascinating and horrifying.
Excerpt from Matthew Turner's review at ViewLondon located HERE
***
Making his acting debut, Cassetti is frighteningly plausible as the real-life multiple killer of the title. He's first seen (years after the Italian cops discover of his parents' bodies) in a Toulon disco, where, he picks up a teenage girl who over the next few months shows remarkably little curiosity despite his strange and volatile behaviour. Indeed, his ability to continue killing, stealing and living out his strange fantasies is due partly to luck, partly to the shortcomings of others (including the cops), partly to his own extraordinarily uninhibited character. Kahn never opts for easy explanations but presents the facts coolly to subtly build up a portrait of the world where disorder rules, where notions of 'good' and 'evil' are finally so inadequate as to be meaningless. Tough, and very impressive indeed.
Excerpt from TimeOut Film Guide located HERE.
Posters
Theatrical Release: May 14th, 2001 - Cannes Film Festival
Reviews More Reviews DVD Reviews
DVD Review: Artificial Eye - Region 2 - PAL
DVD Box Cover

CLICK to order from:

Distribution
Artificial Eye Film Company - Region 2 - PAL
Runtime
1:59:32
Video
2.35:1 Aspect Ratio
Average Bitrate: 5.85 mb/s
NTSC 720x480 29.97 f/s

NOTE: The Vertical axis represents the bits transferred per second. The Horizontal is the time in minutes.

Bitrate:

Audio
French (Dolby Digital 2.0)
Subtitles
English, None
Features

Release Information:
Studio: Artificial Eye Film Company

Aspect Ratio:
Original Aspect Ratio 2.35:1

Edition Details:

• Directors Commentary (with subtitles - see sample below)
• Theatrical Trailer
• Production Notes
• Filmographies

DVD Release Date: October 28th, 2002
Transparent Keep Case
Chapters: 16
Comments:

Kahn continues to impress me as a director. I've now enjoyed all three of his features that I have seen - Feux rouges, L' Ennui and now Roberto Succo. His style appears to include stark and occasionally shocking realism, but never in an exploitive vein. Very memorable and reaching cinema.

This is a relatively older Artificial Eye DVD, perhaps not up to their current strong standards of today. The dual-layered transferred image is acceptable, if not stellar, with some minor bleeding colors. The bigger gripe might be with the main feature's, very thin, subtitle font (see sample below). At times it is hard to read, where the subtitle font for the director's French language commentary (also see below) is much thicker and far easier to discern. A poor, but not fatal, choice.

The Director commentary (as stated - In French with subs) has some gaps and Kanh's comments are often prompted by an unknown interviewer. Still it was interesting hearing his impedes for making such a film and how he focused on audio so intensely. Also included are some surprisingly good text screens, - interviews of Stefano Cassetti (9 screens), Isild Le Besco (7 screens), Patrick Dell'Isola (7 screens) and an interview of CÚdric Kahn (15 screens). Good information if you can wade through it and it, obviously, would have been ideal to have video with subtitles. Still - a positive edition to the DVD package.

I look foreword to finding more from CÚdric Kahn - He shows a talent for compelling and riveting films. This is well worth seeing.
Reversible cover
---

DVD Menus
---
Subtitle Sample
Director Commentary subtitles
---
Screen Captures