The Cranes Are Flying essentially tells the story of Veronica (Tatiana Samoilova), who is parted from new lover Boris (Alexei Batalov) in Moscow when he joins the army to fight the invading Germans in 1941. Because of his absence and lack of communication, coupled with the death of her parents in an air-raid and the aggressive seduction by Boris's cousin, draft dodging Mark, Veronica is left confused and needy. After much heartache and disappointment she still clings to the hopeless idea that Boris has survived his stint in the front lines and will return to her. We, the audience, are also left unsure and her belief leaves us as stalwart as she.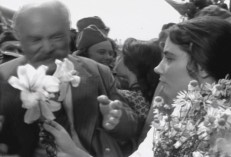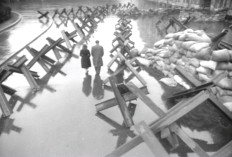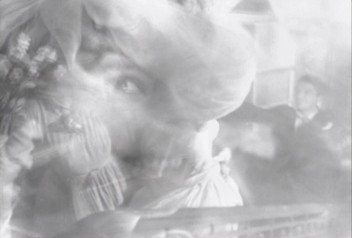 Winning the 1958 Palme D'or The Cranes Are Flying is a modernist film by
Mikheil Kalatozishvili who came out of the
great Soviet silent film era of the 1920s, a disciple of Dziga Vertov ( The Man With a Movie Camera, Three Songs of Lenin etc. ). In this film he shows brilliant and innovative techniques using unique camera angles, dream sequences and inventive fluid montages. He never overdoes each technique allowing the viewer to become complacent. This film is years ahead of it's time with hand-held shots interspersed with high obtuse angles from above and a pace that keeps you on edge with a suspenseful feel of the catastrophes of war looming on the horizon.
The storyline is not new at all… star crossed lovers and their tragic relationship that can
nev
er
evolve
to the next
passionate
level because of absence due to
the onset
of
war. Nothing is exaggerated, cloying or melodramatic in the film and overall it reminded me very much of the birth of French New Wave cinema. The overall examination can only determine it to be a masterpiece regardless of its age, country of origin or any other mitigating factors. For film buffs this is a must own DVD… Congrats to RusCiCo who continue to prove their worthy of comparisons to Criterion.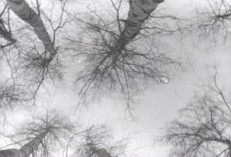 The Ruscico DVD and the film itself are absolute perfection. The black and white picture is superb and the monaural sound is sharp.

out of

Bonus Materials:
Languages:

Russian, English, French

Subtitles:

Russian, English, French, German, Spanish, Portuguese, Italian, Dutch, Swedish, Arabic, Hebrew, Chinese, Japanese

| | |
| --- | --- |
| Running time: | 97 min. |
| Color: | B/W |
| Format: | 4:3 |
Special Features:
Original Trailer

Interviews with the actors

Original Soundtrack

Music excluded from the movie

Catalogue of War Planes from World War II

Interview with the composer

Filmography

Photos
The DVD can be purchased from the following Online Website:
Cast overview:
Tatyana Samojlova .... Veronika
Aleksei Batalov .... Boris
Vasili Merkuryev .... Fyodor Ivanovich
Aleksandr Shvorin .... Mark
Svetlana Kharitonova .... Irina
Konstantin Nikitin .... Volodya
Valentin Zubkov .... Stepan
Antonina Bogdanova .... Grandmother
Boris Kokovkin .... Tyernov
Yekaterina Kupriyanova .... Anna Mikhajlovna

rest of cast listed alphabetically :

Valentina Ananijna
O. Dzisko
Klarina Frolova
L. Knyazev (I)
Yu. Kulikov
Daniil Netrebin
Aleksandr Popov (I)
I. Preis
T. Shamshurin
Nikolai Smorchkov
Galina Stepanova
Valentina Vladimirova
Also Known As:
Cranes Are Flying, The (1957) (USA)
Miprinaven tseroebi (1957) (Soviet Union: Georgian title)
ìÅÔÑÔ ÖÕÒÁ×ÌÉ (1957) (Soviet Union: Russian title: original Cyrillic KOI8-R title)
Runtime: Germany:95 / Russia:97 / Sweden:94
Country: Soviet Union
Language: Russian
Color: Black and White
Sound Mix: Mono
Certification: Finland:K-16 / Germany:12 (bw)