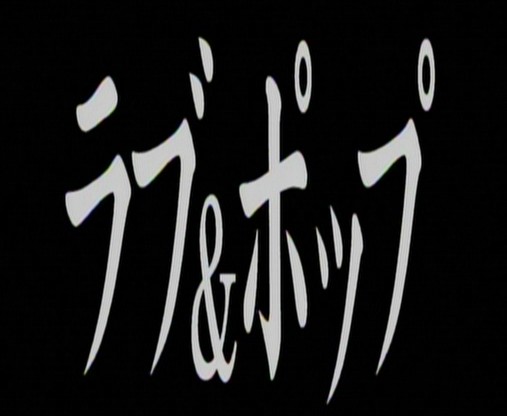 (aka 'Love and Pop')
directed by Hideaki Anno
Japan 1998

"Wow... what a film. I got the feeling that I was witness to a new revolution in cinema - sure Kiarostami did the DV-cam mounted on the dashboard (for 'Ten'), but this is way beyond that. Obtuse, inventive camera angles - varying aspect ratios, kinetic editing - what a ride!
Now the story - After watching Bounce Ko Gals I was more than intrigued as to this cultural phenomenon in Japan called 'assisted dating'. What happens is people (in our story - young females) essentially find ways to prostitute themselves for material goods without actually performing sex (some of them don't). They communicate through voice-mail boxes and seemingly everyone has a cell phone. They arrange to meet and what we witness in both Bounce Ko Gals and 'Love and Pop' are perverse objectification of Japanese high school girls. A country that has seen women historically treated as second class citizens, now puts them on a pedestal... just to look up their skirts! Often the men don't desire sex, but rather companionship and titillation through some rather bizarre acts (ex. making girls have chew grapes and spit them out ) . Essentially a curious but in the end very sad exploration of how this new phenomenon has confused and socially manipulated young Japanese women who fall prey to it. Trouble is, it is too easy to become seduced by it - act friendly to a grown-up for a while and get some money, clothes or presents. What a crazy message to be promoting. Folks this is not a clandestine operation - it is rampant in the large cities of Japan.
This is a strong 'art' film and not to everyone's tastes. It may cross personal boundaries, but is a very interesting and worthwhile viewing. I recommend it, pretty strongly. Its creativeness alone is awe inspiring -

out of

Gary W. Tooze
Reviews English site King Records Website DVDReviews
DVD REVIEW: Kino - Region 1- NTSC
DVD Box Cover

CLICK to order from:

Distribution
Kino - Region 1 - NTSC
Runtime
1:50:12
Video
Original Aspect Ratio
Average Bitrate: 4.36 mb/s
NTSC 720x480 29.97 f/s

NOTE: The Vertical axis represents the bits transferred per second. The Horizontal is the time in minutes.

Bitrate:

Audio
Japanese (Dolby Digital 2.0 Dolby)
Subtitles
English, None
Features

Release Information:
Studio: Kino International

Aspect Ratio:
Various

Edition Details:

• 8 trailers of various similar films (various lengths)
• Featurette - "Love and Pop: The Music Video" (5:35)
• 6 "TV Spots" - short / poor quality clips

DVD Release Date: July 6th, 2004
Keep Case
Chapters: 18

Comments:

Firstly the image has a large black border around it (pictureboxing on all 4 sides). This is to occasionally allow the widescreen shots that infrequently appear. I think it actually may help the viewing experience, but I have no idea why. The image is okay - hard to define as it changes so often from casual to inventive - back to the crystal clarity of digital video. I know there is another Japanese version DVD reviewed HERE, but I don't know how it stacks up against this one directly. I only know that this one has removable English subtitles and that one has none. Yes none. Audio here is weak at times, but suitable for the intent - a 2.0 track. There are some real extras - but they are actually marketing tools used when the film was released - still they have some interest. I like this film, so I may be overly happy with the DVD. I give it out of
DONATIONS Keep DVDBeaver alive and advertisement free:
Mail cheques, money orders, cash to: or CLICK PayPal logo to donate!