| | |
| --- | --- |
| | S E A R C H D V D B e a v e r |
Femme Fatale Collection
Firstly, Image Entertainment are kind of liberally using the 'Femme Fatale' moniker here. Essentially these are three more 'bad' sci-fi flicks from the 50's (which in DVDBeaver's mind makes them good campy fun!). It is pretty similar to Image's Watch The Skies set (reviewed HERE), where they take 3 previously released of the same genre (or they find a link) and combine them for a handsome discount into one Boxset. Devil Girl from Mars is the best of the three, although I honestly had a ball watching each of them. The Astounding She Monster is just awful. I don't know what leans me to these nostalgic pulpy productions, but if you are at all into these on a late Friday night - then the discount you pick up from buying this set (as opposed to individual) is well worth it. Bad films, weak transfers but they somehow have me enthralled. I love this stuff as a deviation from the Art cinema that we frequently watch and review.
***
Product Description: These girls aren't just bad, they're inhuman! Tangle if you dare with the Devil Girl from Mars, a cosmic vixen on a mission to retrieve virile men for her home planet -- and anyone who refuses, dies! Then gangsters and their socialite hostage hole up in a cabin that happens to be the stomping grounds for The Astounding She Monster, an Atomic Age babe whose touch can kill! Finally, pack up your gear and head to the Mesa of Lost Women, where Jackie Coogan ("Uncle Fester" from The Addams Family) uses spider venom injections to unleash a bevy of sex-starved predators on the Mexican desert! These curvaceous creatures from drive-in's golden age are so enticing, they'll leave you screaming for more!
---
Synopses:
Devil Girl from Mars - 1954
Women of Earth, beware! This cosmic vixen has come for your husbands, boyfriends and brothers. Her mission is to bring men back to Mars to mate with a planetful of sex-starved she-devils who need fresh breeding stock to repopulate the red planet. And men, if you don't perform, you might just be incinerated by Chani the Robot or heaved into the atomic pile that powers their ship. A beautifully crafted production, unique special effects, inspired production design, and classy international beauty Hazel Court make this a true gem of Atomic Age entertainment..
The Astounding She Monster - 1957
Hollywood gangsters kidnap a Beverly Hills socialite in her Cadillac convertible and whisk her off to a remote mountain cabin where a curvy "starlet" in a spandex spacesuit lands in her "white light' spaceship to bring handsome leading man Robert Clarke a message and to heat up his hormones. One problem with this cosmic encounter--her touch is deadly! An Atomic Age cult classic that could have only come out of the Hollywood B-movie factory of the 1950s. If tough gangster dialogue, sleazy dames, petty crooks, rubber snakes, and Ed Wood films speak to you, this is the one!
Mesa of Lost Women - 1953
If crazed scientists, weird, sexy women and giant spider puppets excite your juices, "Mesa of Lost Women" has the bite! The infamous Dr. Arana (Jackie Coogan) is conducting bizarre experiments in the forbidden Mexican desert of Zarpa Mesa. It is rumored that he has created a race of rabid super-women by injecting them with a "spider venom" derivative so powerful and perverted that it transforms them into deadly sexual predators!.
---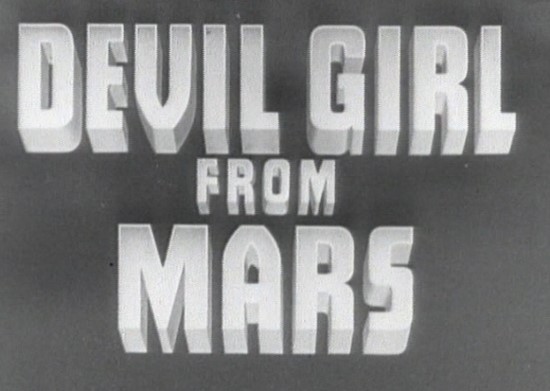 Directed by Dave MacDonald
France 1954
A spaceship from Mars lands near an inn in Scotland, and a female Martian named Nyah holds the residents prisoner in preparation for an invasion. She is intent on capturing men for breeding purposes.

The above description seems to promise, if not necessarily a good movie, at least a certain amount of campy fun; however, the funniest thing about it is in the credits, where it is announced that the movie was based on a play. There's something mind-blowing about being made aware that there is a play out there called "Devil Girl From Mars"; it also clues you in on just how talky and stagebound this epic will prove to be.
Excerpt from Dave Sindelar's review at SciFiFilm located HERE
Posters
Theatrical Release: April 27th, 1954
Reviews More Reviews DVD Reviews
DVD Review: Image Entertainment - Region 0 - NTSC
Comments:

This is the best transfer of the three in this boxset. It is the only one progressively rendered and also has the least damage. Like the others there are no subtitles or extras. Audio is weak but acceptable.

The film has some good atmosphere and is not that bad. There are even some decent effects.

DVD Menus
Screen Capture Samples
---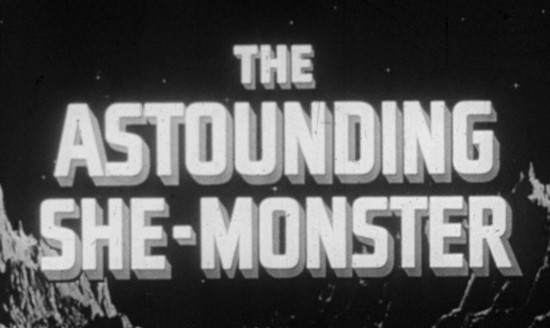 (aka "Mysterious Invader' or 'The Astounding She Monster")
Directed by Ronald V. Ashcroft
USA 1957
A radioactive alien lands on earth and frightens a geologist and some kidnappers in a mountain cabin.

The title is quite catchy, and the poster is very memorable; between the two of them they probably constitute seventy-five percent of the budget. Certainly, they show more creativity than anything actually in the movie; when I say that the most impressive thing in the movie is the blurry camerawork they use when photographing the alien to show its radioactivity, I'm grasping at straws. There are also rumors that Ed Wood was somehow involved with this, mostly I suspect because of the presence of Kenne Duncan and the general incompetence on display, but if he did have a hand in it, I suspect it would only be with some bits of the script that have a slight Woodian edge to them.
Excerpt from Dave Sindelar's review at SciFiFilm located HERE
Posters
Theatrical Releases: USA 1957
Reviews More Reviews DVD Reviews
DVD Review: Image Entertainment - Region 0 - NTSC
Comments:

Tack onto the 'combing' of this non-progressive transfer the fact that an effect was used in production to give a 'ghosty glow' to the title character and she can be pretty hard to focus on. Again no subtitles or extras.

The film is very poor - but in the fun way that we enjoy. Lots of camera errors and bad acting. It looks like it may have been shot quickly and at someone's cottage. It's a real hoot!.

DVD Menus
Screen Capture Samples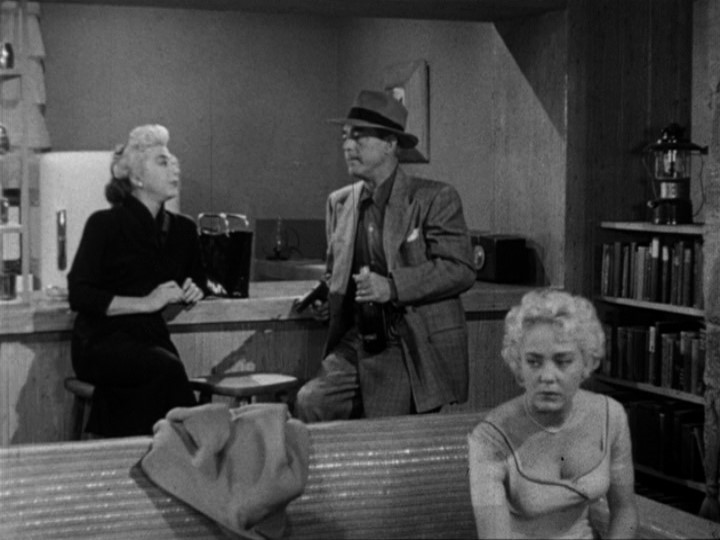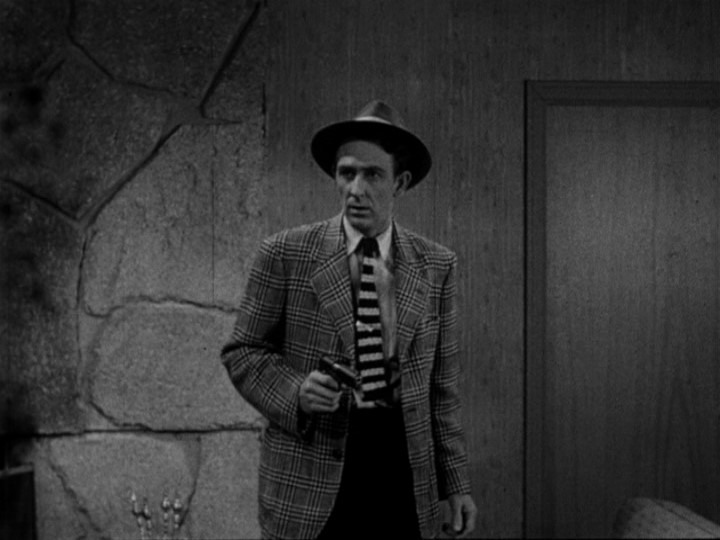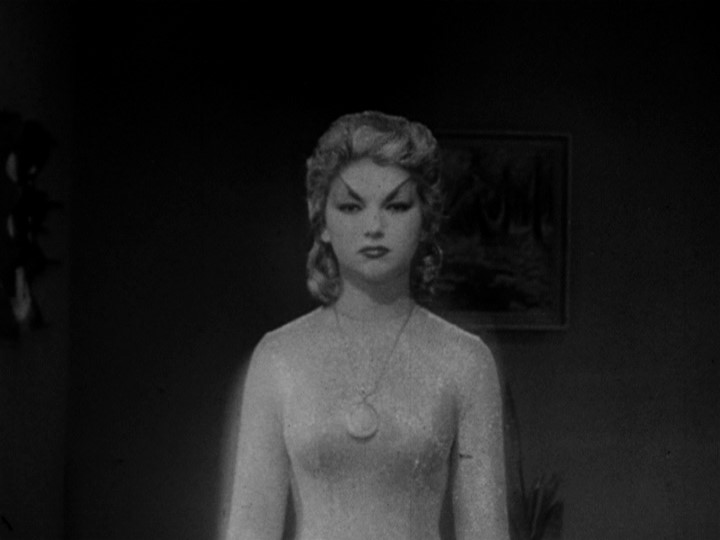 ---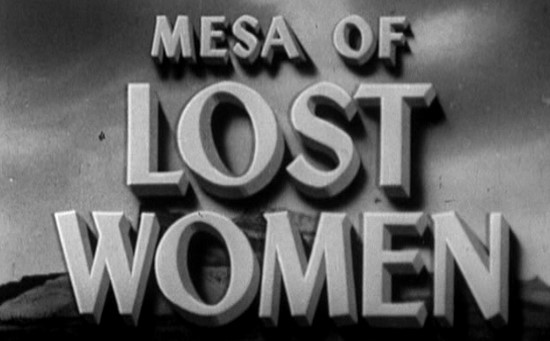 (aka 'Lost Women' or 'Lost Women of Zarpa')
Directed by Ron Ormond + Herbert Tevos
USA 1953
The ads for this movie featured a picture of Tandra Quinn, and asked the cinematic question "Have you ever been kissed by a woman - LIKE THIS?" In the movie, she kisses nobody, but she does an eccentric dance, for which she is shot.

The movie also features about fifteen minutes of the most awful narration imaginable by Lyle Talbot. It's not his fault; it's just the words he was given.

The soundtrack consists of a constantly strumming Spanish guitar, punctuated by the sound of a gorilla trying to play the piano. Okay, I don't know for sure that it was a gorilla at the piano, but I do know that George Barrows is in the cast. The soundtrack is so "impressive" that no less a personage than Ed Wood lifted it for use in his movie JAIL BAIT.

The movie features the most ingenuous, congenial, courteous and well-mannered psycho in screen history. It's a pity he isn't scary.

The movie pioneered a rarely-used cinematic technique; once everyone is stranded on the mesa, the action is enhanced by having close-ups of dwarves edited in at random. I think the technique is rarely-used for a very good reason.

Jackie Coogan is in the movie. He has a deformed left eye just above the big black mole on his left cheek. When he's being friendly, he'll take off his glasses so you can get a good look at it.
Excerpt from Dave Sindelar's review at SciFiFilm located HERE
Posters
Theatrical Releases: June 17th, 1953
Reviews More Reviews DVD Reviews
DVD Review: Image Entertainment - Region 0 - NTSC
| | |
| --- | --- |
| Comments: | The attempts at females being sexy in this film are quite obvious and funny. The DVD transfer is non-progressive and shows a lot of damage. No subtitles or extras. The film has some positives, but it appears it got derailed in production attempting to be... something else. It is perfectly suited to join the other two in this boxset. We can only recommend to those who know what they are in for - and can have a laugh at it. |

DVD Menus
Screen Capture Samples
Recommended Books (CLICK COVERS or TITLES for more information)
---