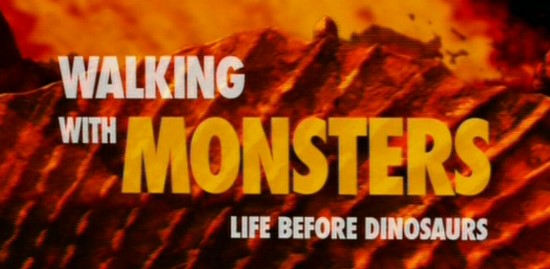 Directed by Tim Haines
UK 2005
This is a scientific representation of life before the dinosaurs. Starting with Theia crashing into earth and forming our moon. We go from the Cambrian Period (530 Million Years Ago) and ending at the Early Triassic Period (248 Million Years Ago), Walking With Monsters shows the life and death struggles prehistoric creatures before the dinosaurs went through. It also portrays an accurate picture of our first ancestors. Spiders as big as your head, scorpions a meter long and dragonflies with 100cm wingspans are just some of the fascinating animatronic recreations used in this multi-million dollar award winning series. It has our highest recommendation.
Theatrical Release: November 5th, 2005
Reviews More Reviews DVD Reviews
DVD Review: BBC / Warner - Region 1 - NTSC
| | | |
| --- | --- | --- |
| DVD Box Cover | | CLICK to order from: |
NOTE: Walking With Collection (5 discs Including "Walking With Dinosaurs", "The Making of "Walking With Dinosaurs", "Allosaurus / Big Al Uncovered", "Walking With Prehistoric Beats" and "The Making of 'Walking With Prehistoric Beasts"
| | | | | | |
| --- | --- | --- | --- | --- | --- |
| | | | | | |
| | | | | | |
| | | | | | |
Distribution
BBC Warner Home Video - Region 1 - NTSC
Runtime
1:26:54
Video
1.78:1 Original Aspect Ratio
Average Bitrate: 8.61 mb/s
NTSC 720x480 29.97 f/s

NOTE: The Vertical axis represents the bits transferred per second. The Horizontal is the time in minutes.

Bitrate:

Audio
English (Dolby Digital 2.0)
Subtitles
English, None
Features

Release Information:
Studio: BBC Warner Home Video

Aspect Ratio:
Original aspect Ratio 1.78:1

Edition Details:

• Trilogy of Life Documentary (28:25)

DVD Release Date: January 17th, 2006
Keep Case
Chapters: 12X3 = 36
Comments:

Many may be aware that I am quite enamored with this series and included a mention of it in my '2004 in review' selections HERE. I've owned 'Walking With Monsters" for about 1/2 a day and have seen it 3 times already. The image quality is far above normal television standard, although not progressive it is anamorphic and tight to the frame edges maximizing horizontal resolution. To my eye the CGI effects are just about equal to that of multi-million dollar "Jurassic Park" - and this is by far the most educational set of documentaries I have ever seen on early like on this planet. It was made 16X9 - colors are vibrant - narrator Kenneth Branagh's Shakespearian eloquence is clear and defined. Menus are made for easy navigation. The extra featurette is very interesting and the package has removable subtitles. I really can't say enough. I tend to watch this stuff like this with my son over and over - always seeing something new and interesting. It's like a graphic encyclopedia. A must-own DVD as are all the others in the series!out of

P.S. If I was to place these in order of preference I would choose "Walking With Cavemen" first, "Walking With Prehistoric Beats" second "Walking With Dinosaurs" and this tied for third, but they are all worth owning.
---



DVD Menus

---
Subtitle Sample
Screen Captures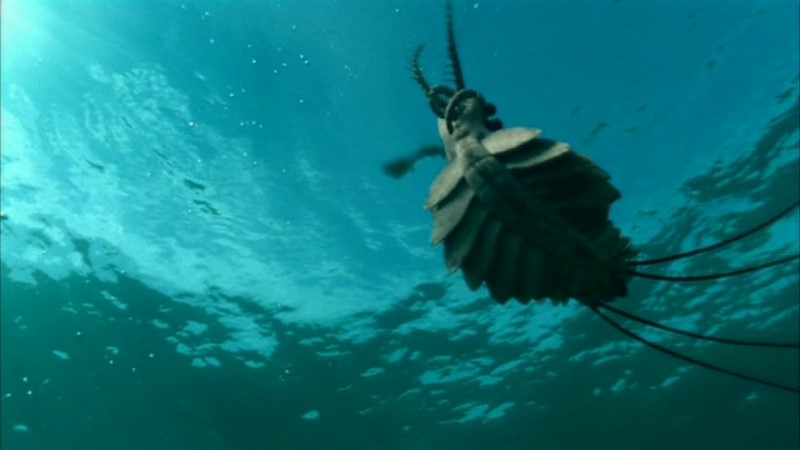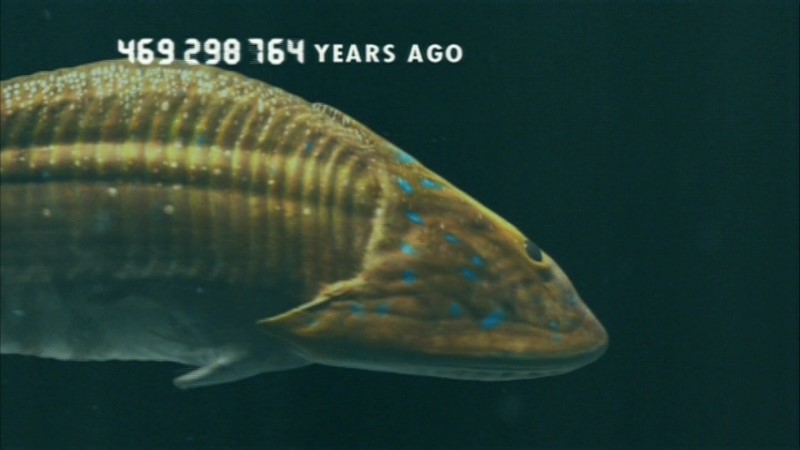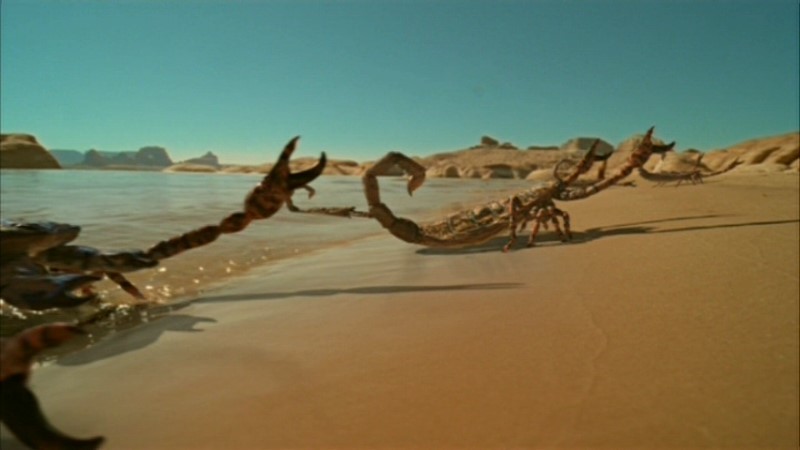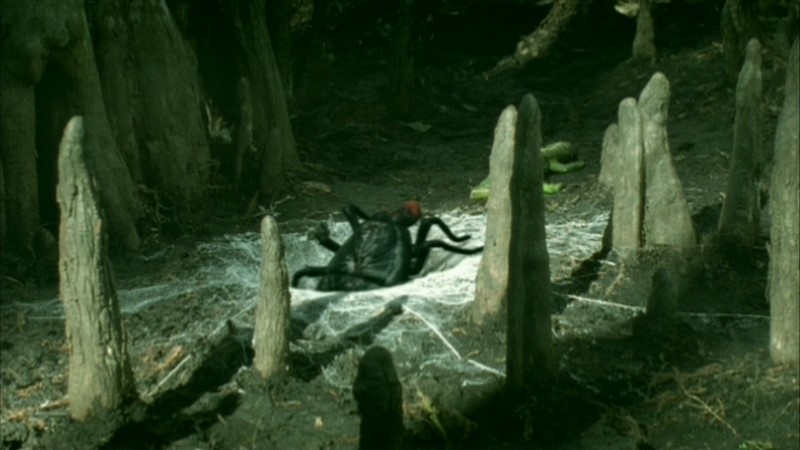 ---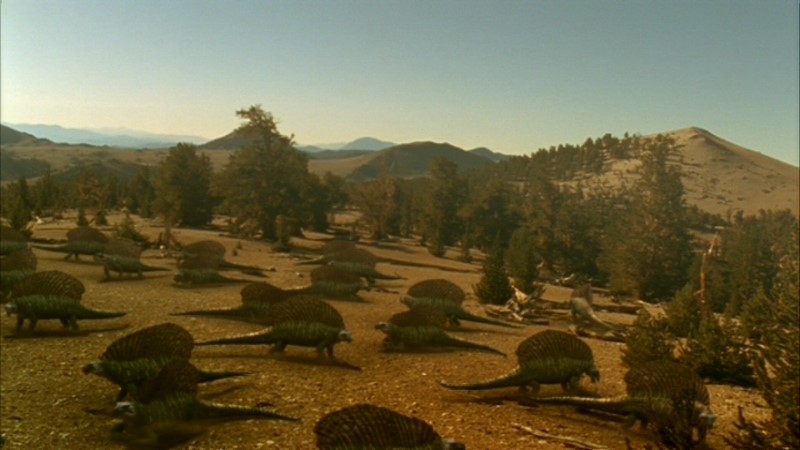 DONATIONS Keep DVDBeaver alive:
Mail cheques, money orders, cash to: or CLICK PayPal logo to donate!
Gary Tooze

Mississauga, Ontario,

CANADA
Thank You!
Walking with Monsters - Life Before Dinosaurs DVD Review Walking with Monsters - Life Before Dinosaurs DVD Review Walking with Monsters - Life Before Dinosaurs DVD Review Walking with Monsters - Life Before Dinosaurs DVD Review Walking with Monsters - Life Before Dinosaurs DVD Review Walking with Monsters - Life Before Dinosaurs DVD Review Walking with Monsters - Life Before Dinosaurs DVD Review Walking with Monsters - Life Before Dinosaurs DVD Review Walking with Monsters - Life Before Dinosaurs DVD Review Walking with Monsters - Life Before Dinosaurs DVD Review Walking with Monsters - Life Before Dinosaurs DVD Review Walking with Monsters - Life Before Dinosaurs DVD Review Walking with Monsters - Life Before Dinosaurs DVD Review Walking with Monsters - Life Before Dinosaurs DVD Review Walking with Monsters - Life Before Dinosaurs DVD Review Walking with Monsters - Life Before Dinosaurs DVD Review Walking with Monsters - Life Before Dinosaurs DVD Review Walking with Monsters - Life Before Dinosaurs DVD Review Walking with Monsters - Life Before Dinosaurs DVD Review Walking with Monsters - Life Before Dinosaurs DVD Review Walking with Monsters - Life Before Dinosaurs DVD Review Walking with Monsters - Life Before Dinosaurs DVD Review Walking with Monsters - Life Before Dinosaurs DVD Review Walking with Monsters - Life Before Dinosaurs DVD Review Walking with Monsters - Life Before Dinosaurs DVD Review Walking with Monsters - Life Before Dinosaurs DVD Review Walking with Monsters - Life Before Dinosaurs DVD Review Walking with Monsters - Life Before Dinosaurs DVD Review Walking with Monsters - Life Before Dinosaurs DVD Review Walking with Monsters - Life Before Dinosaurs DVD Review Walking with Monsters - Life Before Dinosaurs DVD Review Walking with Monsters - Life Before Dinosaurs DVD Review Walking with Monsters - Life Before Dinosaurs DVD Review Walking with Monsters - Life Before Dinosaurs DVD Review Walking with Monsters - Life Before Dinosaurs DVD Review Walking with Monsters - Life Before Dinosaurs DVD Review Walking with Monsters - Life Before Dinosaurs DVD Review Walking with Monsters - Life Before Dinosaurs DVD Review Walking with Monsters - Life Before Dinosaurs DVD Review Walking with Monsters - Life Before Dinosaurs DVD Review Walking with Monsters - Life Before Dinosaurs DVD Review Walking with Monsters - Life Before Dinosaurs DVD Review Walking with Monsters - Life Before Dinosaurs DVD Review Walking with Monsters - Life Before Dinosaurs DVD Review Walking with Monsters - Life Before Dinosaurs DVD Review Walking with Monsters - Life Before Dinosaurs DVD Review Walking with Monsters - Life Before Dinosaurs DVD Review Walking with Monsters - Life Before Dinosaurs DVD Review Walking with Monsters - Life Before Dinosaurs DVD Review Walking with Monsters - Life Before Dinosaurs DVD Review Walking with Monsters - Life Before Dinosaurs DVD Review Walking with Monsters - Life Before Dinosaurs DVD Review Walking with Monsters - Life Before Dinosaurs DVD Review Walking with Monsters - Life Before Dinosaurs DVD Review Walking with Monsters - Life Before Dinosaurs DVD Review Walking with Monsters - Life Before Dinosaurs DVD Review Walking with Monsters - Life Before Dinosaurs DVD Review Walking with Monsters - Life Before Dinosaurs DVD Review Walking with Monsters - Life Before Dinosaurs DVD Review Walking with Monsters - Life Before Dinosaurs DVD Review