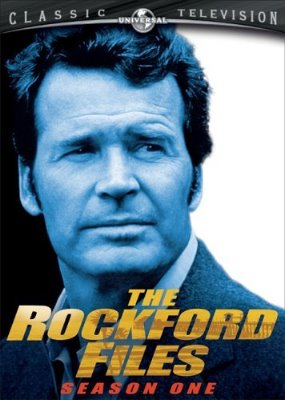 The Rockford Files - Season One (1974)

"This is Jim Rockford. At the tone leave your name and message. I'll get back to you."
Then the ever familiar Mike Post composed synthesizer melodies starts as the theme music. Da da daa da da ...
I always felt James Garner never got the recognition he deserved as a film actor (ex. his stellar performance as Wyatt Earp in Hour of the Gun) with none of his projects reaching masterpiece status. But in Jim Rockford he found his perfect niche as the pardoned ex-con-turned-private-investigator in car chases with his gold Pontiac Firebird. With appealing characters like his father Joseph (a.k.a. Rocky), his best friend Sgt. Dennis Becker of the LAPD, his lawyer/girlfriend Beth Davenport, and his former cell-mate Evelyn "Angel" Martin the show has an iconic status and one with a huge appreciative fan base. His great rugged looks and easy going attitude combined with Rockford's knack for being on the short end of life's opportunities make this show unique and truly both endearing and appealing.
Gary Tooze
Advert
TV Debut: September 13th, 1974
DVD Review: Universal - Region 1 - NTSC
DVD Box Cover

CLICK to order from:

Distribution
Universal Home Video - Region 1 - NTSC
Runtime
Each disc side has 4 X 50:00 episodes (23 in total) for approx. 18 hours of Rockford
Video
1.33:1 Original Aspect Ratio
Average Bitrate: 5.25 mb/s
NTSC 720x480 29.97 f/s

NOTE: The Vertical axis represents the bits transferred per second. The Horizontal is the time in minutes.

Sample

Bitrate:

Audio
English (Dolby Digital 2.0)
Subtitles
English (SDH), Spanish, None
Features

Release Information:
Studio: Universal Home Video

Aspect Ratio:
Original aspect Ratio 1.33:1

Edition Details:

• James Gardner reminiscing about the genesis of The Rockford Files and becoming Jim Rockford (8:00)

DVD Release Date: December 6th, 2005
3 slim transparent keep cases inside a cardboard box
Chapters: 4 in each episode
Comments:

NOTE: A brief note regarding The Rockford Files Season 1: some time ago I requested from you & received a link to buy the Region 2 set from amazon.co.uk (which I bought HERE). The Region 1 set which you reviewed misses the double-length pilot, while the Region 2 set (spread over six single-sided discs) does have the pilot but misses the 8min Garner interview. This is a serious deficiency on the side of the Region 1 set and I believe it should be pointed out. (Thanks Wilhelm)

****

The image looks great. There are a very few minor marks but I never remember it looking as good on TV years ago as it does on these discs. I am still investigating where we got the syndicated or the original versions, but as the time is over 50:00 per episode I suspect we have the 'real deal'. Audio is clean and consistent, subtitles are great - the only extra is Garner talking for about 8 minutes on the shows and characters history. Packaging is pretty frugal with 3 double sided dual layered DVDs in three transparent, slim cases that have episode descriptions. I am ecstatic about this show and highly recommend this DVD set.
---



DVD Menus

---
Subtitle Sample
Screen Captures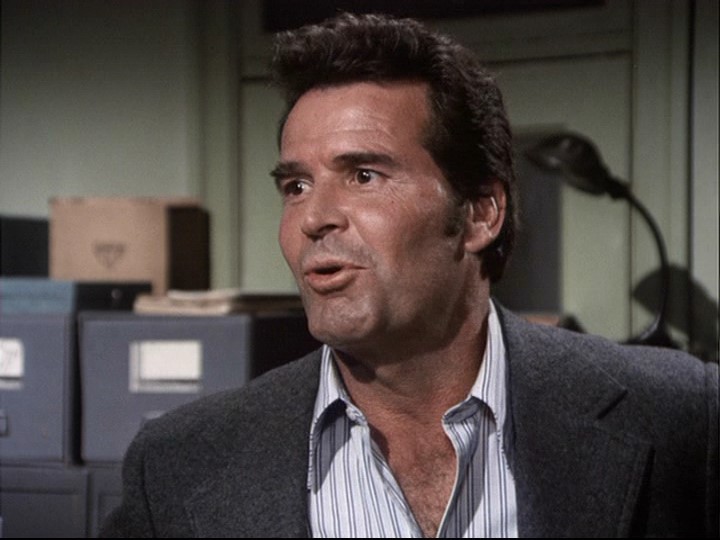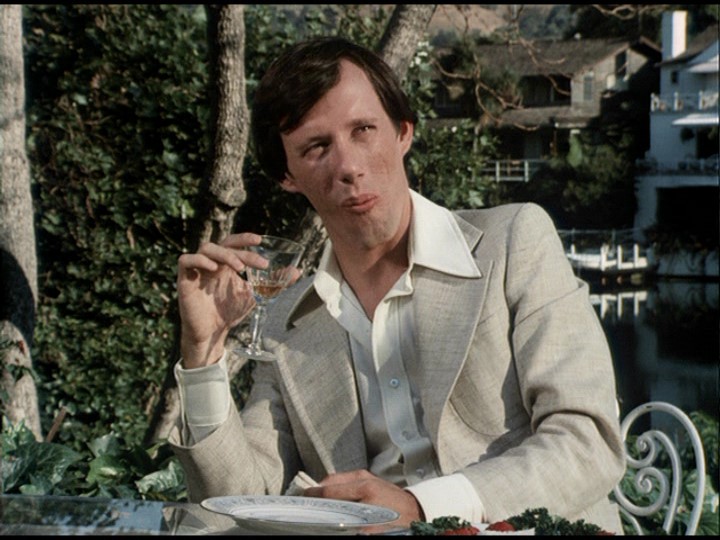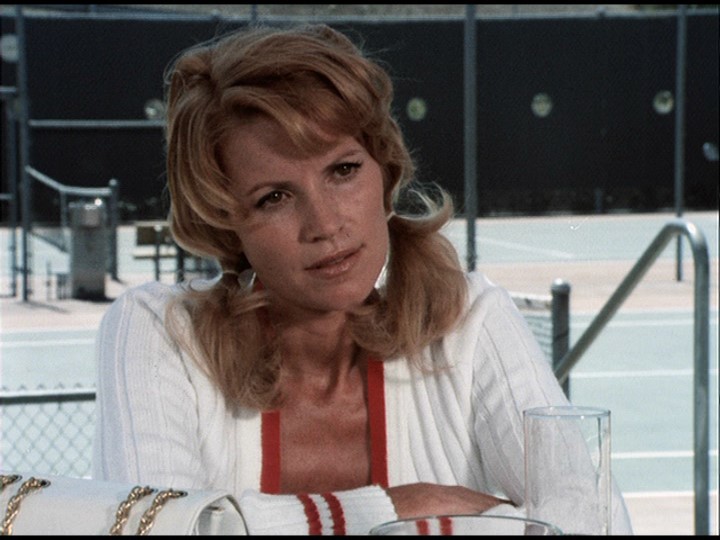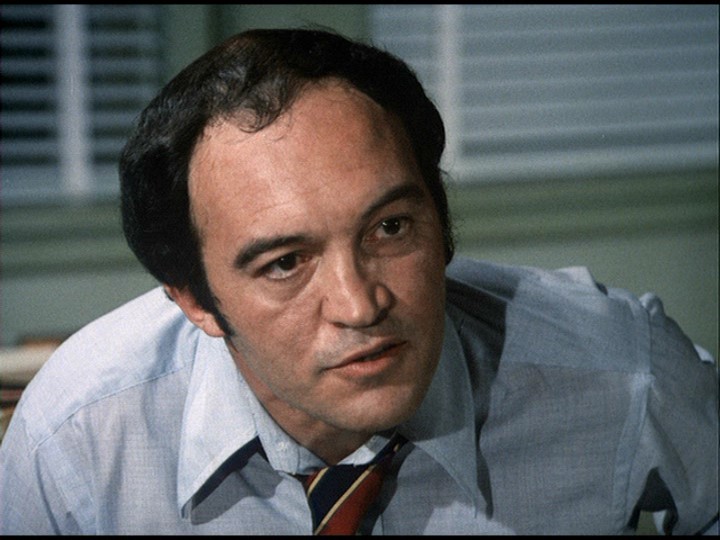 ---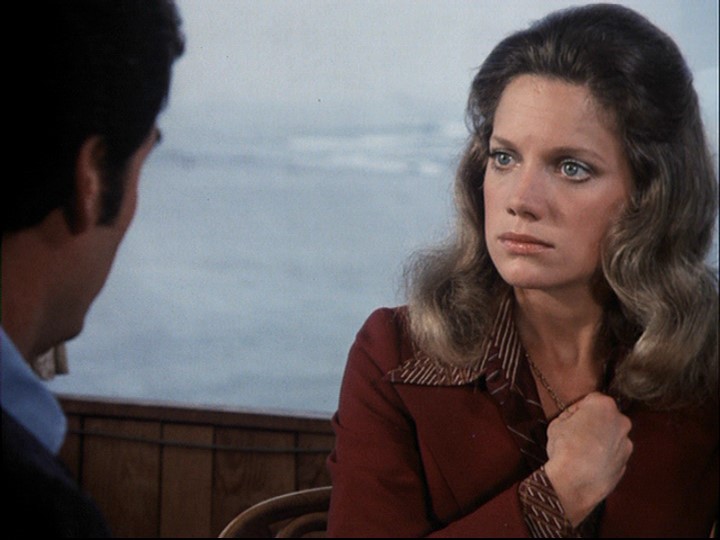 Mail cheques, money orders, cash to: or CLICK PayPal logo to donate!
Gary Tooze

Mississauga, Ontario,

CANADA
Thank You!
The Rockford Files - DVD Review - James Garner - Jim Rockford The Rockford Files - DVD Review - James Garner - Jim Rockford The Rockford Files - DVD Review - James Garner - Jim Rockford The Rockford Files - DVD Review - James Garner - Jim Rockford The Rockford Files - DVD Review - James Garner - Jim Rockford The Rockford Files - DVD Review - James Garner - Jim Rockford The Rockford Files - DVD Review - James Garner - Jim Rockford The Rockford Files - DVD Review - James Garner - Jim Rockford The Rockford Files - DVD Review - James Garner - Jim Rockford The Rockford Files - DVD Review - James Garner - Jim Rockford The Rockford Files - DVD Review - James Garner - Jim Rockford The Rockford Files - DVD Review - James Garner - Jim Rockford The Rockford Files - DVD Review - James Garner - Jim Rockford The Rockford Files - DVD Review - James Garner - Jim Rockford The Rockford Files - DVD Review - James Garner - Jim Rockford The Rockford Files - DVD Review - James Garner - Jim Rockford The Rockford Files - DVD Review - James Garner - Jim Rockford The Rockford Files - DVD Review - James Garner - Jim Rockford The Rockford Files - DVD Review - James Garner - Jim Rockford The Rockford Files - DVD Review - James Garner - Jim Rockford The Rockford Files - DVD Review - James Garner - Jim Rockford The Rockford Files - DVD Review - James Garner - Jim Rockford The Rockford Files - DVD Review - James Garner - Jim Rockford The Rockford Files - DVD Review - James Garner - Jim Rockford The Rockford Files - DVD Review - James Garner - Jim Rockford The Rockford Files - DVD Review - James Garner - Jim Rockford The Rockford Files - DVD Review - James Garner - Jim Rockford The Rockford Files - DVD Review - James Garner - Jim Rockford The Rockford Files - DVD Review - James Garner - Jim Rockford The Rockford Files - DVD Review - James Garner - Jim Rockford The Rockford Files - DVD Review - James Garner - Jim Rockford The Rockford Files - DVD Review - James Garner - Jim Rockford The Rockford Files - DVD Review - James Garner - Jim Rockford The Rockford Files - DVD Review - James Garner - Jim Rockford The Rockford Files - DVD Review - James Garner - Jim Rockford The Rockford Files - DVD Review - James Garner - Jim Rockford The Rockford Files - DVD Review - James Garner - Jim Rockford The Rockford Files - DVD Review - James Garner - Jim Rockford The Rockford Files - DVD Review - James Garner - Jim Rockford The Rockford Files - DVD Review - James Garner - Jim Rockford The Rockford Files - DVD Review - James Garner - Jim Rockford The Rockford Files - DVD Review - James Garner - Jim Rockford The Rockford Files - DVD Review - James Garner - Jim Rockford The Rockford Files - DVD Review - James Garner - Jim Rockford The Rockford Files - DVD Review - James Garner - Jim Rockford The Rockford Files - DVD Review - James Garner - Jim Rockford The Rockford Files - DVD Review - James Garner - Jim Rockford The Rockford Files - DVD Review - James Garner - Jim Rockford The Rockford Files - DVD Review - James Garner - Jim Rockford The Rockford Files - DVD Review - James Garner - Jim Rockford The Rockford Files - DVD Review - James Garner - Jim Rockford The Rockford Files - DVD Review - James Garner - Jim Rockford The Rockford Files - DVD Review - James Garner - Jim Rockford The Rockford Files - DVD Review - James Garner - Jim Rockford The Rockford Files - DVD Review - James Garner - Jim Rockford The Rockford Files - DVD Review - James Garner - Jim Rockford The Rockford Files - DVD Review - James Garner - Jim Rockford The Rockford Files - DVD Review - James Garner - Jim Rockford The Rockford Files - DVD Review - James Garner - Jim Rockford The Rockford Files - DVD Review - James Garner - Jim Rockford The Rockford Files - DVD Review - James Garner - Jim Rockford The Rockford Files - DVD Review - James Garner - Jim Rockford The Rockford Files - DVD Review - James Garner - Jim Rockford The Rockford Files - DVD Review - James Garner - Jim Rockford The Rockford Files - DVD Review - James Garner - Jim Rockford The Rockford Files - DVD Review - James Garner - Jim Rockford The Rockford Files - DVD Review - James Garner - Jim Rockford The Rockford Files - DVD Review - James Garner - Jim Rockford The Rockford Files - DVD Review - James Garner - Jim Rockford The Rockford Files - DVD Review - James Garner - Jim Rockford The Rockford Files - DVD Review - James Garner - Jim Rockford The Rockford Files - DVD Review - James Garner - Jim Rockford The Rockford Files - DVD Review - James Garner - Jim Rockford The Rockford Files - DVD Review - James Garner - Jim Rockford The Rockford Files - DVD Review - James Garner - Jim Rockford The Rockford Files - DVD Review - James Garner - Jim Rockford The Rockford Files - DVD Review - James Garner - Jim Rockford The Rockford Files - DVD Review - James Garner - Jim Rockford The Rockford Files - DVD Review - James Garner - Jim Rockford The Rockford Files - DVD Review - James Garner - Jim Rockford The Rockford Files - DVD Review - James Garner - Jim Rockford The Rockford Files - DVD Review - James Garner - Jim Rockford The Rockford Files - DVD Review - James Garner - Jim Rockford The Rockford Files - DVD Review - James Garner - Jim Rockford The Rockford Files - DVD Review - James Garner - Jim Rockford The Rockford Files - DVD Review - James Garner - Jim Rockford The Rockford Files - DVD Review - James Garner - Jim Rockford The Rockford Files - DVD Review - James Garner - Jim Rockford The Rockford Files - DVD Review - James Garner - Jim Rockford The Rockford Files - DVD Review - James Garner - Jim Rockford The Rockford Files - DVD Review - James Garner - Jim Rockford The Rockford Files - DVD Review - James Garner - Jim Rockford The Rockford Files - DVD Review - James Garner - Jim Rockford The Rockford Files - DVD Review - James Garner - Jim Rockford The Rockford Files - DVD Review - James Garner - Jim Rockford The Rockford Files - DVD Review - James Garner - Jim Rockford The Rockford Files - DVD Review - James Garner - Jim Rockford The Rockford Files - DVD Review - James Garner - Jim Rockford The Rockford Files - DVD Review - James Garner - Jim Rockford The Rockford Files - DVD Review - James Garner - Jim Rockford The Rockford Files - DVD Review - James Garner - Jim Rockford The Rockford Files - DVD Review - James Garner - Jim Rockford The Rockford Files - DVD Review - James Garner - Jim Rockford The Rockford Files - DVD Review - James Garner - Jim Rockford The Rockford Files - DVD Review - James Garner - Jim Rockford The Rockford Files - DVD Review - James Garner - Jim Rockford The Rockford Files - DVD Review - James Garner - Jim Rockford The Rockford Files - DVD Review - James Garner - Jim Rockford The Rockford Files - DVD Review - James Garner - Jim Rockford The Rockford Files - DVD Review - James Garner - Jim Rockford The Rockford Files - DVD Review - James Garner - Jim Rockford The Rockford Files - DVD Review - James Garner - Jim Rockford The Rockford Files - DVD Review - James Garner - Jim Rockford The Rockford Files - DVD Review - James Garner - Jim Rockford The Rockford Files - DVD Review - James Garner - Jim Rockford The Rockford Files - DVD Review - James Garner - Jim Rockford The Rockford Files - DVD Review - James Garner - Jim Rockford The Rockford Files - DVD Review - James Garner - Jim Rockford The Rockford Files - DVD Review - James Garner - Jim Rockford The Rockford Files - DVD Review - James Garner - Jim Rockford The Rockford Files - DVD Review - James Garner - Jim Rockford The Rockford Files - DVD Review - James Garner - Jim Rockford The Rockford Files - DVD Review - James Garner - Jim Rockford The Rockford Files - DVD Review - James Garner - Jim Rockford The Rockford Files - DVD Review - James Garner - Jim Rockford The Rockford Files - DVD Review - James Garner - Jim Rockford The Rockford Files - DVD Review - James Garner - Jim Rockford The Rockford Files - DVD Review - James Garner - Jim Rockford The Rockford Files - DVD Review - James Garner - Jim Rockford The Rockford Files - DVD Review - James Garner - Jim Rockford The Rockford Files - DVD Review - James Garner - Jim Rockford The Rockford Files - DVD Review - James Garner - Jim Rockford