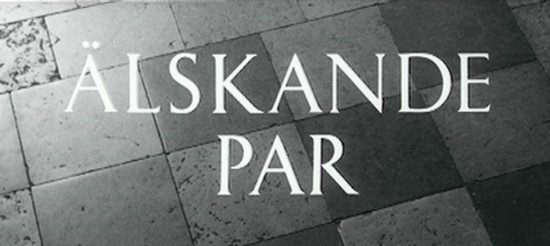 (aka 'Loving Couples')
Directed by Mai Zetterling
Sweden 1964
"One of the most ambitious debuts since CITIZEN KANE." —Kenneth Tynan, The Observer
"Stunning, frank, bold and beautiful... Has much of the moods of Bergman (and) a Fellini-like fascination." —World Journal Tribune
"There is a degree of sexual openness about this picture that goes farther than most." —New York Post

For her feature film directing debut, actress Mai Zetterling turned to Agnes von Krusenstjerna's controversial masterpiece of Swedish feminist literature, The Misses von Pahlen, an intense and personal 7-part novel has been likened to the great works of D.H. Lawrence.

As three pregnant women from different backgrounds wait to have their babies in a hospital in Stockholm at the outbreak of the Great War, they relive their childhood and youthful experiences via individual flashbacks.

Drawing on the classic Ingmar Bergman style of Swedish filmmaking and collaborating with many of his favorite actors as well as the great cinematographer Sven Nykvist, Zetterling has produced a powerful fusion of personal emotional drama and a commentary on the role of women in a society in moral decline.
Theatrical Release: December 21st, 1964
Reviews More Reviews DVD Reviews
DVD Review: New Yorker - Region 1 - NTSC
DVD Box Cover

CLICK to order from:

Distribution
New Yorker Video - Region 1 - NTSC
Runtime
1:58:04
Video
1.63:1 Original Aspect Ratio
Average Bitrate: 6.17 mb/s
NTSC 720x480 29.97 f/s

NOTE: The Vertical axis represents the bits transferred per second. The Horizontal is the time in minutes.

Bitrate:

Audio
Swedish (Dolby Digital 2.0)
Subtitles
English, French, None
Features

Release Information:
Studio: New Yorker Video

Aspect Ratio:
Original aspect Ratio 1.63:1

Edition Details:

• The War Game (1962), Mai Zetterling¹s 15-minute short film (Best Short Film winner at the Venice Film Festival)
• Mai Zetterling biography and filmography
• 12-page liner notes booklet featuring Filming LOVING COUPLES by Mai Zetterling, and full cast and credits

DVD Release Date: November 29th, 2005
Keep Case
Chapters: 16
| | |
| --- | --- |
| Comments: | This disc marks an incredible improvement in NY'er quality. Like the recent "Punishment Park" (also produced to digital by Oliver Groom) this borders on an essential film with a superb transfer and substantial extra features. This is not far off Criterion quality - 1.66 anamorphic, progressive, solid contrast and the inclusion of Zetterling's 'The War Game' short adds a perfect touch. The liner notes are a great read and very professionally done. I encourage more of this output by NY'er and am anxious to see future collaborations with Oliver Groom. out of |
---



DVD Menus

---
Subtitle Sample
Screen Captures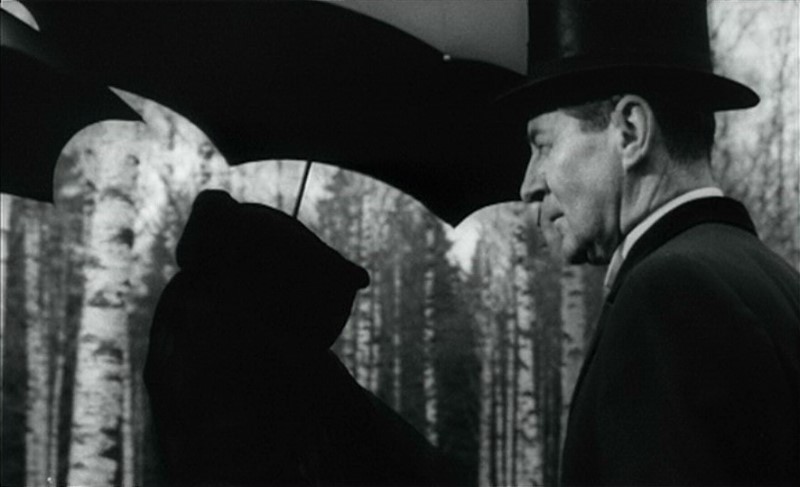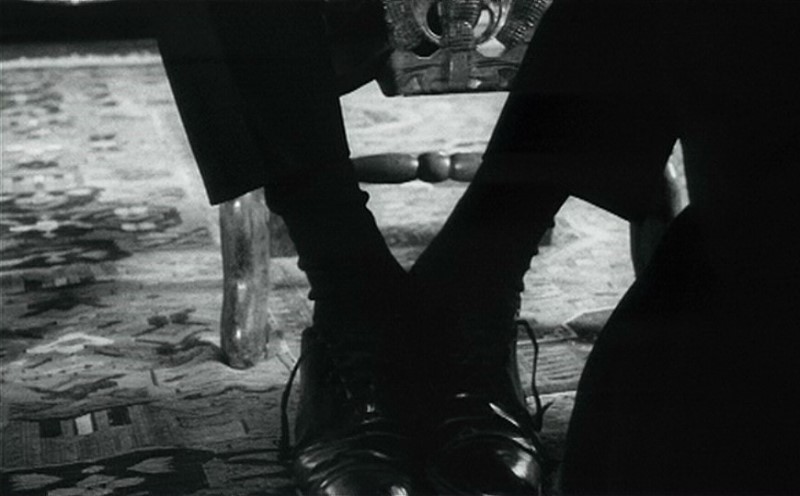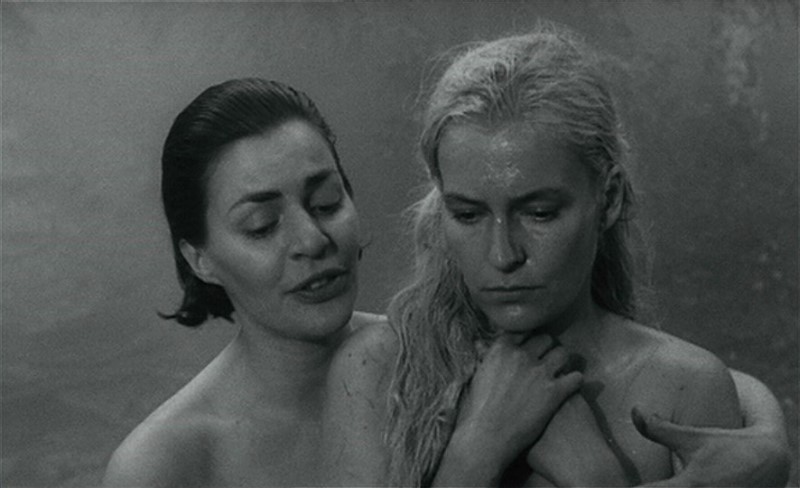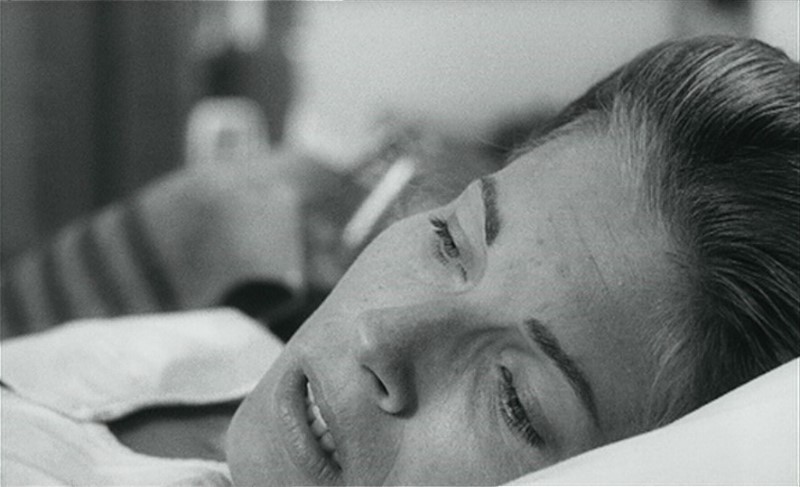 ---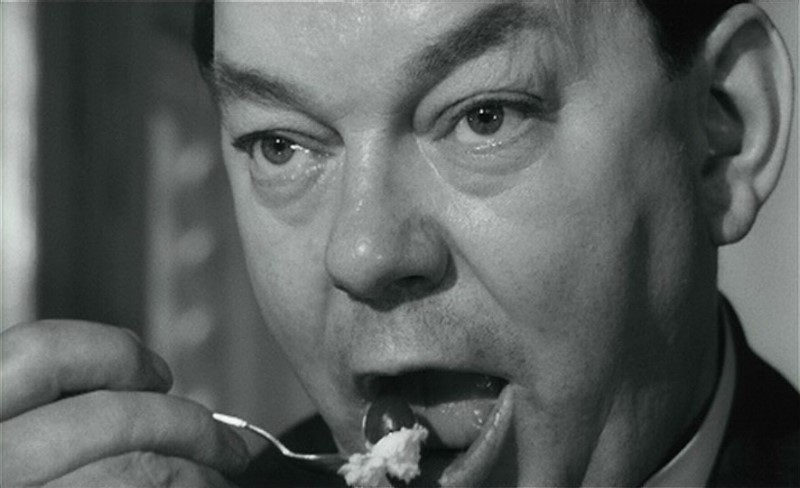 Mail cheques, money orders, cash to: or CLICK PayPal logo to donate!
Gary Tooze

Mississauga, Ontario,

CANADA
Thank You!
Mai Zetterling's - Loving Couples - Älskande par - DVD Review Mai Zetterling Loving Couples Älskande par DVD Review Mai Zetterling Loving Couples Älskande par DVD Review Mai Zetterling Loving Couples Älskande par DVD Review Mai Zetterling Loving Couples Älskande par DVD Review Mai Zetterling Loving Couples Älskande par DVD Review Mai Zetterling's - Loving Couples - Älskande par - DVD Review Mai Zetterling Loving Couples Älskande par DVD Review Mai Zetterling Loving Couples Älskande par DVD Review Mai Zetterling Loving Couples Älskande par DVD Review Mai Zetterling Loving Couples Älskande par DVD Review Mai Zetterling Loving Couples Älskande par DVD Review Mai Zetterling's - Loving Couples - Älskande par - DVD Review Mai Zetterling Loving Couples Älskande par DVD Review Mai Zetterling Loving Couples Älskande par DVD Review Mai Zetterling Loving Couples Älskande par DVD Review Mai Zetterling Loving Couples Älskande par DVD Review Mai Zetterling Loving Couples Älskande par DVD Review Mai Zetterling's - Loving Couples - Älskande par - DVD Review Mai Zetterling Loving Couples Älskande par DVD Review Mai Zetterling Loving Couples Älskande par DVD Review Mai Zetterling Loving Couples Älskande par DVD Review Mai Zetterling Loving Couples Älskande par DVD Review Mai Zetterling Loving Couples Älskande par DVD Review Mai Zetterling's - Loving Couples - Älskande par - DVD Review Mai Zetterling Loving Couples Älskande par DVD Review Mai Zetterling Loving Couples Älskande par DVD Review Mai Zetterling Loving Couples Älskande par DVD Review Mai Zetterling Loving Couples Älskande par DVD Review Mai Zetterling Loving Couples Älskande par DVD Review Mai Zetterling's - Loving Couples - Älskande par - DVD Review Mai Zetterling Loving Couples Älskande par DVD Review Mai Zetterling Loving Couples Älskande par DVD Review Mai Zetterling Loving Couples Älskande par DVD Review Mai Zetterling Loving Couples Älskande par DVD Review Mai Zetterling Loving Couples Älskande par DVD Review Mai Zetterling's - Loving Couples - Älskande par - DVD Review Mai Zetterling Loving Couples Älskande par DVD Review Mai Zetterling Loving Couples Älskande par DVD Review Mai Zetterling Loving Couples Älskande par DVD Review Mai Zetterling Loving Couples Älskande par DVD Review Mai Zetterling Loving Couples Älskande par DVD Review Mai Zetterling's - Loving Couples - Älskande par - DVD Review Mai Zetterling Loving Couples Älskande par DVD Review Mai Zetterling Loving Couples Älskande par DVD Review Mai Zetterling Loving Couples Älskande par DVD Review Mai Zetterling Loving Couples Älskande par DVD Review Mai Zetterling Loving Couples Älskande par DVD Review Mai Zetterling's - Loving Couples - Älskande par - DVD Review Mai Zetterling Loving Couples Älskande par DVD Review Mai Zetterling Loving Couples Älskande par DVD Review Mai Zetterling Loving Couples Älskande par DVD Review Mai Zetterling Loving Couples Älskande par DVD Review Mai Zetterling Loving Couples Älskande par DVD Review Mai Zetterling's - Loving Couples - Älskande par - DVD Review Mai Zetterling Loving Couples Älskande par DVD Review Mai Zetterling Loving Couples Älskande par DVD Review Mai Zetterling Loving Couples Älskande par DVD Review Mai Zetterling Loving Couples Älskande par DVD Review Mai Zetterling Loving Couples Älskande par DVD Review Mai Zetterling's - Loving Couples - Älskande par - DVD Review Mai Zetterling Loving Couples Älskande par DVD Review Mai Zetterling Loving Couples Älskande par DVD Review Mai Zetterling Loving Couples Älskande par DVD Review Mai Zetterling Loving Couples Älskande par DVD Review Mai Zetterling Loving Couples Älskande par DVD Review Mai Zetterling's - Loving Couples - Älskande par - DVD Review Mai Zetterling Loving Couples Älskande par DVD Review Mai Zetterling Loving Couples Älskande par DVD Review Mai Zetterling Loving Couples Älskande par DVD Review Mai Zetterling Loving Couples Älskande par DVD Review Mai Zetterling Loving Couples Älskande par DVD Review Mai Zetterling's - Loving Couples - Älskande par - DVD Review Mai Zetterling Loving Couples Älskande par DVD Review Mai Zetterling Loving Couples Älskande par DVD Review Mai Zetterling Loving Couples Älskande par DVD Review Mai Zetterling Loving Couples Älskande par DVD Review Mai Zetterling Loving Couples Älskande par DVD Review Mai Zetterling's - Loving Couples - Älskande par - DVD Review Mai Zetterling Loving Couples Älskande par DVD Review Mai Zetterling Loving Couples Älskande par DVD Review Mai Zetterling Loving Couples Älskande par DVD Review Mai Zetterling Loving Couples Älskande par DVD Review Mai Zetterling Loving Couples Älskande par DVD Review Mai Zetterling's - Loving Couples - Älskande par - DVD Review Mai Zetterling Loving Couples Älskande par DVD Review Mai Zetterling Loving Couples Älskande par DVD Review Mai Zetterling Loving Couples Älskande par DVD Review Mai Zetterling Loving Couples Älskande par DVD Review Mai Zetterling Loving Couples Älskande par DVD Review