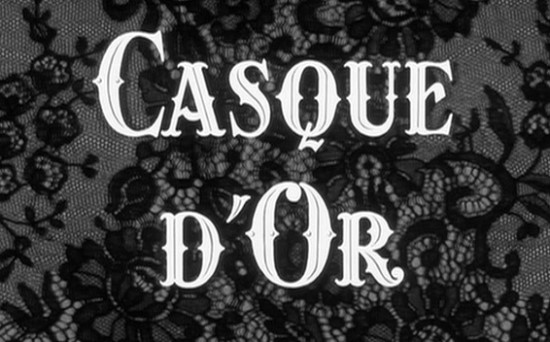 (aka 'Golden Marie')
Directed by Jacques Becker
France 1952
Jacques Becker lovingly evokes the Belle Époque Parisian demimonde in this classic tale of doomed romance. When gangster's moll Marie (Simone Signoret) falls for reformed criminal Manda (Serge Reggiani), their passion incites an underworld rivalry that leads inexorably to treachery and tragedy. With poignant, nuanced performances and sensuous black-and-white photography, Casque d'or (Golden Marie) is Becker at the height of his cinematic powers—a romantic masterpiece.
Posters
Theatrical Release: April 16th, 1952
Reviews More Reviews DVD Reviews
DVD Review: Criterion - Region 0 - NTSC
DVD Box Cover

CLICK to order from:

Distribution
Criterion Collection - Spine # 270 - Region 0 - NTSC
Runtime
1:38:15
Video
1.33:1 Original Aspect Ratio
Average Bitrate: 6.89 mb/s
NTSC 720x480 29.97 f/s

NOTE: The Vertical axis represents the bits transferred per second. The Horizontal is the time in minutes.

Bitrate:

Audio
French (Dolby Digital 1.0), DUB: English (Dolby Digital 1.0)
Subtitles
English, None
Features

Release Information:
Studio: Criterion

Aspect Ratio:
Original Aspect Ratio 1.33:1

Edition Details:

• Audio commentary by film scholar Peter Cowie
• 1995 video interview with actor Serge Reggiani
• 1963 interview with actress Simone Signoret from the French television program Cinïpanorama
• Excerpt from an episode of the French television series Cineastes de notre temps, dedicated to Jacques Becker
• Rare, silent behind-the-scenes footage of Becker on the set, with commentary by film scholar Philip Kemp
• 8-page Liner Notes with essay by Philip Kemp

DVD Release Date: January 18th, 2005
Keep Case
Chapters: 18
Comments:

An absolutely gorgeous image - one of Criterion's best from 2005. Everything about it seems perfect - from the minimal, but prevalent, grain to the high degree of sharpness. Contrast is at Criterion's usual standard of perfection. The Cowie commentary is good, if somewhat dry at times and there are bountiful extras to make any degree of Becker fan or neophyte content.

Quite commonly the mono sound will export from the centre channel only of any 5.1 systems so many may want to disperse it further through a 2-channel playback. The optional English DUB is actually created by the principals of the film - this was done for the premiere in London where it went on to be very successful throughout Britain. I think this is a perfect DVD. out of
---
---
Subtitle Sample
Screen Captures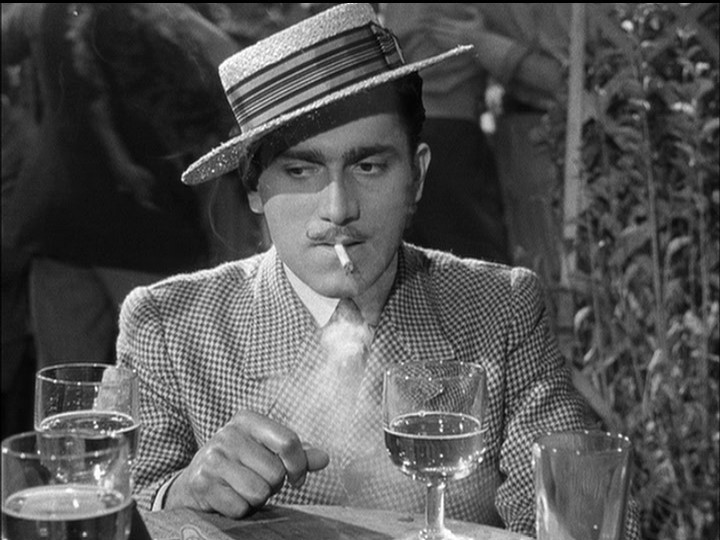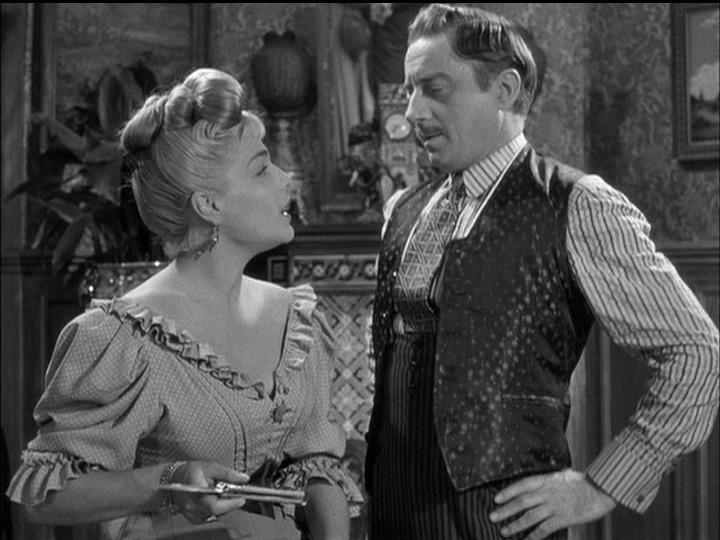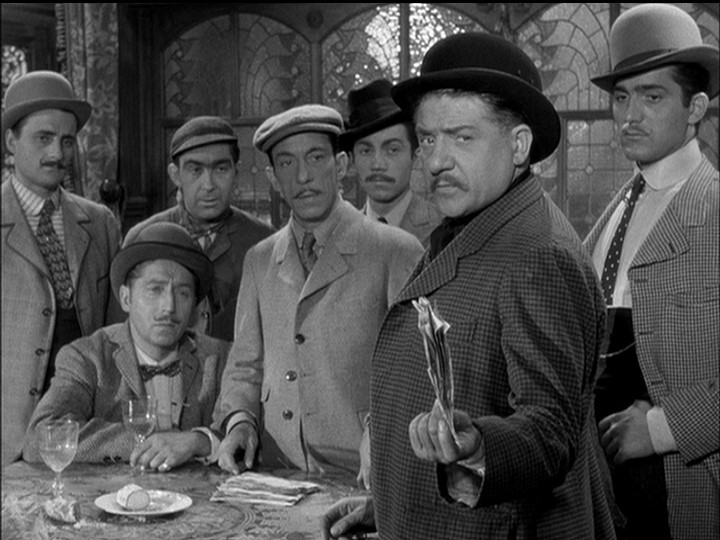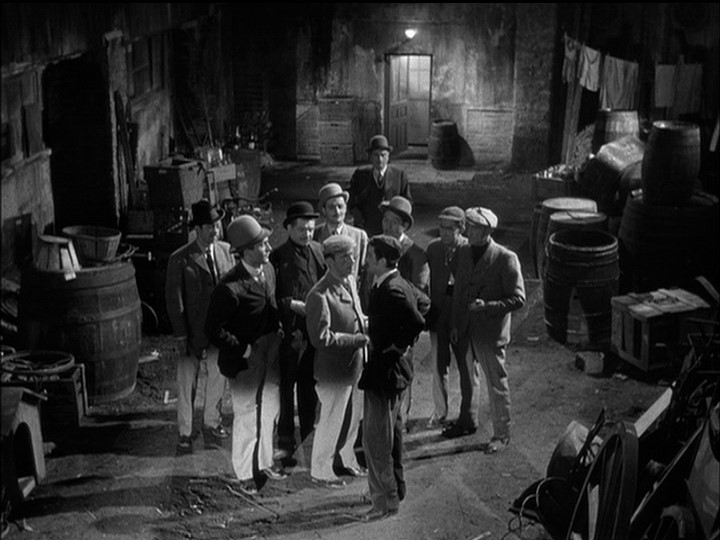 ---
---
DVD Box Cover

CLICK to order from:

Distribution
Criterion Collection - Spine # 270 - Region 0 - NTSC
---





DONATIONS Keep DVDBeaver alive and advertisement free:
Mail cheques, money orders, cash to: or CLICK PayPal logo to donate!
Gary Tooze

Mississauga, Ontario,

CANADA
Thank You!
Jacques Becker's - Casque d'or - DVD Review Golden Marie Jacques Becker Casque d'or DVD Review Golden Marie Jacques Becker Casque d'or DVD Review Golden Marie Jacques Becker Casque d'or DVD Review Golden Marie Jacques Becker Casque d'or DVD Review Golden Marie Jacques Becker Casque d'or DVD Review Golden Marie Jacques Becker Casque d'or DVD Review Golden Marie Jacques Becker Casque d'or DVD Review Golden Marie Jacques Becker's - Casque d'or - DVD Review Golden Marie Jacques Becker Casque d'or DVD Review Golden Marie Jacques Becker Casque d'or DVD Review Golden Marie Jacques Becker Casque d'or DVD Review Golden Marie Jacques Becker Casque d'or DVD Review Golden Marie Jacques Becker Casque d'or DVD Review Golden Marie Jacques Becker Casque d'or DVD Review Golden Marie Jacques Becker Casque d'or DVD Review Golden Marie Jacques Becker's - Casque d'or - DVD Review Golden Marie Jacques Becker Casque d'or DVD Review Golden Marie Jacques Becker Casque d'or DVD Review Golden Marie Jacques Becker Casque d'or DVD Review Golden Marie Jacques Becker Casque d'or DVD Review Golden Marie Jacques Becker Casque d'or DVD Review Golden Marie Jacques Becker Casque d'or DVD Review Golden Marie Jacques Becker Casque d'or DVD Review Golden Marie Jacques Becker's - Casque d'or - DVD Review Golden Marie Jacques Becker Casque d'or DVD Review Golden Marie Jacques Becker Casque d'or DVD Review Golden Marie Jacques Becker Casque d'or DVD Review Golden Marie Jacques Becker Casque d'or DVD Review Golden Marie Jacques Becker Casque d'or DVD Review Golden Marie Jacques Becker Casque d'or DVD Review Golden Marie Jacques Becker Casque d'or DVD Review Golden Marie Jacques Becker's - Casque d'or - DVD Review Golden Marie Jacques Becker Casque d'or DVD Review Golden Marie Jacques Becker Casque d'or DVD Review Golden Marie Jacques Becker Casque d'or DVD Review Golden Marie Jacques Becker Casque d'or DVD Review Golden Marie Jacques Becker Casque d'or DVD Review Golden Marie Jacques Becker Casque d'or DVD Review Golden Marie Jacques Becker Casque d'or DVD Review Golden Marie Jacques Becker's - Casque d'or - DVD Review Golden Marie Jacques Becker Casque d'or DVD Review Golden Marie Jacques Becker Casque d'or DVD Review Golden Marie Jacques Becker Casque d'or DVD Review Golden Marie Jacques Becker Casque d'or DVD Review Golden Marie Jacques Becker Casque d'or DVD Review Golden Marie Jacques Becker Casque d'or DVD Review Golden Marie Jacques Becker Casque d'or DVD Review Golden Marie Jacques Becker's - Casque d'or - DVD Review Golden Marie Jacques Becker Casque d'or DVD Review Golden Marie Jacques Becker Casque d'or DVD Review Golden Marie Jacques Becker Casque d'or DVD Review Golden Marie Jacques Becker Casque d'or DVD Review Golden Marie Jacques Becker Casque d'or DVD Review Golden Marie Jacques Becker Casque d'or DVD Review Golden Marie Jacques Becker Casque d'or DVD Review Golden Marie Jacques Becker's - Casque d'or - DVD Review Golden Marie Jacques Becker Casque d'or DVD Review Golden Marie Jacques Becker Casque d'or DVD Review Golden Marie Jacques Becker Casque d'or DVD Review Golden Marie Jacques Becker Casque d'or DVD Review Golden Marie Jacques Becker Casque d'or DVD Review Golden Marie Jacques Becker Casque d'or DVD Review Golden Marie Jacques Becker Casque d'or DVD Review Golden Marie Jacques Becker's - Casque d'or - DVD Review Golden Marie Jacques Becker Casque d'or DVD Review Golden Marie Jacques Becker Casque d'or DVD Review Golden Marie Jacques Becker Casque d'or DVD Review Golden Marie Jacques Becker Casque d'or DVD Review Golden Marie Jacques Becker Casque d'or DVD Review Golden Marie Jacques Becker Casque d'or DVD Review Golden Marie Jacques Becker Casque d'or DVD Review Golden Marie Jacques Becker's - Casque d'or - DVD Review Golden Marie Jacques Becker Casque d'or DVD Review Golden Marie Jacques Becker Casque d'or DVD Review Golden Marie Jacques Becker Casque d'or DVD Review Golden Marie Jacques Becker Casque d'or DVD Review Golden Marie Jacques Becker Casque d'or DVD Review Golden Marie Jacques Becker Casque d'or DVD Review Golden Marie Jacques Becker Casque d'or DVD Review Golden Marie Jacques Becker's - Casque d'or - DVD Review Golden Marie Jacques Becker Casque d'or DVD Review Golden Marie Jacques Becker Casque d'or DVD Review Golden Marie Jacques Becker Casque d'or DVD Review Golden Marie Jacques Becker Casque d'or DVD Review Golden Marie Jacques Becker Casque d'or DVD Review Golden Marie Jacques Becker Casque d'or DVD Review Golden Marie Jacques Becker Casque d'or DVD Review Golden Marie Jacques Becker's - Casque d'or - DVD Review Golden Marie Jacques Becker Casque d'or DVD Review Golden Marie Jacques Becker Casque d'or DVD Review Golden Marie Jacques Becker Casque d'or DVD Review Golden Marie Jacques Becker Casque d'or DVD Review Golden Marie Jacques Becker Casque d'or DVD Review Golden Marie Jacques Becker Casque d'or DVD Review Golden Marie Jacques Becker Casque d'or DVD Review Golden Marie Jacques Becker's - Casque d'or - DVD Review Golden Marie Jacques Becker Casque d'or DVD Review Golden Marie Jacques Becker Casque d'or DVD Review Golden Marie Jacques Becker Casque d'or DVD Review Golden Marie Jacques Becker Casque d'or DVD Review Golden Marie Jacques Becker Casque d'or DVD Review Golden Marie Jacques Becker Casque d'or DVD Review Golden Marie Jacques Becker Casque d'or DVD Review Golden Marie Jacques Becker's - Casque d'or - DVD Review Golden Marie Jacques Becker Casque d'or DVD Review Golden Marie Jacques Becker Casque d'or DVD Review Golden Marie Jacques Becker Casque d'or DVD Review Golden Marie Jacques Becker Casque d'or DVD Review Golden Marie Jacques Becker Casque d'or DVD Review Golden Marie Jacques Becker Casque d'or DVD Review Golden Marie Jacques Becker Casque d'or DVD Review Golden Marie Jacques Becker's - Casque d'or - DVD Review Golden Marie Jacques Becker Casque d'or DVD Review Golden Marie Jacques Becker Casque d'or DVD Review Golden Marie Jacques Becker Casque d'or DVD Review Golden Marie Jacques Becker Casque d'or DVD Review Golden Marie Jacques Becker Casque d'or DVD Review Golden Marie Jacques Becker Casque d'or DVD Review Golden Marie Jacques Becker Casque d'or DVD Review Golden Marie Jacques Becker's - Casque d'or - DVD Review Golden Marie Jacques Becker Casque d'or DVD Review Golden Marie Jacques Becker Casque d'or DVD Review Golden Marie Jacques Becker Casque d'or DVD Review Golden Marie Jacques Becker Casque d'or DVD Review Golden Marie Jacques Becker Casque d'or DVD Review Golden Marie Jacques Becker Casque d'or DVD Review Golden Marie Jacques Becker Casque d'or DVD Review Golden Marie Jacques Becker's - Casque d'or - DVD Review Golden Marie Jacques Becker Casque d'or DVD Review Golden Marie Jacques Becker Casque d'or DVD Review Golden Marie Jacques Becker Casque d'or DVD Review Golden Marie Jacques Becker Casque d'or DVD Review Golden Marie Jacques Becker Casque d'or DVD Review Golden Marie Jacques Becker Casque d'or DVD Review Golden Marie Jacques Becker Casque d'or DVD Review Golden Marie