We have started a Patreon page with the hopes that some of our followers would be willing to donate a small amount to keep DVDBeaver alive. We are a tiny niche, so your generosity is vital to our existence.

We are talking about a minimum of $0.10 - $0.15 a day, perhaps a quarter (or more) to those who won't miss it from their budget. It equates to buying DVDBeaver a coffee once, twice or a few times a month. You can then participate in our monthly Silent auctions, and have exclusive access to many 'bonus' High Resolution screen captures - both 4K UHD and Blu-ray (see HERE).

To those that are unfamiliar, Patreon is a secure/verified third-party service where users can agree to a monthly donation via credit card or PayPal by clicking the button below.






| | |
| --- | --- |
| | S E A R C H D V D B e a v e r |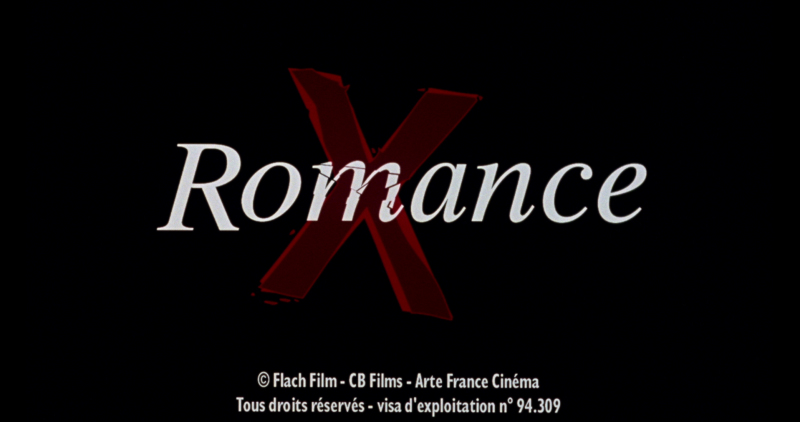 Directed by Catherine Breillat
France 1999
On her continuous journey to explore human sexuality, Breillat in "Romance X" (Romance, 1999), explores the relationship of love and sex with an almost clinical distance: Sterile in her mise-en-scene of, yet always natural and uninhibited, sexuality. Thus, while openly pornographic, it never becomes vulgar or offensive.

Unable to have sex with her fiancée, a woman seeks out lovers: "How can you love a man who doesn't fuck you?", one of her lovers ask, "I don't like men who fuck me", she replies. So begins her voyage into her own sexuality, that takes her from ordinary sex to rape by random stranger, and thru which she discovers her sexual and emotional limits.
***
Shockingly explicit, blurring the lines between art and pornography, Catherine Breillat's critically acclaimed Romance is one of the most controversial films of modern cinema.

A young schoolteacher frustrated by the lack of intimacy shown by her boyfriend begins to look elsewhere for physical affection and embarks on a series of increasingly extreme sexual encounters.
***
Claiming he lived her but that he has lost his desire for her Matie's boyfriend Pul refuses to engage in sexual relations catapulting Matie into a desperate search for intimacy and erotic connection. Marie's escalating sexual journey tests he own physical and emotional limits and through and ironic twist-of-fate eventually leads her to fulfillment.
Excerpt from B+N located HERE
Posters
Theatrical Release: April 14th, 1999

Reviews More Reviews DVD Reviews
Comparison
:
Trimark Home Video - Region 1 - NTSC vs. Second Sight Films - Region 'B' - Blu-ray
Big thanks to Eric Cotenas for the Trimark Home Video DVD Screen Caps!
(Trimark Home Video - Region 1 - NTSC - LEFT vs. Second Sight - Region 'B' - Blu-ray - RIGHT)
Box Cover

Bonus Captures:

Distribution
Trimark Home Video - Region 1 - NTSC
Second Sight Films - Region 'B' - Blu-ray
Runtime
1:38:27
1:38:36.118
Video

1.60

:1 Original Aspect Ratio
Average Bitrate: 5.59 mb/s
NTSC 720x480 29.97 f/s

1.

66:1 1080P Dual-layered Blu-ray

Disc Size:

41,873,014,879 bytes

Feature: 31,021,164,096 bytes

Video Bitrate: 34.31

Mbps

Codec: MPEG-4 AVC Video

NOTE: The Vertical axis represents the bits transferred per second. The Horizontal is the time in minutes.

Bitrate

Bitrate Blu-ray:

Audio

French Dolby Digital 2.0 Stereo, English Dolby Digital 2.0 Stereo

LPCM Audio French 2304 kbps 2.0 / 48 kHz / 2304 kbps / 24-bit
DTS-HD Master Audio French 3298 kbps 5.1 / 48 kHz / 3298 kbps / 24-bit (DTS Core: 5.1 / 48 kHz / 768 kbps / 24-bit)
Subtitles
English, French, Spanish, none
English, None
Features
Release Information:
Studio: Trimark Home Video

1.60:1 Original Aspect Ratio
Average Bitrate: 5.59 mb/s
NTSC 720x480 29.97 f/s

Edition Details:

•

Original Artwork
• Trailer
• Trailer for 'Kama Sutra: A Tale of Love'


DVD Release Date: February 19th, 2004

Chapters 12

Release Information:
Studio: Second Sight Films

1.

66:1 1080P Dual-layered Blu-ray

Disc Size:

41,873,014,879 bytes

Feature: 31,021,164,096 bytes

Video Bitrate: 34.31

Mbps

Codec: MPEG-4 AVC Video

Edition Details:

• New interview with Catherine Breillat (19:50)
• New interview with Caroline Ducey (18:47)
• New interview with Jean-Francoise Lepetit (17:35)


Blu-ray

Release Date: July 15th, 2019
Black Blu-ray Case

Chapters 12

Comments:

NOTE: The below Blu-ray captures were taken directly from the Blu-ray disc.

ADDITION: Second Sight Films Blu-ray (June 2019): Second Sight Films have transferred Catherine Breillat's Romance to Blu-ray. As compared to the 2004 DVD the image looks a bit faint but detail rises dramatically and it has a somewhat pinkish hue. Grain is more prevalent and it shows more information on all 4 edges of the frame. It is housed on a dual-layered disc with a max'ed out bitrate and seems to have replicated the source as well as possible for the medium. On our system it looks very good with decent contrast and a consistently textured film-like appearance in the 1080P resolution.

NOTE: We have added 30 more large resolution Kino Blu-ray captures for DVDBeaver Patrons HERE.

On their Blu-ray, Second Sight Films give the audio option of a linear PCM 2.0 channel track or DTS-HD Master 5.1 surround in the original French language (both 24-bit). There are some minor separations and the uncompressed LPCM is flat but effective in exporting the film's dialogue. There is a score credited to Raphaël Tidas (the TV series Coeur océan) and DJ Valentin plus music; Spanish Storme performed by D'Shadeauxmen, Dorn performed by Das Ichand George Clinton's Free your mind and your ass will follow performed by Funkadelic. Second Sight Films offer optional English subtitles on their Region 'B' Blu-ray.

Second Sight Film include new interviews in French with English subtitles - first a 20-minute interview with director Catherine Breillat who is very open and forthright about her opinions on her film especially noting of subjectivity "Either you are used to seeing something and it's banal, or you're used to it and it's obscene. Voila!". Included is a new 19-minute interview with Caroline Ducey who informs us that she was not born into an acting family, and discusses what Romance meant to her. Lastly, is a new 18-minute interview with producer Jean-François Lepetit discussing the production hurdles and impact of the film.

Romance is Breillat's exploration of female psychology via a controversial and intellectual treatise about a young couple in crisis and a young woman exploring her sexual boundaries. It can shock and provoke. The Second Sight Blu-ray

provides an HD presentation and some interesting interview supplements. Recommended to the adventurous cinephile.

---
Trimark Home Video - Region 1 - NTSC
Second Sight - Region 'B' - Blu-ray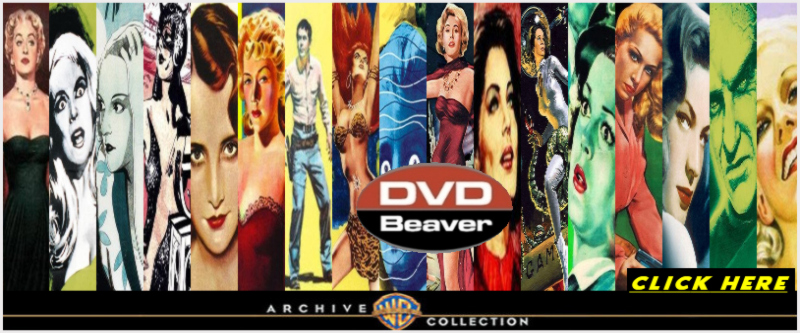 ---
CLICK EACH BLU-RAY CAPTURE TO SEE ALL IMAGES IN FULL 1920X1080 RESOLUTION
(Trimark Home Video - Region 1 - NTSC - TOP vs. Second Sight - Region 'B' - Blu-ray - BOTTOM)
---
(Trimark Home Video - Region 1 - NTSC - TOP vs. Second Sight - Region 'B' - Blu-ray - BOTTOM)
---
(Trimark Home Video - Region 1 - NTSC - TOP vs. Second Sight - Region 'B' - Blu-ray - BOTTOM)
---
(Trimark Home Video - Region 1 - NTSC - TOP vs. Second Sight - Region 'B' - Blu-ray - BOTTOM)
---
More full resolution (1920 X 1080) Blu-ray Captures for DVDBeaver Patreon Supporters HERE
| | | |
| --- | --- | --- |
| Box Cover | | |
| | | Bonus Captures: |
| Distribution | Trimark Home Video - Region 1 - NTSC | Second Sight Films - Region 'B' - Blu-ray |





| | |
| --- | --- |
| | S E A R C H D V D B e a v e r |