Review by Gary Tooze
Production:
Theatrical: Arte France Cinéma
Video: Criterion Collection Spine #8
94
Disc:
Region: 'A' (as verified by the Oppo Blu-ray player)
Runtime: 2:11:03.272
Disc Size: 48,668,332,723 bytes
Feature Size: 36,399,986,688 bytes
Video Bitrate: 31.36 Mbps
Chapters: 15
Case: Transparent Blu-ray case
Release date: September 26th, 2017
Video:
Aspect ratio: 1.85:1
Resolution: 1080p / 23.976 fps
Video codec: MPEG-4 AVC Video
Audio:
DTS-HD Master Audio French 3803 kbps 5.1 / 48 kHz / 3803 kbps / 24-bit (DTS Core: 5.1 / 48 kHz / 1509 kbps / 24-bit)
Subtitles:
English, none
Extras:
• Viennese Obscenities - new interview with Haneke (29:43)

•
New interview with actor Isabelle Huppert (11:13)

•
Selected-scene commentary from 2001 featuring Huppert (50:24)

• Postsync Sessions - b
ehind-the-scenes footage featuring Haneke and Huppert (19:09)

•
Trailer (1:49)

•
PLUS: An essay by scholar Moira Weigel
Bitrate:
Description: In this riveting study of the dynamics of control, Academy Award–winning director Michael Haneke takes on Nobel laureate Elfriede Jelinek's controversial 1983 novel about perverse female sexuality and the world of classical music. Haneke finds his match in Isabelle Huppert, who delivers an icy but quietly seething performance as Erika, a piano professor at a Viennese conservatory who lives with her mother in a claustrophobically codepen­dent relation­ship. Severely repressed, she satisfies her mas­ochistic urges only voyeuristically until she meets Walter (Benoît Magimel), a student whose desire for Erika leads to a destructive infatuation that upsets the careful equilibrium of her life. A critical breakthrough for Haneke, The Piano Teacher—which won the Grand Prix as well as dual acting awards for its stars at Cannes—is a formalist masterwork that remains a shocking sensation.
***
Erika Kohut teaches piano at the Conservatory in Vienna. In her early forties, she lives at home, cooped up with her mother, whose influence Erika escapes only on her regular visits to porn cinemas and peepshows. Her sexuality is an affair of morbid voyeurism and masochistic self-mutilation. Erika and life travel separate paths. Until one day, one of her students gets it into his head to seduce her.
The Film:
Haneke's adaptation of a novel by Elfriede Jelinek may be shot, edited and performed rather more conventionally than most of his work, but in many ways it's no less confrontational or transgressive than, say, The Seventh Continent or Funny Games. If the latter was a chaste but provocative variation on the violent thriller, this puts the porn movie through much the same paces, refusing to provide explicit titillation even as it explores the psychopathology of a professor of music, touching 40 but still so oppressed by her tyrannical mother, with whom she still lives, and by the disciplines of her vocation, that her only acquaintance with emotion and eroticism comes from watching porn. Then, into her sad life comes a young student, who falls for her. No conventional redemption ensues, as the pair slide slowly but inexorably into a relationship so painfully twisted it would be implausible, were it not for Haneke's rigorous intelligence and Huppert's controlled and courageous performance. Ambitious, profoundly articulate, and despite its avoidance of sentimentality and sermonising, very compassionate.
Excerpt from TimeOut located HERE
French actress Isabelle Hupert is simply astonishing in the lead role. Frosty on the surface, festering with all manner of desires underneath, she turns Erika into a complex damaged but above all ambiguous human being. Likewise, the power of Haneke's films almost always comes from his refusal to provide easy explanations, forcing each viewer to make their own personal commitment to the material.

Hence one reading od the film's teacher-pupil love affair: she, the professional eye for talent, has noted his potential for violence and uses her skill to bring it to the fore in order to fulfill her masochistic desires. She plays him like a concerto, moving from pianissimo caresses to fortissimo body blows.
Excerpt from EmpireOnline located HERE

Image : NOTE: The below Blu-ray captures were taken directly from the Blu-ray disc.
The Piano Teacher looks excellent on Blu-ray from Criterion and is cited as a "New, restored high-definition digital transfer, supervised by director Michael Haneke". A cinephile favorite, we've been existing on SD for years with only memories of the theatrical viewing. Then came Criterion. The image quality is beautiful. This dual-layered Blu-ray, with very high bitrate, reproduces a wonderful film-like, 1080P, presentation with a smattering of consistent grain. It's clean, tight, with exceptional contrast and and fans will be in very pleased - our patience richly rewarded.
CLICK EACH BLU-RAY CAPTURE TO SEE ALL IMAGES IN FULL 1920X1080 RESOLUTION
Audio :
Criterion use a DTS-HD Master 5.1 surround track (24-bit) in the original French language. The Piano Teacher has effects and aggression that the lossless audio carries easily offering up depth. Separation has a few more discreet instances but it's really not that type of film. There is no credited score but we can hear the gentle music of Franz Schubert's Piano Sonata in A Major, D.959 and Piano Trio in E flat, D.929 - juxtaposing the other sequences of shocking violence. It sounds exquisite. There are optional English subtitles and my Oppo has identified it as being a region 'A' disc.
Extras :
Criterion add a new 1/2 hour interview with Haneke discussing the deeper aspects of The Piano Teacher's themes - entitled Viennese Obscenities. The Actor's Quest is a new, 11-minute, interview with actor Isabelle Huppert. She is wonderful discussing the production, working with Haneke etc.. From 2001 we also get the 51-minute selected-scene commentary from 2001 featuring Huppert giving an intelligent analysis of the film's scenes. It's as good as a full commentary. There is also 20-minutes of behind-the-scenes footage featuring Haneke and Huppert entitled 'Postsync Sessions'. There is also a trailer and the package has a liner notes booklet with an essay by scholar Moira Weigel.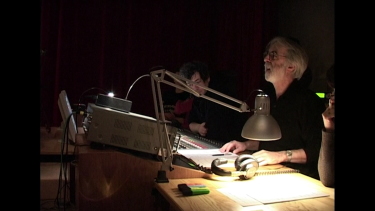 BOTTOM LINE:
The Piano Teacher is such a strong, often disturbing, and frightfully sad film. It brings you close, pushes you away and shares dark secrets. Fearless in her choice of roles, Isabelle Huppert, is brilliant as Erika Kohut - a lonely, isolated, woman controlled by her demons. She is injured... scarred emotionally, and with obvious self-loathing and we see that she cannot adhere to a healthy loving relationship. This Blu-ray package is an essential, world cinephile, recommendation. It provides a stellar presentation of a unique, almost voyeuristic, film expression. The supplements supply even more value. Our highest recommendation!
Gary Tooze
August 28th, 2017