Review by Gary Tooze
Production:
Theatrical: Universal Pictures
Video: Universal Home Video
Disc:
Region: FREE (as verified by the Momitsu region FREE Blu-ray player)
Runtime: 1:47:49.463
Disc Size: 32,276,469,114 bytes
Feature Size: 29,174,943,744 bytes
Video Bitrate: 31.51 Mbps
Chapters: 18
Case: Custom Bookstyle case
Release date: October 29th, 2012
Video:
Aspect ratio: 1.33:1
Resolution: 1080p / 23.976 fps
Video codec: VC-1 Video
Audio:
DTS-HD Master Audio English 1798 kbps 2.0 / 48 kHz / 1798 kbps / 24-bit (DTS Core: 2.0 / 48 kHz / 1509 kbps / 24-bit)
DTS Audio French 768 kbps 2.0 / 48 kHz / 768 kbps / 24-bit
Subtitles:
English (SDH), Spanish, none
Extras:
•
Beyond Doubt: The Making of Hitchcock's Favorite Film (34:48)

•
Production Drawings by Art Director Robert Boyle (6:10)

•
Production Photographs (8:30)

•
Theatrical Trailer (1:22)
My Scenes
Bitrate:
Description: Universally recognized as the Master of Suspense, the legendary Alfred Hitchcock directed some of cinema's most thrilling and unforgettable classics. Alfred Hitchcock: The Masterpiece Collection features 15 iconic films from the acclaimed director's illustrious career including Psycho, The Birds, Rear Window, Vertigo, North by Northwest and many more. Starring Hollywood favorites such as James Stewart, Cary Grant, Grace Kelly, Paul Newman, Janet Leigh, Anthony Perkins, Tippi Hedren, Sean Connery and Kim Novak, this definitive collection showcases a true cinematic master at his best. Featuring over 15 hours of insightful bonus features plus an exclusive collectible book, each film has been digitally restored from high resolution film elements for the ultimate Hitchcock experience.
***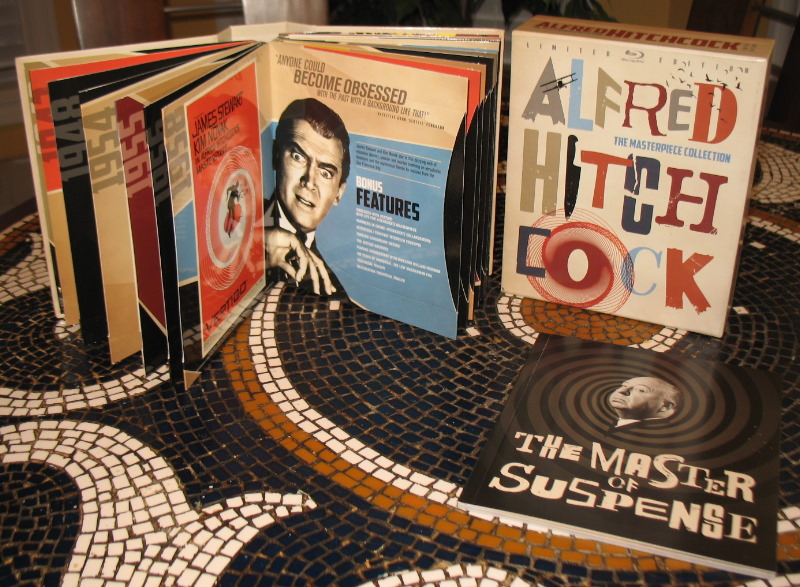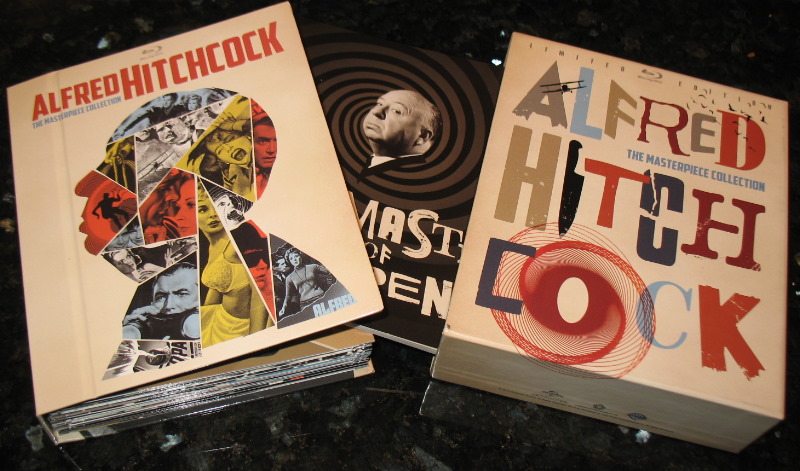 Teresa Wright plays Charlie, a small-town high-schooler who enjoys a symbiotic relationship with her favorite uncle,... also named Charlie (Joseph Cotten). When young Charlie "wills" that old Charlie pay a visit to her family, her wish comes true. Uncle Charlie is his usual charming self, but he seems a bit secretive and reserved at times. Too, his manner of speaking is curiously unsettling, especially when he brings up the subject of rich widows, whom he characterizes as "swine." When a pair of detectives (MacDonald Carey and Wallace Ford), posing as magazine writers, arrive in town and begin asking questions about Uncle Charlie, young Charlie's curiosity is aroused. Why, for example, has Uncle Charlie torn an article out of the evening newspaper? Rushing to the library, Young Charlie locates the missing item: the headline screams WHO IS THE MERRY WIDOW MURDERER? As the horrified Charlie reads on, the conclusion is inescapable: her beloved Uncle Charlie is a mass murderer, preying upon wealthy old women.
Excerpt from MRQE located HERE
The Film:
One of Hitchcock's finest films of the '40s, with Cotten as the infamous 'Merry Widow' murderer, who takes refuge with the small-town family of his sister (Collinge). Focusing on adoring niece Wright's dawning realisation that her kind, generous and handsome uncle is in fact a cold and cynical killer, the film is not only psychologically intriguing (both niece and uncle are called Charlie, and he arrives in town as if in answer to her prayers for excitement), but a sharp dissection of middle American life, in its own quiet way an ancestor of Blue Velvet. Is Uncle Charlie all these gentle folk deserve, when adolescent girls dream of the romantic life, and middle-aged men (papa Travers and neighbour Cronyn) endlessly discuss gruesome murder? Funny, gripping, and expertly shot by Joe Valentine, it's a small but memorable gem.
Excerpt from TimeOut Film Guide located HERE
A young girl, overjoyed when her favorite uncle comes to visit the family, slowly begins to suspect that he is in fact the "Merry Widow" killer sought by the authorities. Alfred Hitchcock's favorite of all his films, made all the more chilling by the small town ambience supplied by co-scripter Thornton Wilder.
Excerpt from Amazon located HERE

The 4K UHD of Shadow of a Doubt is reviewed and compared HERE
Image : NOTE: The below Blu-ray captures were taken directly from the Blu-ray disc.
Like Psycho - Shadow of a Doubt is a VC-1 encoded transfer on Blu-ray from Universal. The image looks very good in-motion. This is also dual-layered with a high bitrate and we can guess that it is a solid representation of the film with only a few light scratches showing us it is a hair's-breadth away from totally pristine. Compared to the older DVDs the Blu-ray has fewer (actually 'no') artifacts, a smattering of depth, richer contrast and the detail, predictably, tightens in 1080P. Grain is very fine and never thick - there is only one major instance of noise. It is in the original 1.33:1 aspect ratio and, overall, looks quite impressive. This Blu-ray offers the best presentation that I, personally, have seen of this masterfully realized film.
CLICK EACH BLU-RAY CAPTURE TO SEE ALL IMAGES IN FULL 1920X1080 RESOLUTION
1) Universal - Region 1 - NTSC - TOP
2) Universal Masterpiece Collection - Region 1 - NTSC - MIDDLE
3) Universal (Masterpiece Collection) - Region FREE - Blu-ray - BOTTOM
Audio :
Standard for the set is a DTS-HD Master 2.0 channel at 1798 kbps. Dimitri Tiomkin's score has a great effect on the presentation and builds gently beneath the surface - eventually bringing the tension to prominence. There isn't a lot of depth exported or effects by the film aside from the final train sequence but everything sounds tight and secure. There are optional subtitles and m
y
Momitsu
has identified it as being a region FREE playable on
Blu-ray
machines worldwide.
Extras :
Nothing new from the Legacy DVD with the 1/2 hour documentary Beyond Doubt: The Making of Hitchcock's Favorite Film by Laurent Bouzereau from 2000. There are also Art Director Robert Boyle's Production Drawings and some Production Photographs and a Theatrical Trailer. The Blu-ray is 'My Scenes' capable for those who wish to bookmark scenes.
BOTTOM LINE:

Probably in my top 5 or 6 Hitchcock films of all time - and that alone is saying a mouthful considering
Psycho, The Birds, Rear Window,
and, of course,
Vertigo
. Shadow of a Doubt is simple enough with Teresa Wright and Joseph Cotten exporting subtle facial cues that brilliantly escalate the tension throughout the film. It build an idyllic family atmosphere to a tense, suspenseful thriller. This
Blu-ray
has no flaws worth discussing and offers another important reason to indulge in the Masterpiece Collection. Strongly recommended!
Gary Tooze
October 20th, 2012
The 4K UHD of Shadow of a Doubt is
reviewed and compared HERE