Review by Gary Tooze
Production:
Theatrical: Touchstone Pictures
Video:
Mill Creek Entertainment
Disc:
Region: 'A' (as verified by the Momitsu region FREE Blu-ray player)
Runtime: 2:04:26.584
Disc Size: 20,087,169,385 bytes
Feature Size: 19,725,441,024 bytes
Video Bitrate: 18.00 Mbps
Chapters: 13
Case: Standard Blu-ray case
Release date: May 15th, 2012
Video:
Aspect ratio: 1.85:1
Resolution: 1080p / 23.976 fps
Video codec: MPEG-4 AVC Video
Audio:
DTS-HD Master Audio English 1909 kbps 2.0 / 48 kHz / 1909 kbps / 24-bit (DTS Core: 2.0 / 48 kHz / 1509 kbps / 24-bit)
Subtitles:
English, none
Extras:
• Trailer (3:13 in 480i)
Bitrate:
Description: Get ready for a wildly diverse, star-studded trilogy about life in the big city. New York Stories features the creative collaboration of three of America's most popular directors, Martin Scorsese (Hugo), Francis Coppola (The Godfather) and Woody Allen (Midnight In Paris). Life Lessons - Nick Nolte stars in this passionate tale of a world-famous painter torn between his obsession for his art and his infatuation with his sultry but unresponsive assistant (Rosanna Arquette). Directed by Martin Scorsese. Life Without Zoe - Talia Shire and Giancarlo Giannini star in this whimsical fantasy as the childlike parents of Zoe, a very grown-up 12-year-old girl who brings charm and magic to life in New York. Directed by Francis Coppola. Oedipus Wrecks - Woody Allen directs and stars in this hilarious comedy as a neurotic lawyer who cannot escape the one woman who looms largest in his life - his mother (Mae Questal)! Mia Farrow and Julie Kavner star as the "other women" who further complicate his situation.
The Film:
New York Stories is another good example of a sketch movie whose unity goes beyond the linkage of its title (three stories with a New York setting), although it's hard to say how much this came about through chance and how much of it was determined by design. The three sketches, made respectively by Martin Scorsese, Francis Coppola, and Woody Allen, concern parental and sexual relationships and the relation between the two; and all three are involved in one way or another with middle age — which isn't surprising considering the present ages of the directors (Scorsese is 46, Coppola is 49, and Allen is 53).
Excerpt from Jonathan Rosenbaum at his Blog located HERE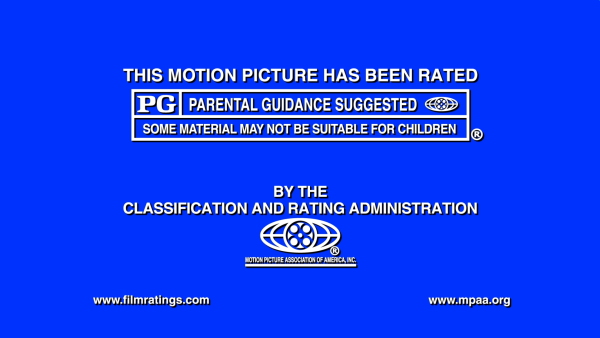 The omnibus film New York Stories is the product of three powerhouse filmmakers. The film is divided into three stories,... each exploring a different aspect of life in the Big Apple. Life Lessons, directed by Martin Scorsese, is a Dostoevsky-like tale of the rarefied Art World, with Nick Nolte as a self-indulgent abstractionist who loves Rosanna Arquette, but can't bring himself to lie to her about her negligible artistic talents. Life Without Zoe, directed by Francis Ford Coppola, is more than a little reminiscent of Kay Thompson's Eloise stories, with 12-year-old Zoe (Heather McComb) running amok at the Sherry-Netherland hotel while her parents are embarked upon a world-girdling vacation. The last and is Woody Allen's Oedipus Wrecks, wherein a schnooky lawyer (guess who?) inadvertently "creates" the Jewish Mother From Hell: thanks to a misguided magic trick, Allen's mama (the incomparable Mae Questel) becomes a huge spectral vision on the New York skyline, telling everyone within earshot about her son's inadequacies. The cinematographer lineup on New York Stories includes Nestor Almendros, Vittorio Storaro and Sven Nykvist.
Excerpt from MRQE located HERE

Image : NOTE: The below Blu-ray captures were taken directly from the Blu-ray disc.
New York Stories appears marginally more detailed on Blu-ray than my old DVD edition. The image quality isn't particularly crisp but is consistent - although Life Lessons may have the edge in appearance over the other two. This is only single-layered with a modest bitrate. Colors are a shade flat but contrast seems fine. There is no real grain but the image looked solid on my system. Nothing stands out as spectacular - visually, but I enjoyed the presentation - and similarly there are no glaring flaws.
CLICK EACH BLU-RAY CAPTURE TO SEE ALL IMAGES IN FULL 1920X1080 RESOLUTION
Life Without Zoe
Oedipus Wrecks
Audio :
I loved all the music in New York Stories and bought the CD way back in the 90's. I thought it sounded great via the DTS-HD Master stereo at 1909 kbps. Notable are "Nessun Dorma" and the centrally frequent "Whiter Shade Of Pale" by Procol Harum supported with solid bass in Life Lessons and Jerome Kern & Oscar Hammerstein's "All The Things You Are" in Allen's Oedipus Wrecks. Lotsa good here. Dialogue was fine in all three - with no aggressive effects to speak of. There are optional English subtitles and m
y
Momitsu
has identified it as being a region 'A'.
Extras :
Only a trailer but I think this deserves more.
BOTTOM LINE:
I loved revisiting this film - especially the Scorsese and Woody films. I think I'm addicted to Rosanna Arquette, Nolte is great and Allen's humor is so... comforting. I consider this a pretty easy buy on Blu-ray especially at the offered price - less than $10. Go for it - there is a lot of happiness here.
Gary Tooze
May 8th, 2012