| | |
| --- | --- |
| | S E A R C H D V D B e a v e r |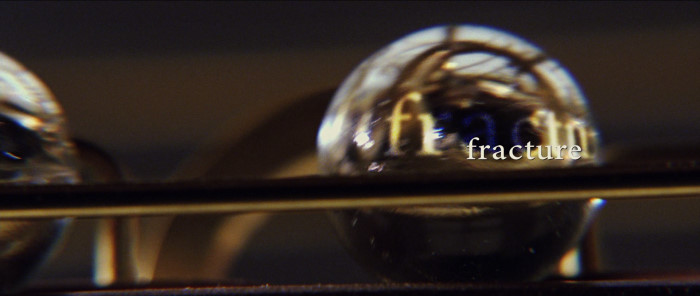 Directed by Gregory Hoblit
USA
2007
Mr. Hopkins and Mr. Gosling navigate the film's sleekly burnished surfaces and darkly lighted interiors, its procedural twists and courtroom turns without breaking stride or into a sweat. Each actor is playing a pulp type rather than a fully formed individual, but both fill in the blanks with an alchemical mix of professional and personal charisma. (Mr. Gosling also tosses in a Southern accent.)

Even Mr. Hopkins's most familiar tricks — a blank face capped by a hint of a shiver-inducing smile — work to the story's advantage. In a less capable film those gently upturned lips could easily repulse because they would invoke unfavorable comparisons with Hannibal Lecter; here, though, they simply remind you that memorable screen villainy can be as much a matter of impeccable manners as evil designs.

The screenwriters, Daniel Pyne and Glenn Gers, hit the customary thriller notes with a touch of humor, and the director, Gregory Hoblit (who worked similar terrain in "Primal Fear"), arranges those notes into a catchy, insistent rhythm.
Excerpt from Manohla Dargis review at the NY Times located HERE
Poster
Theatrical Release: April 11th, 2007
Reviews More Reviews DVD Reviews

Comparison:
New Line Home Video - Region 1 - NTSC vs. New Line Home Video - Region FREE - Blu-ray
(New Line Home Video - Region 1 - NTSC LEFT vs. New Line Home Video - Region FREE - Blu-ray RIGHT)
DVD Box Cover

Distribution

New Line Home Video - Region 1 - NTSC

New Line Home Video - Region FREE - Blu-ray
Runtime
1:53:08
1:53:27.675
Video
2.35:1 Aspect Ratio
Average Bitrate: 5.61 mb/s
NTSC 720x480 29.97 f/s

1080P Single-layered Blu-ray

Disc Size: 22,930,817,182 bytes

Feature: 18,977,458,176 bytes

Codec: VC-1 Video

Video Bitrate:

15.74 Mbps

NOTE: The Vertical axis represents the bits transferred per second. The Horizontal is the time in minutes.

Bitrate: New Line DVD

Bitrate:

New Line Blu-ray

Audio
English (Dolby Digital 2.0)
Dolby TrueHD Audio English 1358 kbps 5.1 / 48 kHz / 1358 kbps / 16-bit (AC3 Core: 5.1 / 48 kHz / 640 kbps)
Dolby Digital Audio English 640 kbps 5.1 / 48 kHz / 640 kbps
DUBs: Dolby Digital Audio German 640 kbps 5.1 / 48 kHz / 640 kbps
Dolby Digital Audio Polish 640 kbps 5.1 / 48 kHz / 640 kbps
Dolby Digital Audio Russian 640 kbps 5.1 / 48 kHz / 640 kbps
Subtitles
None
English, German, Polish, Russian, Spanish, Ukrainian, None
Features
Release Information:
Studio: New Line

Aspect Ratio:
Original Aspect Ratio 2.35:1

Edition Details:
• 5 Deleted & 2 Alternate Scenes (33:56 in total)
• Theatrical Trailer (2:21)
• Sneak Peeks

DVD Release Date: August 14th, 2007
Keep-Case

Chapters 16

Release Information:
Studio: New Line

1080P Single-layered Blu-ray

Disc Size: 22,930,817,182 bytes

Feature: 18,977,458,176 bytes

Codec: VC-1 Video

Video Bitrate:

15.74 Mbps

Edition Details:
• 5 Deleted & 2 Alternate Scenes (33:56 in total) in HD!
• Theatrical Trailer (2:21) in HD!

Blu-ray Release Date: June 16th, 2009
Standard Blu-ray Case
Chapters: 16

Comments:

I've enjoyed this film for a while and have re-watched it a couple of times. I found the story complex enough to encourage repeat viewings. This is a classic thriller incorporating some meaningful court-room scenes with dynamite performances all around. I didn't see this theatrically but always thought that the DVD was extremely dark - ex. in the 3rd large capture Hopkins face should be more discernable when reflected in the blood. Details like that seem wasted because the image was unnaturally dark. The Blu-ray is marginally brighter and fleshtones are significantly improved from orange/yellow. Detail jumps a full notch as well with the VC-1 encode and triple the bitrate. It is, however, only single-layered and not a perfect transfer.

Perhaps unfairly, I've always judged New Line to be Warner's weaker arm. We've seen unnecessary examples of digital manipulation from them. This looks a bit glossy and kind of thick but admittedly quite superior to the DVD. I get the feeling some digitizing (possibly DNR - the image is still softer than one might expect) has been done but probably no more than was present on the DVD.

Audio also improves with a meager TrueHD that isn't tested too much by the film. It does seem more buoyant with better range but is not demo material. The Danna brothers give us an effective score that also benefits from the move to HD. Both packages offer optional subtitles but the 1080P version has some European options and my Momitsu identifies the disc as being region FREE - playable worldwide on the new format machines.

The extra features are duplicated but are in HD on the Blu-ray. 7 deleted or alternate scenes that clock in at over 1/2 an hour. The 2 alt-endings are the most interesting but there is no commentary or cast input - which seems a shame as, I felt, the film warranted some further discussion.

I'm very keen on the film and the Blu-ray is the best way to see and hear it. Nu'ff said - recommended!

- Gary Tooze
---
Menus / Extras
New Line Home Video - Region 1 - NTSC
---
CLICK EACH BLU-RAY CAPTURE TO SEE ALL IMAGES IN FULL 1920X1080 RESOLUTION
Screen Captures
(New Line Home Video - Region 1 - NTSC TOP vs. New Line Home Video - Region FREE - Blu-ray BOTTOM)
---
(New Line Home Video - Region 1 - NTSC TOP vs. New Line Home Video - Region FREE - Blu-ray BOTTOM)
---
(New Line Home Video - Region 1 - NTSC TOP vs. New Line Home Video - Region FREE - Blu-ray BOTTOM)
---
(New Line Home Video - Region 1 - NTSC TOP vs. New Line Home Video - Region FREE - Blu-ray BOTTOM)
---
(New Line Home Video - Region 1 - NTSC TOP vs. New Line Home Video - Region FREE - Blu-ray BOTTOM)
---
(New Line Home Video - Region 1 - NTSC TOP vs. New Line Home Video - Region FREE - Blu-ray BOTTOM)
---
(New Line Home Video - Region 1 - NTSC TOP vs. New Line Home Video - Region FREE - Blu-ray BOTTOM)
---
| | | |
| --- | --- | --- |
| DVD Box Cover | | |
| Distribution | New Line Home Video - Region 1 - NTSC | New Line Home Video - Region FREE - Blu-ray |