Review by Gary Tooze
Studio: Lions Gate
Video: Lions Gate
Disc:
Region
'A'
Feature Runtime: 2:09:21.003
Chapters: 18
Disc Size: 47,396,714,087 bytes
Feature film size: 37,633,216,512 bytes
Total Bitrate: 38.79 Mbps
One dual-layered Blu-ray
Case: Standard Blu-ray case
Release date: February 10th, 2009
Bitrate: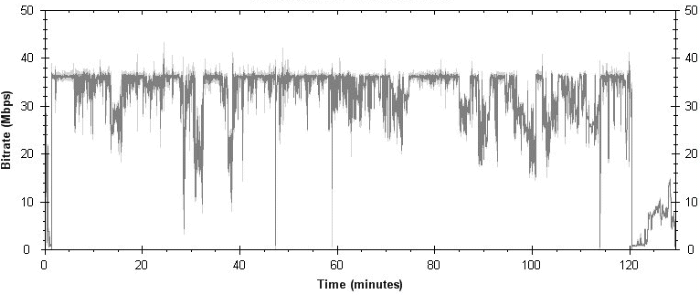 Video:
Aspect ratio: 2.35:1
Resolution: 1080p
Video codec: MPEG-4 AVC Video
Audio:
DTS-HD Master Audio English 3606 kbps 7.1 / 48 kHz / 3606 kbps / 24-bit (DTS Core: 5.1 / 48 kHz / 1509 kbps / 24-bit)
Dolby Digital Audio French 640 kbps 5.1 / 48 kHz / 640 kbps
Commentary: DTS-HD Master Audio English 1335 kbps 2.0 / 48 kHz / 1335 kbps / 24-bit (DTS Core: 2.0 / 48 kHz / 256 kbps / 24-bit)

Subtitles:
English, Spanish and none

Supplements:
•
Audio commentary with Director Oliver Stone
•
"Dangerous Dynasty: The Bush Presidency"
•
"No Stranger to Controversy: Oliver Stone's George W. Bush"
•
Deleted Scene
Product Description: Whether you love him or hate him, there is no question that George W. Bush is one of the most controversial public figures in recent memory. Oliver Stone, in his patented style, brings the life and times of the President to the big screen...
The Film:
Oliver Stone's "W.," a biography of President Bush, is fascinating. No other word for it. I became absorbed in its story of a poor little rich kid's alcoholic youth and torturous adulthood. This is the tragedy of a victim of the Peter Principle. Wounded by his father's disapproval and preference for his brother Jeb, the movie argues, George W. Bush rose and rose until he was finally powerful enough to stain his family's legacy.

Unlike Stone's "JFK" and "Nixon," this film contains no revisionist history. Everything in it, including the scenes behind closed doors, is now pretty much familiar from tell-all books by former Bush aides, and reporting by such reporters as Bob Woodward. Though Stone and his writer, Stanley Weiser, could obviously not know exactly who said what and when, there's not a line of dialogue that sounds like malicious fiction. It's all pretty much as published accounts have prepared us for.

The focus is always on Bush (Josh Brolin): His personality, his addiction, his insecurities, his unwavering faith in a mission from God, his yearning to prove himself, his inability to deal with those who advised him. Not surprisingly, in this film, most of the crucial decisions of his presidency were shaped and placed in his hands by the Machiavellian strategist Dick Cheney (Richard Dreyfuss) and the master politician Karl Rove (Toby Jones). Donald Rumsfeld (Scott Glenn) runs an exasperated third.
..
Review by Roger Ebert at the Chicago Sun-Times located HERE
Image : NOTE: The below Blu-ray captures were ripped directly from the Blu-ray disc.
For realism sake, I suppose, W. was shot almost exclusively with a more jittery, hand-held, camera technique. This documentary-style doesn't lend itself to brilliant
Blu-ray
visuals. 'W." was not as high-level a production as Stone's other political 'epics' and the image correspondingly doesn't look as strong and impressive as either
"JFK" or "Nixon" do in high-definition.
On the positive it is consistent but noise exists that is not so easily recognizable as grain
. There is no manipulation or glaring faults in the appearance but it just doesn't look as I was anticipating - detail is only moderate, colors seem true but not as vibrant and there is little to no depth. I understand though that this is very akin to the theatrical appearance. Those wishing to indulge should temper any expectations that this may be as hi-def robust as other modern features.
CLICK EACH BLU-RAY CAPTURE TO SEE ALL IMAGES IN FULL 1920X1080 RESOLUTION
Audio & Music:
We get W. in a DTS-HD 5.1 Master audio track which is more than capable of supporting the dialogue-driven feature adequately. Music consisted of an original music score by Paul Cantelon and some individual pieces like "The Yellow Rose of Texas". Frankly, sound was adept bordering on crisp but nothing very noteworthy from the HD track. There is also an option for standard 5.1 and subtitles in English or Spanish (with burned-in English on the non-English dialogue).
Extras:
Stone gives some of the best director commentaries and here is yet another. He is prepared and comes across in his usual intelligent, forthright manner. It's almost as riveting as the film itself. There are also two featurettes, "Dangerous Dynasty: The Bush Presidency", "No Stranger to Controversy: Oliver Stone's George W. Bush" and some deleted scenes.
Bottom line:
W. seems a lesser epic in Stone's canon but it is still very much worth watching. This Blu-ray does it's job but seems to have little to work with in terms of glorifying the AV quality
. I have no doubt that the theatrical was just like this. The film isn't as thorough as most of Stone's other historical politicos with varying gaps in the chronology expected since events are so recent. Like Stone's other works though - this is highly thought provoking - if slanted. I strongly recommend the film for the incredible chameleon-like performances - Brolin as Bush, Dreyfuss as Cheney and Thandie Newton as Condoleezza Rice - some are a bit over the top. The
Blu-ray
supports a standard facsimile - of a marginal looking and sounding original presentation.
Gary Tooze
February 6th, 2009