Review by Leonard Norwitz
Studio:
Theatrical: Universal Pictures & Marvel Entertainment
Blu-ray: Universal Studios Home Entertainment
Disc:
Region: A
Runtime: 1:52:20
Chapters: 20
Feature Size: 23.1 GB
Case: Standard Amaray Blu-ray case
Release date: October 21st, 2008
Video:
Aspect ratio: 2.35:1
Resolution: 1080p
Video codec: AVC
Audio:
English 5.1 DTS HD Master Audio; Spanish & French DTS 5.1. English DD 2.0.
Subtitles:
English SDH, Spanish & French
Extras:
• Disc 2: Digital Copy
• Commentary by Director Louis Leterrier and Actor Tim Roth.
• Alternate Opening (2:34)
• Deleted Scenes (42:45)
• The Making of Incredible Hulk (29:54)
• Becoming Hulk (9:22)
• Becoming the Abomination (10:16)
• Anatomy of a Hulk-Out (27:50)
• From Comic Book to Screen (6:33)
• Exclusive to Blu-ray: U-Control
• Scene Explorer
• Thunderbolt Files
• Comic Book Gallery
• Picture-in-Picture background
The Movie: 7
It was only 5 years ago that Ang Lee brought us the angst of Bruce Banner, alias The Hulk. Lee's rather intellectualized film told of Bruce's parents, of how his father became infects and, in turn, conveys his genetic material into his newborn son, of how that same father tries to kill him, and how Bruce learns who he is and how he got that way. Fathers play an important role in Lee's film, since Bruce's dad reappears and eventually becomes his nemesis – not that he wasn't to start with. Betty Ross's father plays an important role, too, as our government's messianic representative who pursues both Banners, despite the personal cost to his daughter, Betty.

And now, Marvel Entertainment, writer Zak Penn (X2, X-Men: The Last Stand, Fantastic Four) and director Louis Leterrier (Transporter 2) decided to pick things up more or less from that point and devise a new and more abominable opponent for The Hulk to compete with. Ross is back (he never actually left) wanting to find out everything about Banner's biology so that he can militarize the poor bastard. Meanwhile, Bruce is on the run. He has made his way to Brazil where he works in a bottling plant as a laborer while practicing stress reduction skills, taking one day at a time, keeping his pulse down to below 200, else he will turn big and green and chew up the scenery.

Bruce hasn't seen Betty, his one true love and former colleague, in some while, feeling she would be in danger if doesn't have his inner demon in full check. And he's right. This guy has one serious Explosive Personality Disorder. But Banner's real goal is get rid of the monster altogether. To that end, he has been in encrypted correspondence with Mr. Blue, who might have the secret if only he had more data. Later in the movie, Bruce makes an amateurish mistake by sending Blue an e-mail, which at this point is actually unnecessary, since Bruce is on his way to meet him. Gen. Ross's watchful eyes, now armed with the resources of Homeland Security, intercepts the e-mail and discovers where Blue is – as even I could have done, given Blue's e-mail address.

Ross has one other piece of gear at his disposal: Major Emil Blonski (Tim Roth at his usual menacing best). Blonski is getting on in years, but as a field officer, he still wants to give every assignment his all. He spearheads an extraction team to Rio where Banner is holed up. When The Hulk appears where Banner once was, Blonski tells Ross he needs an edge, which Ross is more than happy to offer him. In their next encounter at the campus where Betty and Bruce have momentarily reunited, Blonski, backed up by every manner of armament Ross can bring onto campus (and quite a few he shouldn't), feels sufficiently pumped up to goad Hulk into smashing every bone in his body, to which invitation Hulk promptly obliges him.

This new Incredible Hulk could be considered a rebooting of the franchise as much as a sequel. Marvel seems to have gotten on board with this in mind. We shall see what the future holds. Clearly Leterrier has integrated character and action more effectively than Ang Lee. It never really worked to have an interminable duel in the desert where scale is completely lost. Leterrier smartly chooses Harlem (actually downtown Toronto in drag) for Hulk and The Abomination to get into serious uncivil mayhem. Still, this duel doesn't quite satisfy either: it's always a problem when two supercreatures face off as to how things will sort themselves out – not only how the fight will resolve, but to account for the degree of damage they reek on the town given their special gifts.

The movie's success or failure rests on two things: the realization of Hulk as both flesh and comic and the casting of Edward Norton as Banner. I liked both Bixby and Bana for different reasons, and I admit that Norton's slight, boyish presence took some getting used to. Once past that, it is clear how much Norton's skills as an actor bring to the part: We really feel both his determination to gain control of the monster within and his frustration in being unable to do so. The transitions from the one to the other are well handled by Leterrier and his FX team. As the years have ticked by, the discrepancy in size and abilities between Banner and Hulk have grown – which is a good thing, actually, as it helps accept the comic book monstrous nature of the superhero within, and vice-versa. There were times when I liked and felt completely convinced by the FX Hulk, and other times when he seemed more of an effect than a presence.

I've never given much credit to Liv Tyler as an actress, but she's a good reactive partner to Norton as Banner, so I liked her more than I thought I would. What's a thriller without a good villain – and here we have two: Ross and Blonski, which different, even competing agenda –which turns out to be the more compelling point of the plot. Roth is outstanding as the man he once was gradually devolves into the monster he becomes. William Hurt is tempered a bit too much for me. I never quite felt convinced by his dilemma: his drive to weaponize whatever it is that makes the Hulk what it is and to protect his daughter from Banner. Special mention for Tim Blake Nelson as the scientist just this side of crazed.

I leave you with this thought: Only in Hollywood could we have the likes of Edward Norton and Tim Roth duke it out as monsters in one film, where a dozen years earlier they vied for the attentions of Drew Barrymore in a Woody Allen romantic musical. The idea of a double bill with The Incredible Hulk and Everyone Says I Love You haunts and delights my dreams.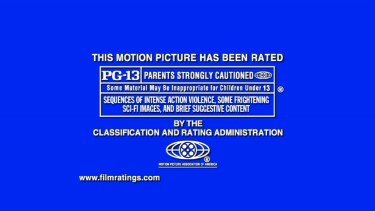 Image: 9/9 NOTE: The below Blu-ray captures were ripped directly from the Blu-ray disc.
The first number indicates a relative level of excellence compared to other Blu-ray video discs on a ten-point scale. The second number places this image along the full range of DVD and Blu-ray discs.

The opening aerial shot over a hillside favela in Rio di Janeiro, is one of the most dazzling sequences for a movie of this genre. Considering its comic book origins, we keep looking about to see if these houses are real or a model, so rich in color and relentlessly geometrically fascinating they are. Of course, the color and contrast is enhanced in post-production, just as it is in the bottling plant. Saturation is generally high, blacks seem on the verge of consuming the image. I presume this is as intended. In any case, I liked the effect: there's no reason to desire a naturalistic approach here. In other respects, the image is clean, and absent bothersome artifacts or EE. Bit rates are variable – from the mid-teens to the low 30s – much of the movie in the low 20s.
CLICK EACH BLU-RAY CAPTURE TO SEE ALL IMAGES IN FULL 1920X1080 RESOLUTION
Audio & Music: 9/7
As we would expect and hope, a comic book story should have a comic book audio track, moving gracelessly from reasonable levels for the humanoids to the thunderclap effects when Hulk jumps out at us or when he is assaulted by weapons of every sort, each still maintaining its own sonic signature. Bass is awesome, even without LFE. Dynamics are visceral, yet, as I noted, dialogue is clear and properly balanced as required by the scene. The chases through the favela and the bottling plant are masterpieces of audio design: coordinating the music with location effects, ambiance, dialogue, ordinance, crashing, jumping, falling, and Hulk's growls and monstrous roars – all with the relative shapes and sizes of the protagonists.
Operations: 8
The menu is laid out like other Universal Blu-rays I have seen so far – and they are all very cleverly laid out, indeed. I like the arrows that tell you which way to direct you remote, and the bonus feature instructions are detailed and intuitive. High marks here. The chapter menu includes buttons for U-Control in case you want to approach those functions from that point. And, for The Incredible Hulk, there are more than the usual number of U-Control opportunities to confuse and delight. And there is also a way to adjust the PIP volume in the set-up menu.
Extras: 10
Taking full advantage of the medium, this Blu-ray offers much more than just empty-headed gestures – most of them in sharp, well-lit 1080i. Even the segments we think we've seen time and again are done with a freshness that makes you want to watch from beginning to end. Starting with the half hour Making of Incredible Hulk, my first reaction after just a few seconds into it was: Wow! After director Leterrier says his Hello, we are spun left and right with a montage of tracking shots with camera and crew retained in each shot. This level of action and moving things along is characteristic of Leterrier's style (think: Transporter 2) even in this featurette. Things never drag for a moment, yet we are not made breathless. In this Making-of piece all the usual bits are covered: casting choices, interviews with said cast about how they were approached, their reactions to the idea and what they did or didn't contribute to their characters; production design, including transforming natural settings, such as an about to be abandoned warehouse into a bottling factory and an Intelligence Operations Facility. Most of the examination of effects are saved for Becoming Hulk and Becoming the Abomination and the Anatomy of a Hulk-Out (this in each of the main locations: Brazil, on campus, and Harlem.)

There are three other features, accessible from U-Control that are worth a visit: Comic Book to Screen (also called Animated Comic) is a six-minute piece where the scene between Betty and Hulk in the cave is beautifully rendered in continuous high-def comic book panes. I can see why this superhero is so highly regarded and, unintentionally, why every attempt to bring him to the big or little screen has so far failed to some extent. The Thunderbolt Files (named for Gen. Ross), a system of pull-down screens accessed in U-Control, include dossiers on all the characters and how they fit into his mission. Then there's Scene Explorer, also accessed in U-Control, a four-panel system that shows a scene in various stages of development from comic through FX to film. It doesn't come up often, but it's worth a looksee.

Not least is the commentary duet with Leterrier and Roth as they reminisce about the making of the film. It's a fun piece as they kind of interview one another. Lots of energy and a factoid or two. The Alternate Opening Scene was best left on the cutting room floor. Good call there, boys. Then there's nearly 45-minutes of deleted scenes – nine in all to round off what was left out. Disc 2 is a Digital Copy and, for those that can access it, there's My Chat and BD Live 2.0.
Bottom line: 8
However you might come down on the movie, the Blu-ray is superb, boasting an excellent image and a demonstration quality soundtrack. A host of well-produced extra features make this disc: Recommended.
Leonard Norwitz
October 12th, 2008